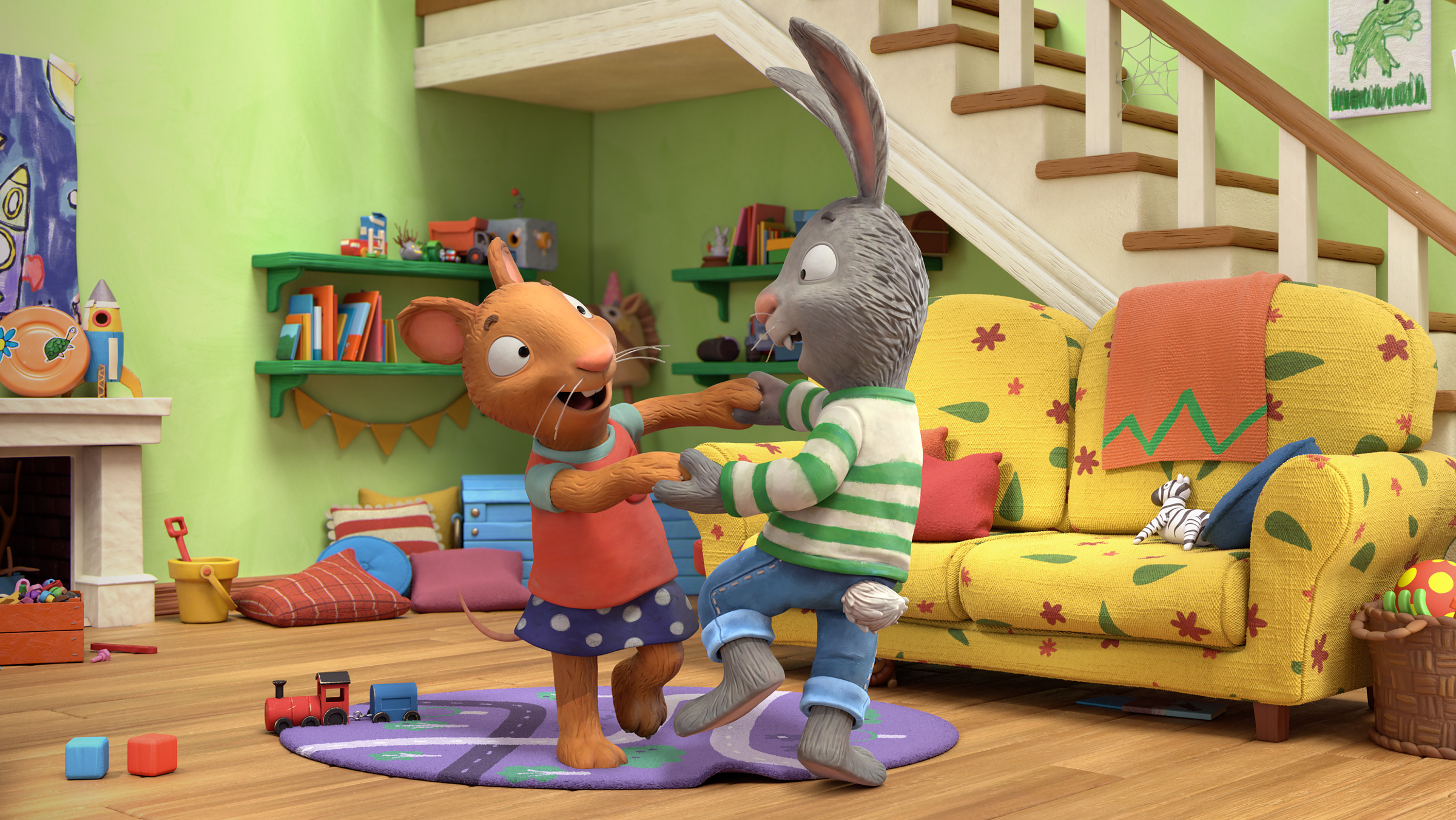 We are really excited about Pip and Posy, the first ever pre-school series from multiple Oscar® nominated Magic Light Pictures. It starts on Channel 5's Milkshake!  on Monday 15th March at 7.45am. But we have been given a sneaky peak.
The show is based on characters from Nosy Crow's million-selling Pip and Posy picture book series from multi-award-winning illustrator Axel Scheffler and author Camilla Reid. Pip and Posy are a mouse and a rabbit whose lives revolve around a wonderful world of play. Packed with warmth and humour, the series is a joyful celebration of their great friendship, its laughter and games, its ups and downs.
These little friends live to play. They play at home, in the park, at the sandpit, in the snow, on sunny days and rainy days. They make things, they tell stories and they invent games together. They use play to problem solve and to overcome their differences in creative and fun ways so they can always get back to doing what they love best – having fun.
After the year we've had we all know that making friends is key to the development of children's social skills and emotional intelligence.  Well, each story within the Pip and Posy series  shows pre-schoolers how to see the world from someone else's point of view, and how to build lasting friendships with kindness, resilience and flexibility.
Wholesome , fun and all about friendship! Pip and Posy is just the sort of show that pre-schoolers should be watching!  If you want to see a little more then we have a link to the trailer here
Or, why not follow them on Facebook @pipandposy and Instagram @pipandposyworld #pipandposyworld?