Children across the nation are celebrating this week after being presented with the Spirograph Young Designer of the Year Awards. The announcement was given during a prestigious London ceremony on Wednesday 29th May by one of the UK's most famous pioneers and the first-ever British astronaut, Helen Sharman CMG OBE.
The search for the UK's Spirograph Young Designer of the Year began back in January and involved children being asked to create a night sky or space picture inspired by the shapes and patterns created with Spirograph. Pictures were then judged by a panel including team members from the distributor of heritage creative toy, Flair PLC and also by Helen Sharman herself; who has an obvious affinity with this year's theme.
After much deliberation, the awards were announced and presented by Helen at the Covent Garden Hotel on Wednesday 29th May 2019.
Peter Bridgeland aged 11 from Sheffield was announced as winner of the 8s and over category with his creation Binary Star.

Isla Avigad, age 6, from Chorleywood was the winner of the 7s and under category with her colourful picture called Meet the Aliens.

Also present were the runners up Phoebe Hampton from Folkestone with her stunning creation of the Solar System called Out of this World and sisters Rosa and Anna Gomes (ages 7 and 5) with their joint effort of cut-and-stick artwork called The Planets.

Helen Sharman said: "I loved Spirograph when I was young and with this year's theme I was delighted to be involved.  We had lots of entries and it's really good to see how the children interpreted the space and night sky theme. Well done to all the winners and runners up!"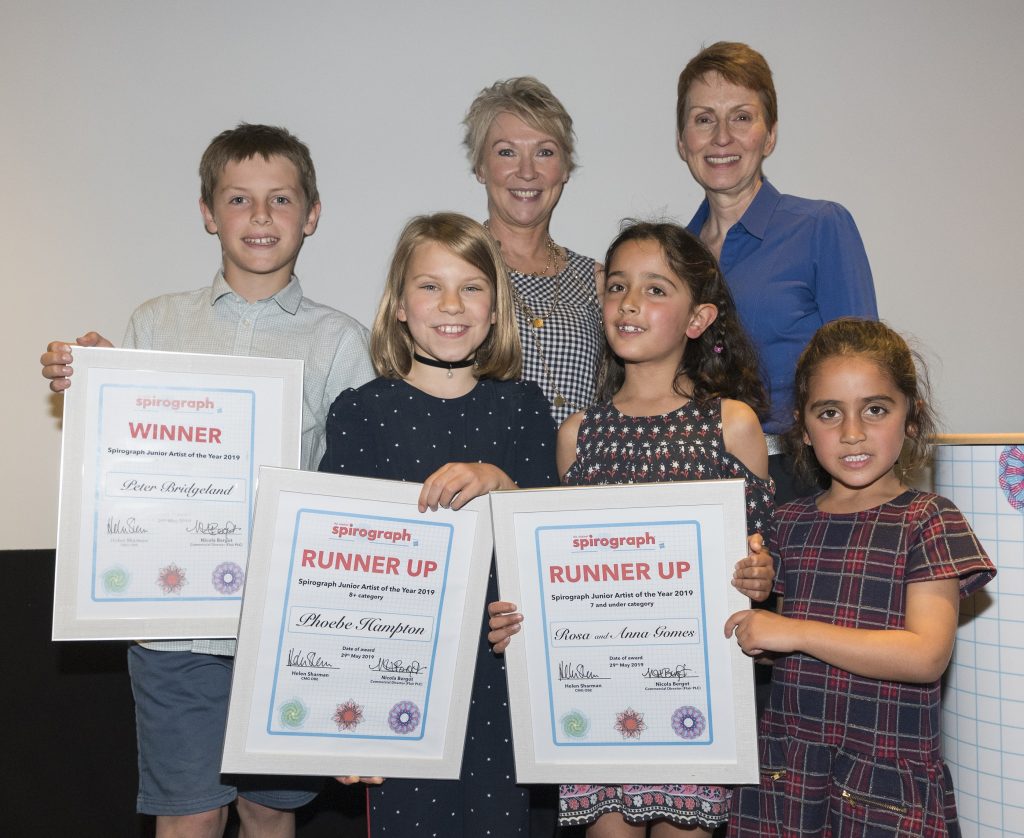 After the formalities the children and their families were treated to Afternoon Tea and time to pick Helen's brains on all her adventures in space. They even presented the pioneer with a cake to celebrate her birthday which just so happened to be the following day.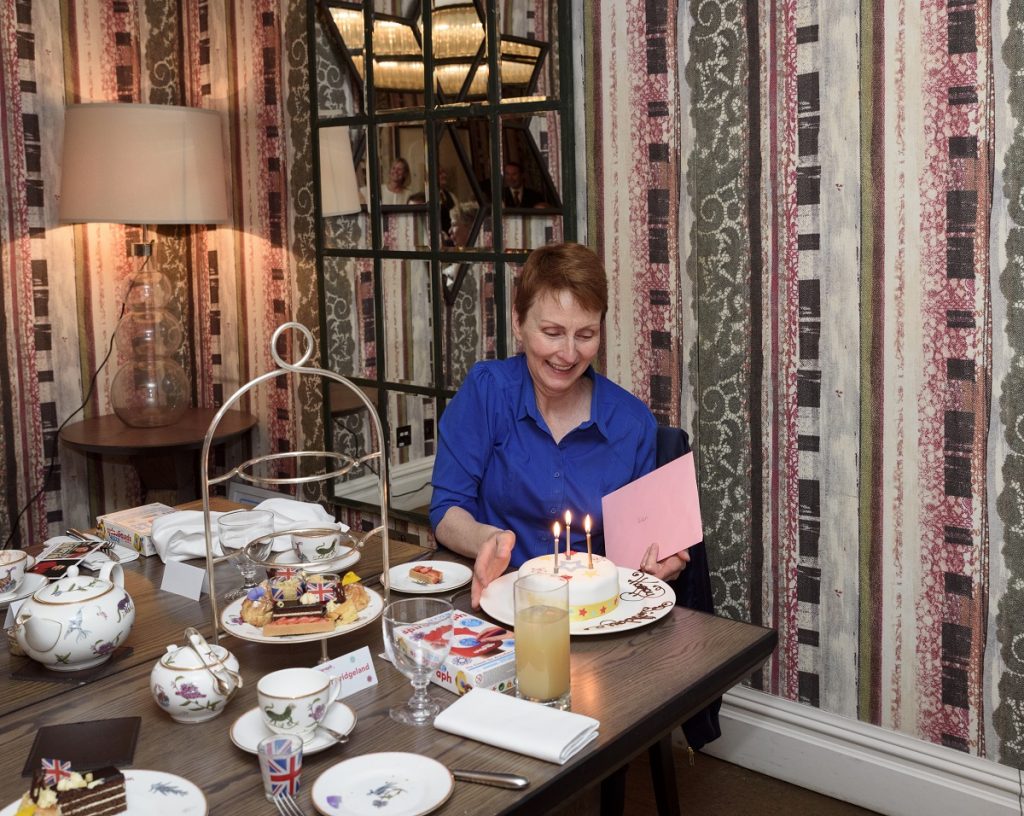 Spirograph is available from all good toy shops and comes in large and travel sizes. Click here to see how you can get your hands on The Original Spirograph Deluxe Set.