Get ready to dive into the wonderful world of Kangaroo Beach! Kangaroo Beach is the brand new animated preschool series, which follows the adventures of four young animal friends, sharing an action-packed summer of surf, sand and sun.
Already a huge hit in Australia, where the show first aired late last year, British families will soon be able to join the fun on Nick Jr. The 26-part series will premiere on Monday 26 July, and it will thereafter be available to watch weekdays at 9:30am.
With its exciting mix of edge-of-your-seat rescues and its loveable cast of characters, Kangaroo Beach is the action-packed show starring Joey Pounce, a wannabe-hero lifeguard, platypus Gemma, a mini-marine biologist, wombat Neville, an expert sandcastle digger, and koala Frizzy, an all-singing, all-dancing, all-fabulous triple threat! The show invites pre-schoolers to join them as they train to become junior cadets with their lifeguard heroes and keep the water safe at Kangaroo Beach. Under the guidance of grown-up lifeguards Bondi, Sandy (voiced by comedian Kitty Flanagan) and Big Trev, these friends gain critical water safety skills that will help keep themselves and other beachgoers safe.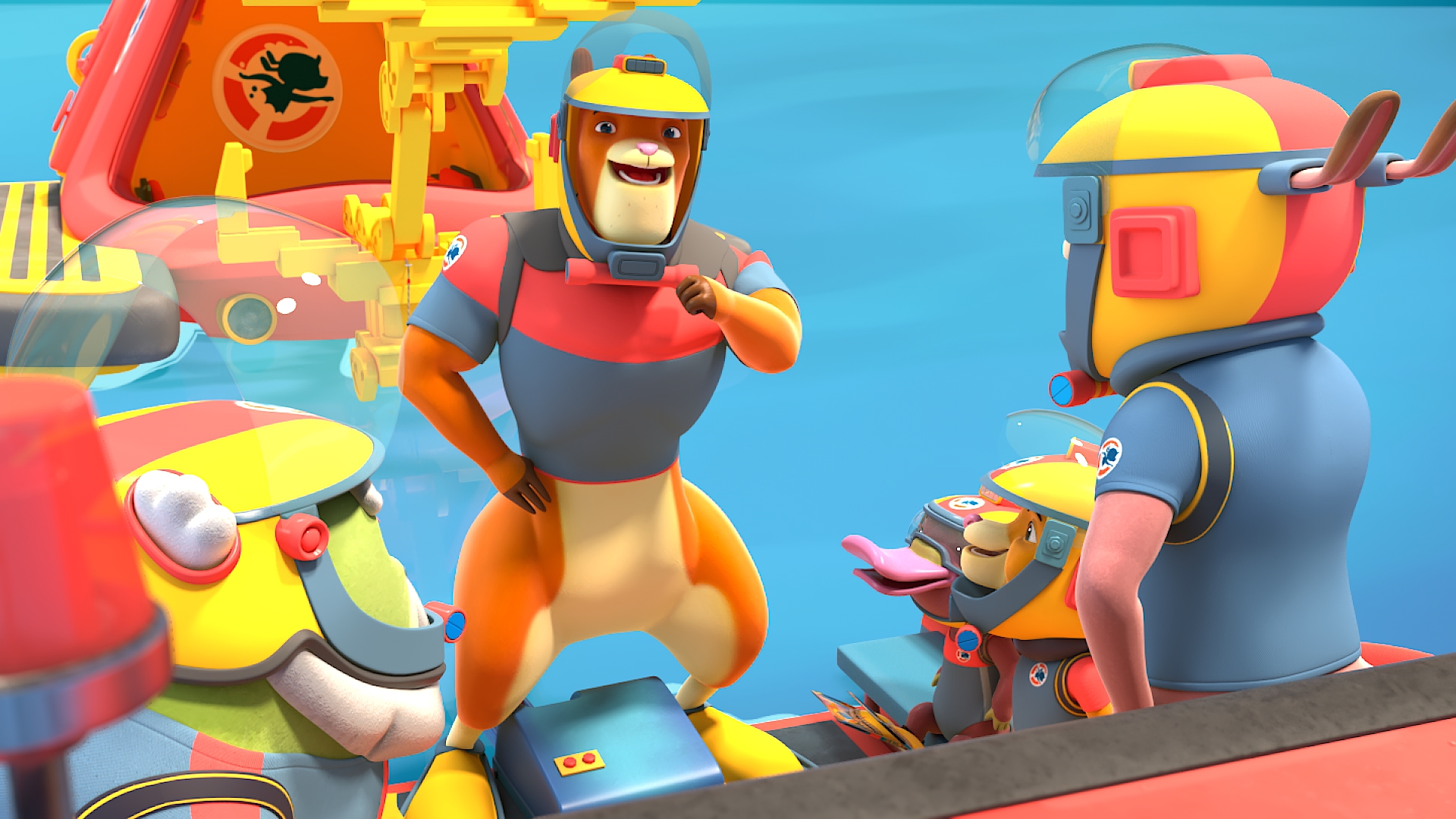 Behind the scenes, professional lifeguard Bruce Hopkins, who stars in the Australian TV show Bondi Rescue, and Ironman champion Craig Riddington provided essential water safety advice for the series. Meanwhile, in the UK, the show's positive messaging around water safety has been recognised by reputable water safety charity the Swimming Teachers' Association (STA).
Dave Candler, STA's CEO, said: "With drowning being one of the leading causes of accidental death in children, we know that teaching children (and their parents) about water safety from an early age is so important. For STA, it is therefore fantastic to have a TV show air in the UK that is focussed on delivering positive safety messages in a fun and engaging way to pre-schoolers. TV is a powerful educational tool, and Kangaroo Beach is a fantastically scripted show, which we are proud to support."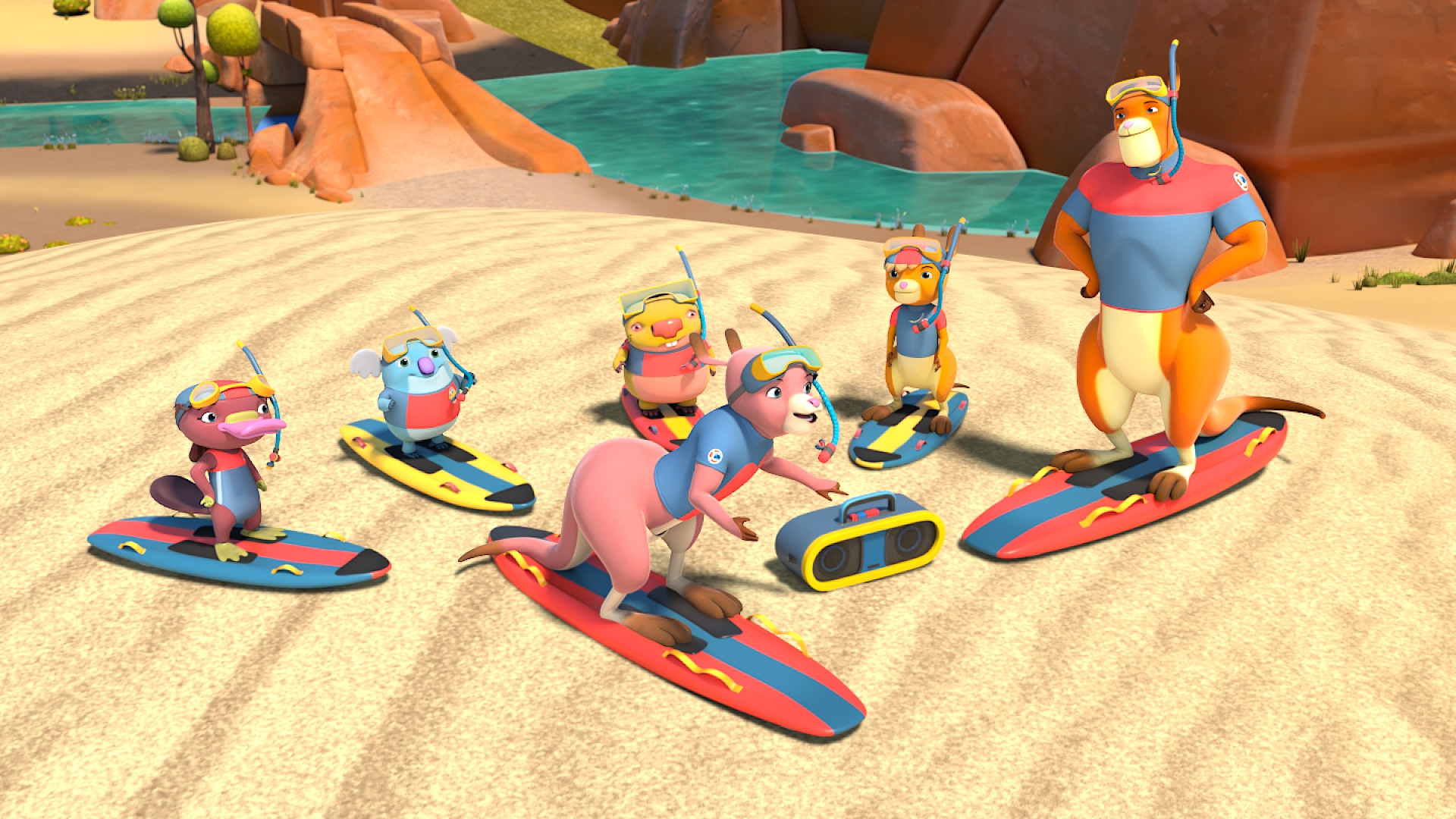 The cast includes four Aussie kids who voice the cadets, as well as comedian Kitty Flanagan as Sandy, Tropfest winner Matt Hardie as Bondi and Rupert Degas (The Amazing World of Gumball) as Big Trev. The show is produced by Cheeky Little Media (Kazoops!, Bottersnikes & Gumbles), with a writing team including Charlotte Rose-Hamlyn, Simon Dodd, Sam Carroll and the series creator Tim Bain (Thomas & Friends, PJ Masks, Bluey, Fireman Sam).
Cheeky Little Media's Executive Producer Patrick Egerton said: "We're enormously proud of Kangaroo Beach and hope kids and parents enjoy watching it as much as we've loved making it. From our early development of the concept with creator Tim Bain, through all the stages of production, this has been a truly positive experience with everyone sharing the same goal – to make a pre-school show with appealing characters, plenty of action and plenty of heart, which playfully reminds us about water safety."
To watch Kangaroo Beach, tune into Nick Jr. weekdays at 9:30am, from 26 July 2021.