This week, we've rolled out the red carpet to welcome the Smoby team to UKMums.TV for another awesome takeover!
With almost 100 years' experience in creating fun, innovative toys to accompany children through each step of their development, Smoby has become a well-loved and trusted brand among families!
Families stick with Smoby, because the toys are high-quality, they offer great value for money and they're designed to played with time and time again! You can explore some of our favourite outdoor activity toys from Smoby here. But first, Smoby invites all families to sit back and enjoy the ride as they walk you through their coolest new ride-ons for little ones!
Smoby Foldable Robin Tricycle
Available from Very (RRP £199.99)
Designed for little wheelers, aged six-months to three-years and over, this evolutive tricycle transforms from a pushchair-style trike into a solo tricycle! As a pushchair-style tricycle, parents can push their little ones around in style, as they sit back into the padded reclining fabric seat. Then, as children grow, parents can give their little ones a spot of independence by converting this ride-on into a solo tricycle, so they race off and feel the wind in their hair!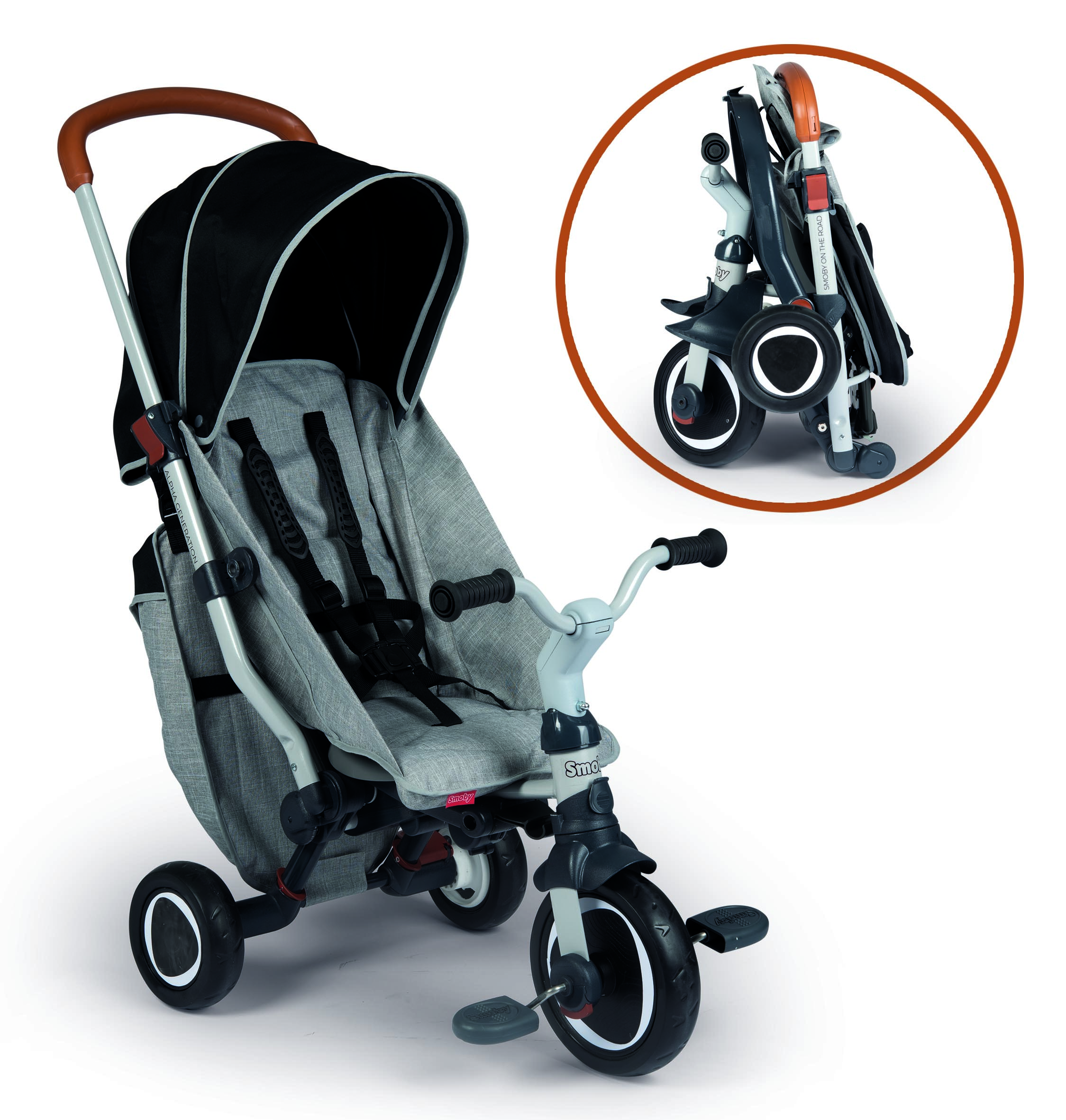 Smoby Baby Driver Comfort Tricycle
Available from Amazon (RRP £99.99)
The Baby Driver Comfort Plus Tricycles offer another comfortable and fashionable ride. Available in various styles, and suitable for children aged 10-months to three-years and over, this trike comes complete with all the trimmings – parking break, safety harness, UV-proof canopy, foot rest, bottle holder, bag with carry handle, a removeable handle, and a steering wheel for kids to enjoy – all at a fantastic price!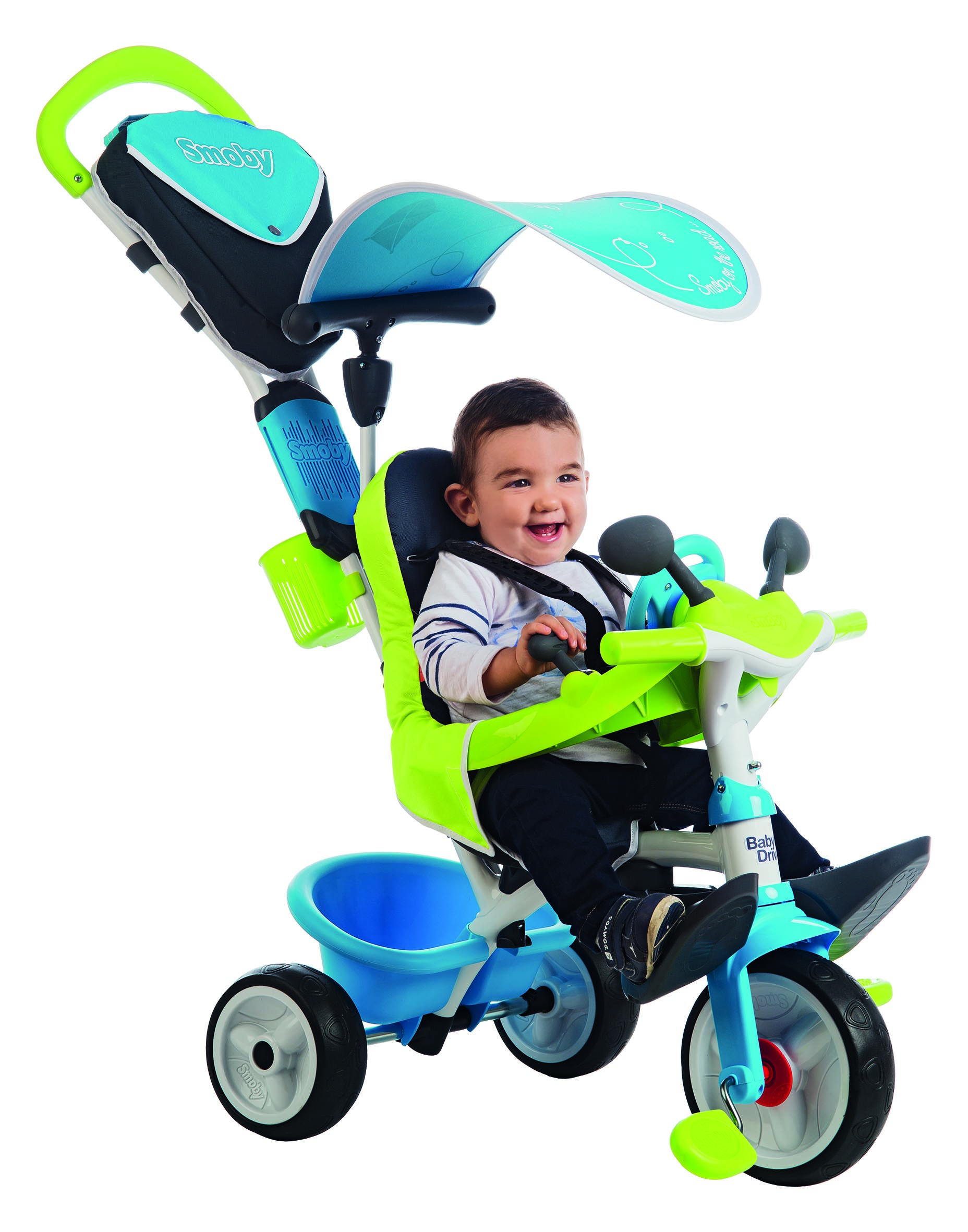 Smoby Be Move Tricycle
Available from Very (RRP £39.99)
Next, for little ones aged 15-months to three-years and over, the Be Move Tricycles offers a smart option! Available in blue or pink, these cute little three-wheelers feature an adjustable parent control handle, which can be removed as the child becomes older to become a free-wheeling device. The Be Move Tricycle is easy to steer, and it comes with an adjustable ergonomic seat for optimal comfort, as well as soft silent wheels and non-skid pedals!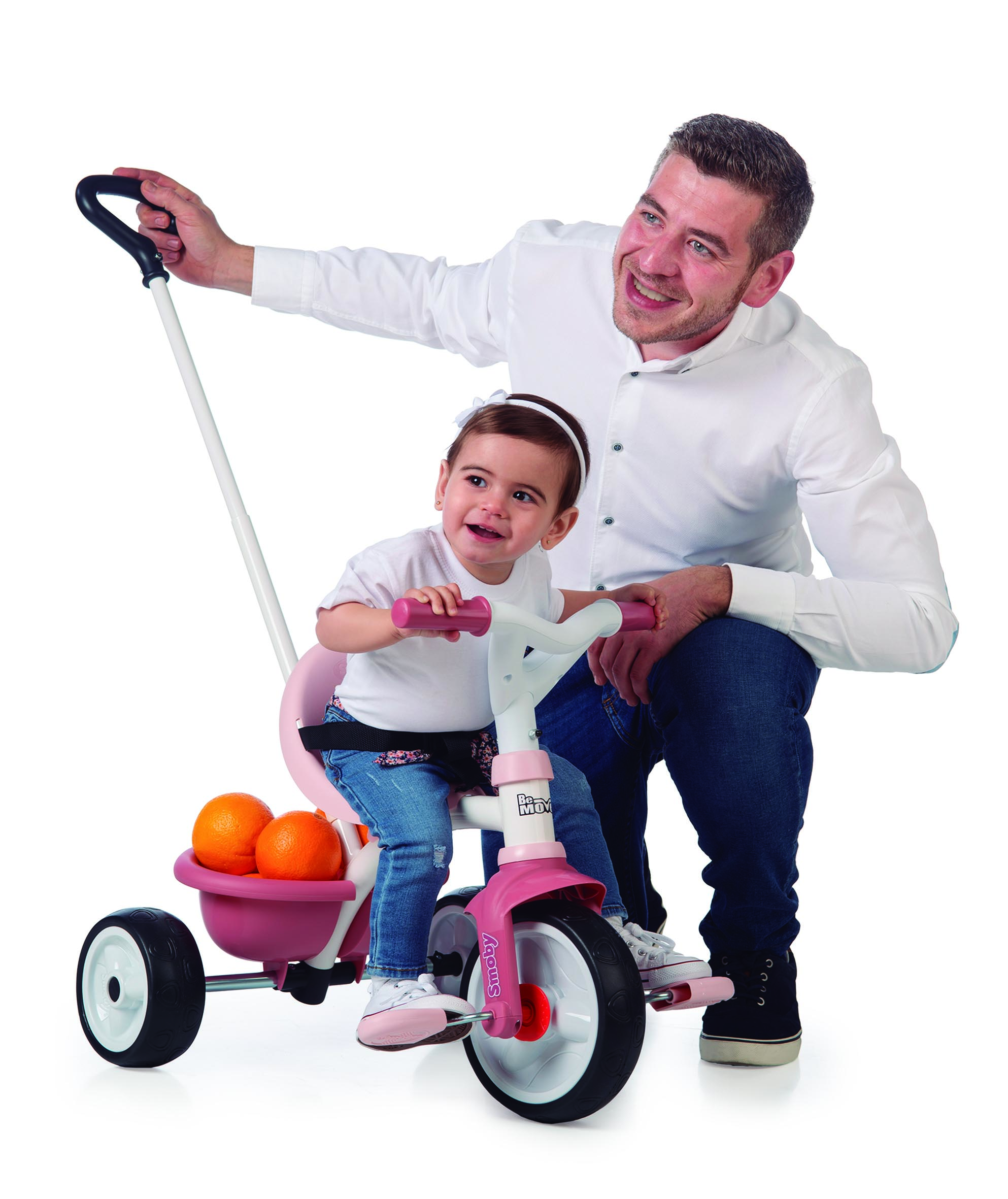 Smoby Reversible 2-in-1 Scooter
Available from Very (RRP £34.99)
For kids looking to progress towards some full-filled scooting adventures, the Smoby's Reversible 2-in-1 Scooter offers little ones a gradual introduction to scooters! Smoby's Reversible 2-in-1 Scooter can be converted from a three-wheeled learning bike to a three-wheeled scooter, with no tools required! This means that parents can easily select the most appropriate ride-on style for their child's age and skill level. The three-wheeled learning bike is suitable for children aged 18-months and over, and lets kids get used to steering, while they also develop their balancing skills. Then, as kids grow and their abilities develop, parents can transform the bike into the three-wheeled scooter, for plenty of zoom-tastic fun around the garden!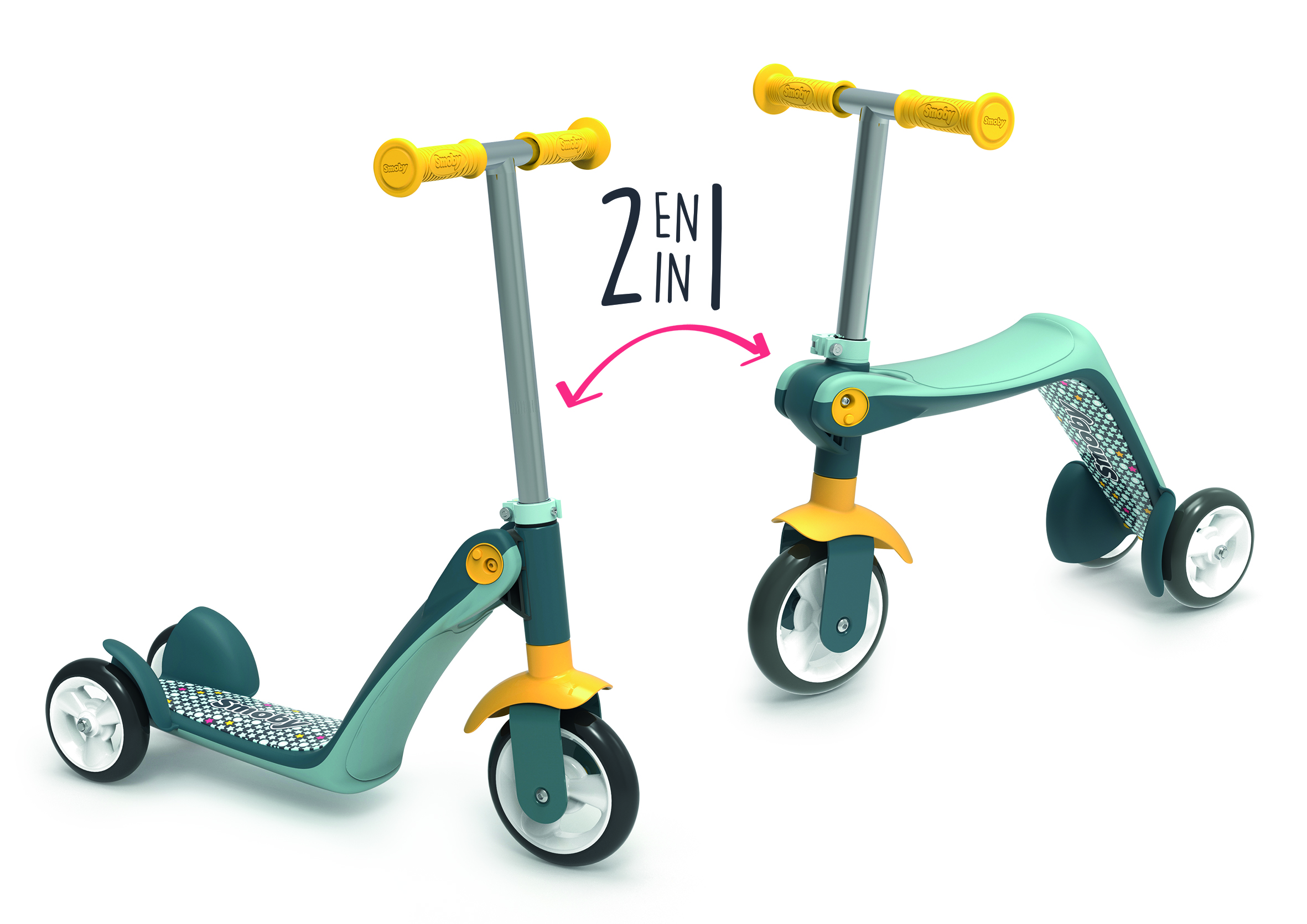 Don't forget to let us know what you think of the new Smoby ride-ons on our Facebook/Twitter pages!
To head back to the main takeover page, click here – there's competitions, free downloads and plenty more to discover from Smoby!