Late summer. The perfect time to eke out those evenings outdoors, with a BBQ and some delicious cocktails. And these amazing smoked cocktails, courtesy of The Mixer, offer a combination of sweet summery goodness, combined with the smoky essence of barbecue. The perfect accompaniment to our best beef burger recipe.
If you're looking to add a unique twist to your drinks this season, we have some expert tips on how to add a dash of that BBQ goodness to your cocktails and create a memorable experience for you and your guests.
Summer Cocktails with a Smoky Twist
"BBQ flavours are a natural fit for cocktails. They're bold and flavourful, and they can be used to create drinks that are both refreshing and satisfying. Bartenders and home mixologists are using everything from smoky mezcal to tangy vinegar-based sauces to create drinks that capture the essence of summer grilling. These cocktails are not only delicious, but they also offer a unique way to experience the flavours of barbecue," says Anna-Bet Stemmet, Food & Drinks writer for The Mixer.
Here are a few ways to lean into the smoky vibe of the moment this season:
Grill Some Garnishes
One way to infuse a smoky flavour into your cocktails is by using grilled or charred fruit as garnishes.

Pineapple, peaches, strawberries, and cherries are popular choices that can be lightly browned on the grill before adding them as a delightful accompaniment to your drink.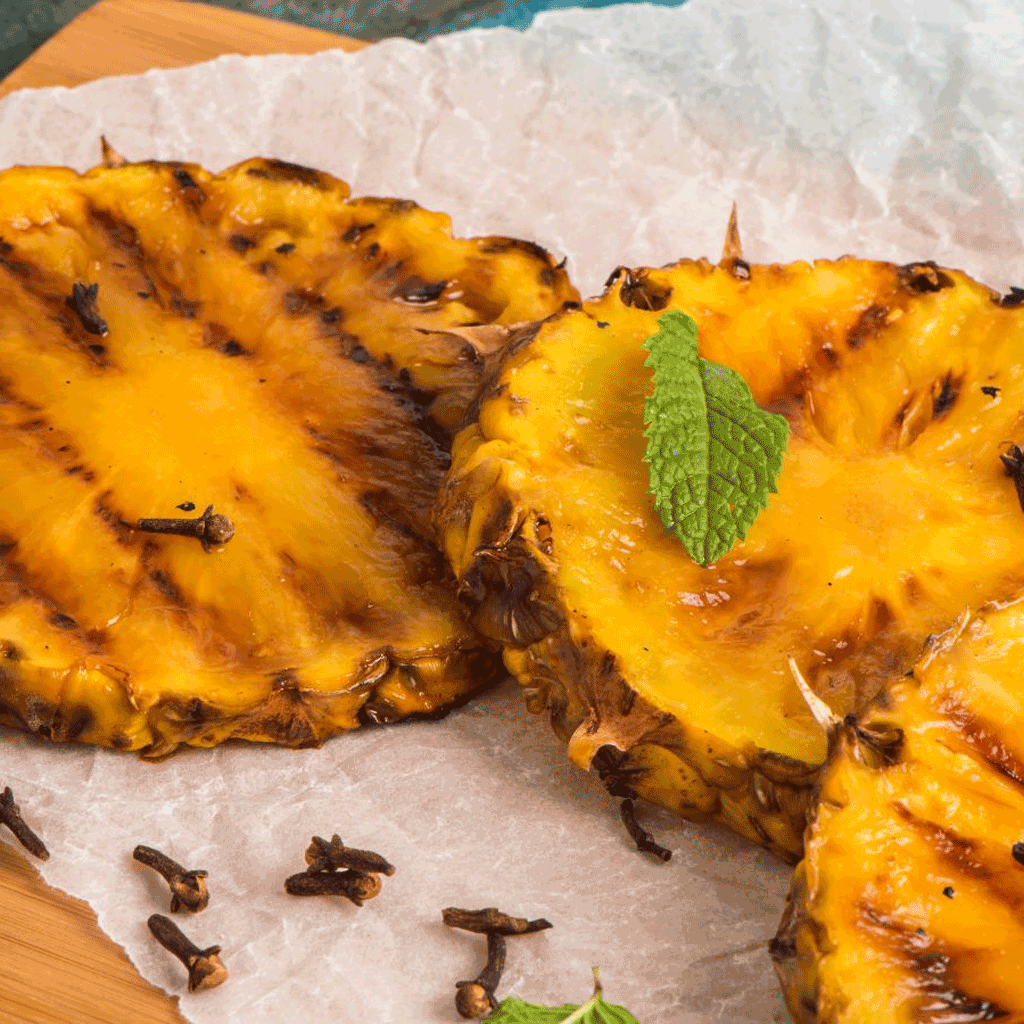 Smoke Your Cocktail Glasses
For a more immersive experience, consider smoking your cocktail glasses. Fill a small bowl with wood chips or herbs, place it on a grill or in a smoker, and light it.
Once the smoke starts to rise, carefully position your glasses over the bowl, allowing them to absorb the smoky essence for a few minutes.
This technique adds a unique touch and enhances the overall flavour profile of your beverage.
'The Mixer' has lots more tips on smoking cocktails.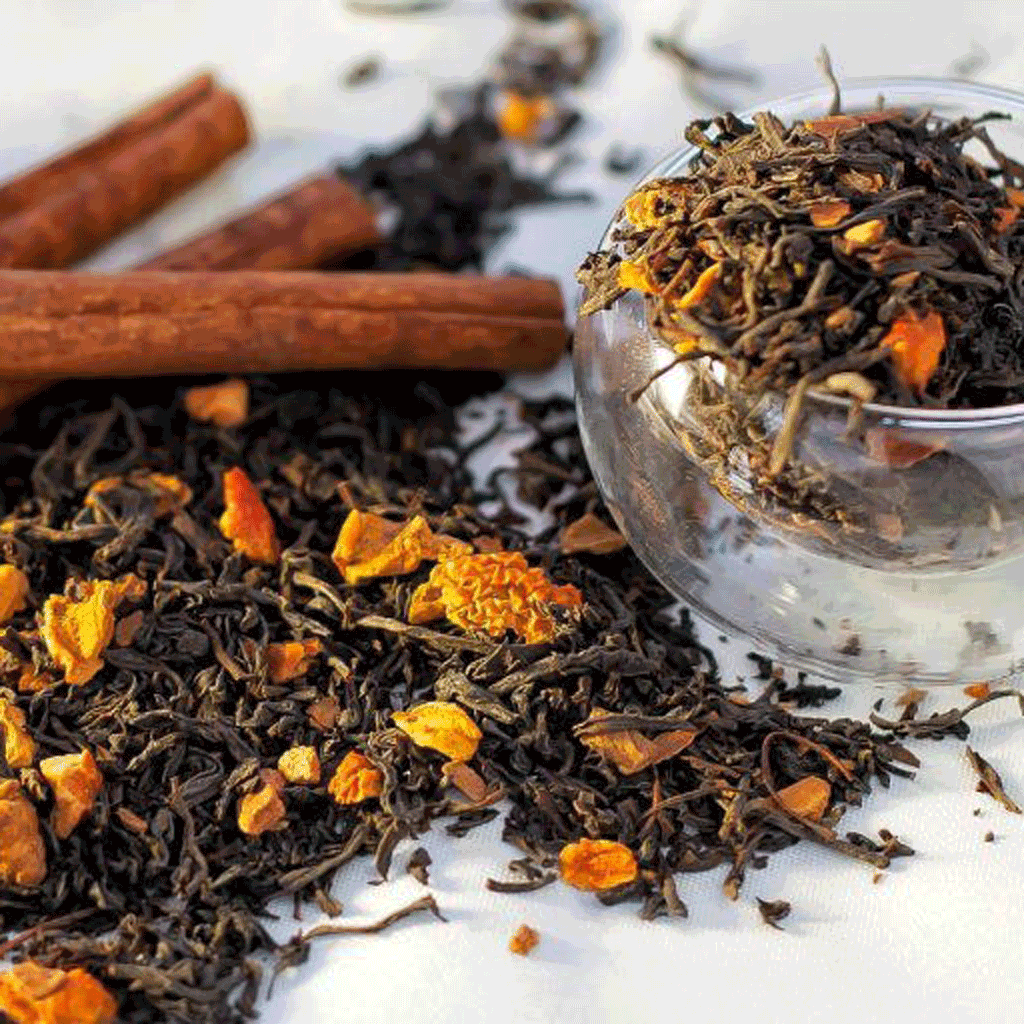 Make Smoky Syrup or Ice Cubes
Smoking syrup and ice cubes are additional methods to infuse smoky notes into your cocktails. To smoke syrup, add wood chips or herbs to a small saucepan of syrup and bring it to a simmer. Here's how you make syrup for cocktails. Let it smoke for a few minutes, remove it from the heat, and allow it to cool.
Here's how to make smoky ice cubes:
YOU WILL NEED
Water
Wood chips or herbs
Grill or smoker
Disposable aluminium pan
Ice cube tray
INSTRUCTIONS
Preheat your grill or smoker to 95°C
Place the wood chips or herbs in a disposable aluminium pan.
Place the pan on the grill grates.
Close the lid and let the wood chips or herbs smoke for 20-30 minutes.
While the wood chips or herbs are smoking, add water to the pan.
Wait until the water boils, and then carefully remove the pan from the grill or smoker.
Pour the smoked water into the ice cube tray.
Freeze the ice cubes for at least 4 hours.
TIPS
You can use any type of wood chips or herbs that you like. Some popular choices include hickory, mesquite, and apple.
If you don't have a grill or smoker, you can smoke the water in a saucepan on the stovetop.
Pour some BBQ-inspired cocktails
BBQ and cocktails are a great combo, and you can also take those flame-kissed flavours and build a drink around it! Here are a few of our favourite BBQ-inspired cocktails to try at home: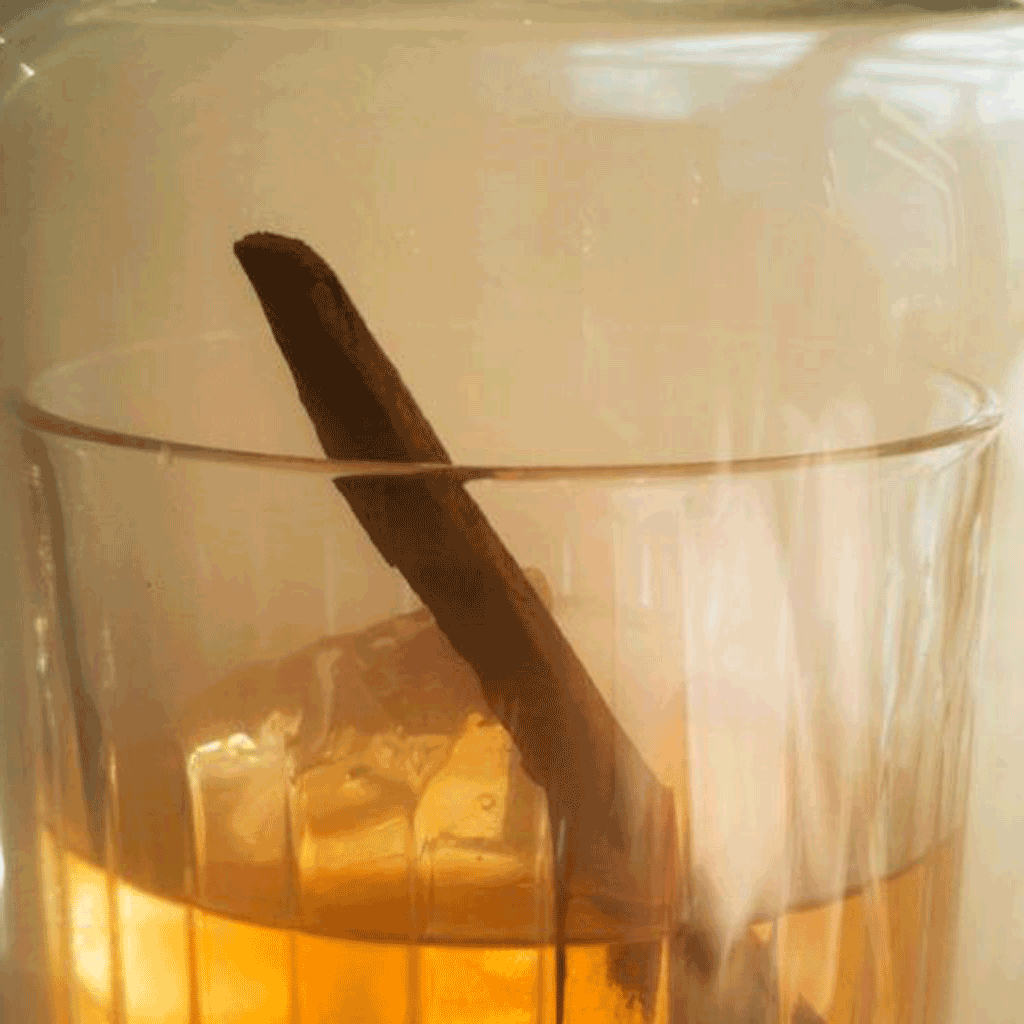 Smoked Old Fashioned
We've shared a recipe for a Classic Old Fashioned before on UK Mums TV, but give this classic cocktail a smoky twist with the addition of smoked wood chips.
INGREDIENTS
2 oz Wild Turkey 101 Bourbon
1 sugar cube
2-3 dashes of bitters
Smoked wood chips (for garnish)
METHOD
Place the sugar cube in an Old Fashioned glass and saturate it with bitters.
Muddle the sugar and bitters together until well combined.
Add the bourbon and stir gently to incorporate.
Take a small handful of wood chips and ignite them using a torch or lighter until they start to smoke.
Place a cocktail glass upside down over the smoking wood chips to capture the smoke.
Let the glass sit over the smoke for a few seconds, then remove it.
Fill the smoked glass with ice cubes and strain the cocktail into it.
Garnish with a small piece of smoked wood chip.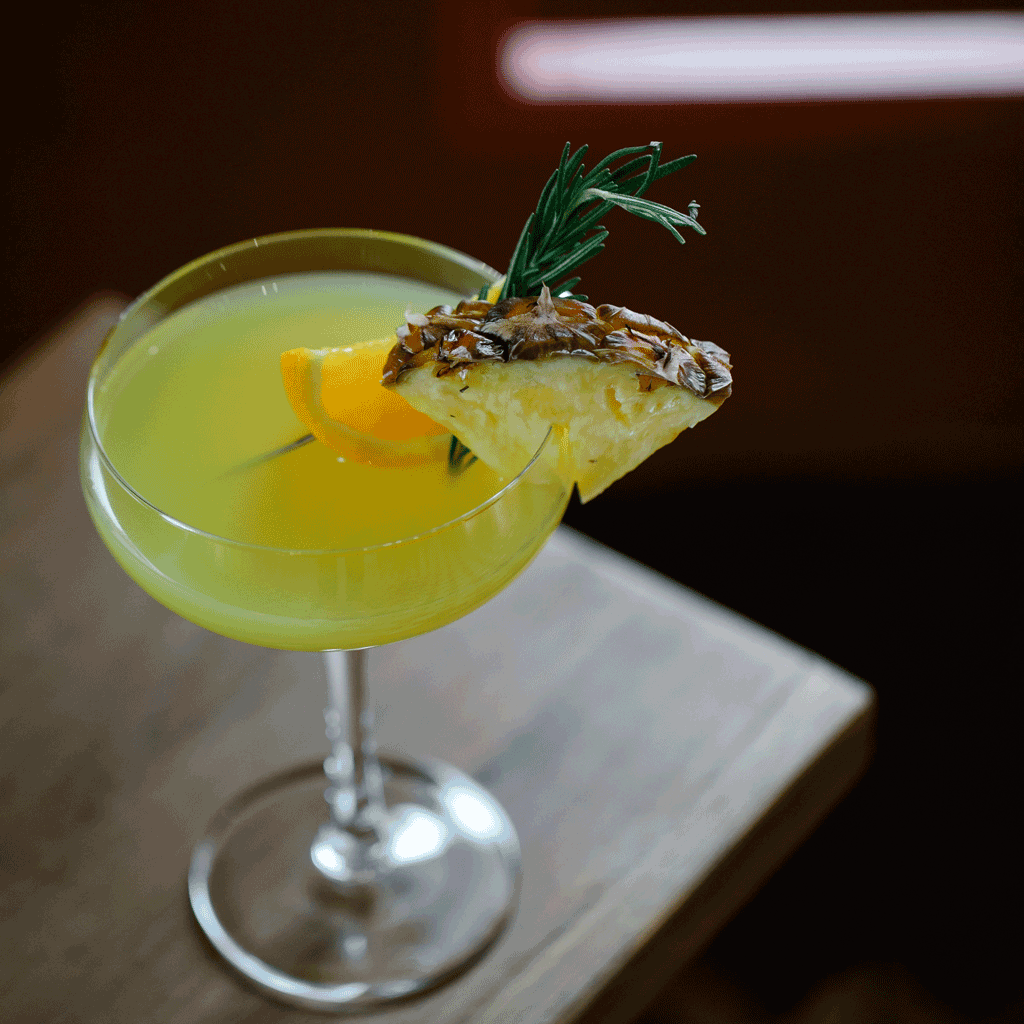 Tropical BBQ Margarita
Enjoy a refreshing combination of grilled pineapple, lime, and tequila.
INGREDIENTS
2 oz Espolòn Tequila Blanco
1 oz Freshly squeezed lime juice
1 oz Pineapple juice
1/2 oz Agave syrup
Grilled pineapple wedge (for garnish)
Salt (for rimming the glass, optional)
METHOD
Rim the edge of a rocks glass with salt (if desired) by running a lime wedge around the rim and dipping it in salt.
Fill the glass with ice cubes.
In a cocktail shaker, combine tequila, lime juice, pineapple juice, and agave syrup.
Fill the shaker with ice and shake vigorously for about 15 seconds.
Strain the mixture into the prepared rocks glass over the ice.
Garnish with a grilled pineapple wedge.
Peach Bellini ft. Smoked Ice Cubes
Indulge in a sweet and smoky cocktail featuring peach puree, prosecco, and smoked ice cubes.
INGREDIENTS
2 Ripe peaches, peeled and pitted
2 oz Peach puree
4 oz Prosecco
Smoked ice cubes
Fresh mint leaves (for garnish)
METHOD
In a blender, puree the ripe peaches until smooth.
Fill a Champagne flute with smoked ice cubes.
Add peach puree to the flute, filling it about halfway.
Top it off with prosecco and gently stir to combine.
Garnish with fresh mint leaves.
Watermelon Mojito with Grilled Mint
Quench your thirst with this revitalising cocktail made with watermelon, mint, lime, and rum. The grilled mint adds a delightful smoky flavour.
INGREDIENTS
2 oz Wray & Nephew White Rum
1 oz Fresh lime juice
1 oz Simple syrup
4-6 Watermelon chunks
4-6 Grilled mint leaves
Soda water
Crushed ice
Watermelon wedge and mint sprig (for garnish)
METHOD
In a cocktail shaker, muddle the watermelon chunks and grilled mint leaves.
Add the rum, lime juice, and simple syrup to the shaker.
Fill the shaker with crushed ice and shake vigorously for about 10 seconds.
Fill a highball glass with crushed ice.
Strain the mixture into the glass and top it off with soda water.
Stir gently to combine.
Garnish with a watermelon wedge and mint sprig.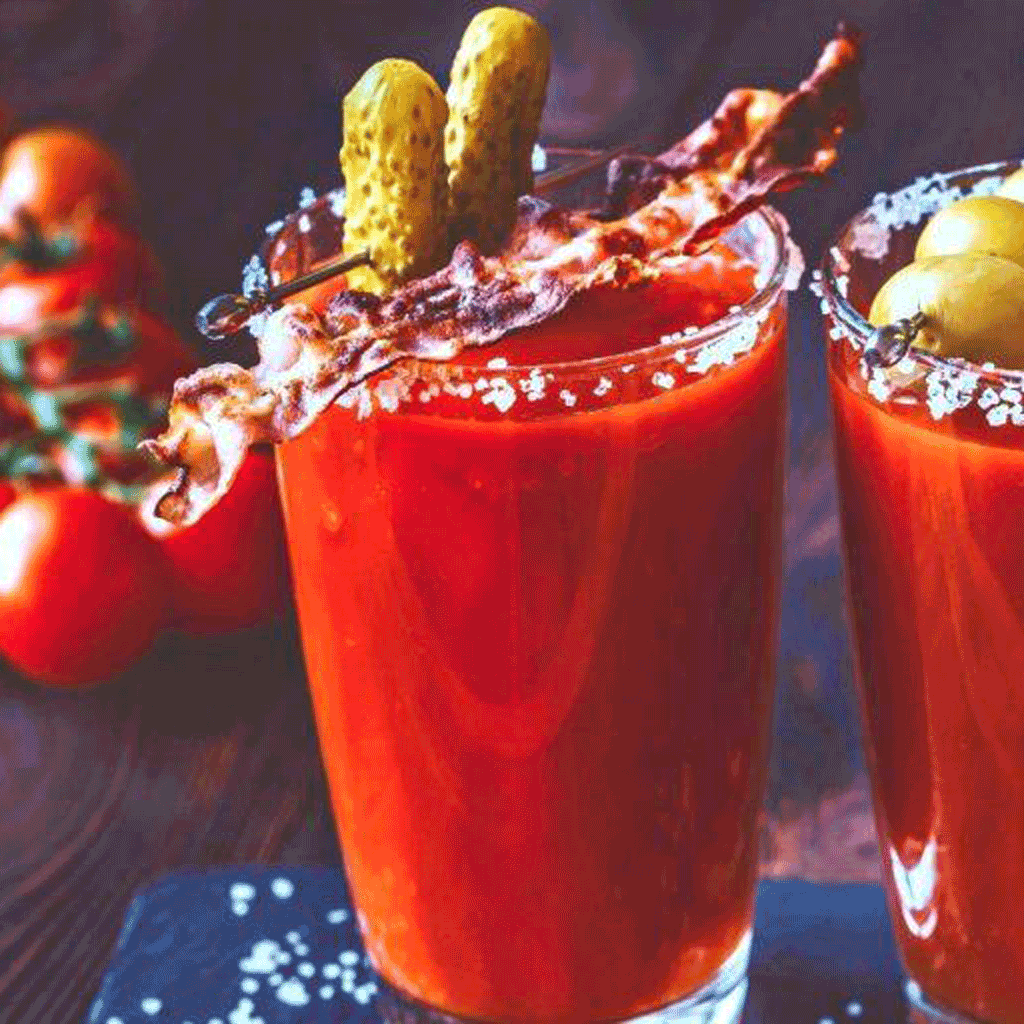 Smoky Bloody Mary
Elevate the classic Bloody Mary with smoked tomato juice and a grilled shrimp garnish, infusing it with a smoky twist.
INGREDIENTS
2 oz SKYY Vodka
4 oz Tomato juice
1/2 oz Freshly squeezed lemon juice
3-4 Dashes of Worcestershire sauce
3-4 Dashes of hot sauce
2 Dashes of liquid smoke
Pinch of smoked salt
Freshly ground black pepper
Grilled shrimp (for garnish)
Celery stalk (for garnish)
Lemon wedge (for garnish)
METHOD
Fill a tall glass with ice cubes.
In a shaker, combine vodka, smoked tomato juice, lemon juice, Worcestershire sauce, hot sauce, liquid smoke, smoked salt, and black pepper.
Fill the shaker with ice and shake well.
Strain the mixture into the prepared glass over the ice.
Garnish with a grilled shrimp, celery stalk, and lemon wedge.
Enjoy these flavourful and smoky barbecue cocktails responsibly!
These suggestions are just the beginning of your barbecue cocktail journey. Feel free to unleash your creativity and experiment with different flavours and ingredients to craft your own signature drinks that capture the essence of summer grilling. Whether you're hosting a backyard barbecue or simply looking to unwind after a long day, these smoky cocktails will undoubtedly impress your guests. Cheers to a delicious and memorable summer!