We chat to award winning children's author David Solomons about dark unicorns, ruling the galaxy, and happy accidents.
Why not grab a cuppa and join us for this month's coffee-break interview…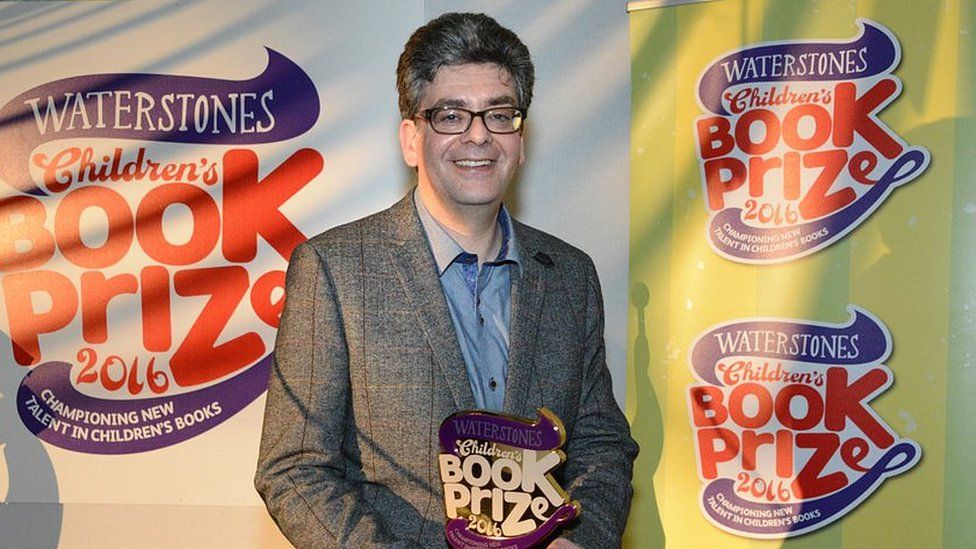 Interview with Author David Solomons
For those of you who are yet to discover your books, what three words best describe David Solomons?
Billionaire, Playboy, Fibber
We know that you love the work of Douglas Adams but when you were a child whose books did you love to read most?
My mum took me to the library every Saturday and I would gravitate to the science-fiction shelves.
Robert Heinlein was my favourite. Also Ray Bradbury.
Back on earth I also enjoyed Willard Price's Adventure series, the Three Investigators stories. I got into fantasy too, thanks to CS Lewis and Tolkien, of course.
I don't remember there being anything like the choice of books there are now aimed at children.
Did you always know you wanted to be a children's author?
Not at all. My career continues to be a happy accident.
I started off as an advertising copywriter writing brochures for hotels (enjoy spectacular views and a host of all-inclusive amenities); then wrote a few screenplays in an attempt to get into movies. Failed to get my adult novel published, failed to get my first children's novel published; and then lucked out with my second, My Brother is a Superhero.
What do you think are the key ingredients for a good children's book?
The answer keeps changing, but right now if you ask the industry it seems to be 'dark unicorns'.
Things I consider important are: a propulsive plot, characters you want to spend time with (though that doesn't necessarily mean they have to be pleasant), chapter endings that demand you read on, and an ending that doesn't disappoint.
How do you develop your stories from a wisp of an idea, to the fully fledged story?
That's the million-dollar question. It's hard enough to come up with a cracking idea, but coaxing that into a story that works from beginning to end is on another level.
I like to have a basic plan, which I fill out as I write.
For me, it's important to leave gaps between the waypoints of my story, because that's usually where the best stuff happens.
I prefer to hit the blank page knowing as little as possible and take myself by surprise.
Are the central characters in your stories based on anyone you know in real life?
For my first series, My Brother is a Superhero, I named the non-superpowered protagonist, Luke, after my son, who'd just been born.
So the character isn't him, but in some ways the book is about me becoming a dad for the first time.
For the new one, A Beginner's Guide to Ruling the Galaxy, the galactic princess might be influenced by my daughter, Lara; who at the age of six is equally interested in princesses, unicorns, Darth Vader and Tudor executions.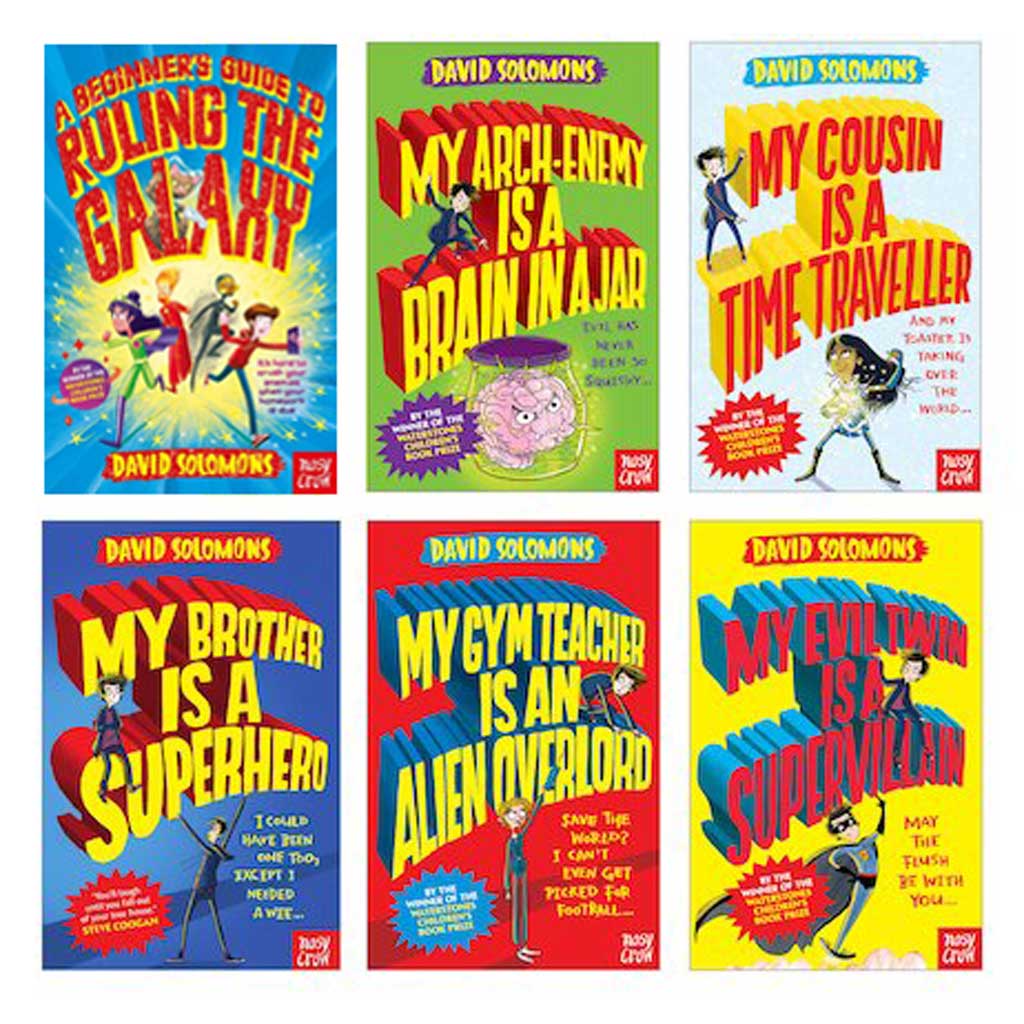 What advice would you give to a budding author?
There are an awful lot of children's books out there at the moment, with dozens more coming out every week.
It's like the longest traffic jam in the world, but one you can read, though never get through.
However, if you're intent on joining the queue, I'd say write the book that means the most to you.
Don't try to guess what the market wants. Be honest. Get something of yourself down on the page.
And remember, none of us knows what we're doing really, we're just slowly, again and again, putting pen to paper and asking ourselves 'what happens next?'
Tell us about your latest children's book A Beginner's Guide to Ruling the Galaxy?
It's the old story of boy meets girl next door.
Girl turns out to be galactic princess on the run from her terrible parents, the rulers of the galaxy.
Boy and girl don't get along, but have to team up to save the earth (and the galaxy), helped by a cat bounty hunter and a starship Artificial Intelligence trapped in the body of a plush unicorn toy.
What would your superpower be? Or do you have a human quality that you consider to be a superpower?
I'd be able to bend time so that deadlines just bounce off me.
Are you currently working on any more books? If so, what do your fans have to look forward to in the coming months/year?
I'm writing the sequel to A Beginner's Guide. More action! More humour! More unicorns!
(One of those statements is false).
_______________________________
Thanks so much David. Some of your answers *might* be our favourite, in the coffee-break with the author interviews, so far!
A Beginner's Guide to Ruling the Galaxy is published by Nosy Crow and available to buy now from Waterstones
---
Next month, we interview authors authors Alex Morss and Sean Taylor!