Our coffee-break interview this month is with children's author Nizrana Farook.
We find out a little more about Nizrana, including what she feels are the vital components for a good children's book; who her biggest inspirations are and everything about her latest book: The Girl Who Lost a Leopard.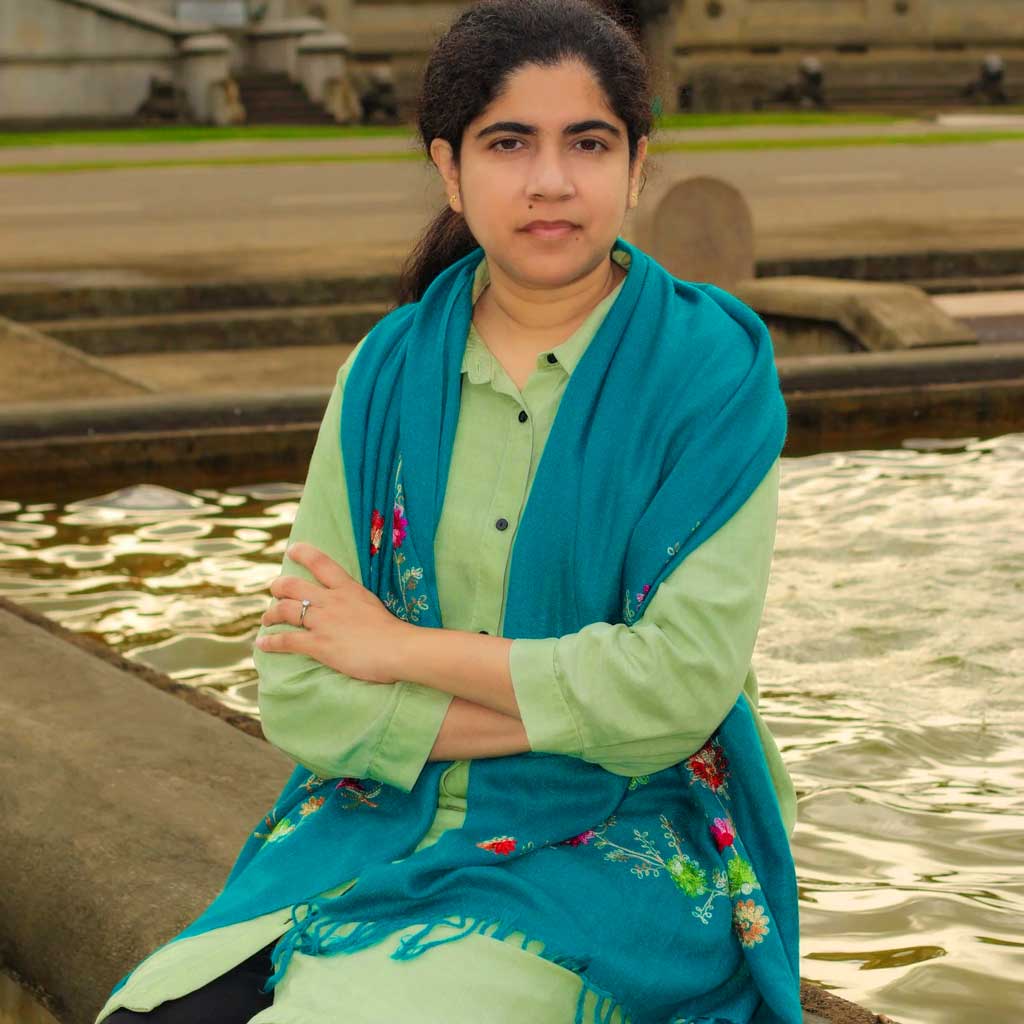 Interview with Author Nizrana Farook
Tell us a bit about how you came to be a writer?
I wanted to write books and be a published author from when I was nine years old.
But it was a secret dream which I didn't think would ever realistically happen. So I forgot about it, grew up and did other things.
But when I had my children and I started reading to them, and with them, I went back to some of the books of my childhood.
It was such a pleasure to share those books with them, and it made me remember my childhood dream.
And I thought this time I was going to pursue it!
When you were a child, which books did you love to read most? Did you have a favourite author?
My favourite author by far was Enid Blyton. I think I'd read everything she'd written for older children, and I was glad she was so prolific!
Her books were about children with lives very different from mine, and I loved it.
I grew up in Colombo, Sri Lanka and it was such an escape for me to read the different books she wrote, from atmospheric adventure stories featuring crumbling castles and camping on windswept moors, to school stories with spirited and fearless heroines who made boarding school life sound so much fun.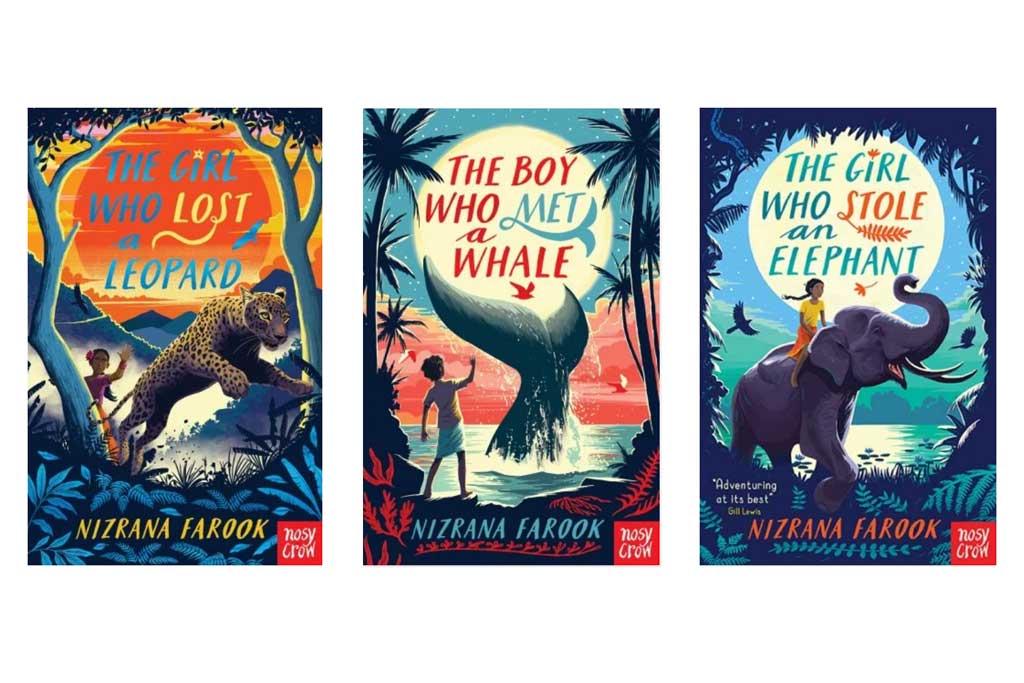 On Writing…
What do you think are the key ingredients for a good children's book?
I think children these days have a lot of things vying for their attention so a book needs to catch them from the off.
Gone are the days when a story could be set up over the first few chapters or even pages; now the story needs to get going immediately or the child will put the book down and pick up a device.
A good book should also be an escape for them in some way I think. Where they feel that they've entered a whole other world or situation; and they forget for a moment that they're reading and it's all make believe.
Describe your style of writing in just three words.
Descriptive, fast-paced, twisty.
What are your biggest inspirations when writing?
I'd say my biggest inspiration now is the young readers who've read and loved my books.
Initially I loved the validation of being published and having achieved my dream of being an author.
But after my first book I started meeting and hearing from children, parents, librarians and teachers and knowing that my books are being read and appreciated keeps me going.
It's such an honour to be a tiny part of the world of reading and books.
Are the central characters in your stories based on anyone you know in real life?
I never base my main characters on people I know in real life.
This is because I'm then very reluctant to make bad things happen to them!
I write adventure stories so they have to be full of peril to keep the reader interested, and this is a problem when I want to keep my main characters safe all the time!
So I steer clear of basing them on anyone I know.
I do use mixtures of tiny things like personality traits from different people in real life though.
Tell us about the books you've written and had published to date.
My debut was The Girl Who Stole an Elephant, which was the first book set in this land called Serendib.
It's about a girl thief who steals to help people in need, but who takes things too far when she steals the Queen's jewels.
Things snowball and very soon she's escaping through the jungle with her best friend, a new frenemy and the King's stolen elephant. Serendib is a fictional and old-world version of Sri Lanka, where I'm from.
All my books to date are set there, but the books are not a series and can be read in any order.
Each book features a cast of intrepid child adventurers and an amazing animal companion.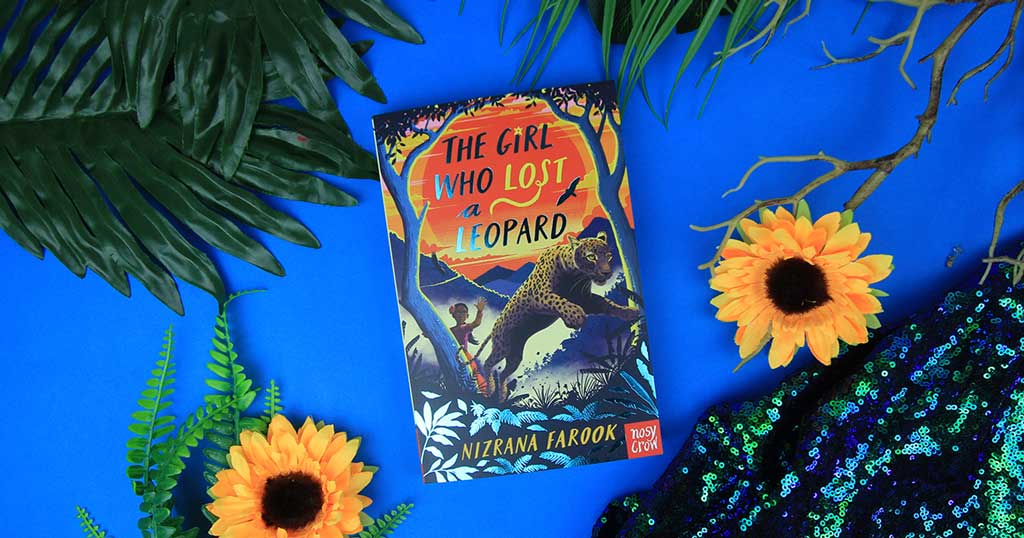 On The Girl Who Lost a Leopard
Tell us about your latest children's book The Girl Who Lost a Leopard?
It's about a girl called Selvi who has a special bond with a leopard called Lokka.
They're both loners and have found companionship in each other.
But both of them are under threat, Selvi from a strict uncle who wants to curtail her "wildness" and Lokka from poachers.
Things get further complicated when Selvi makes a friend who's intrigued by their bond and in his enthusiasm might expose an already endangered leopard to the world.
What is it about The Girl Who Lost a Leopard that you hope appeals to children?
I think the fact that there's a bond between a girl and an animal that's perceived as dangerous would be hugely appealing; or at least it was to me! Even as I approached it as a writer I was fascinated by their relationship and how that would work. There are some beautiful moments where they play together on the mountains that I loved writing.
Are you currently working on any more children's books? If so, what do your readers have to look forward to in the coming months/year?
I am working on my fourth book for this age group and it'll be out in April next year.
It features a really exciting animal that I can't wait for readers to meet.
There'll also be cameos from characters in previous books. Unlike The Girl Who Lost a Leopard or any of the others this relationship between the child and animal will be a bit fraught as they learn to trust each other.
What advice would you give to a budding author?
I would say read a lot, especially in the age group you are writing for.
Get to know the writing community, you will make many friends.
Keep persevering with your work, do not give up but be open to learning things all the time and possibly letting go of projects that may not give you the results you seek.
It's incredibly rewarding work so hang in there and best of luck.
The Girl Who Lost a Leopard is available now on Amazon.
Next time, we interview children's author Sarah Morrell.