Our coffee-break interview this month is with children's author Sarah Morrell.
We find out a little more about Sarah; including how she develops her stories from idea to book? Plus bullying, true friendship and her latest book: A Head Full of Magic.
Interview with Author Sarah Morrell
For those who are yet to discover your books, what three words best describe Sarah Morrell?
Cheerful, energetic and fun.
When you were a child, which books did you love to read most? Did you have a favourite author?
Roald Dahl's George's Marvellous Medicine and The Twits were always firm favourites with me.
I think it's because they're a bit scampish and full of cheeky tricks!
I also loved my collection of Puddle Lane books and it's only now I'm older that I realise, perhaps I've always had a thing for magic!
Did you know from a young age that you wanted to write books for children?
I knew I loved writing from a young age and can vividly remember writing two stories at eight or nine years old called 'My Hot Air Balloon Adventure' and 'The Magic Shoe'.
They obviously just missed out on becoming international bestsellers, so you never know, maybe one day I'll dust them both off and try again.
That's the wonderful thing about being an author, ideas are never lost.
Your previous books have been for younger children, have you enjoyed creating a story for a slightly older audience?
Yes, I've absolutely loved it!
Creating fun adventures, relatable themes and exploring diverse relationships has been super exciting.
Knowing older children have invested their time to positively engage with your book and have taken something from it, is incredibly rewarding.
What do you think are the key ingredients for a good children's book?
Humour, adventure and possibility.
I like books that are funny and bursting with fun – and isn't there a little bit in all of us that likes to think…what if?
Are the central characters in your stories based on anyone you know in real life?
Never directly, but I'd be lying if I said that I wasn't influenced by others!
My inspiration to write generally comes from people I meet, places I've been or things that I've done. Mixed with a good measure of imagination.
How do you develop your stories from the germ of an idea to the fully fledged story?
My brain is constantly whizzing with ideas, so I usually start by jotting initial concepts down in my notebook.
The strongest ideas that grab hold of me until I can't stop thinking about them, soon shift from scribbled notes into a more detailed plan. I like to have a basic structure of where each story is heading but I tend to let the unexpected twists and turns appear as I write!
I haven't found out if this approach is bold or dangerous yet…
What advice would you give to a budding author?
Keep going, celebrate the small stuff and learn from everything.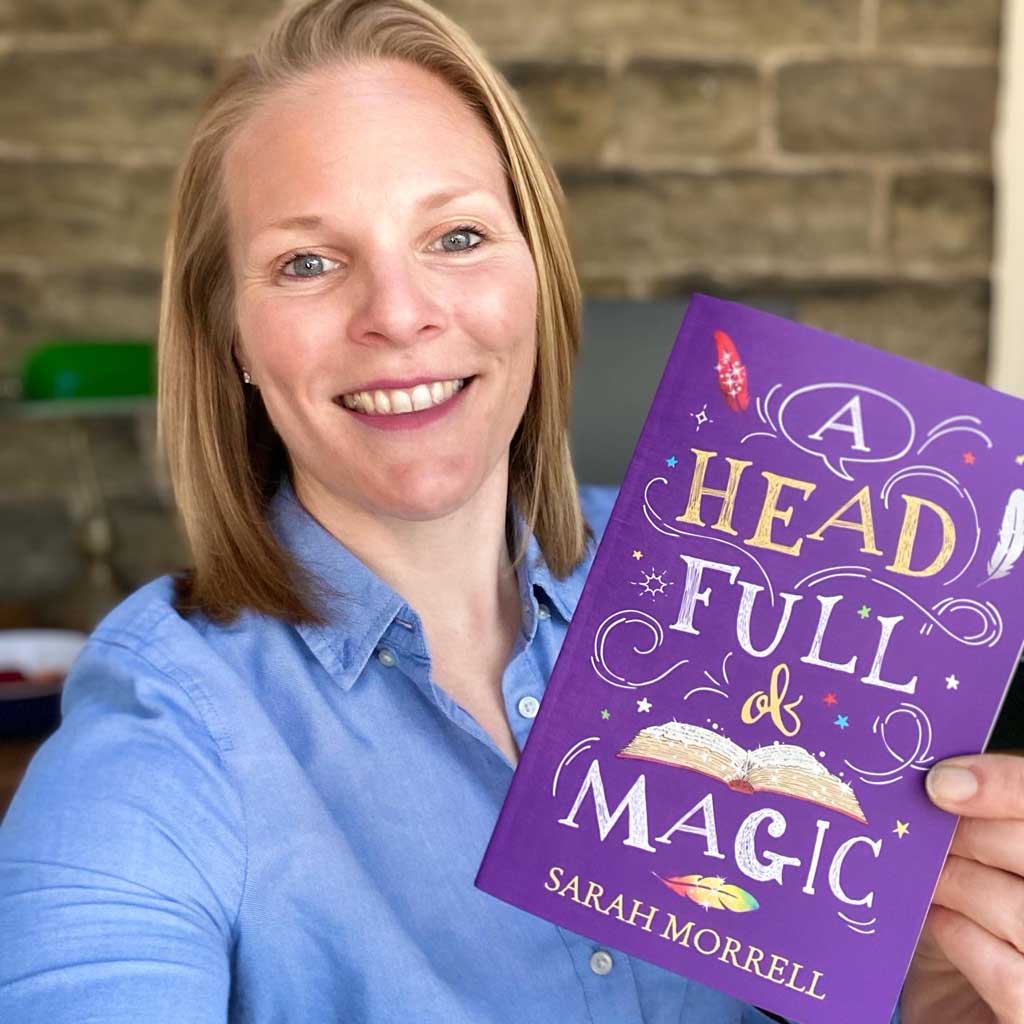 Tell us about your latest children's book A Head Full of Magic?
Fleur just wants a quiet life at school with her two best friends, and at home with her Mum and Nan. Only her world is turned upside down with the arrival of hockey loving, ankle smashing, new girl Celeste. As if that wasn't enough, Fleur realises she can suddenly talk to her nan's grumpy African grey parrot and a whole bunch of other animals! A Head Full of Magic is about self-discovery facing your fears and finding out that true friendships come in many different forms.
You cover the topic of bullying in A Head Full of Magic – is this something you experienced when you were at school?
Yes, it was. Thankfully, I was lucky enough to be surrounded by a lovely group of supportive friends and I think that's why I really wanted Fleur to experience the importance of true friendship.
Are you currently working on any more children's books? If so, what do your fans have to look forward to in the coming months/year?
They can look forward to lots more magic and mischief!
I'm currently working on some exciting new adventures for Fleur and her family, a different middle grade book about a shoe thief and an environmental picture book about oysters.
Anything further that you would like to add?
Thanks for interviewing me and I hope you enjoy A Head Full of Magic.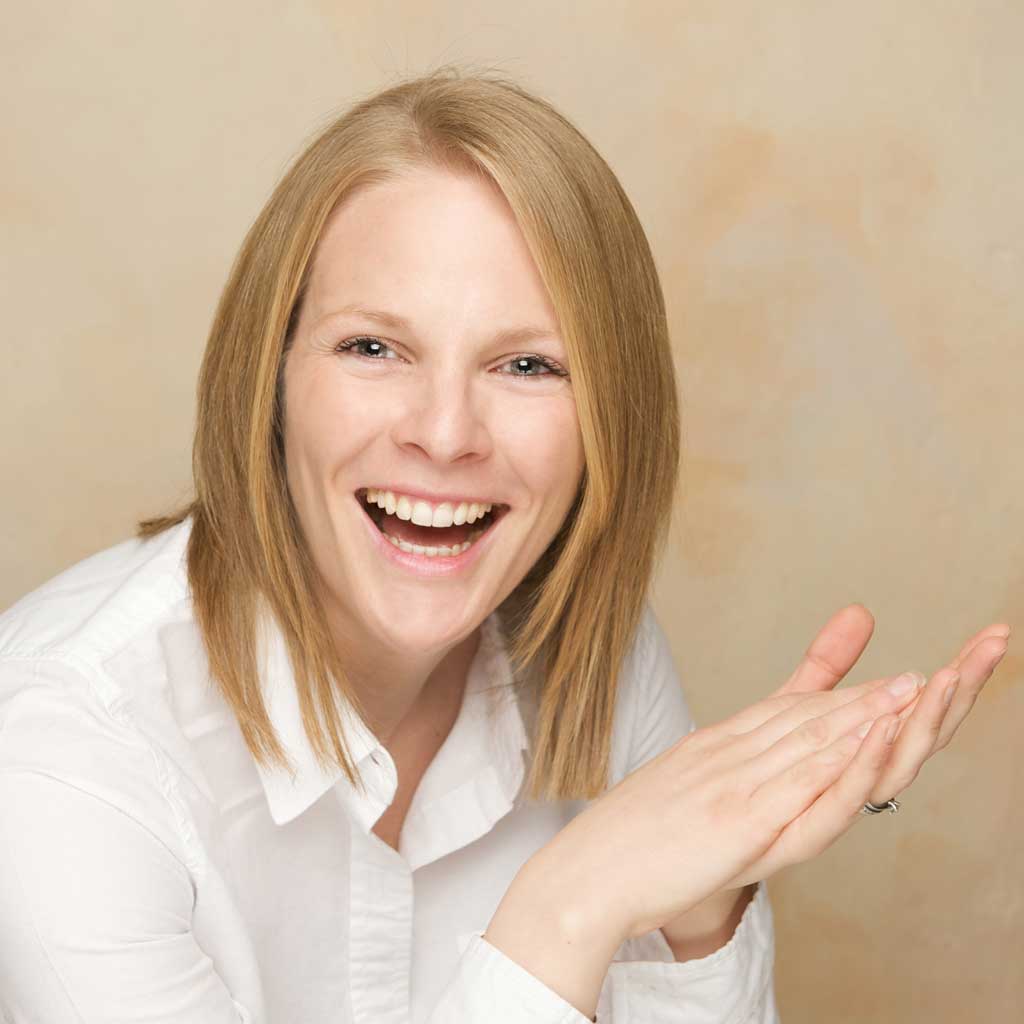 Thanks so much Sarah. We've loved finding out more about you!
A Head Full of Magic is published by Hashtag Press and available to buy now on Sarah's shop.
---