As the days get shorter and the heat of the summer sun disappears for another year, it's a good time to think about implementing an autumn skincare routine, to protect our skin as the weather gets colder.
What Does your Skin Need in Autumn?
Wear Sunscreen
Just because the temperatures don't feel quite so warm — and the sun is lower in the sky — don't forget to wear SPF! Head over to this post to see a round up of our favourite sun protection.
Drink Lots Of Fluids
With the colder temperatures comes central heating. Central heating is the number one culprit for drying the skin and hair out. Combat the effects by making sure you're well hydrated inside — as well as out.
Water is always the best option but a nice cup of green — or herbal — tea will do the trick too.
Moisturise
Repeat this mantra: keep skin, hair, lips and nails moisturised at all times! You can use a gentle weekly exfoliator, to ensure that the skin is kept clean and clear — and there is no build up of oily residue and dead skin cells. But follow our lead and treat yourself to one (or more) of these amazing skincare preparations.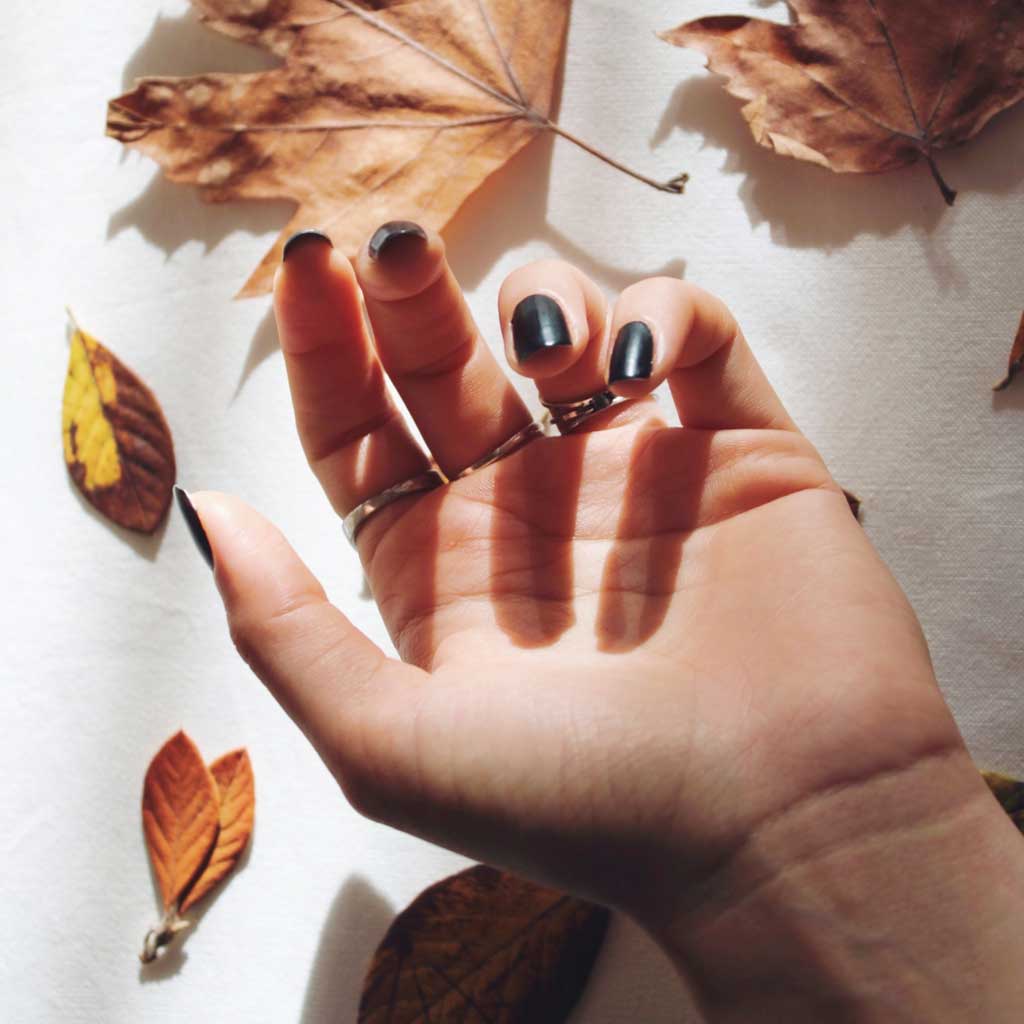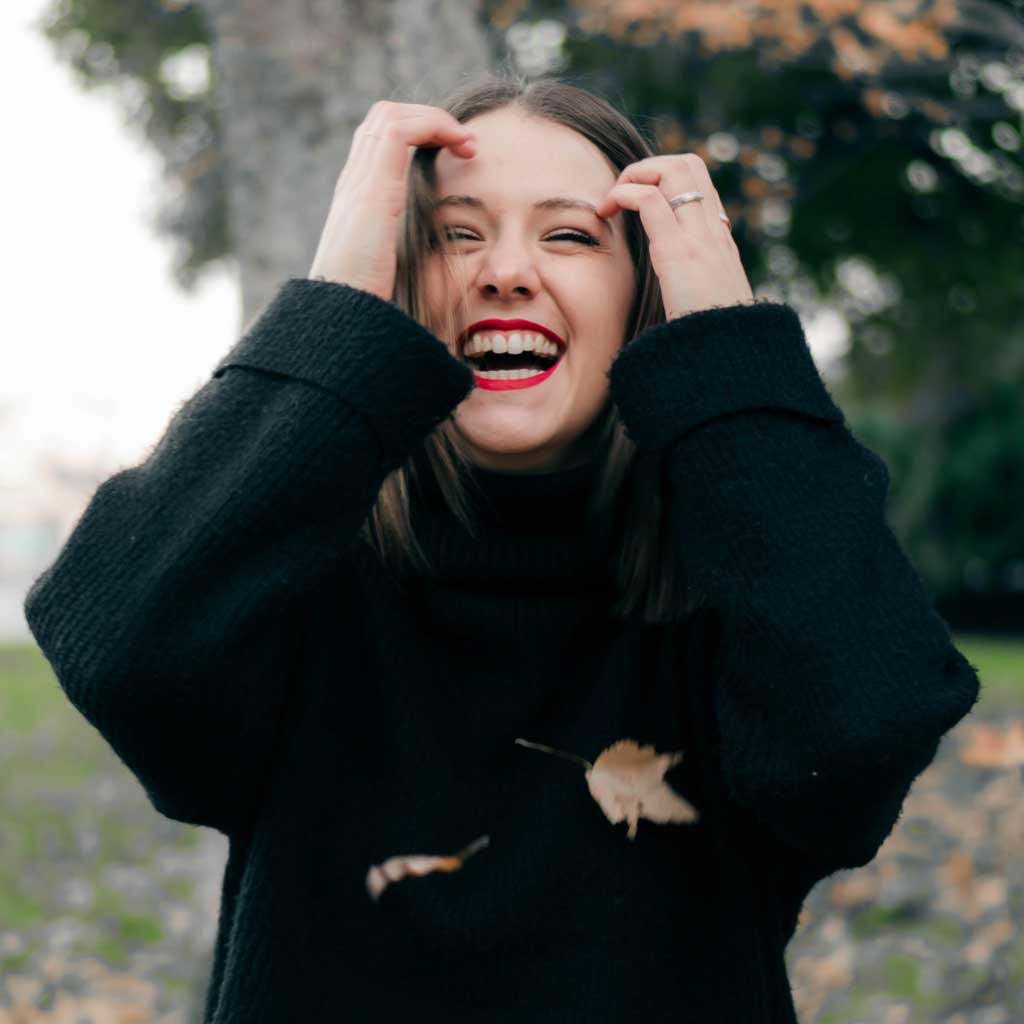 Edible Skincare – Inside Out Protection
RINGANNA is a relatively unknown brand, here in the UK. But it has a firm foothold in Europe, for all things beauty.
CAPS beauty & hair contain natural vital substances that strengthen beauty from within.
Our tester said:
'I absolutely love these little capsules and after a couple of months, noticed a clearer complexion, glossier hair and longer, stronger nails.'
90 capsules RRP: €54,80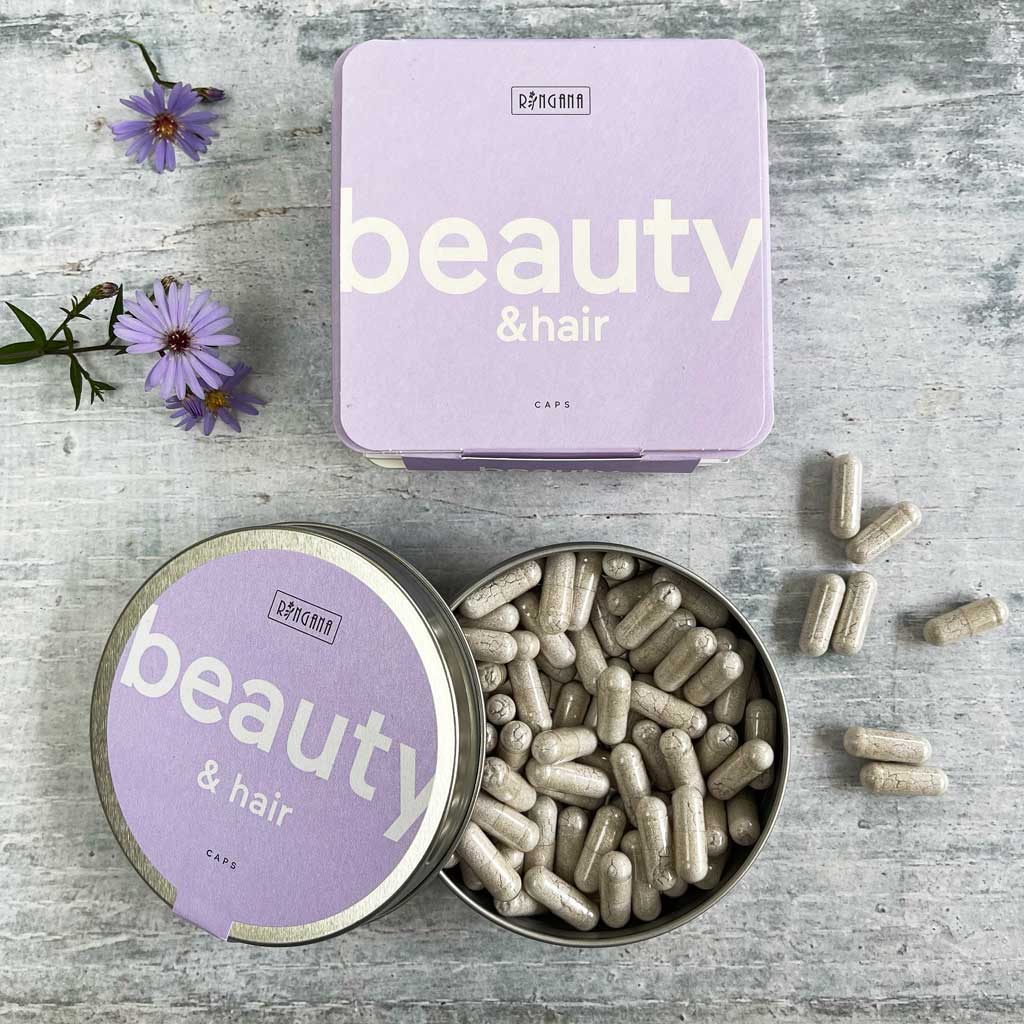 Another brilliant brand offering beauty products that work from the inside out are City Survivor.
We tested out the Pollution Protection Daily Multi which is jam packed with vitamins, minerals and antioxidants that help protect your cells against oxidative stress. No wonder it was a winner in the Beauty Shortlist Wellbeing Awards!
Our tester observed a marked difference in general wellness – but also noticed nail and hair growth.
We also think they're competitively priced.
60 capsules RRP: from £34.95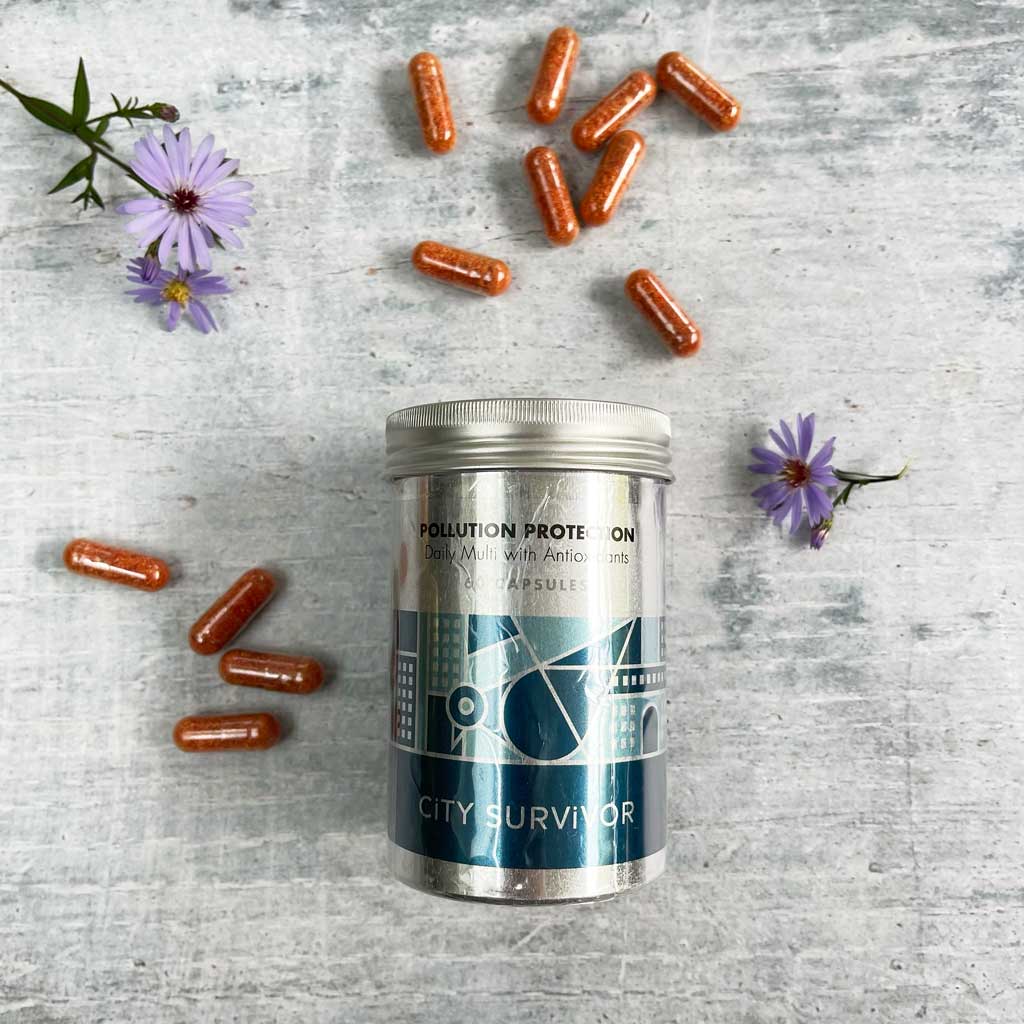 Herbtender uses specifically blended with adaptogens, mushrooms and vitamin C to support your immune system; which provides protection from bacteria, viruses and toxins.
Our tester took the capsules for a month and reported that she felt 'super healthy' throughout.
These are a great way of supporting the bodies immune system throughout the colder months.
30 capsules RRP: from £34.95
Our tester said: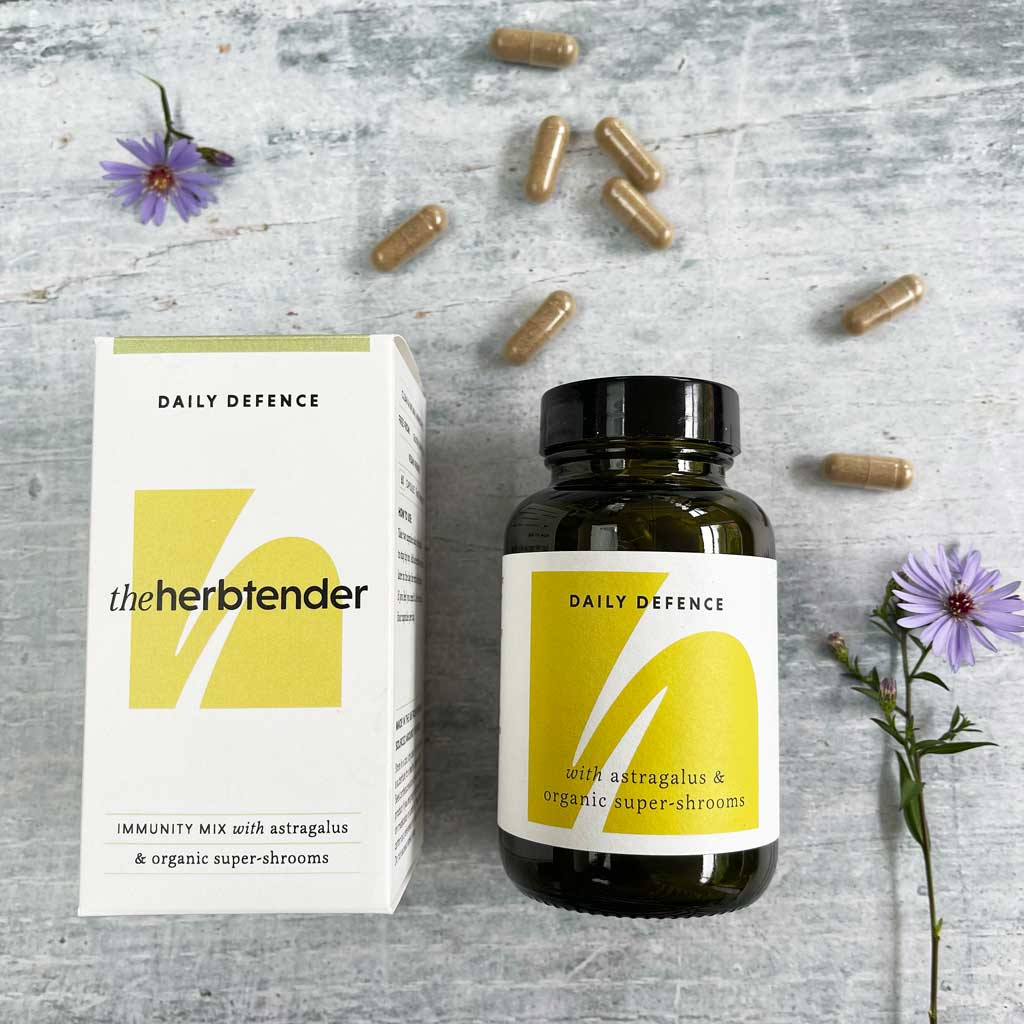 Indulgent Autumn Skincare
The anti-ageing complex – TCR3® – found in Comfort Anti-Age Eye Cream is suitable for all skin types. . It also contains EYESERYL®, which helps to de-puff the eye area.
Our tester used the cream over a period of a month and reported a really positive change.
'The dark circles under my eyes seem to have vanished! Plus the wrinkles definitely seem less prominent than before. I absolutely love this. I'll continue buying it – they've got a new customer! '
£100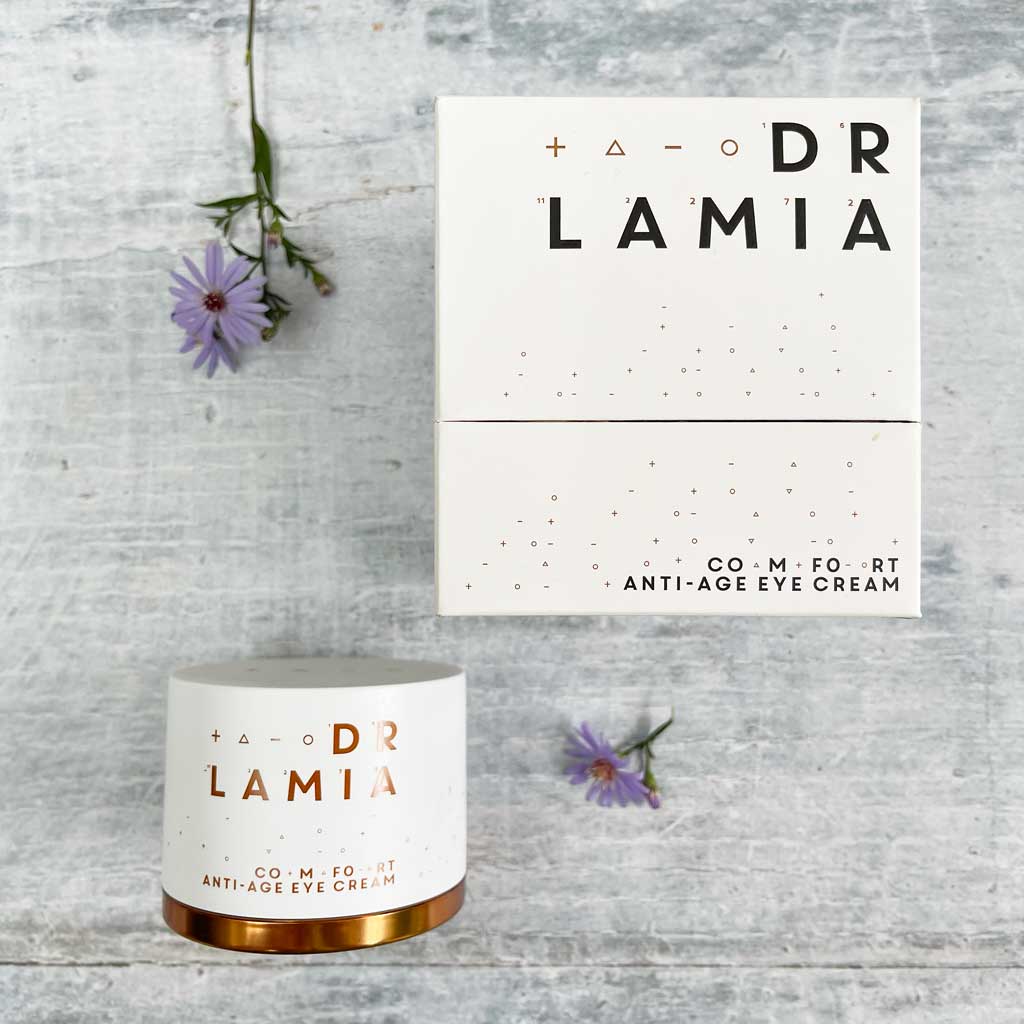 This luxuriously thick moisturiser contains either SPF 30 – or 50; depending on your preference. It leaves the skin feeling really soft and hydrated.
Wearing a daily sunscreen not only delays the onset of premature aging, but according to the Skincaner.org you can "reduce your risk of a melanoma by 50% by using a sunscreen every day."
Our tester, Georgie, used the product every day and said:
'Whilst I can't really vouch for 'Skin Chemists' wrinkle busting properties, the cream smells really lovely. It's light but hydrating and for someone that has sensitive skin I've experienced no sensitivities from using it.'
60ml RRP: £34.99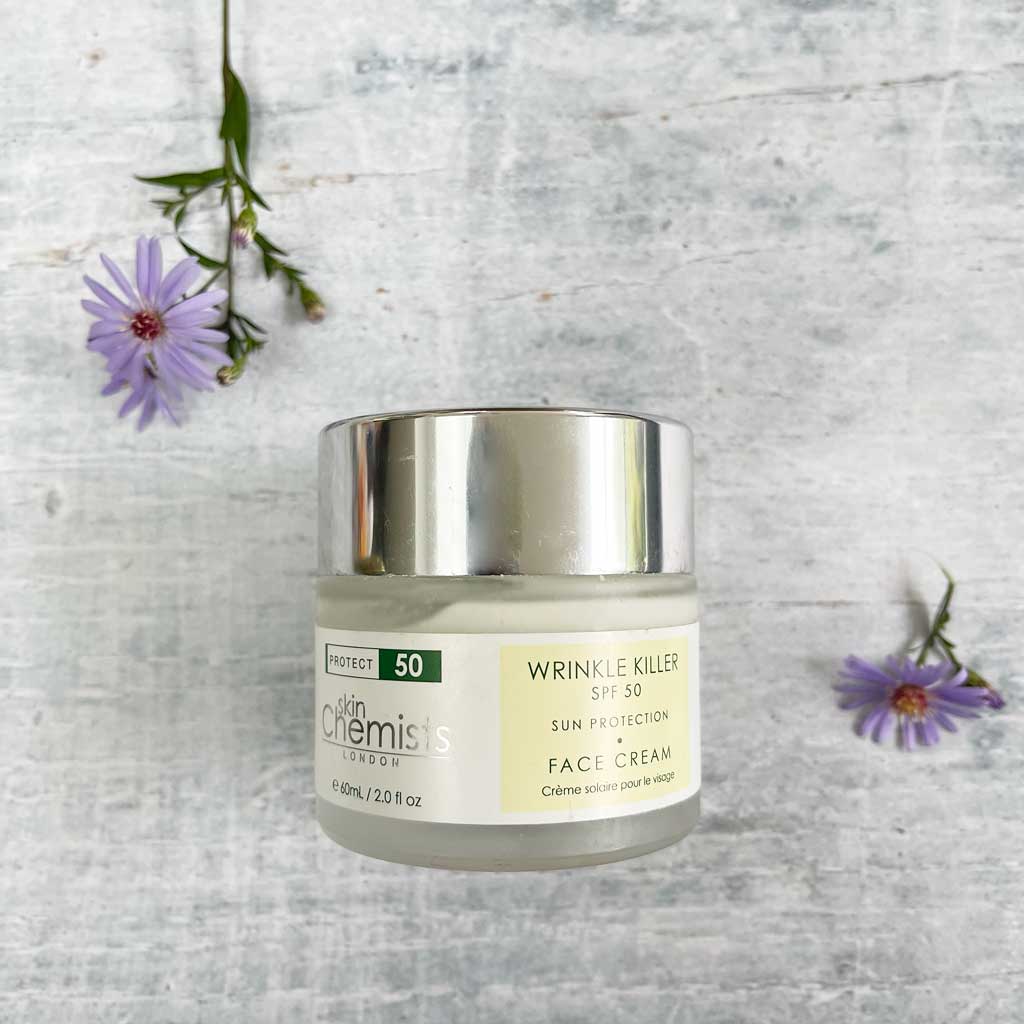 This luxurious serum immediately softens fine lines and wrinkles thanks to Avena Sativa Kernal Extract and Hydrolyzed Silk Proteins, which tighten and lift the skin.
Our tester said she felt that the elasticity and firmness of her 40 year old skin was greatly improved and said that she'd continue to buy this product. She went on to say:
'I'd never heard of this brand before, but I've really loved trying out the serum. It's non-greasy and really fresh smelling and my skin really, really looks firmer'
50ml RRP: £85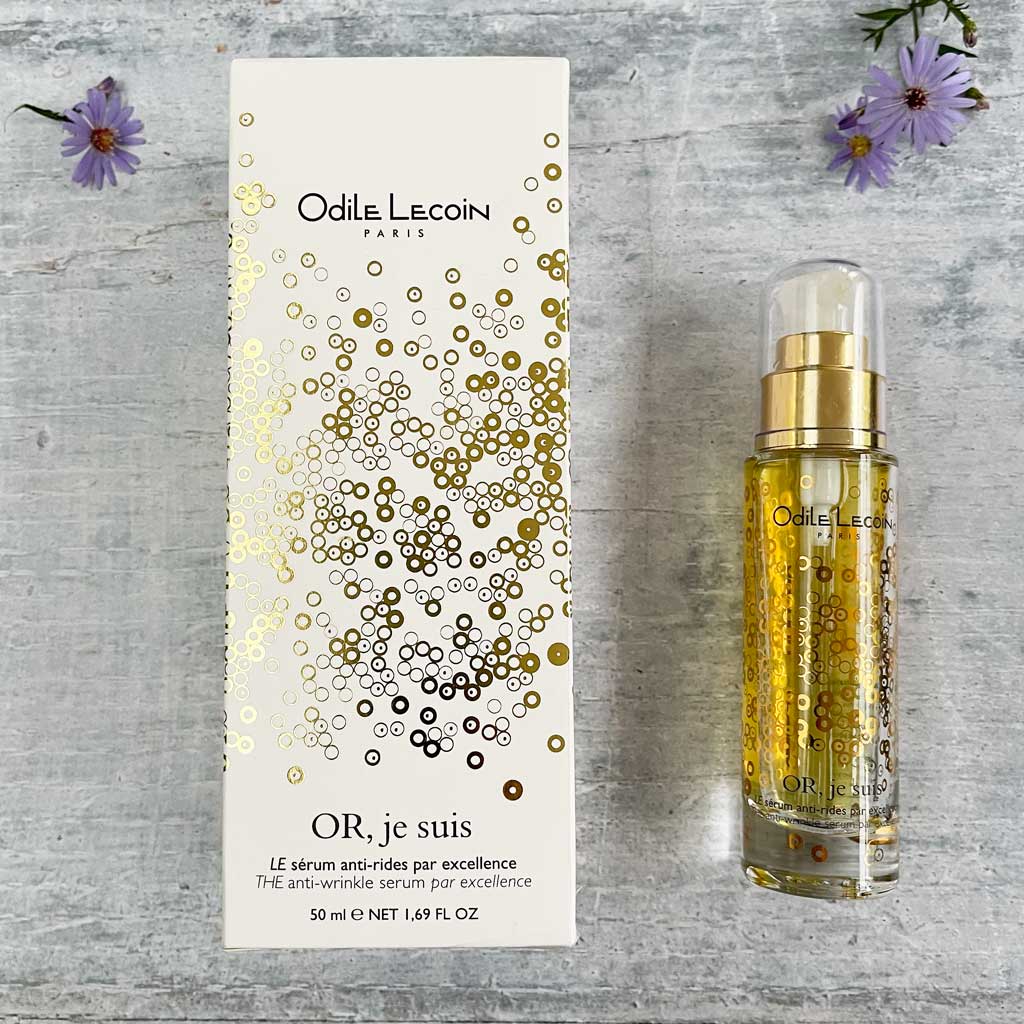 Organic Skincare Essentials
Lavera's Basis Sensitive Organic All Round Cream is an ultra-rich moisturiser recommended for very dry skin.
The all round cream comes in a handy tin containing all natural and organic ingredients to moisturise every part of your face and body.
Our tester loved this budget product and said it was perfect for using on drier areas (particularly heels, elbows, knees) before applying self tan.
150ml RRP: £8.95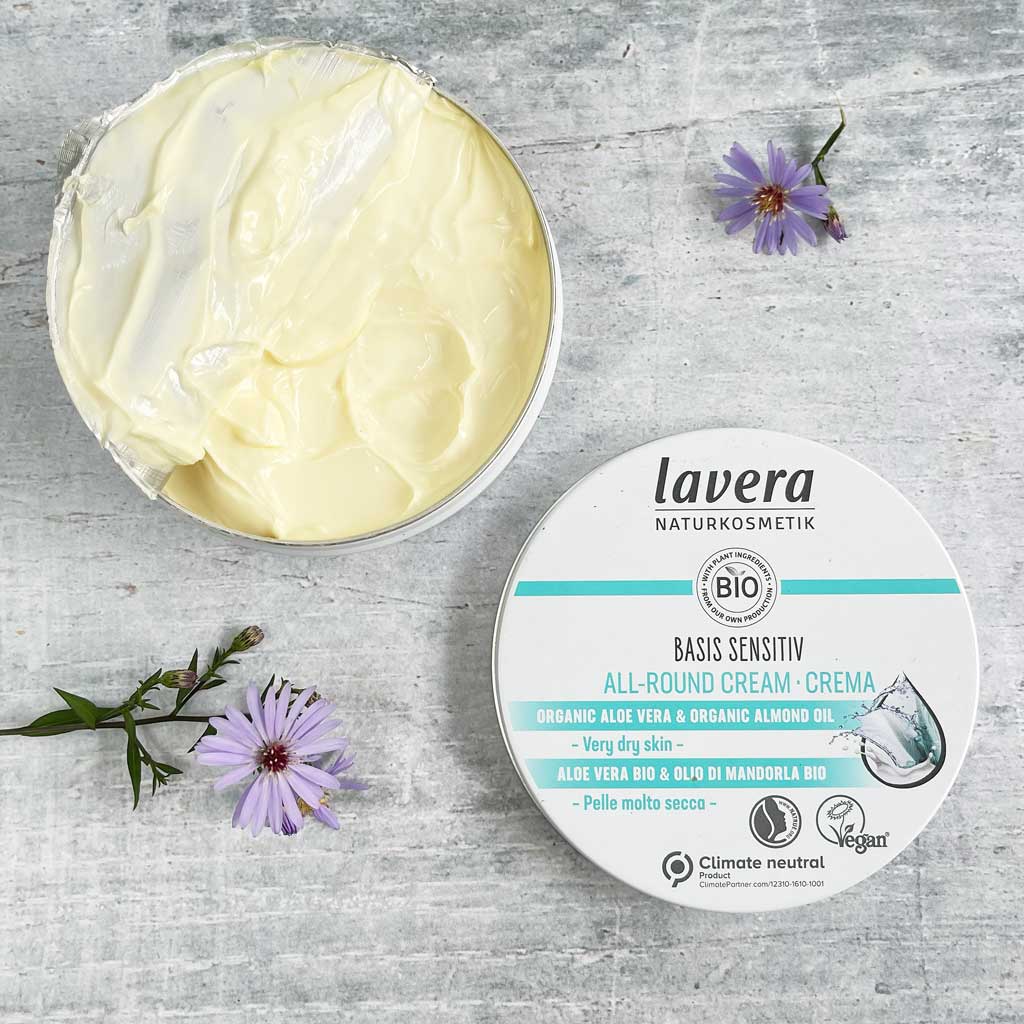 This innovative vitamin night care with a special ABC complex firms the skin of the face, neck and cleavage overnight. Highly effective Vitamin A (retinal) stimulates collagen synthesis and reduces the depth of wrinkles.
Gold vitamin C slows the ageing process by protecting against free radicals. Vitamin B boosts collagen and elastin production.
Our editor, Caro, tried out this overnight treatment from RINGANA. She said:
125ml RRP: €60.40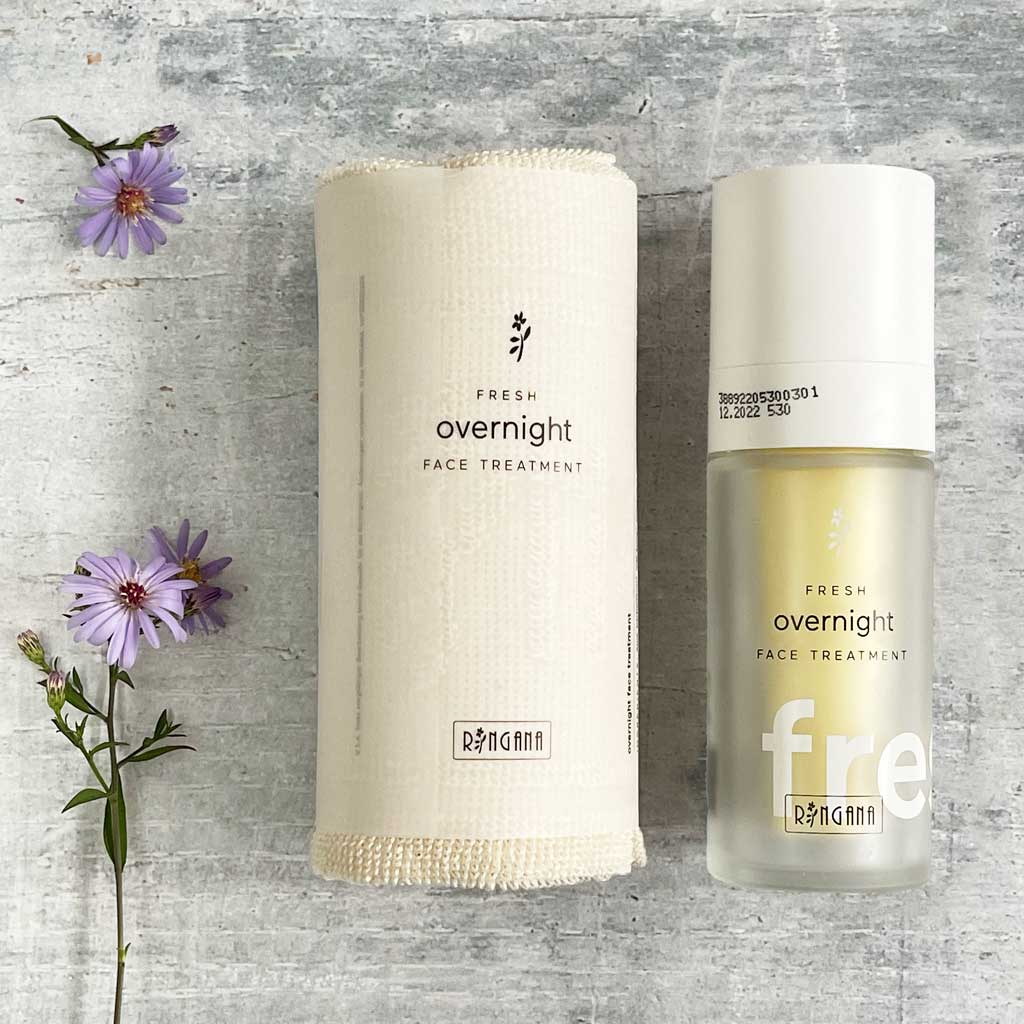 "Perfect if your skin is sensitive, easily inflamed or generally out of kilter. This is your recipe gorgeous, glowing, radiant skin."
Chia seed & sea buckthorn are blended together to deliver high levels of essential fatty acids, vitamins & antioxidants – it improves skin's elasticity, calms inflammation & restores radiance.
Our original tester didn't get on too well with the oil, sadly, as it caused her Rosacea to flare up — definitely something to consider if you're a Rosacea sufferer.
But she passed it on to a friend who loved it! She told us that she usually buys a much more expensive oil, but is now an Angela Langford convert.
'For just over £20 pounds, this oil is half the price of the one I usually buy. I'm a convert'
15ml, £20.50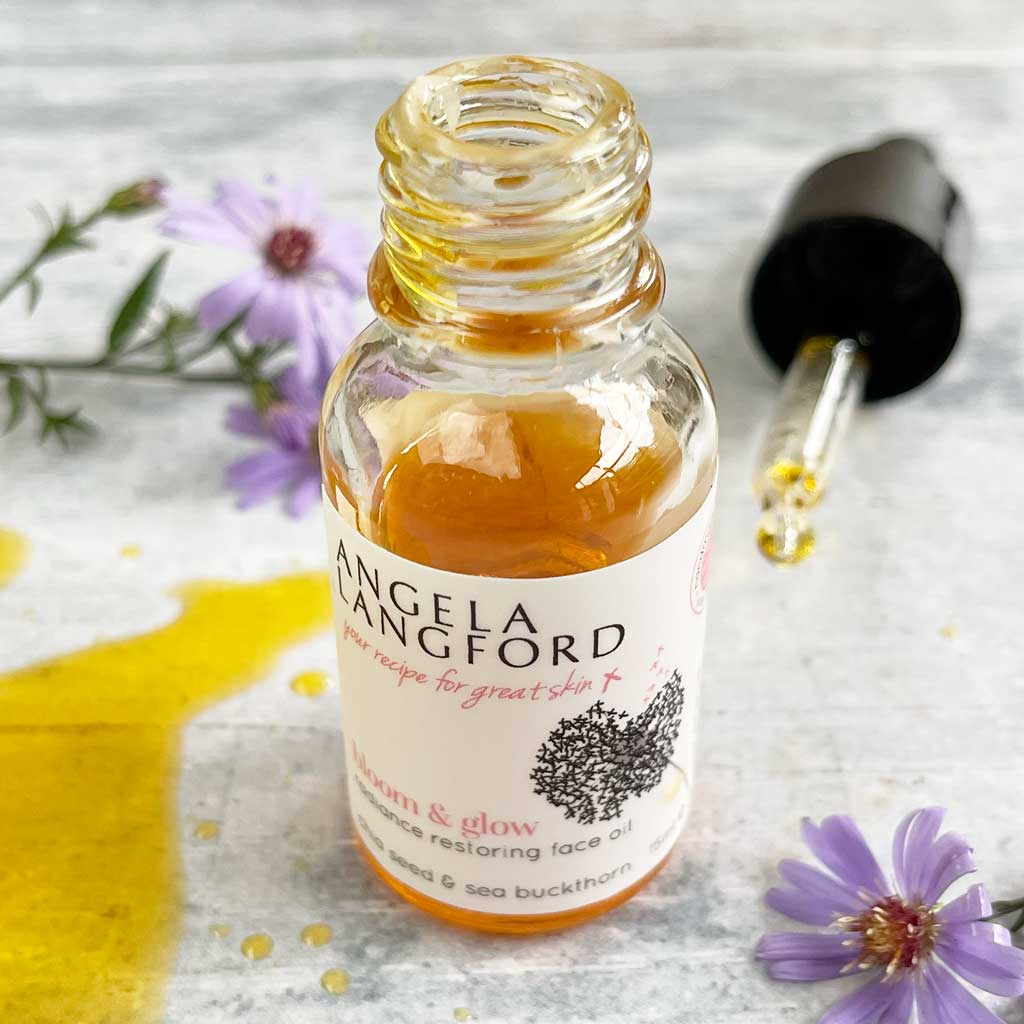 For Clean Refreshed Skin
This golden liquid balm gets its colour from sea buckthorn oil, a powerful antioxidant. The unique blend of oils effortlessly remove makeup and SPF. It feels really luxurious on the skin and has been specifically created for delicate, sensitive skin
Our tester, Lucy (38) reported back a marked difference in the clarify of her complexion.
'My skin feels clean and looks really hydrated and clear since I've been using JAYA PM. This is definitely a product that I'll continue to use.'
100ml tube RRP: £18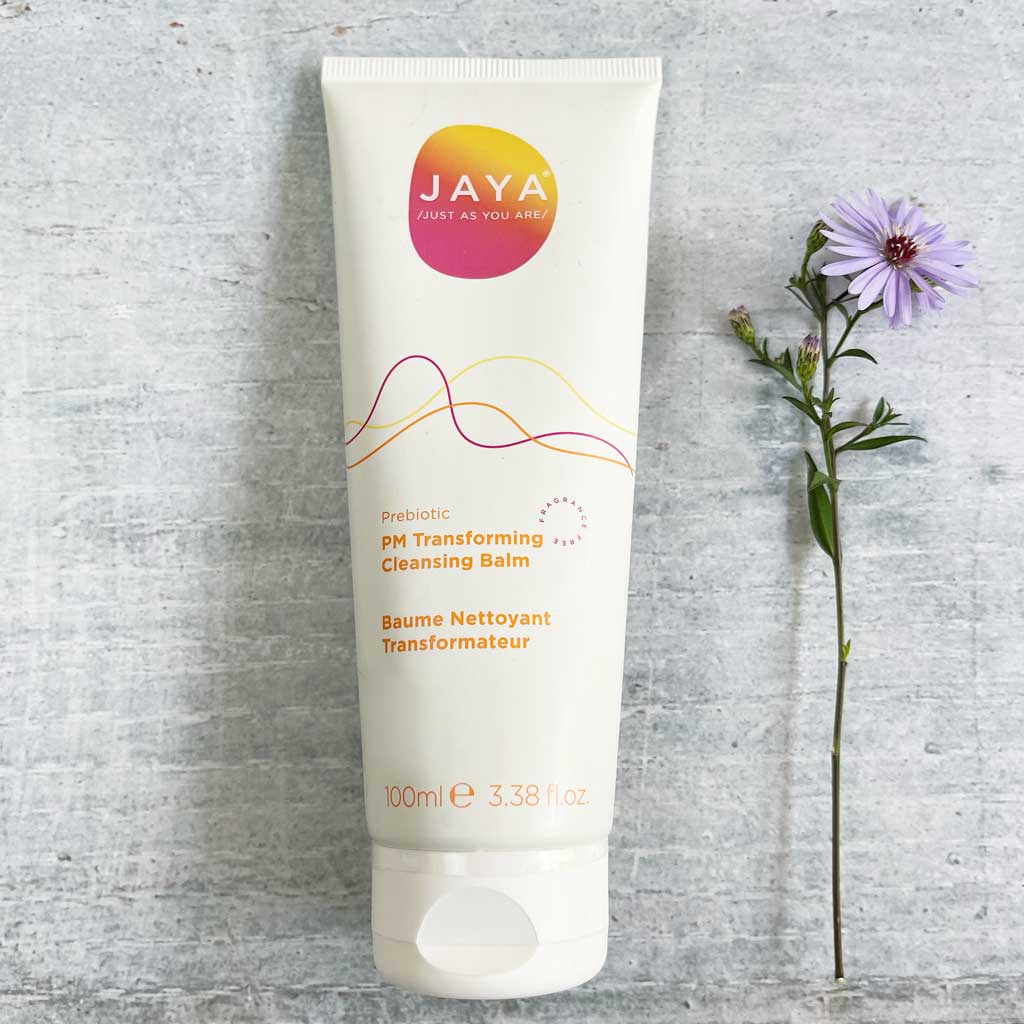 Regenerate your skin and give it radiance with this moisturizing and illuminating face mask. Containing the purest extracts of tomato, carrot and licorice root, it also uses the power of probiotics such as inulin, to help skin friendly bacteria grow faster and stronger, creating a barrier against damage caused by pollution, temperature changes, excessive exposure to the sun and cold.
Our tester said that she noticed a difference the very first time she used the product.
She said:
'I couldn't believe the difference this made to my skin! It felt quite dull before I started using it. After just one application, my complexion looked bright and clear. I absolutely love it and — even though it's quite expensive for a little amount — I think I'll continue buying it, once the sample has gone.'
25ml tube RRP: £18