Whether you're looking for better hydration or something to help with rosacea and redness, UK Mum testing panel have pulled together our tried and tested and — in our opinion — the very best face masks for fresh, clear skin.
From natural clay to cutting edge LED light therapy, here are our favourites.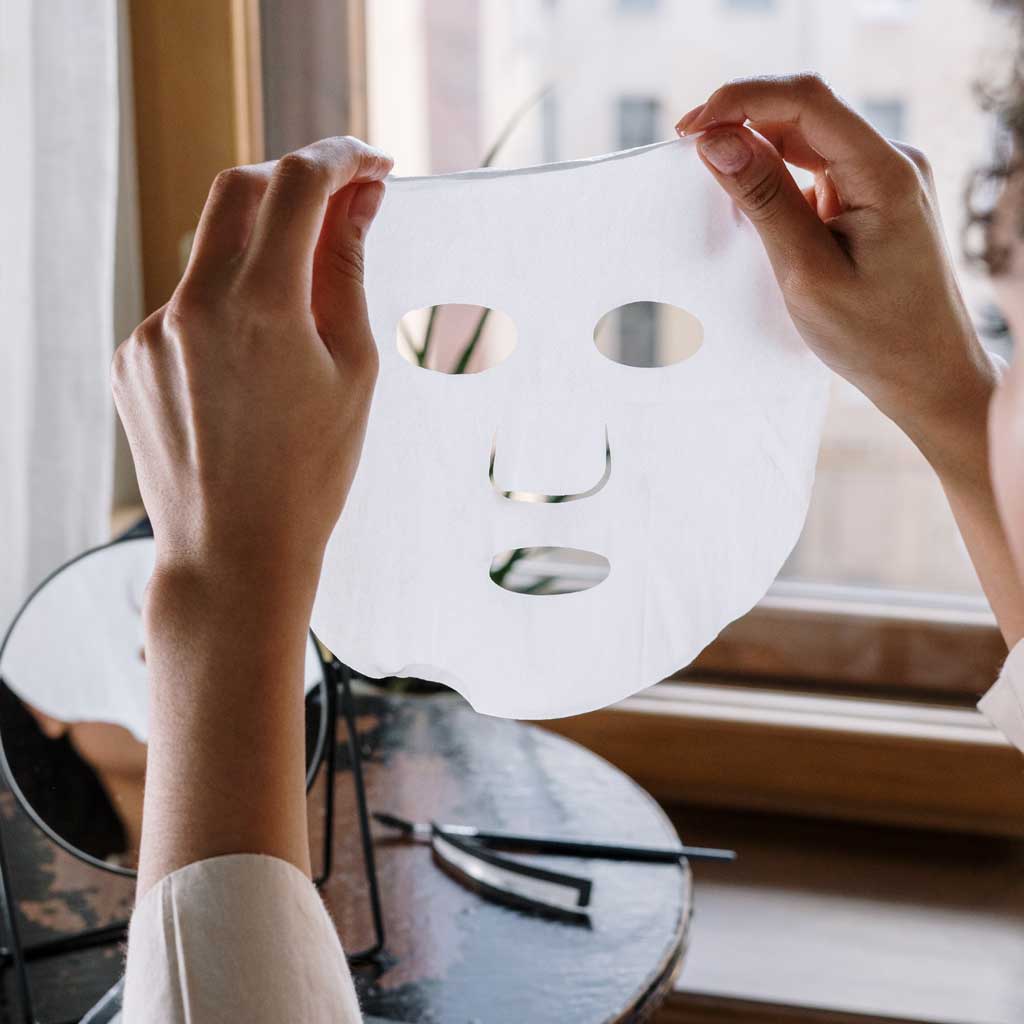 Best Face Masks For Glowing Skin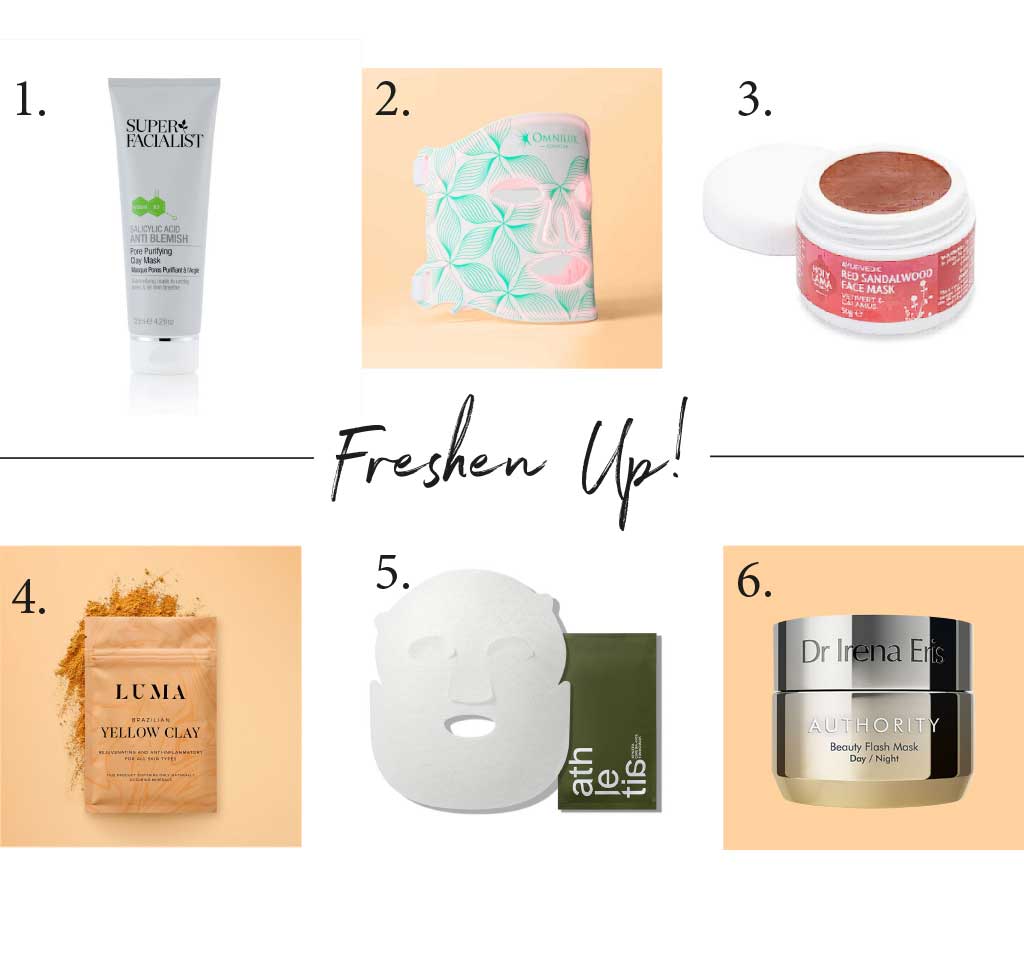 A detoxifying mask to unclog pores & let skin breathe.
We love it as it's recyclable, vegetarian and dermatologically tested.
Super Facialist's anti-blemish face mask helps to rebalance blemish prone skin for a fresher and smoother complexion. With a blended expert concoction of Salicylic Acid, proven to unclog congested pores. Plus all round skin enhancer Niacinamide (Vitamin B3), and Sea Mud to absorb excess oils which can lead to breakouts. Even using just once or twice a week will help to clear skin of dirt and excess oils. Both of which can lead to blemishes and breakouts.
125ml RRP: £10
Omnilux offers medical-grade light therapy, that rejuvenates your skin naturally.

Based on the world's leading Omnilux Medical light therapy technology, the Contour LED collection uses optimized wavelengths of red and near-infrared light, to deliver dermatologist-level skin rejuvenating results. It stimulates collagen production for firmer, more youthful-looking skin. Improves redness, inflammation and pigmentation. Refines skin texture and tone for an effortless glow.
All this, and from the comfort of your own home.
RRP: £299
The rejuvenating and anti-aging properties of this Ayurvedic Red Sandalwood Face Mask may appeal particularly to older skins. Or those keen to counter fine lines and wrinkles. But its anti-inflammatory quality makes it equally appealing to those with residual marks from acne or from sun damage.
Vetivert also protects the skin from environmental damage. It nourishes the skin promoting the growth of new cells to rejuvenate it. The antiseptic and anti-inflammatory properties of vetivert facilitate healing. Not to mention the disappearance of acne, rashes, and scars to make the skin healthy, clear, and smooth.
50g RRP: £7.50
Yellow clay is rich in silicon. Plus it has a toning action and is great for formation of the skin's collagen corresponding to silicon.
LUMA yellow clay face mask has the power to revitalize even the most sensitive skin. It can bring back the hydrated and healthy look of the skin.
50g (yields 4 to 5 facial applications) RRP: £6
This environmentally friendly, 100 per cent cotton mask is infused with plant-derived ingredients. It contains Geranium Robertianum Extract and Uji green tea extract, deeply hydrates and comforts the skin.
Simply apply, lie back and enjoy sublime skincare.
RRP: £9
This instant revitalising face mask can restore radiance and youth to the skin.
A single use is enough to eliminate signs of fatigue, make the skin visibly smoother and improve skin tightness. The innovative colloidal gold peptide stimulates collagen synthesis. Plus it improves quality of its fibers. Claims to effectively reduce the number, volume and size of wrinkles [by up to 54%*].
50ml RRP: £58.00 — Available online at Debenhams, Sephora and Aromorfia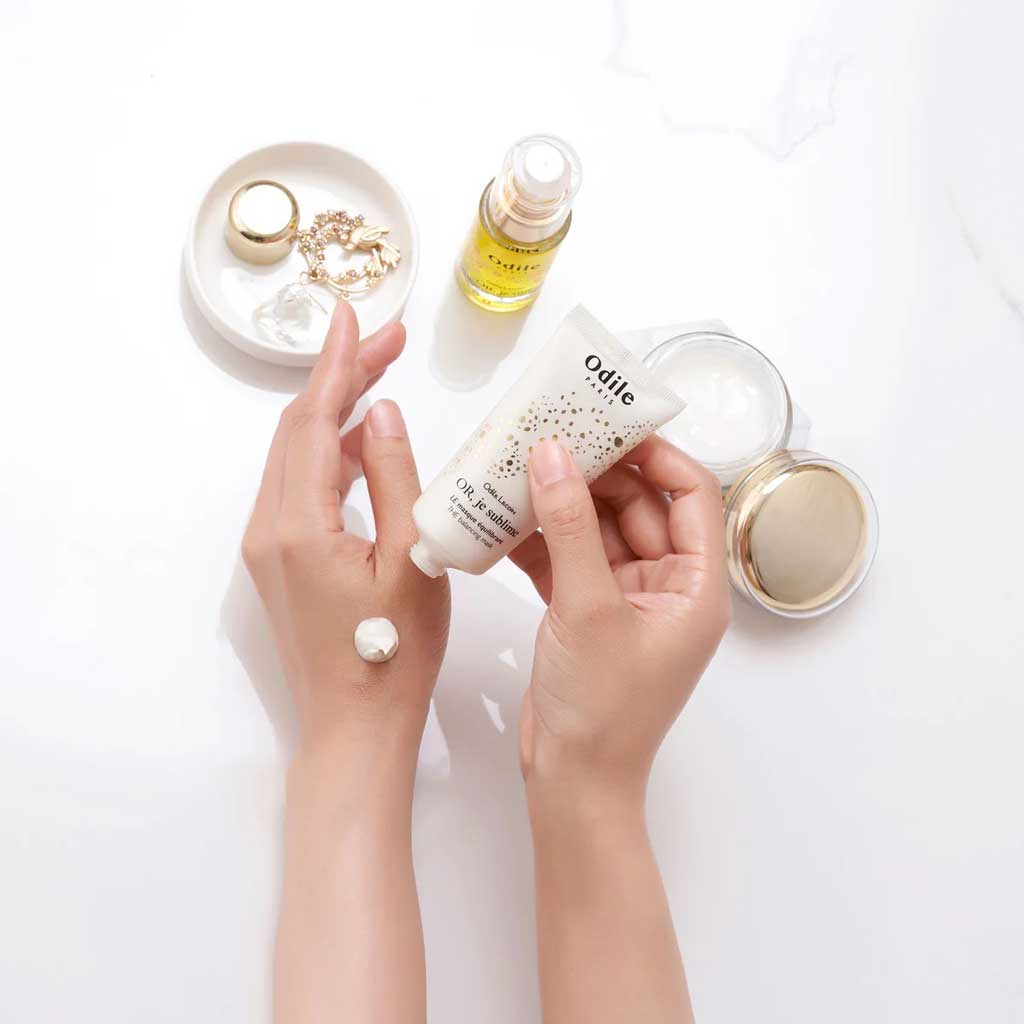 We've featured Odile Paris before on UK Mums — their Anti Wrinkle Serum is one of our faves. You can read what we thought about it in our seasonal skincare roundup.
Their OR, je sublime – The Balancing Mask is another goodie. Literally one of the best face masks in our opinion.
It's a luxurious mask that both detoxifies and soothes stressed skin whilst protecting against external aggressors. A calming treatment that is the perfect solution for targeting a range of skin concerns. Je Sublime contains the finest ingredients to help aid dry, sensitive, blemish-prone or lacklustre skin.
* All prices correct at time of publishing
Feature Image by Kool Shooters