Looking for some delicious Paddington themed recipes? As part of the Queen's Jubilee celebrations, Paddington Bear had afternoon tea with the Queen… and yes, marmalade sandwiches were on the menu!
So, as part of the Rainbow Designs Paddington Bear takeover, we thought we'd help you create a Paddington Bear spread that's fit for a Queen!
Here's what you'll need for your Paddington Bear themed party spread…
Emergency Marmalade Sandwiches
Ingredients per sandwich:
Sliced bread
Butter
Marmalade
Method:
1. Butter the bread
2. Add a generous amount of marmalade
3. Then sandwich your slices of bread! Et voila!
Amanda's Cookin' Paddington Bear Toast
Another must have for any Paddington themed party is this creative recipe from Amanda's Cookin'.
There are lots of different ideas and we couldn't pick a favourite, so be sure to check them all out here. Amanda's Cookin' tells you how to make them all!
Enjoy your Paddington toast with Nutella, peanut butter and/or marmalade! We LOVE how Amanda bring Paddington to life with a variety of different fruits, including blueberries, bananas and strawberries!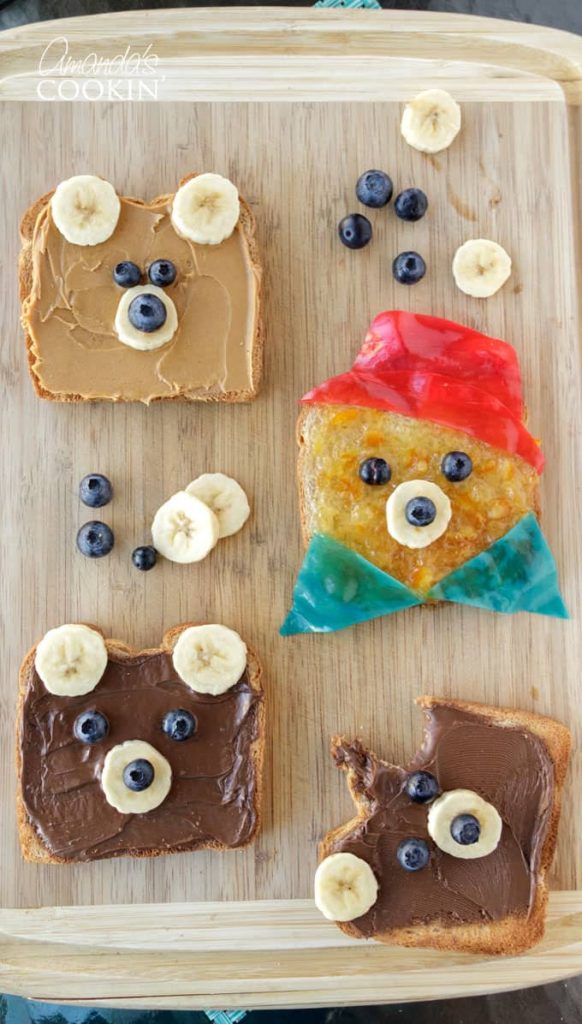 Paddington Cupcakes
We love a good cupcake at UKMums.TV HQ and these chocolate cupcakes are perfect for your Paddington party! The "Please look after this bear" tags make for a beautiful finishing touch!
See the recipe here.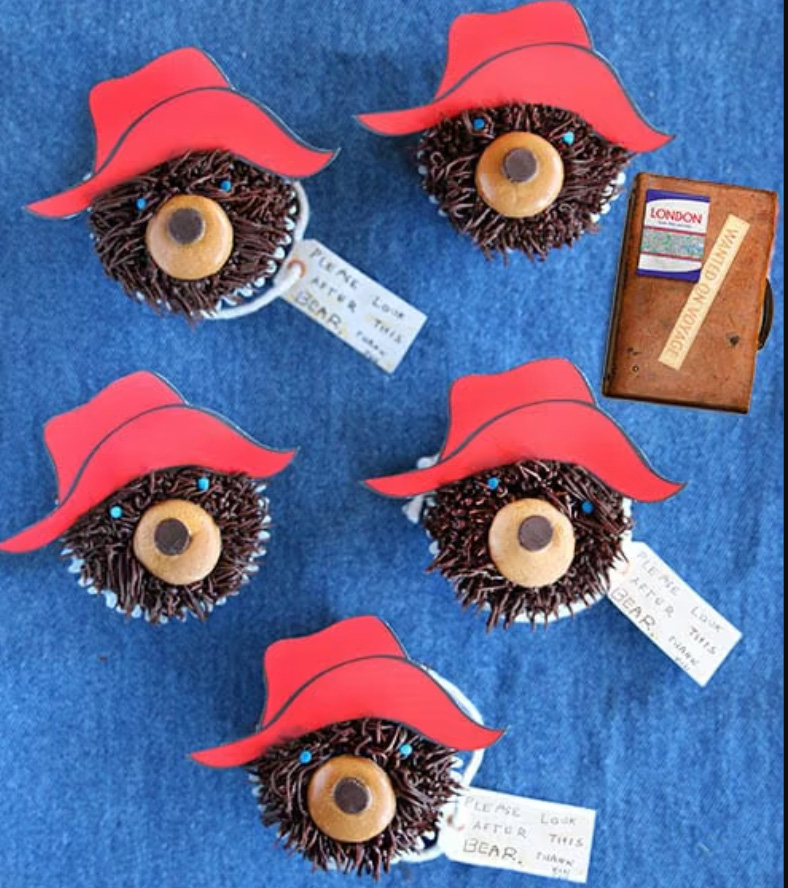 Paddington Bear Doughnuts and Chocolate Milk
Okay, so we are loving Living Locuto's incredible Paddington ideas. Here's another for doughnuts and chocolate milk… and yes, the doughnut part really does look like Paddington Bear – too cute!
Here's the recipe from Living Locurto!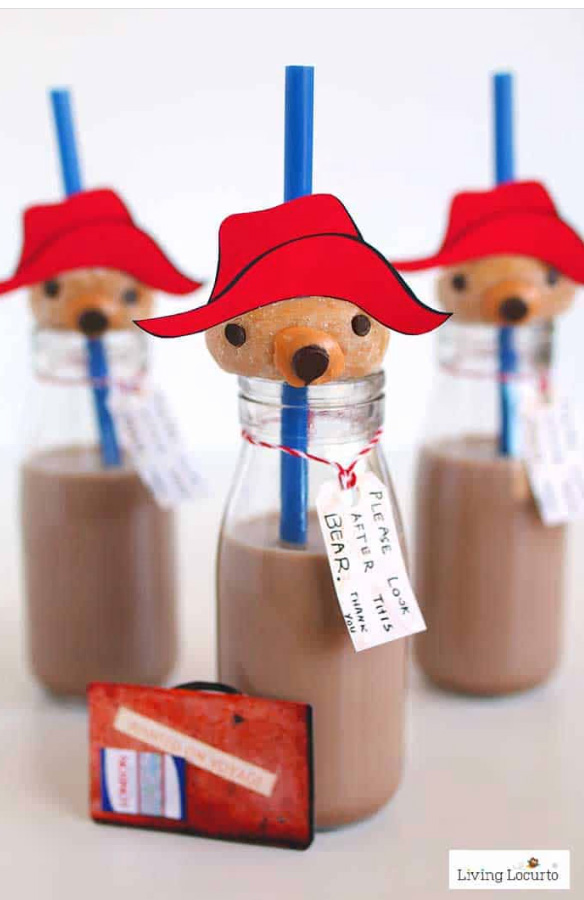 Image Credit: Living Locurto
To continue the fun with Rainbow Designs and Paddington Bear, head back to the takeover hub page by clicking here.