The Cats vs Pickles toy collection has arrived! Colourful, adorable and seriously fun, this new craze is packed with purr-sonality!
You can find out more about this awesome collection of toys in our product guide, but before you click away here's another reason why Cats vs Pickles is pegged to be the next big toy craze!
At first sight, the Cats vs Pickles Collectable Plushies are whacky, whimsical and seriously cute! But sat behind a computer screen, what you don't get a sense of is how awesome they feel! Fitting comfortably in one hand, these adorable bean-filled characters are irresistibly soft and squidgy!
Now, we know that we're not alone in our love of soft things! There's something about velvety smooth, squishy textures that is oh so appealing! In fact, ever since we received a box of Cats vs Pickles Collectable Plushies, we've been stroking them, squeezing them and struggling to put them down! And we're not alone! Check out people's reactions to these toys on social media – kids and adults are LOVING their fidget toy appeal.
And given what we already know about fidget toys it's no real surprise that parents have been promoting the stress-busting powers of these loveable Plushie pals in their product reviews. With many parents home-schooling, this has been a welcome means of getting kids to focus on their studies, as well as helping to soothe any anxieties that they may have.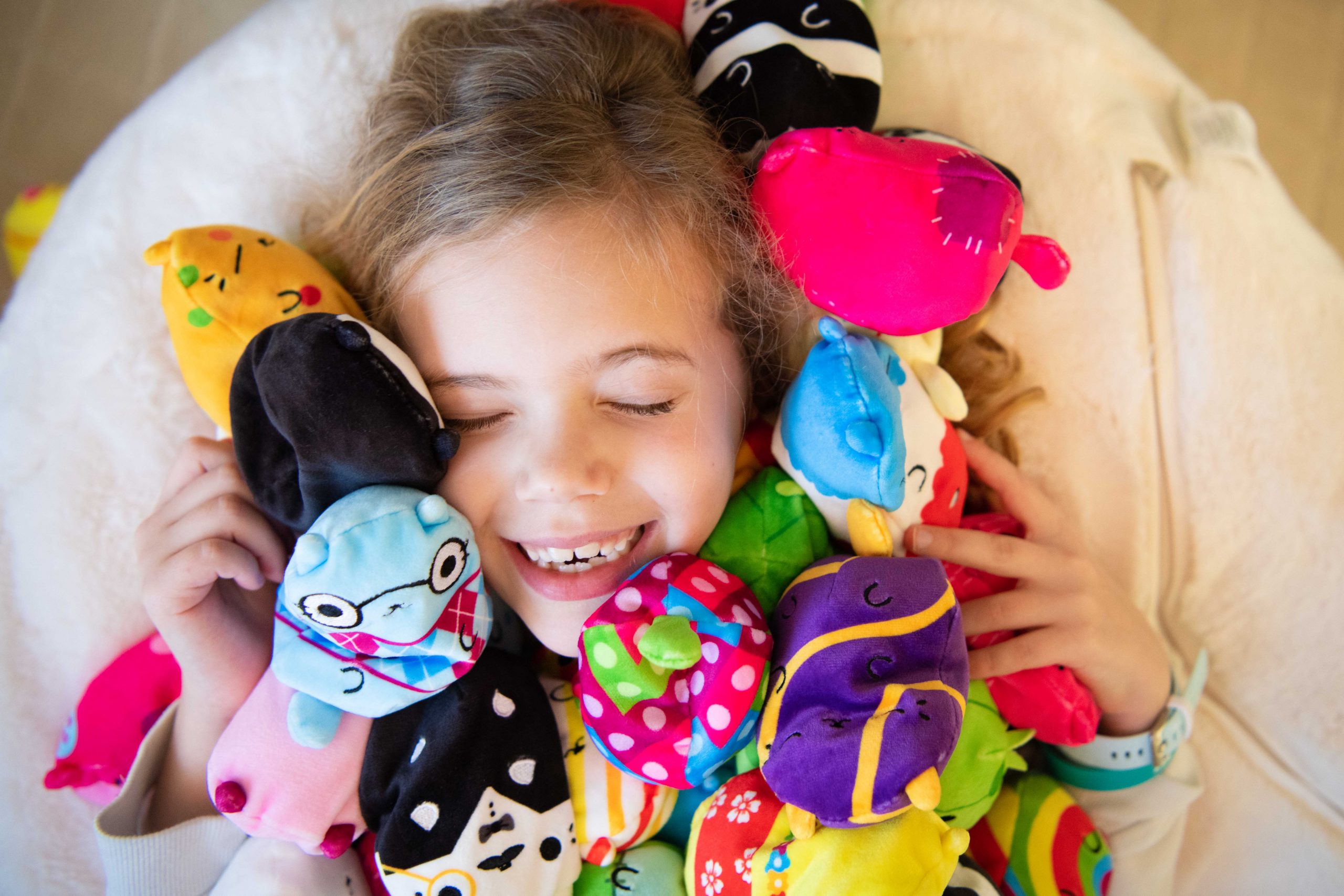 The power of fidget toys…
To understand why fidget toys like the Cats vs Pickles Plushies are able to help relieve stress and anxiety, as well as boost attention level, it's good to have an understanding of why people fidget. Fidgeting is thought by some to be a self-regulation mechanism, which helps increase or lower our attentions levels, by proving physiological stimulation to allow our minds to better focus. For children, there's also a belief that fidgeting occurs when they're not receiving enough sensory input from their environment, which leads them to seek out things to touch and feel.
This certainly seems to fit with the Cats vs Pickles Collectable Plushies collection. These irresistibly soft and squidgy characters provide sensory stimulation that invites both young and old to play with and squeeze them, with calming and stress-relieving effects!
So there we have it… not just adorable and satisfyingly silly, the Cats vs Pickles Collectable Plushie toys also have some brilliant stress-relieving capabilities!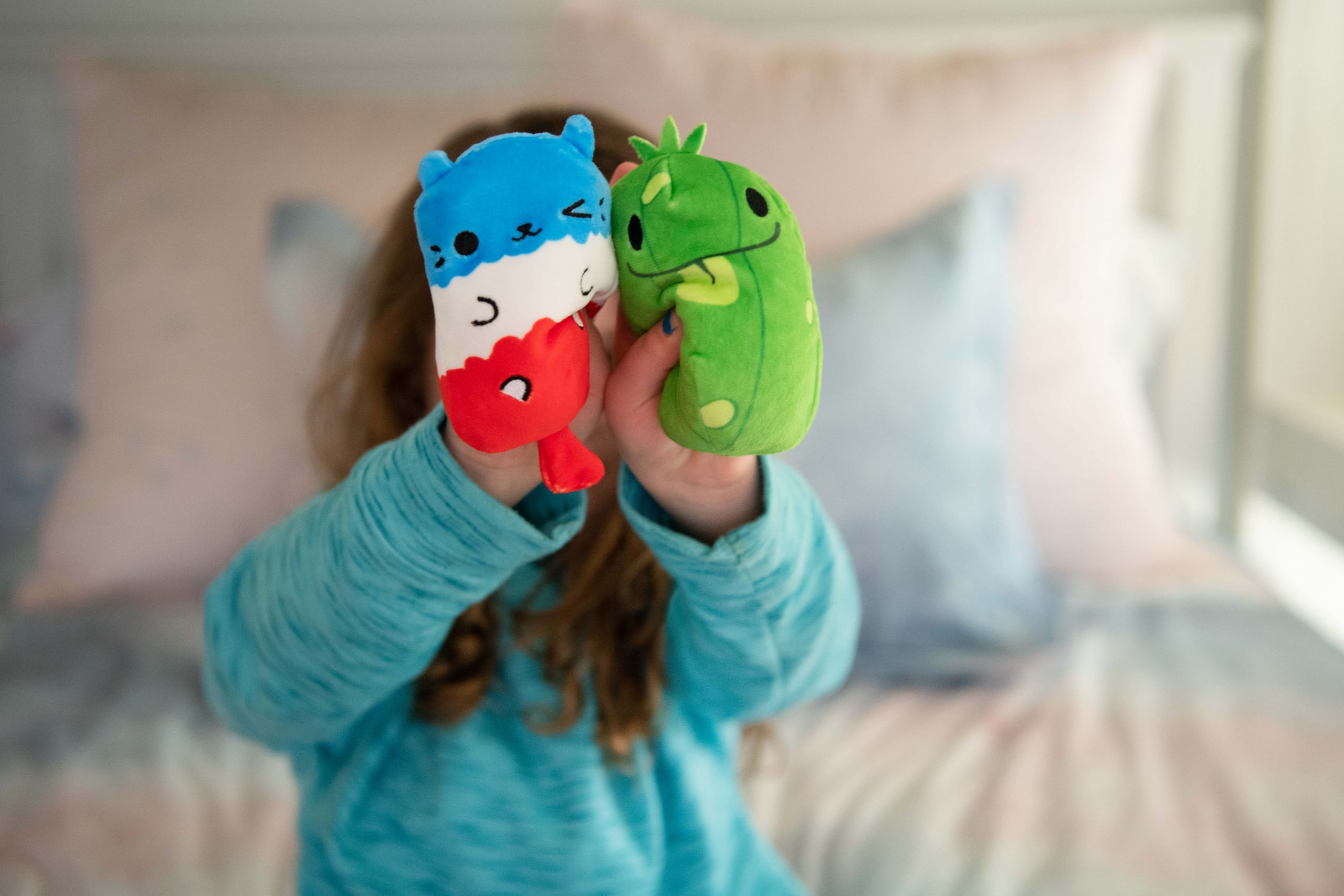 To find out more about the range, head back to the main takeover hub, where you can also enter our competition for your chance to win a brilliant Cats vs Pickles bundle!
Or if you're looking to get your hands on some of these seriously squidgy, irresistibly soft collectable toys, you can shop the range at Smyths Toys Superstores.