This week, we're joined by Trends UK who has taken over ahead of the Easter hols for two whole weeks of creative fun with Little Brian Paint Sticks!
Little Brian Paint Sticks are the must-have arts and crafts resource for any artistic family, which offers kids of all abilities a fun way to get their creative on, in a mess-free way that parents will LOVE! You can read more about the Paint Sticks collection on the main takeover page. But now, take a moment out of your day to consider the benefits of creative play!
Children love spending time participating in arts and crafts activities – and love making something to give to someone special. In many ways, there's a relaxing mindfulness to creative activities. Painting provides detoxing downtime away from concentrating on a screen and channels their imagination into creating something personal and heartfelt. It's an outlet for self-expression helping to boost confidence, reduce stress and anxiety, and make them feel more relaxed and resilient.
And while arts and crafts activities have always been a great way to while away a few happy hours, unfamiliar times like these are often a good time to remember just how beneficial creative expression can be!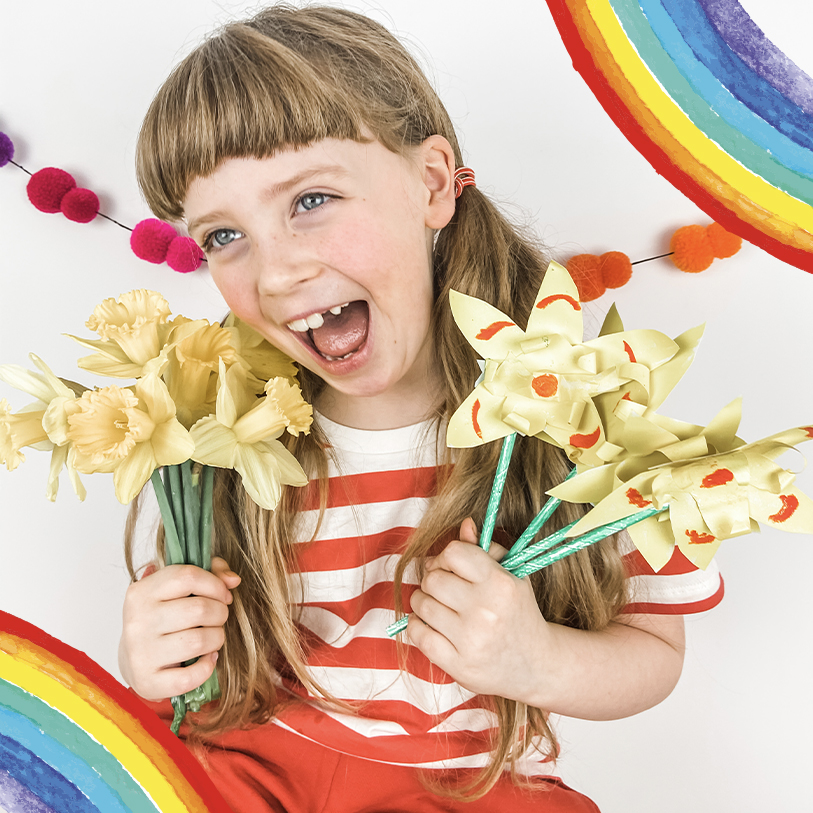 Just think how much our routines have been upturned in the past year… A lot of parents have found themselves supporting with home-schooling efforts, while often juggling their own work priorities. And children have been missing out on a few everyday comforts, too: seeing family members (who aren't a part of their household), spending time with friends, plus many have missed months of classroom-based lessons. With so much about our lives looking a little strange right now, it's more important than ever before to take some time out for yourselves!
So families, set some time aside this spring to get creative and add a bit of colour to your world! Who knows, you might discover that you have a little Picasso or Jackson Pollock in your midst! But at the very least, your family will be able to kick back and relax, as the kids enjoy some artistic fun, creating doing something nice that other people will love – the perfect alternative for screen time! Wouldn't you agree?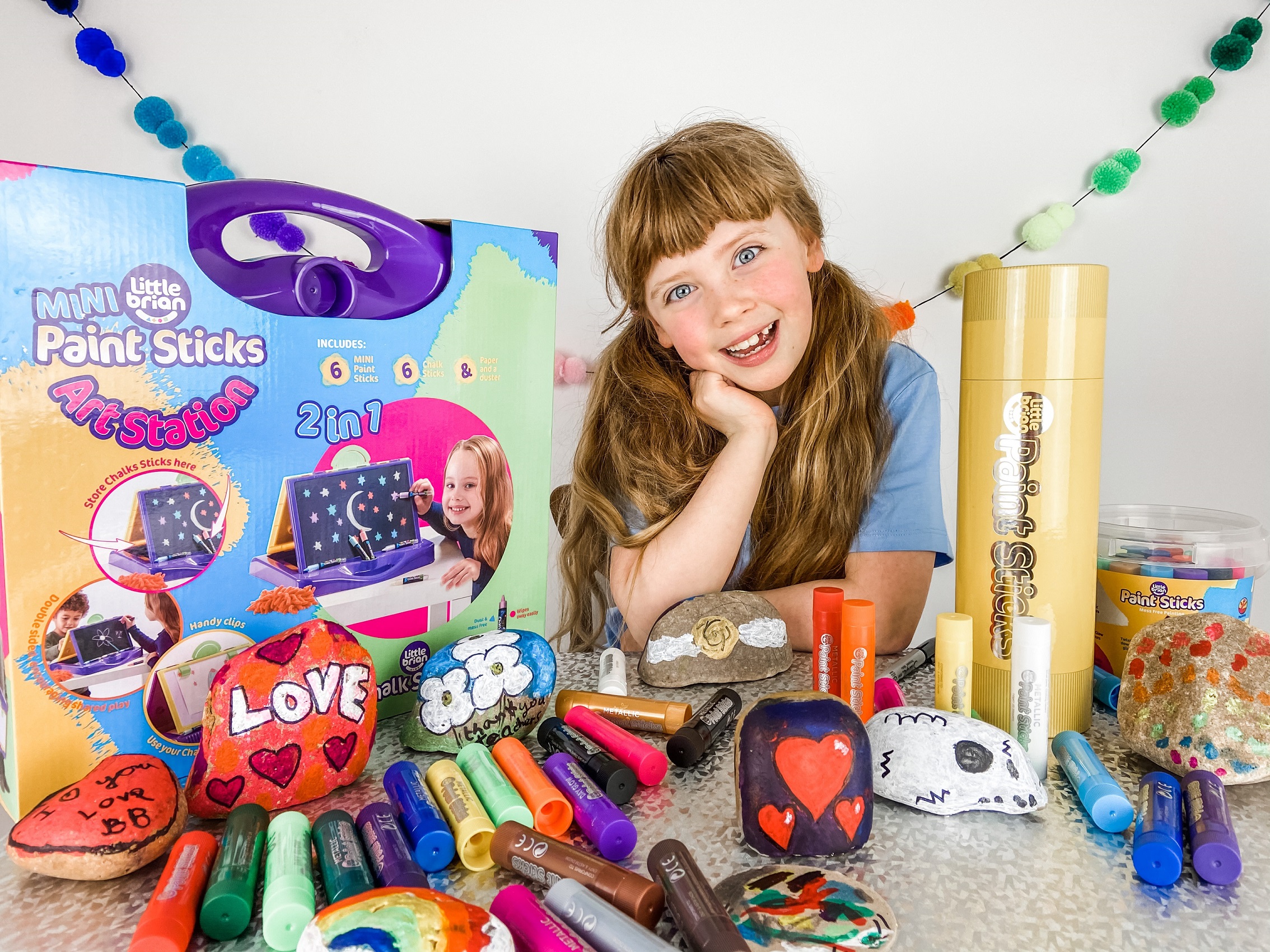 For a bit of inspiration, we suggest you start with the Little Brian Paint Sticks main takeover page. We LOVE the free downloadable activity sheets that Little Brian has created – especially the card activity to encourage children to thank their parents and teachers for their recent home-schooling efforts during lockdown.
Also, why not make a card or painting for Mum ready for Mother's Day (14th March)? What about posting something to the grandmother that the child hasn't seen during lockdown?
While you're on the main hub page, be sure to also enter the competitions for your chance to win some awesome Paint Sticks prizes!
Image Credit: Big thanks to Bella at Dear Mummy Blogs for these adorable pictures. Check out her fabulous Little Brian Paint Sticks creations HERE.