Let's hear those sleigh bells ring a ling … Christmas is almost upon us, and with it comes lots of fun times spent with our nearest and dearest. So, to get us ready for plenty of hosting over the holidays, we've been busy testing out treats to spoil the family, and wetting our whistle on the most seasonal drinks to celebrate the most wonderful time of the year. If you're looking for the best beverages to offer up to your guests this year, look no further. Here's this year's top tipples for Christmas!
Paul Langier Champagne Brut NV – If ever there is a time to drink Champagne it's the month of December! From Christmas to New Year's Eve, there is always a special occasion to celebrate. And, having been blessed with the opportunity to sample a few of the finest Champagnes on offer, we've arrived at our favourite – Paul Langier Champagne Brue NV. It's not going to break the bank and it tastes amazing! An elegant, dry Champagne with citrus and apple flavours and hints of brioche.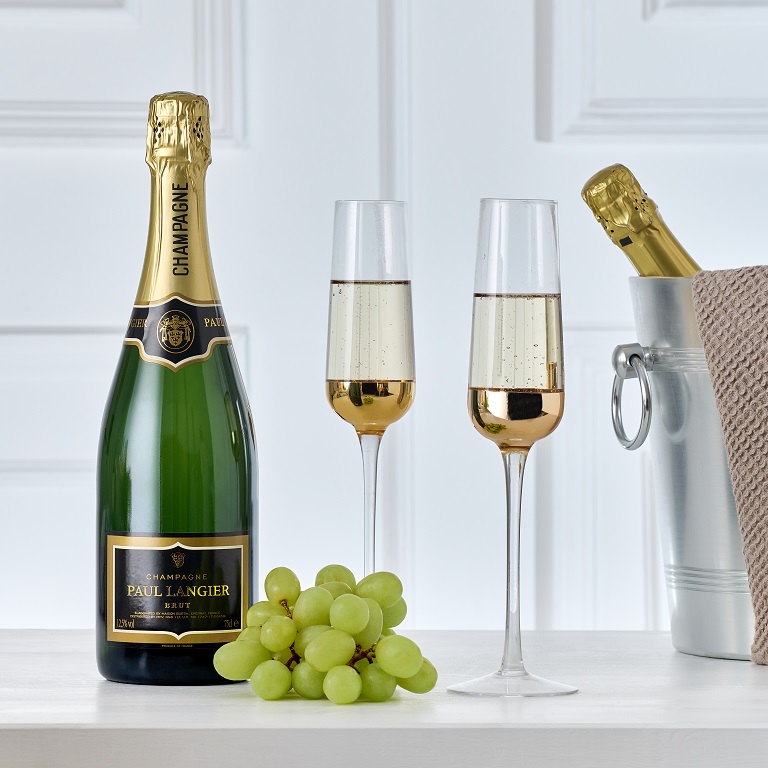 Les Quarterons, Crémant de Loire Brut NV – For a sparkling alternative to Champagne, there's this fabulous Crémant! The organic Chenin Blanc grapes from the Loire give this tipple notes of lemon, apple, honeysuckle and brioche.  On the palate the racy acidity of the Chenin Blanc leaves a crisp and clean impression.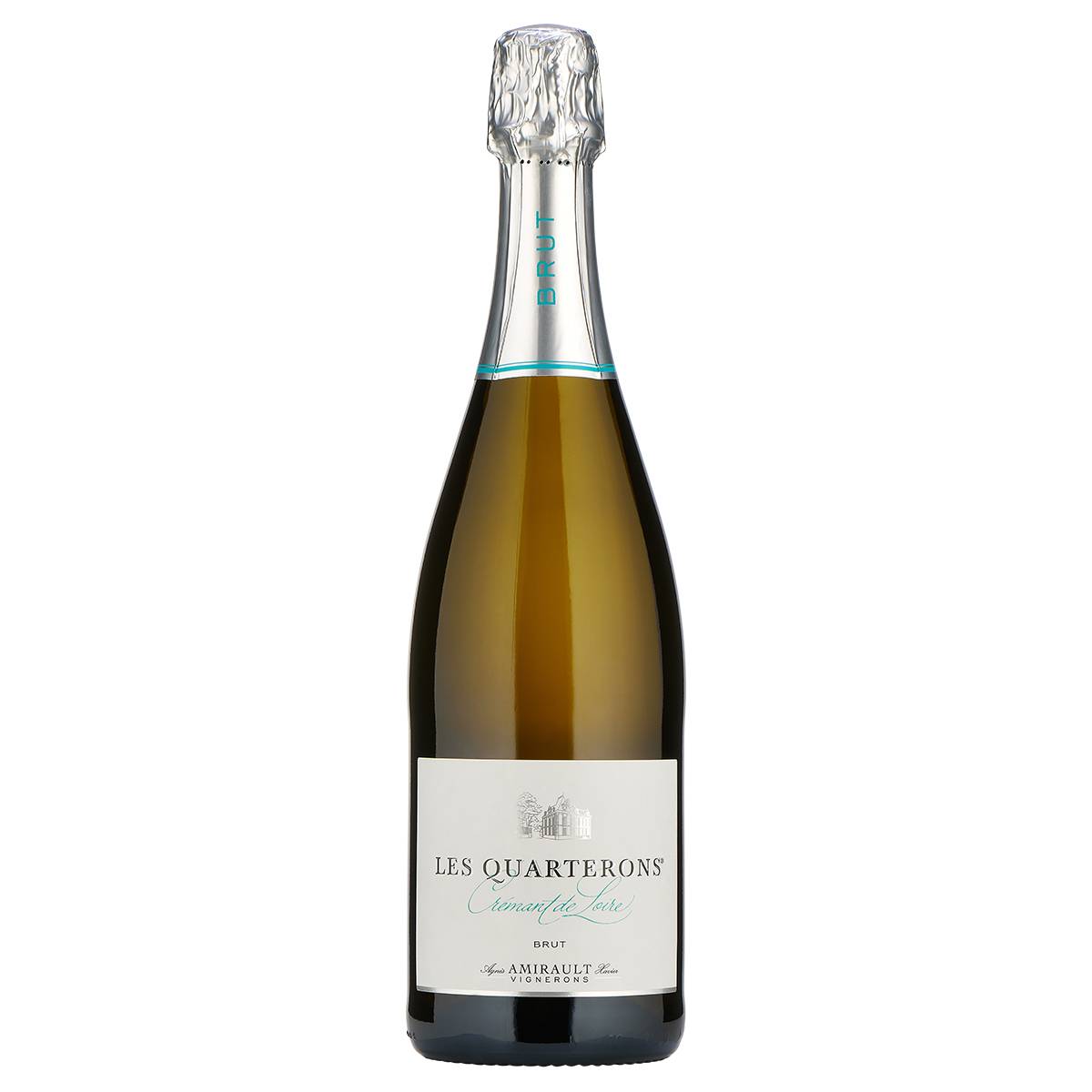 Vilarnau Brut – For a sparkling hat-trick, here's our best cava recommendation! Fresh and fruity, the Vilarnau Brut Reserva has toasty and honeyed aromas. It is perfect as an aperitif or paired throughout a meal. Know someone who loves a bit of bubbly? Vilarnau Brut is available to a gift pack, which comes with a bottle and two glasses – cheers!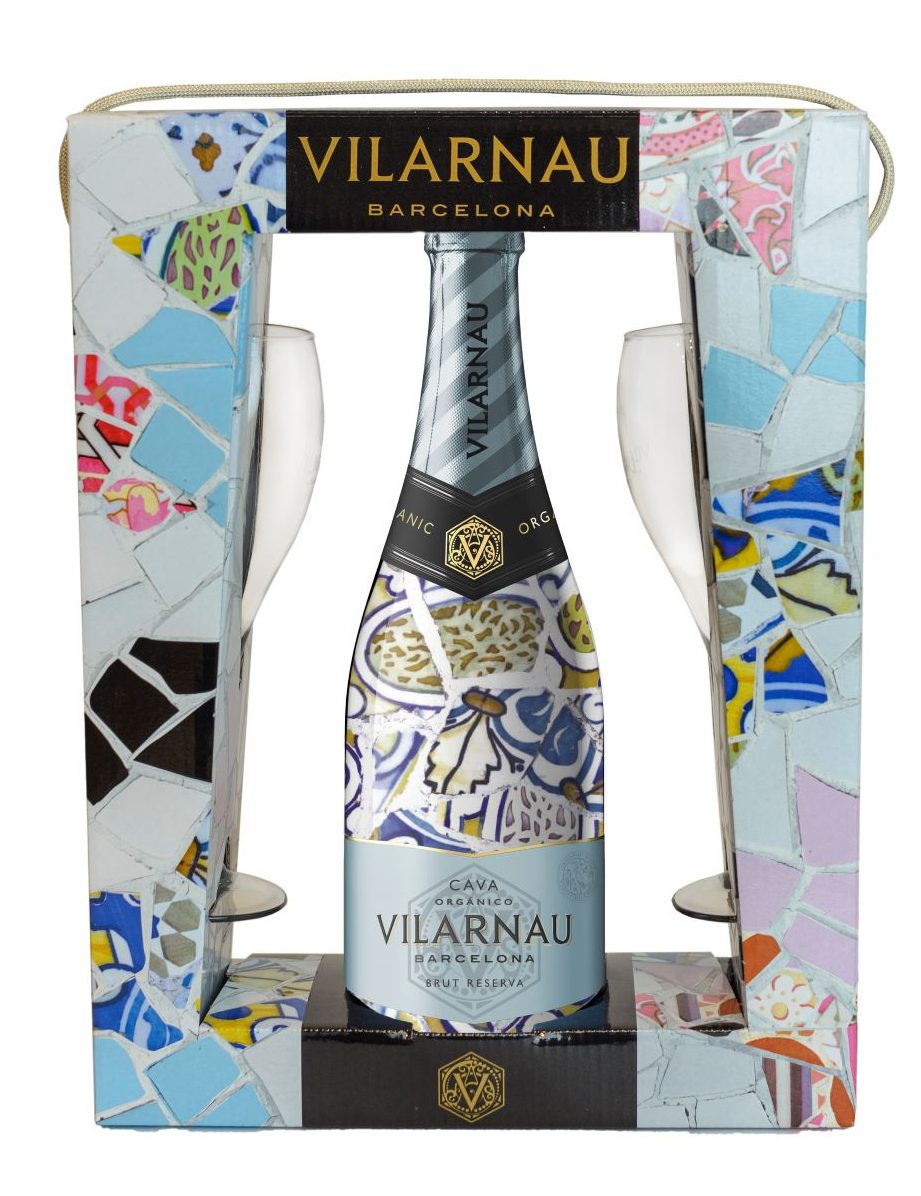 PepperBox Shiraz – Prefer red wine, Pepperbox Shiraz is a great option for this time of year! The perfect accompaniment to festive food, this spicy wine has delicious fruity flavours of blackcurrant and cherry.

Burleighs Limited Edition Mulled Christmas Gin – Love Christmas? Love gin? Then you'll love this Mulled Christmas Gin from Burleighs. Soaked in red wine prior to distillation and distilled with nutmeg, cloves and citrus, Burleighs have truly bottled the taste of Christmas! Fruity and warming and the same time, and absolutely delicious served with fresh orange, cinnamon stick and tonic!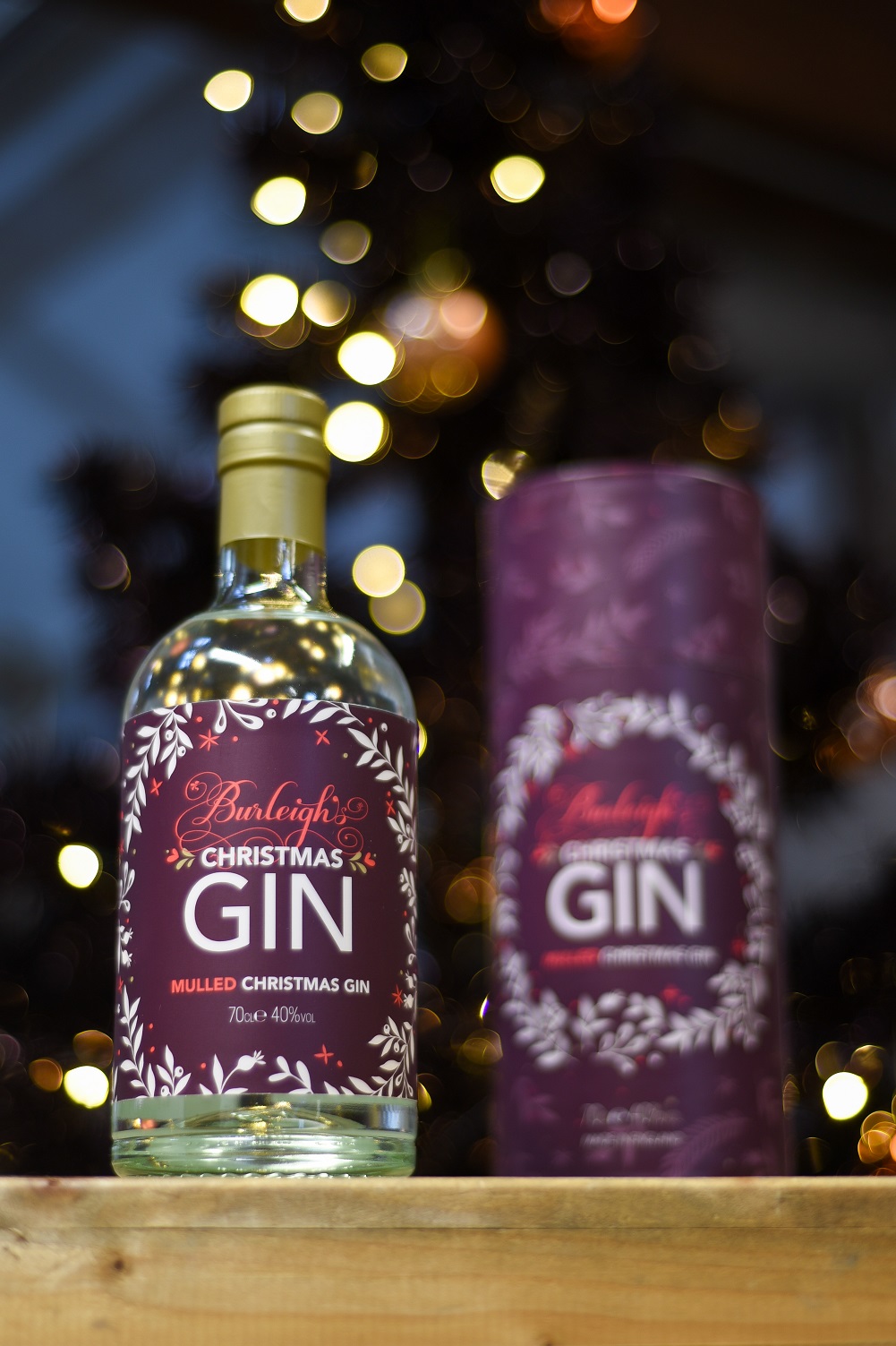 Maison SASSY Mulled Cider (as pictured in the feature image above) – From one mulled delight to another! Maison SASSY's refreshing and intensely fruity ciders are made from 100% pure fruit juice (One of our five-a-day? We can but hope!). And, if that wasn't reason enough to stack the shelves high with a few bottles of this lip-smackingly good cider, then this delicious mulled cider recipe from Maison SASSY surely is… Designed to be served in teacup, it's made using 10ml Calvados, 20ml St-Germain Elderflower Liqueur, 20ml cloudy apple juice, 80ml SASSY Cidre Rose. Garish with cinnamon star anise, cloves and lemon wheel, et voila! Christmas in a cup!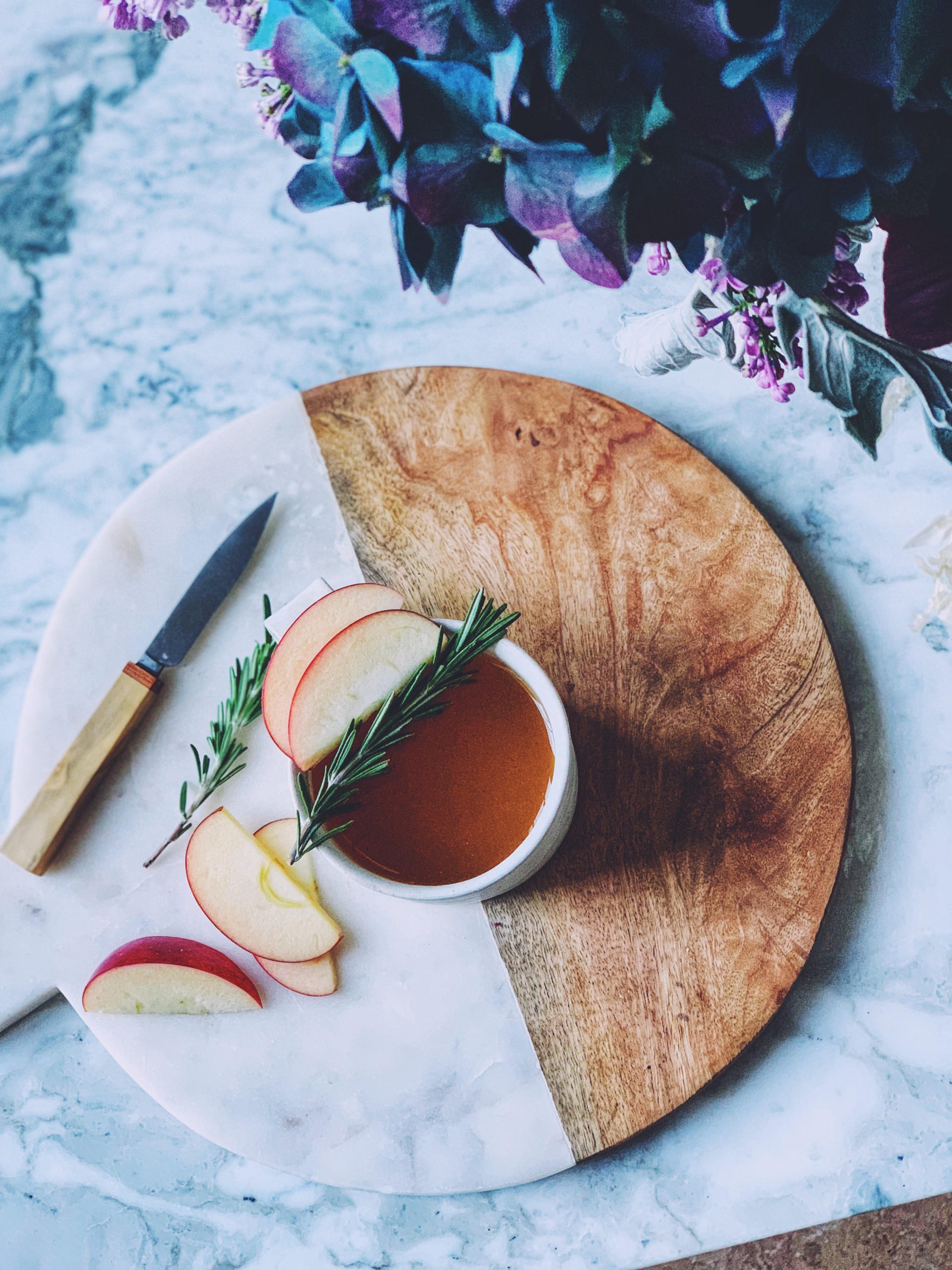 Hitzkopf Mulled Cider and Mulled Wine – There's never such a thing as too much mulled wine or cider at this time of year. And there's good reason why Hitzkopf is one of the biggest authentic Bavarian mulled wine/cider suppliers… After polishing off several bottles of Toffee Apple Cider Baked Apple Cider and Winter Secco Cider, and topping that off with Classic Glühwein (it's a tough job!) UKMUMS.TV team concluded that Hitzkopf was a must-have in any drinks cabinet, this winter!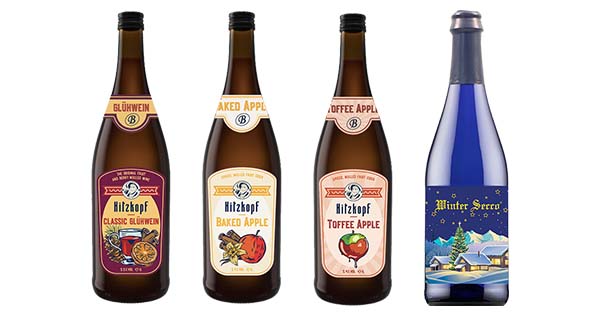 Moore House Cocktail Company Cocktails – These premium, ready-to-drink cocktails are the ultimate luxury this Christmas! Short of getting a bartender to visit your home this Christmas, these scrumptious bottled cocktails are the next best thing. A favourite among the UKMUMS.TV team is the Espresso Martini!
Two Birds' Cocktail Pouches – Expand upon your ready-mixed craft cocktail selection with these premium pouches from Two Birds'. A taste of summer in the dead of winter, these ready-made serves are guaranteed to impress guests as the ultimate Christmas party pour. Home to inquisitive spirit and innovative flavour exploration, with quality ingredients and creative craftmanship; Two Birds have hatched the new pouches with eight im-peck-able recipes options.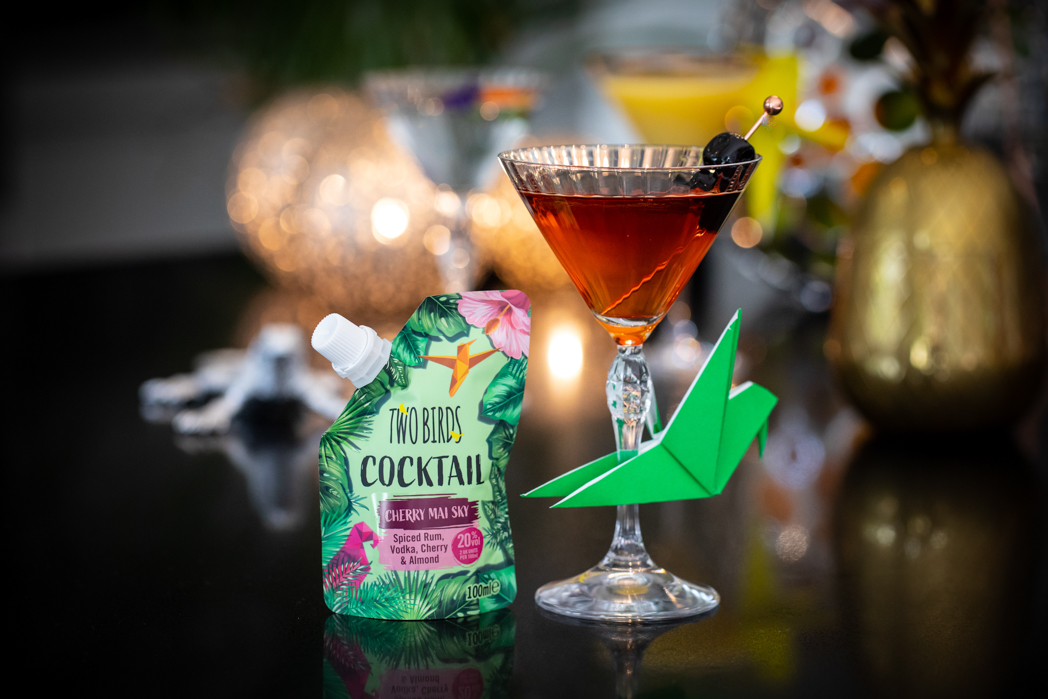 Drambuie – This sweet honeyed liqueur is made with a blend of Scotch whisky, spices, herbs and heather honey is an icon of cosy Christmas celebrations. Super versatile Drambuie can be used in many cocktails including a Rusty Nail and an Espresso Martini. For lots of ideas, check out the Drambuie website.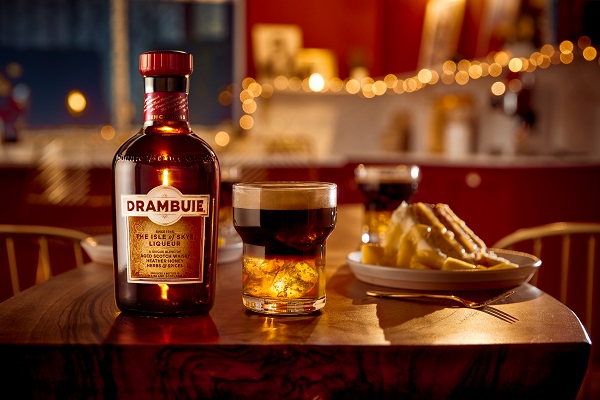 CUCIELO Vermouth – Another staple in the Christmas drinks cabinet, thanks to the fun, festive cocktails that can be made with this Italian, aromatized fortified wine. Pick from CUCIELO Rosso or CUCIOLO Bianco – or both! For lots of cocktail inspiration, click here.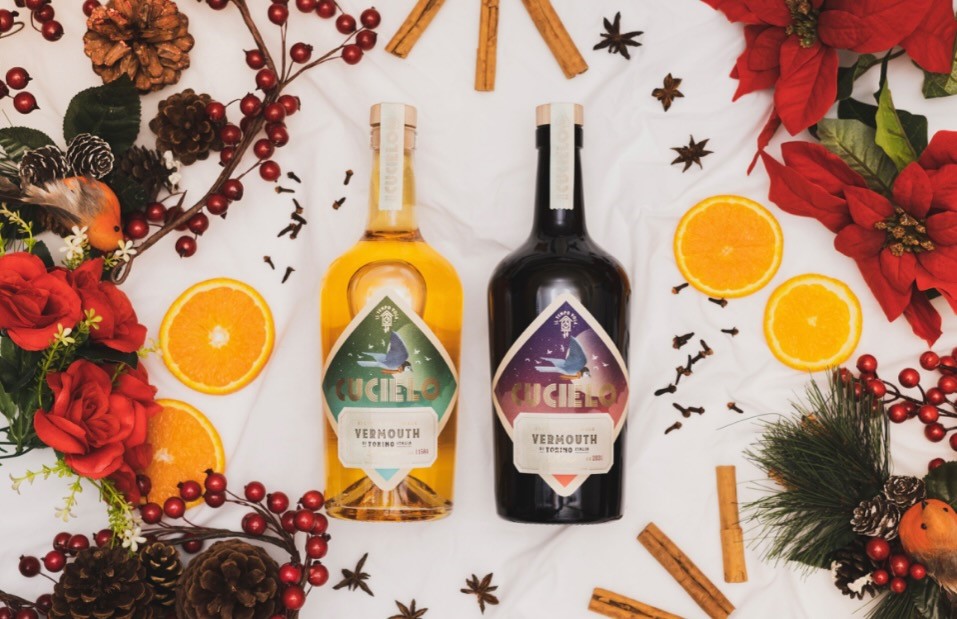 Old J Dark – Prefer a rum base to your cocktails? Old J Spiced Rum has you covered! Old J Dark, in particular, is perfect for a Christmas tipple. It's a 40% spiced rum, aged in oak barrels and made from Caribbean rum then infused with a blend of herbs and spices. The flavours of our signature spices, salted caramel and a hint of vanilla make this dark, moody rum a must-try. The UKMUMS.TV can definitely recommend the 'A Dark Winter' cocktail, which is made by combining 50ml Old J Dark, 12.5ml cinnamon syrup, 12.5ml caramel syrup, 4 lime wedges and cloudy apple juice.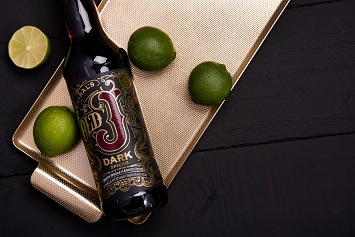 Caorunn Raspberry Gin – One for the gin drinkers, this classic, raspberry Scottish gin is expertly infused with five locally foraged gin botanicals. Artisanal and small batch, this gin mixes the rugged charm of Speyside with the urban sophistication of modern Scotland. It's ideal served with tonic water, lemonade (don't judge us until you try it!), or as part of a festive cocktail!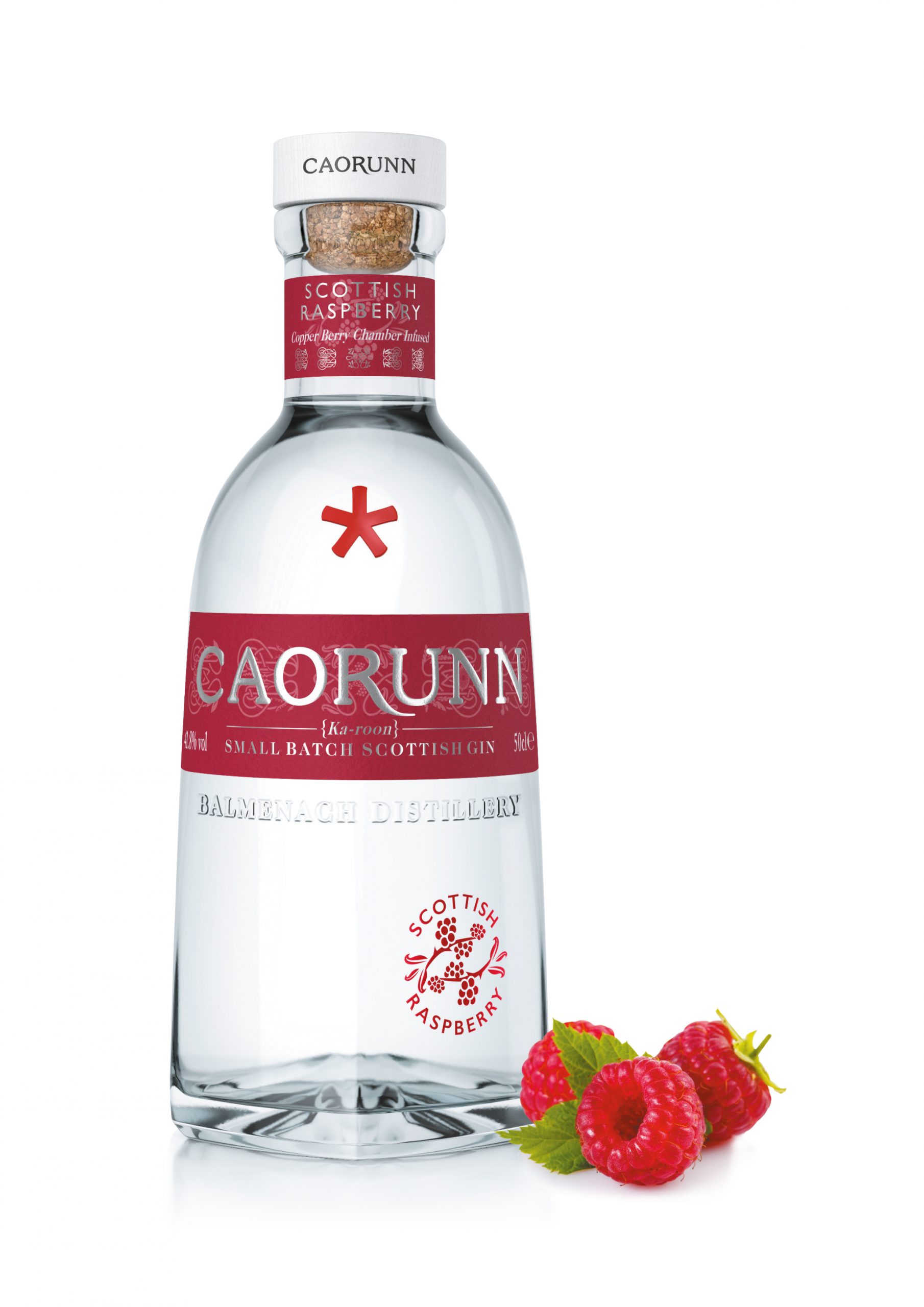 The Alchemist's Cocktail Book: Master the Dark Arts of Mixology – A must have ahead of the holidays, and the ideal gift for cocktail lovers, The Alchemist's new cocktail book includes 100 original cocktail recipes. The recipes include a blend of classic, unique, and show-stopping mixtures divided into chapters such as Chemistry and Theatre, Twisted Classics and Low & No Alcohol. Create incredible cocktails and recreate The Alchemist's unique flair and theatre at home!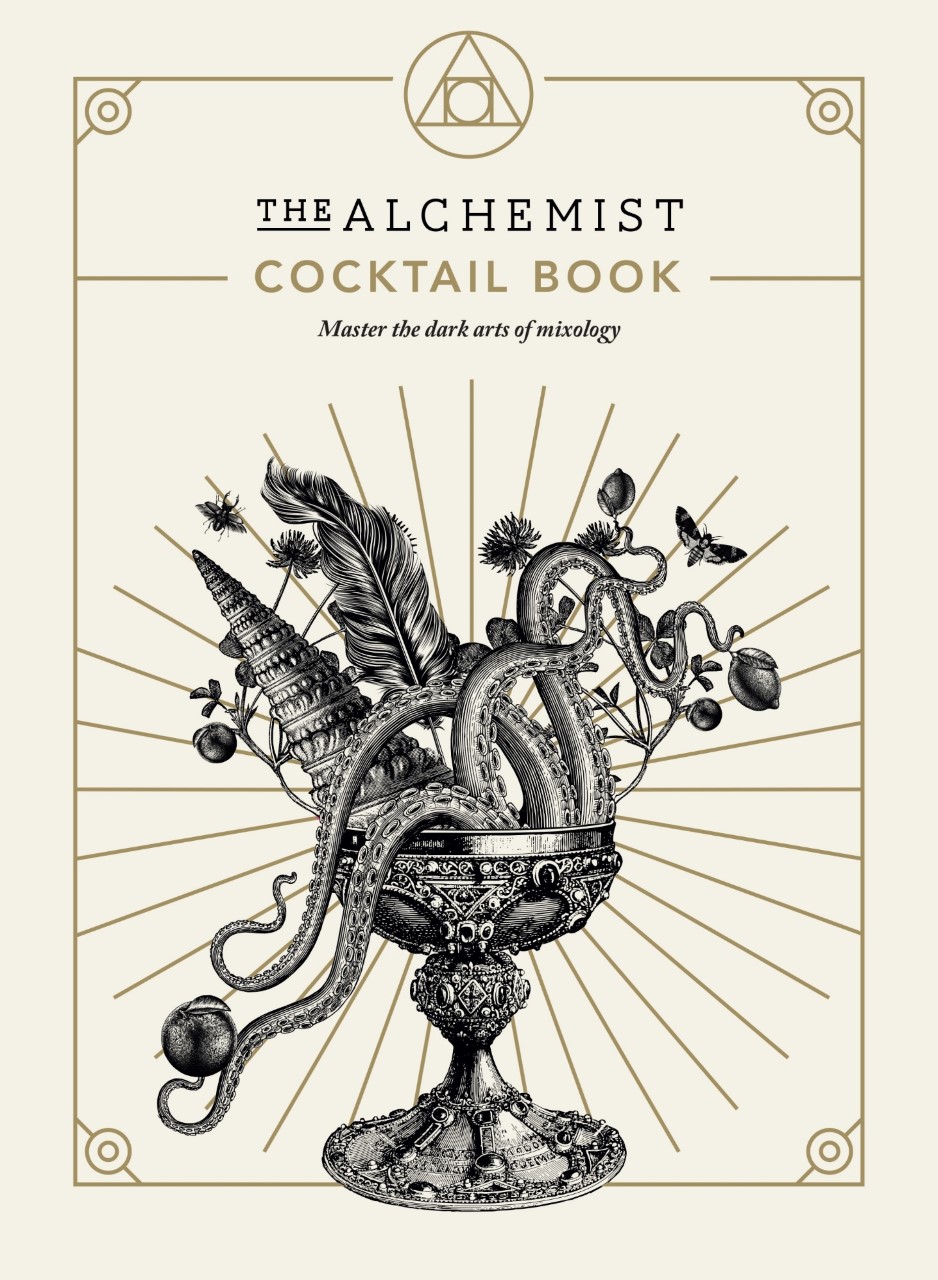 Non-alcoholic cocktail range from Savyll Beverage Co – If you're steering clear of alcohol this year, or you simply like to mix things up, these non-alcoholic cocktails make for a great choice! Sip back in style… this fabulous range includes Bellini, G&T, Mojito, Spiced Rum & Cola, Paloma Tequila, Old Cuban and Whiskey Sour.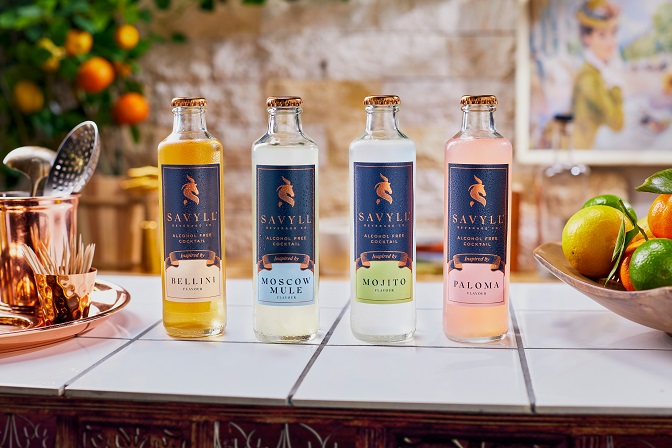 Mocktails – Broaden your mocktail selection with these uniquely crafted, vegan, award-winning alcohol-free, ready-to-drink cocktails. There is a choice of four flavours to pick from: Cosmo, Margarita, Moscow Mule and Sangria.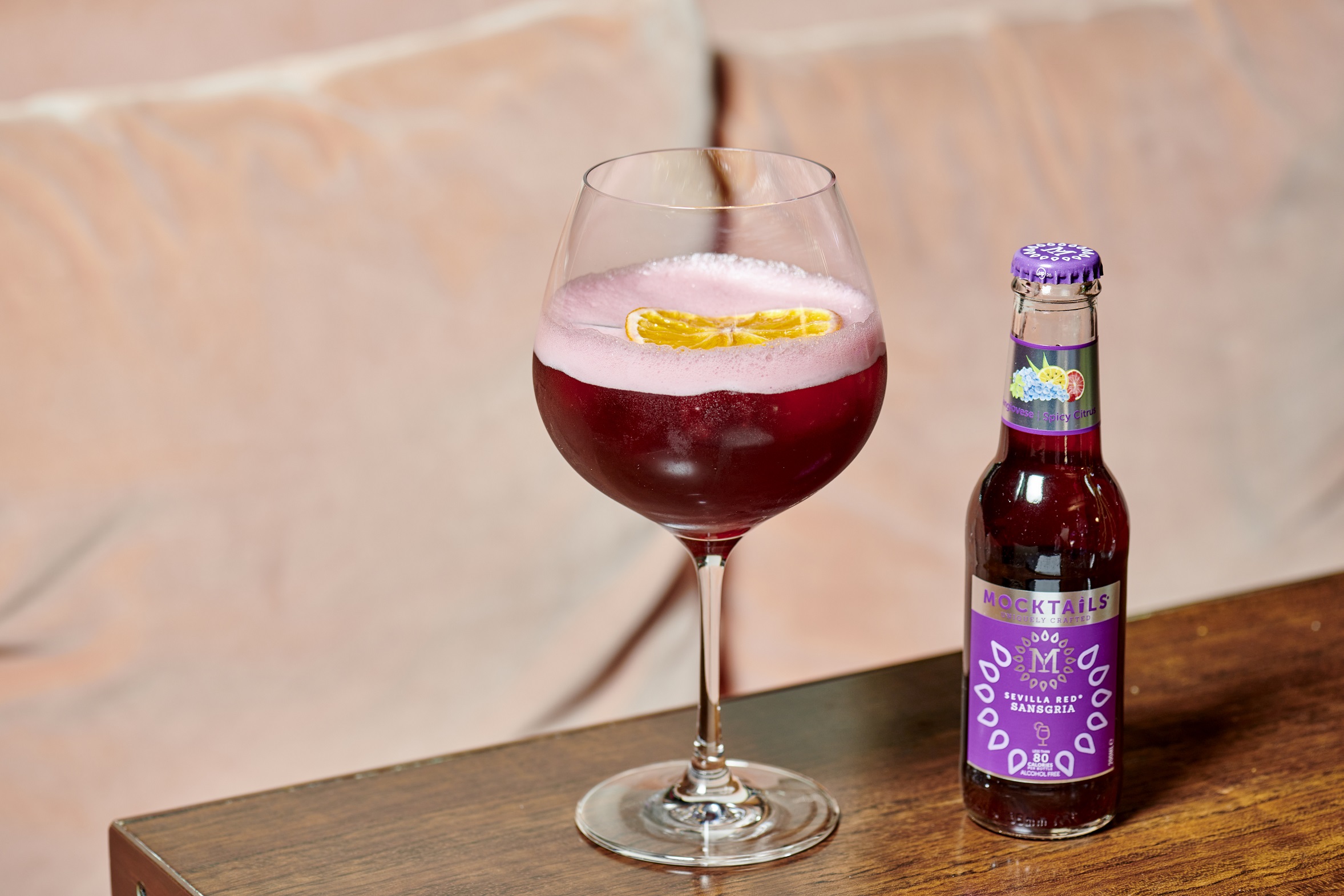 Whittard's Christmas Mulled Wine Infusion – This delightful medley of fruit and festive spices, blending blackberry leaves for sweetness, apple for bite and essence of cloves is the perfect accompaniment to any cold winter evening! This non-alcoholic alternative to mulled wine is sure to get you feeling festive!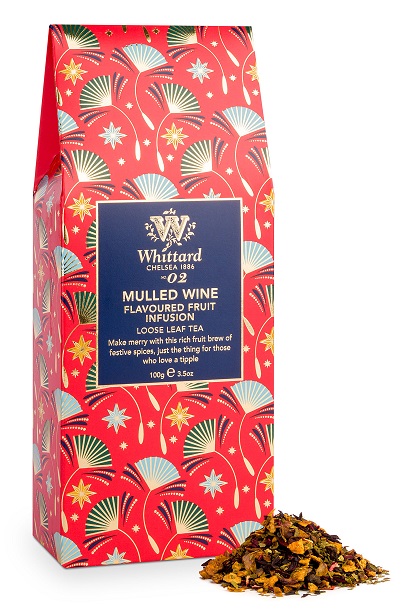 Bottlegreen Winter Spiced Berry Cordial – Another delicious non-alcoholic beverage comes in the form of this winter-special from Bottlegreen. This product is Bottlegreen's own take on a classic mulled wine recipe. A deliciously warming blend of blackcurrants and aronia berries carefully blended with aromatic spices to create a rich and indulgent treat. Serve mixed with hot water for a non-alcoholic mulled wine or splash into your cocktails for a festive twist.