It's Dino Ranch takeover week on UKMums.TV, and we've been going dino-tastic on-site!
So far, as part of the activity, we've been telling you all about Dino Ranch – the brilliant, fun-filled, dino-driven series for preschoolers, which is set in a fantastical "pre-westoric" world, where dinosaurs still roam.
The thrill-a-minute series is packed with endless fun and highlights the value of hard work, teamwork and commitment as the stories tackle the challenges of ranch life. As well as providing an irresistible blend of dinosaurs and ranchers (aka cowboys!) the series has four key themes at its core: "nurturing and friendship", "teamwork and personal growth", "family and community" and "outdoor fun".
So, as part of the takeover, we wanted to hone in on one of the key themes – outdoor fun – to explore not only how beneficial it can be to spend time out of doors as a family, but also share some fun ideas to get kids excited about going outside!
Reasons why it's great to get outdoors as a family
Being outdoors has been shown to help relieve stress.
The great outdoors offers the perfect environment to be physically active, which can help to maintain a healthy weight, improve mental health and wellbeing, whilst also helping to prevent and manage a whole host of health conditions!
It can help all members of the families to relax and unwind
Research has shown that connecting with nature can help boost self-esteem and self-confidence.
It helps the whole family to unplug, enjoying time together without technology
Reducing the distractions of modern life has been shown to help children increase their attention span.
Ideas to tempt kids outdoors
With the warmer weather now on its way, it's a great time to be encouraging kids to step outdoors for some fresh air fun with the family. But what to do… here are some exciting ideas to get everyone outside and spending time together.
Make a day of it
There are so many fun, family-friendly activities to enjoy. Pack a picnic and go on a walk, visit a nature reserve, go paddling or camp under the stars to enjoy a bit of stargazing! The options are endless!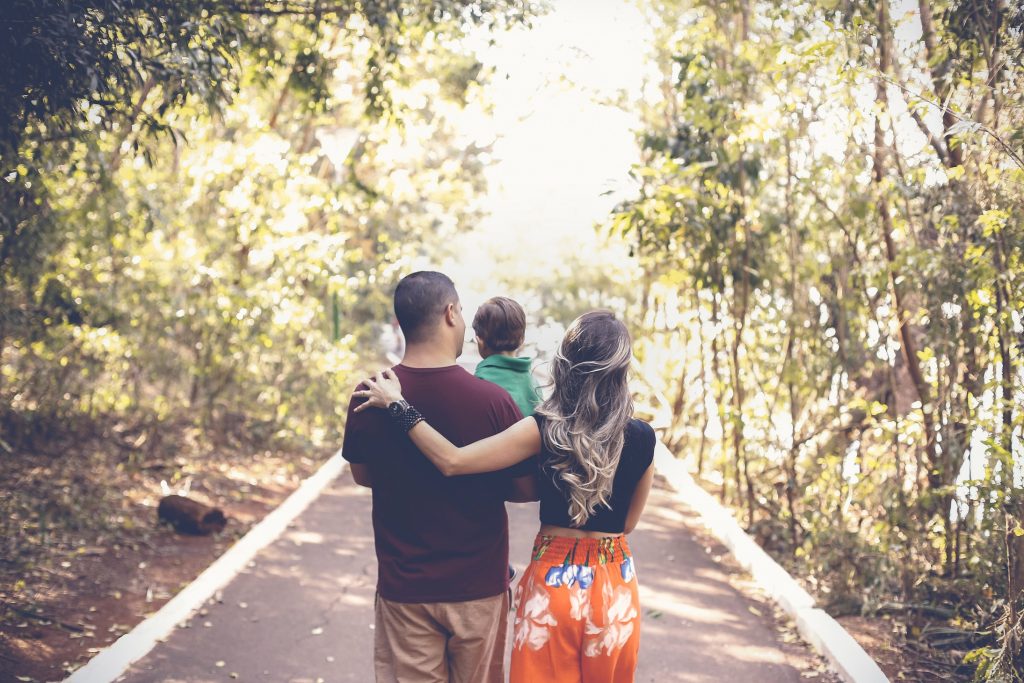 Go on a Jurassic Scavenger Hunt with the Natural History Museum
Scavenger hunts are a huge amount of fun for young children! And luckily there are heaps of exciting scavenger hunts to be found and downloaded online. One of our favourites, which is ideal for any little dino fan, is the Natural History Museum's Jurassic Scavenger Hunt, which can be downloaded HERE.
Get ready to imagine yourselves back in the time of the dinosaurs… what will you see? The Natural History Museum (NHM) has created a scavenger hunt that will help bring that time to life! So, step back to the Jurassic Period (201-145 million years ago), with the NHM and Dr Paul Kenrick, a museum palaeobotanist, who researches prehistoric plants. As you'll learn, many of the plants and animals that surround us now were missing. But you might be surprised by how much of the wildlife we can see today already existed – not the same species, but close relatives.
So, click the link below to download and print this super-fun scavenger hunt. Then, head outside to your local park/garden to see what you can find!
Click here to download your Jurassic Scavenger Hunt from the Natural History Museum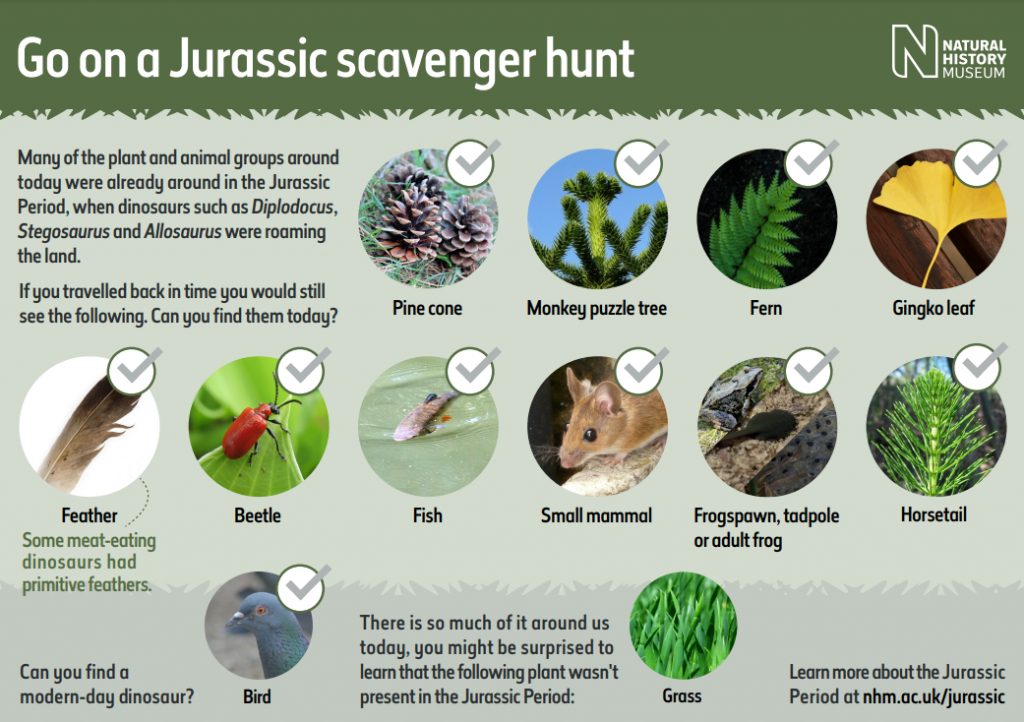 Visit a dinosaur-themed attraction
If you're reading this page, chances are that you've got a little dinosaur fan at home! So, if you're looking for something fun to do outdoors, check out this comprehensive list of "Best Dinosaur Parks In the UK" from Wonder Adventures! From the Lost Kingdom at Paulton's Park to Gulliver's Dinosaur and Farm Park, all the way through to Torquay's Dinosaur World, Dinosaur Kingdom at Landmark and more, there's something for every UK-based family to explore…

You can find out more about Dino Ranch via the takeover hub page. And you can tune into Dino Ranch on Tiny Pop, The Pop Player , Disney+ and YouTube.