Mwahahaha! Spooky season is here folks! From pumpkin based recipes to Halloween crafts, the whole of October has been given over to celebrating the most spooktacular time of year.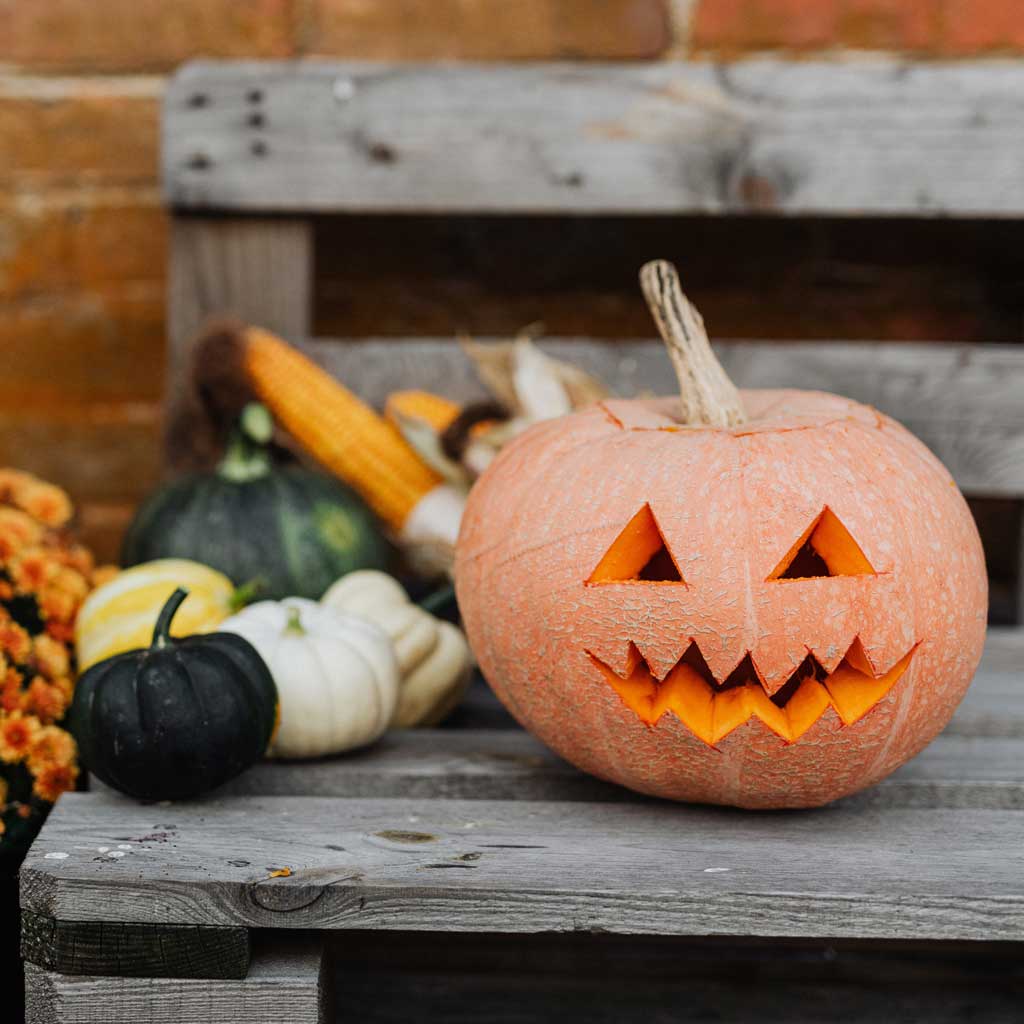 But – Halloween aside – we've gathered together a little selection of some of the other things we've been enjoying and using this month.
From anti wrinkle serums (to keep your skin looking fresh through the autumn), to a clever little koala that helps children to mediate…
Here's what we're loving in October.
We're Watching
With some kids on half term this week and next, we're loving all the cartoons on Boomerang.
But not only that, there are some fantastic free games to keep little ones amused over the break.
We're Reading
October 3rd saw the nation celebrate National Poetry Day.
We interviewed children's author and anthologist, Ella Risbridger. And chatted to her about her latest book 'And Everything Will Be Glad to See You'.
We Also Love…
Pumkins! Perfect for Halloween crafts and seasonal recipes, the humble pumpkin is king of the crop in October.
We created a newborn essentials roundup last month, and one of the items we featured was the iconic Stokke Tripp Trapp.
This much loved piece of kit will take your child from newborn to grown up – and will remain ever stylish!
Check out everything else we're loving this month…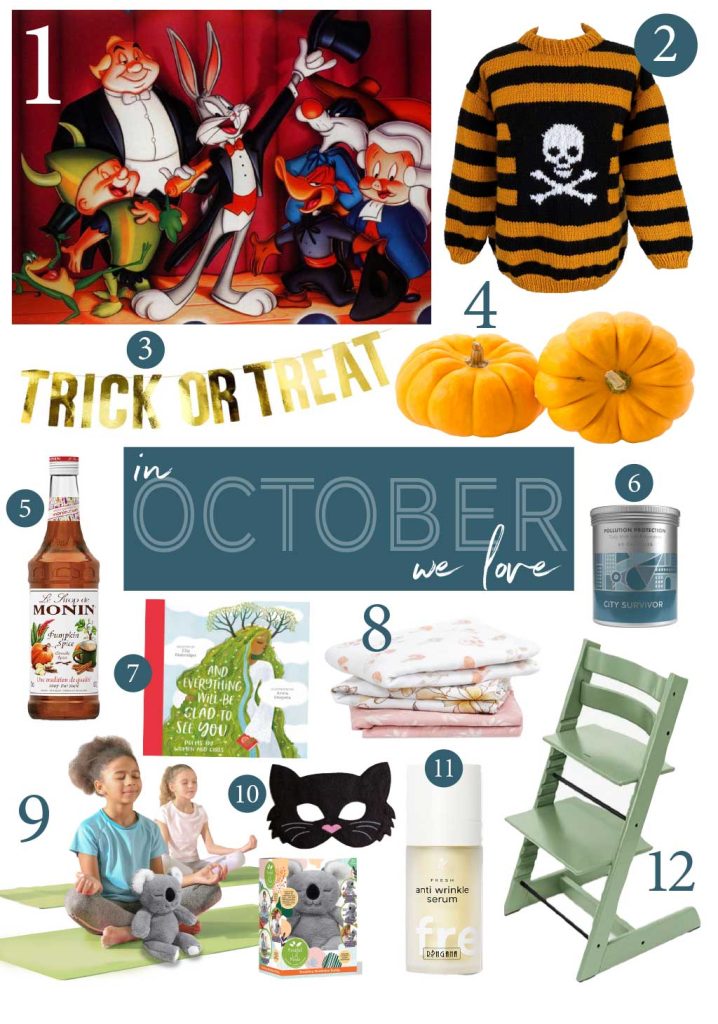 1. We're loving the Looney Tunes games over on Boomerang | 2. Hand-knitted Halloween Jumper – Folksy RRP £68 | 3. Trick or Treat Metallic Gold Letter Banner -Hello Party, RRP £2.99 | 4.
PUMPKINS! Whether you grow your own or buy them from the supermarket, this seasonal fruit comes into its own at this time of year! | 5. Monin Pumpkin Spice Syrup, RRP £18.99 | 6. City Survivor Pollution Protection Capsules, RRP £34.95 | 7. Ella Risbridger 'And Everything Will Be Glad to See You', RRP £16.40 | 8. Aden & Anais Organic Cotton Baby Products, from £21.50 | 9. Mindful Lil Minds Breathing Meditation Buddy, RRP £26.49 | 10. Halloween Cat Mask – Etsy, RRP £12.58 | 11. RINGANA FRESH Anti Wrinkle Serum, RRP € 68.30 | 12. Stokke Tripp Trapp, from £219