We're joined by Flair this week to talk about the awesome new toys from Disney Junior's Doc McStuffins. You can read about some of favourites in the collection, including the adorable Doc McStuffins Wash Your Hands Doll, HERE. But before you re-direct your attention, check out these handy tips to make learning about hygiene fun for little ones!
Having at least a basic understanding of good hygiene practice is important for any child. And, while the science surrounding some of these concepts may be a little tricky for young minds to grasp, there are ways to help your children understand the basics.
Here are some creative ideas to help make teaching kids about germs and basic hygiene practices, including handwashing, a little more entertaining! Big thanks to the team at Flair for these fun ideas!
Germs are glitter!
You might have already come across this activity… it's one of the best-known activities to help teach children about good handwashing practice. Simply add a bit of glitter to a bowl of water and encourage your little ones to play with the glittery water. As the glitter sticks to their hands, ask them to imagine that they're germs! Explain that germs are bad and that we need to wash our hands to stop us from feeling poorly. Get them to wash their hands with just water. When the glitter doesn't come off, tell them that germs stick to our hands like glitter. We must always remember to us soap and scrub, scrub, scrub! To teach this, get them to wash their hands with soap and water. The difference will be super impressive and one that your child will hopefully remember!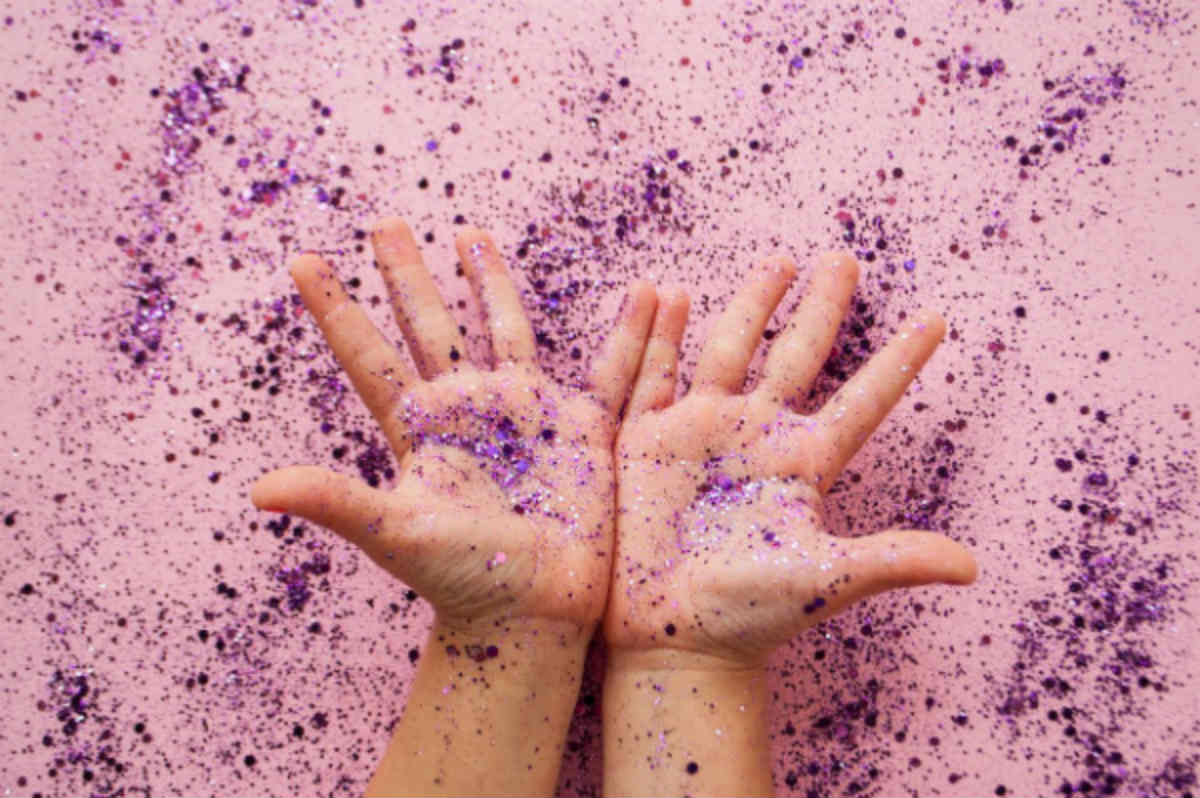 Pom Pom sneezing demonstration!
We all need to be careful not to spread germs. Pom poms can create a pretty memorable spectacle when it comes to illustrating how far germs from sneezes and coughs can travel if you don't cover your nose/mouth. All you need is a handful of small pom poms. Place them in your hand and pretend to cough/sneeze! As you do, let the pom poms fly from your hand! Encourage your children to imagine the pom poms are germs. Tell them not to move the germs for the rest of the day. They'll be shocked how easily and how far they can spread …
Germy paint creations!
A simple activity to teach kids about how easily germs can spread is to create some germ-themed blow paint art! Simply water down some paint, place a small amount on a sheet of paper, and give your child a drinking straw. Encourage them to blow the paint around the page. They can decorate the germs they've made – possibly naming them too! These paintings can act as a good discussion point to help kids learn about germs. Displaying their masterpieces above the sink will help remind and encourage your children to carefully wash their hands!
Enlist the help of Doc McStuffins!
Last year, on Global Handwashing Day, the World Health Organisation (WHO) teamed up with Disney Junior to remind children about the importance of thorough handwashing in preventing the spread of germs. WHO shared this great clip from Doc McStuffins on its YouTube channel. Why not watch it with your children? We can't promise that the song won't get stuck in everyone's head… But anything that encourages kids to wash their hands is surely a good thing!
Disney Junior's Doc McStuffins episodes offer kids an accessible introduction to basic hygiene. Check out this cute episode, which teaches little ones about how germs can spread. It also talks about how people can prevent them from spreading through social distancing.
Invest in a Doc McStuffins Wash Your Hands Doll
For an extra dose of Doc McStuffins handwashing fun you can now get your hands on a Doc McStuffins Wash Your Hands Doll! This 11-inch doll speaks some of Doc's most iconic phrases from the show, and, as you might have guessed, she also sings a song about handwashing, too! Take your Doc Doll on-the-go to help re-enforce Doc's teachings on hygiene … and for some light amusement to lift everyone's spirits!
If you love the look of the Doc McStuffins Wash Your Hands Doll, head on over to Argos or Amazon UK!
We hope this collection of tips and activities proves helpful in your quest to teach your little ones about the importance of thorough handwashing! Just remember to keep it fun!
Don't forget to check out our competitions page for your chance to win 1 of the 3 Doc McStuffins Wash Your Hands Dolls up for grabs.