This month's coffee-break interview is with social and environmental campaigner and children's author Jeremy Williams.
Read about what makes him tick, where he gets his inspiration from and also his great advice for budding authors.
For those of you who are yet to discover your books, what three words best describes Jeremy Williams?
That's a difficult first question! I'm going to go with these three: curious, funny, hopeful.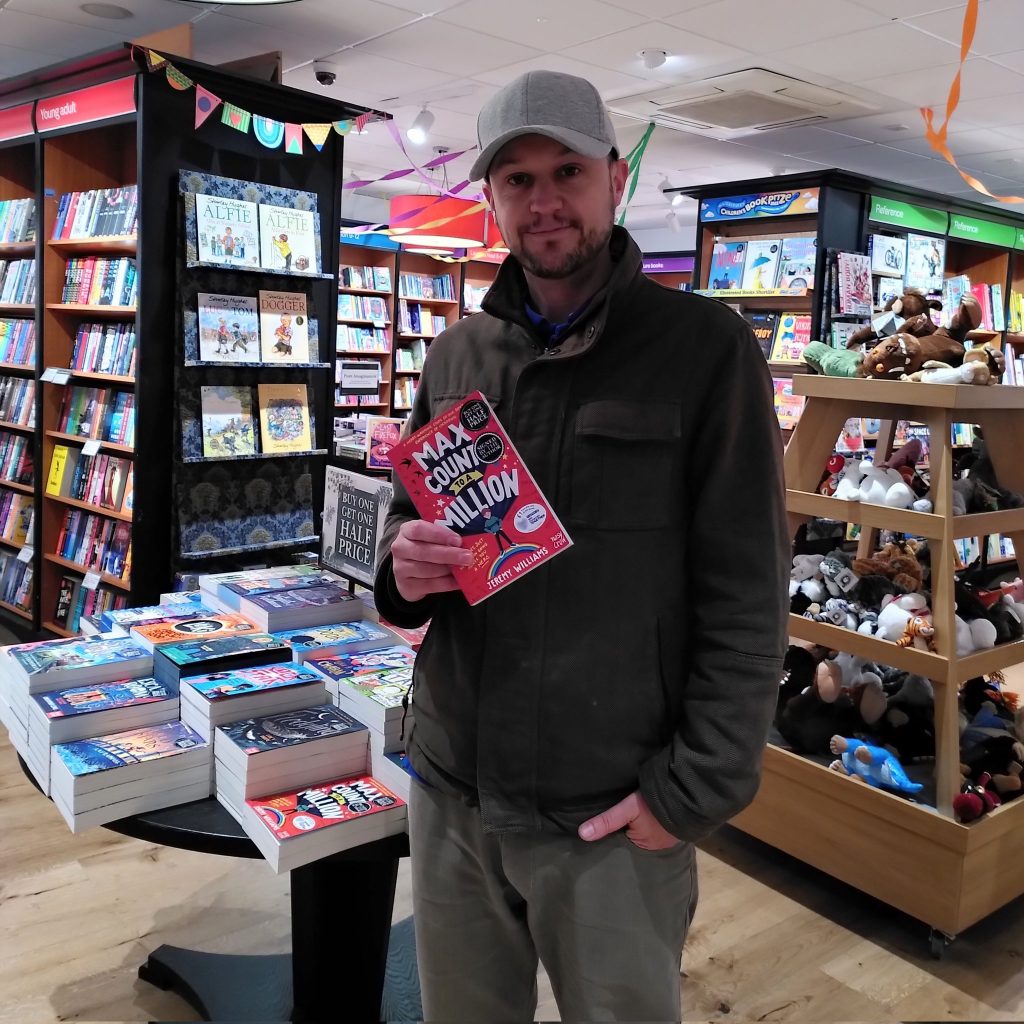 On the Nosy Crow website, it states that you have only ever wanted to be a writer. When did you first start dreaming up stories and when did you realise that your passion could also become your career?
I remember writing with intent from about the age of ten, both fiction and non-fiction.
I'm pretty sure I have a notebook somewhere with my autobiography, aged about 12. I secretly hope I never find it, nor the terrible short stories I wrote as a teenager.
It was at secondary school that I began to really understand what I could do with words. I co-founded a student newspaper, and I wrote news articles and sports reports.
Since I was the editor, I also gave myself a humour column.
Seeing people laughing at my column, ironically enough, made me take myself more seriously.
I could see that my writing connected with people; and I became more deliberate about what I wanted my words to do – to inform, or inspire, or entertain.
Of everything you've ever written – both published and non-published work – what are you most proud of, and why?
When I was in year seven my school took part in a national short story writing competition.
Everyone in the school submitted a story, and the winning entry was going to be published in an anthology.
Most people treated it like a piece of homework; but I remember working on it, re-drafting it, polishing it, and adding long show-off words.
That makes me sound rather arrogant, but that wasn't how it felt to my rather shy 11-year-old self.
It was more that I knew what good writing was, and that I was capable of it. I was aiming for excellence, and I was confident that I had put in the work to achieve it.
And I was right. I did win first prize.
It's possible that I owe my writing career to that moment of validation.

You're an author of adult books but what do you think are the key ingredients for any good children's book?
When I think about the children's books I love, they always have characters that I want to spend time with. A twisty plot and a bit of magic and mischief is always welcome too.
But it's the characters that pull me in.
I like stories where I could imagine the characters being friends of mine, if they were real. I hope children will feel that way about Max.
Where do you find the inspiration for your children's stories?
Curiosity is my superpower, and most of my ideas begin with an 'I wonder…' or a 'what would happen if…'?
95% of those musings lead nowhere.
Some end up in a notebook, and a tiny fraction get into print in some form. The idea for Max began as 'I wonder how long it would take to count to a million'.
I knew that was a question that a lot of children would appreciate; and that if I could find a context and a character to go with it, there was a story to tell there.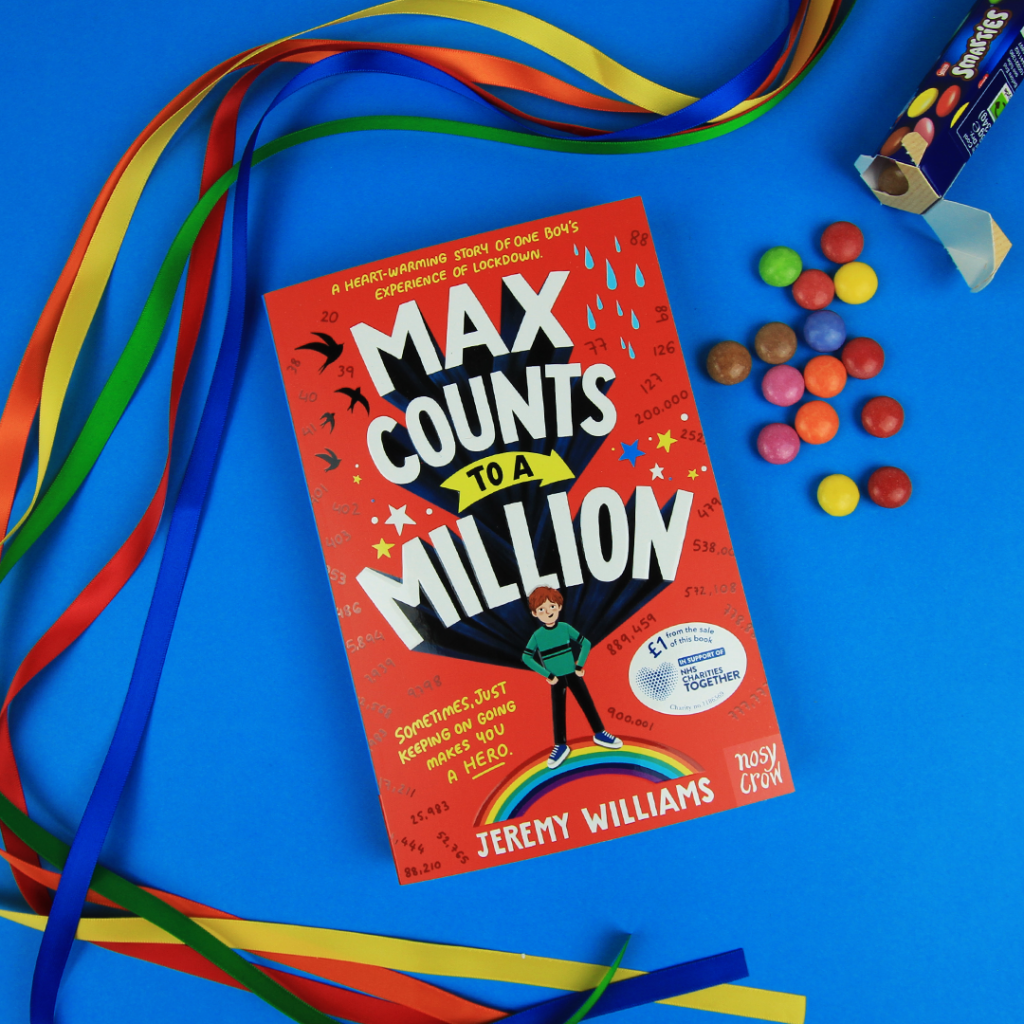 How do you develop your stories from the germ of an idea to the fully fledged story?
Max Counts to a Million was written in a very intuitive way, because it's led by its first person perspective.
I had a single A5 page of notes for the book; outlining the emotional arc of the story and the beats I needed to strike along the way.
Everything else was off the top of my head.
But the book's plot is very simple. You couldn't get away with that with a more complex story. I look forward to testing myself with something more ambitious another time!
What advice would you give to a budding author?
One thing I've learned during the process of finishing Max Counts to a Million is to keep asking myself 'how does this move the story forward?'
There are lots of tangents, funny asides and observations in the book; but not as many as there were in the first draft.
The editor at Nosy Crow put a red line through a lot of them – and she was right. Part of being a good writer is learning to let good ideas go if they don't serve the story you're telling.
So is taking good advice, and being willing to keep learning and improving.
Most writers aren't solitary geniuses! They have good editors, and people who give them honest feedback about how to make it better.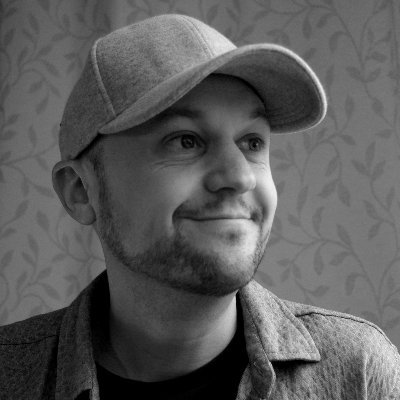 We know you've written some fairly serious adult non-fiction and are a campaigner for social and environmental issues. Why have you now made the leap into children's fiction?
My wife reminded me that on the day we met, I told her that I wanted to be a children's author.
I had an unpublished manuscript and a big box of rejection letters at the time, so I wasn't just making it up to impress her!
It's always been something I wanted to do alongside the journalism, and the opportunities in adult non-fiction just came along first.
I hope to be able to do both. Climate change and inequality aren't going anywhere and so I'm not done with them yet. But it's great to be able to write other things too, where I have permission to be a bit more silly.
Tell us about your latest children's book Max Counts To a Million.
Max Counts to a Million is about a boy attempting a heroic, record-breaking feat of counting during the 2020 lockdown.
It's written in Max's voice, so it's a child's perspective on the pandemic; and how it turned our lives upside down.
It's very funny, although I keep hearing that it makes adults cry – in a good way, apparently.
What is it about Max Counts To a Million that you hope appeals to children?
Most importantly, I hope they are entertained by Max's company; and that they find themselves cheering him on as he attempts his epic mission to count to a million. I also hope they see their own experiences of the Covid-19 pandemic reflected in the book.
It's a very relatable story. Something that a whole generation of children have been through that nobody else has experienced before; not their teachers, not their parents.
None of us adults have seen our school closed by a pandemic and lessons delivered online.
I wanted to capture that little bit of history from their perspective; both to acknowledge their experience, and so that people can read about it in the future.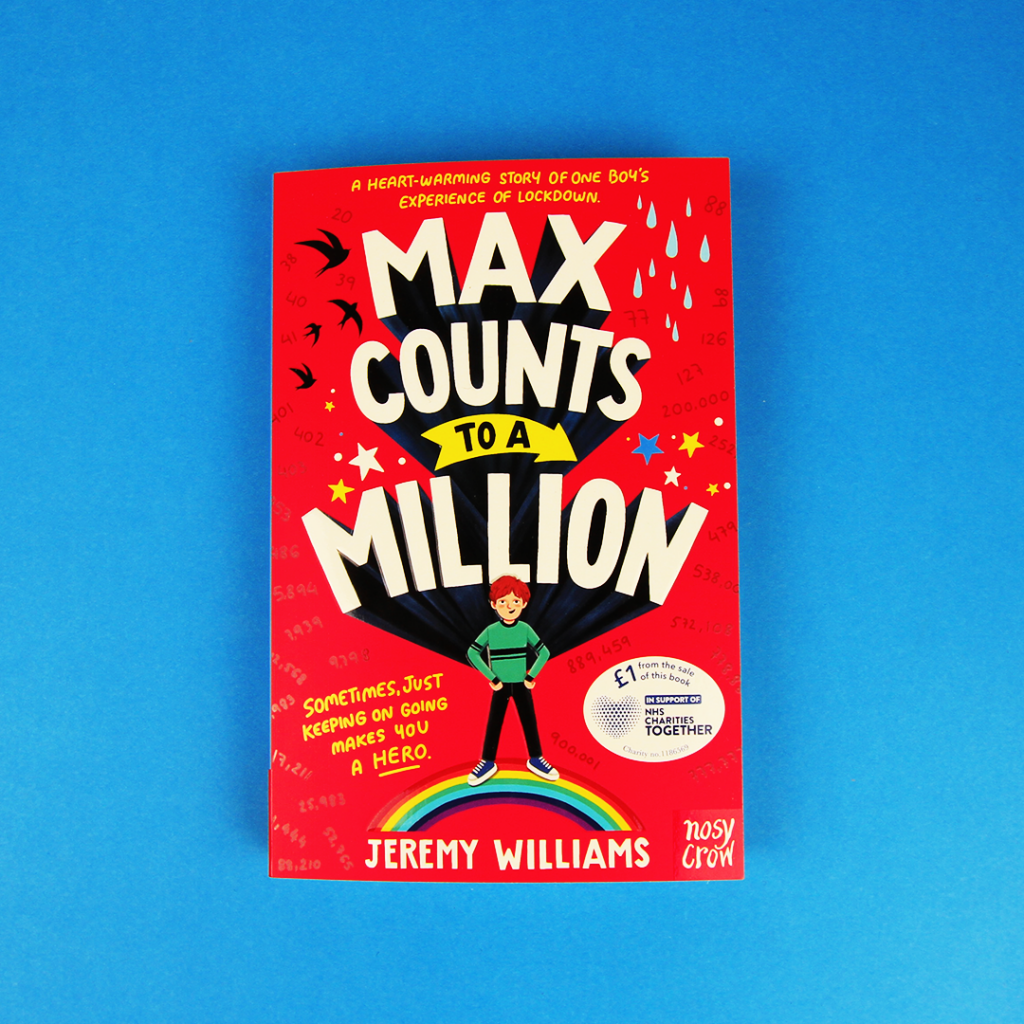 Are you currently working on any more children's books? If so, what do your fans have to look forward to in the coming months/year?
Max Counts to a Million is my first children's book; we'll have to see what kind of response it gets. So far the signs are pretty good, so I'm optimistic that somebody will let me write another one!
I certainly have a hatful of ideas, and Max was so much fun to write that I'm curious to see what he gets up to next.
Anything further that you would like to add?
I don't think so – thanks for some good questions!
Next time, we interview children's author Nizrana Farook.