This week, we've been introducing the brilliant new preschool series, on Cartoonito: Bugs Bunny Builders. Teamwork, friendship, helping each other and problem solving are just some of the themes that run throughout this brilliant new show, and we just know little ones (and their parents!) are going to love it!
In Bugs Bunny Builders, Bugs and Lola are managers of the Looney Builders construction crew, which is comprised of Daffy, Porky, Tweety, and more familiar Looney faces. Together, the team helps their fellow citizens of Looneyburg with zany building projects.
The series premieres this month on Cartoonito, with new episodes airing every day at 5:00PM. You can read more about the series in our feature here, but first, let us introduce you to the lovable characters from Bugs Bunny Builders.
Bugs
(Jobs: Crew Co-Leader, Digger; Vehicle: Excavator)
Bugs isn't the kind of Bunny who's afraid of getting his hands dirty; rabbits are natural diggers after all. He's a natural born leader with a knack for improvising and still enjoys a good carrot.
Lola
(Jobs: Crew Co-Leader, Architect, Mover; Vehicle: Bulldozer)
Lola is the perfect mix of dreamer and doer. She's also the reason The Looney Builders are always in demand. Thanks to Lola's artistic eye and trusty tablet, everything the Looney Builders build is an instant landmark.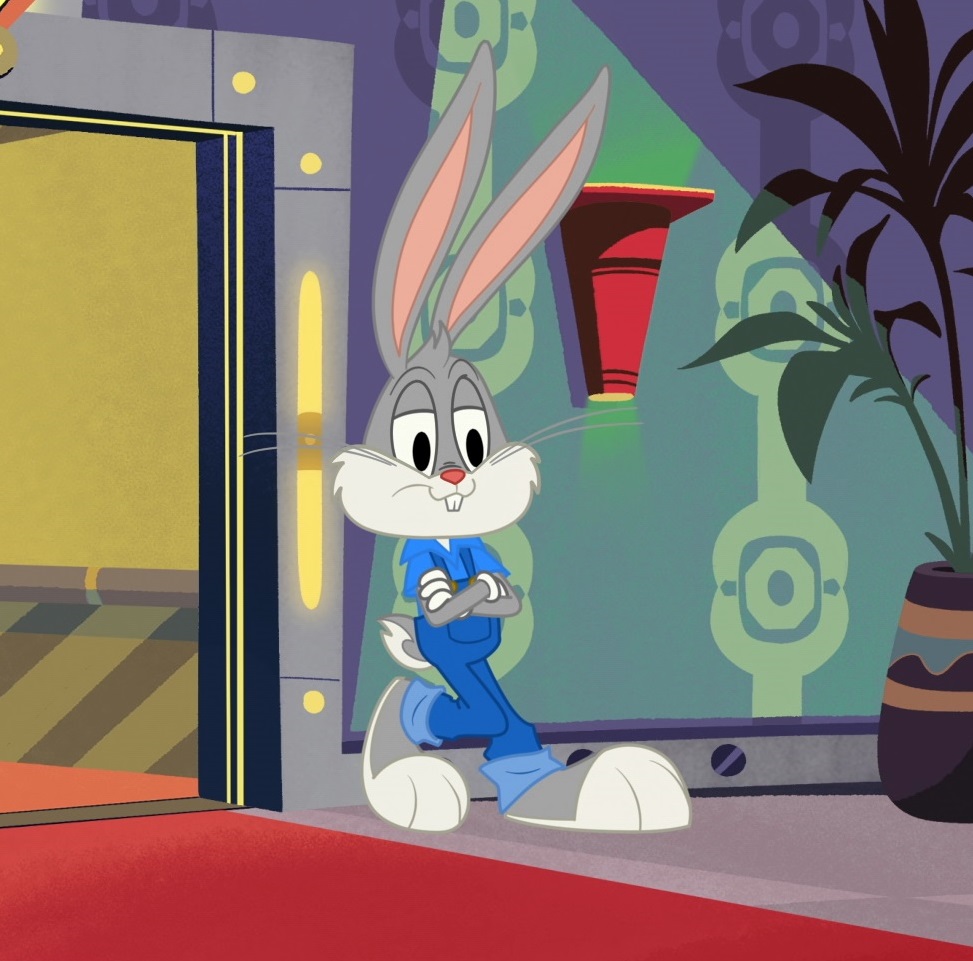 Daffy
(Job: Hauler; Vehicle: Dump Truck)
Daffy is excitable, impulsive, easily distracted, and well… Daffy! Of all the Looney Builders, Daffy is probably the least worried when things go wrong. In fact, he kind of likes it because it makes things more exciting! But when push comes to shove, he can put his bill down and feather up to see the job through.
Porky
(Job: Flattener; Vehicle: Steamroller)
Porky is a reliable, well-meaning perfectionist who wants everything to be "Porky Perfect." He loves following the rules and thinks from a "safety first" perspective. Porky is also a great listener and always has his crew's backs.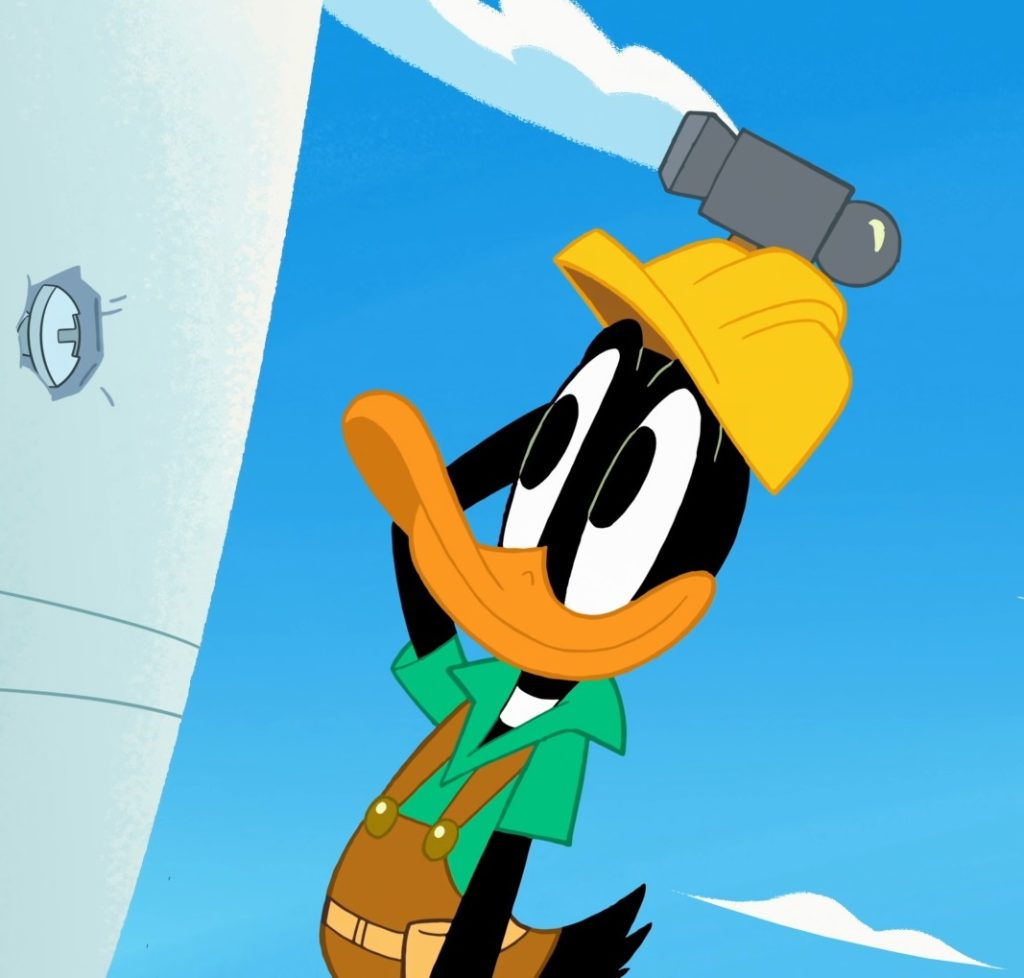 Tweety
(Job: Lifter; Vehicle: Crane)
Tweety often asks questions to help clarify things, all while being totally adorable! But don't let his sweet demeanour fool you, Tweety is just as determined as the rest of them. This canary is always looking out for the little guy, has a cute giggle, and really looks up to Bugs and Lola.
Sylvester
(Job: Master Painter; Vehicle: Aerial Lift)
Sylvester is an ornery artist who prefers working alone. He is easily agitated and often keeps to himself. Despite being sthuper confident in his abilities, Sylvester is afraid of heights, which he has to face regularly operating his aerial lift.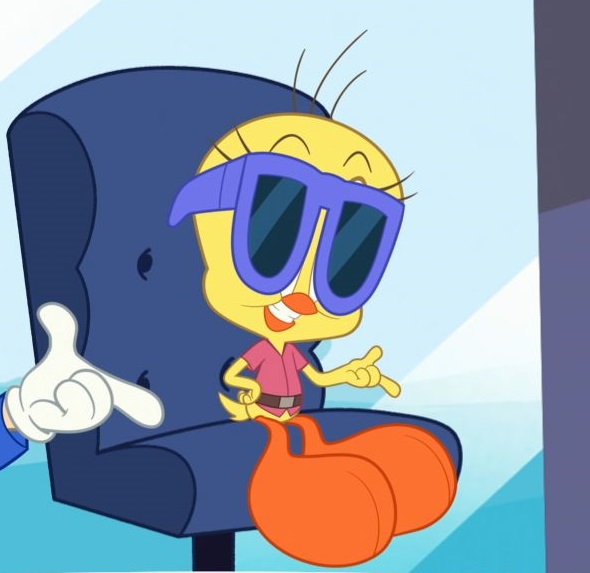 Petunia
(Job: Mechanic; Vehicle: Tool Truck)
The Looney Builders' extraordinary construction vehicles need an extraordinary mechanic. Lucky for them, Petunia Pig is at their vehicle service! Petunia is spunky with an infectious snort-laugh. She is a grease-stained gearhead who enjoys making dramatic entrances and departures.
Wile E. Coyote
(Job: Inventor; Vehicle: Jetpack)
A self-proclaimed super genius, Wile E. Coyote is always inventing the next gadget to help the Looney Builders with their build. He is always serious, often with deadpan delivery, and irritated by many things, including the pesky Road Runner.
Taz
(Job: Demolition; Vehicle: Himself)
If you know Taz, then you know his unique skills aren't right for every job. But when you need something knocked down, destroyed, or wrecked – he's the Tasmanian Devil to call.
Bugs Bunny Builders is available to watch every day at 5:00PM from Tuesday 1st November, on Cartoonito. For more fun with Bugs, Lola and the gang, hop back into the takeover, via the main hub page here.