It's the month of Dino-vember… which means that Christmas is just days away!
So, as part of the Dino Ranch takeover, we're not only catching you up to velociraptor speed on all the fun-filled, adventures of Dino Ranch – the "pre-westoric" series for preschoolers that's set in a world where dinosaurs still exist– but we're also giving you the gift of Christmas shopping inspiration, for your little dino fans!
Dino Ranch is the show that has been capturing the imaginations of little ones, with an exciting mix of dinosaurs, ranchers (aka cowboys!), adventure, mischievous fun, and relatable storylines! And now kids can continue the dino-driven fun off screen, with a roar-some mix of Dino Ranch toys, books, puzzles and more.
So, what's going to be top of little ones' wish lists this Christmastime?
What child doesn't love unwrapping new toys on Christmas morning? And these T-Rexcellent toys are sure to keep little Rancheroos entertained over the Christmas period and beyond!
Dino Ranch Clubhouse Playset with Figures (RRP £54.99)
Welcome to Dino Ranch HQ! This deluxe playset features double-sided play, with adventure at every turn! From trap doors to crash walls, light and sound effects and more, this playset is full of dino-sized surprises for your little fan!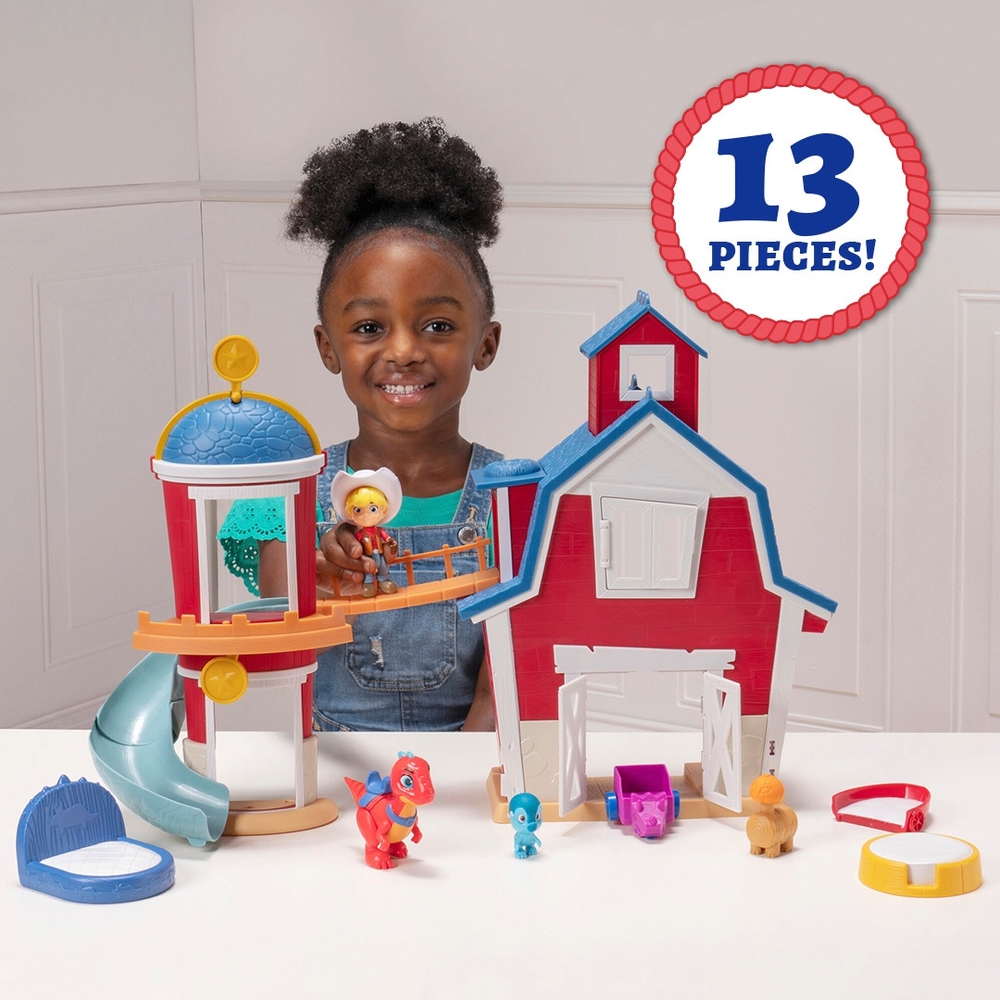 Dino Ranch 6-Pack (RRP £21.99)
Bring home the adventure with the three Dino Ranchers and their Dino best friends! The set
Dino Ranch 2 Pack – Collect Jon & Blitz, Min & Clover, Miguel & Tango (RRP £9.00 each)
Yeehaw! Join the Ranchers and their dinos at the Dino Ranch! Kids can bring home the adventure with the Dino Ranch 2-Pack that includes one 3" Dino Rancher and one 4" Dino best friend!

Dino Ranch Character Vehicle Sets (RRP £13.00 each)
Wheel in the fun! Little Dino Ranch fans can recreate the adventures on the working farm, with Miguel & Tango's Tow Rig, Jon & Blitz's Chariot, and Min & Clover's Care Cart.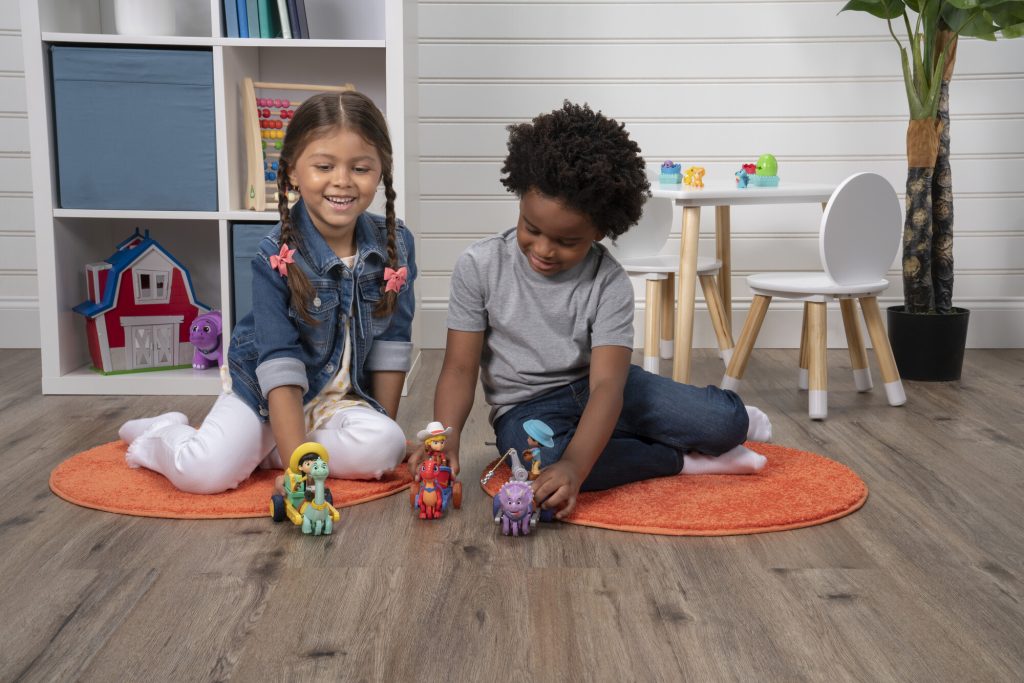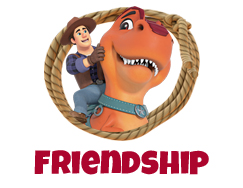 Dino Ranch Hatchery Adventure Set (RRP £30.00)
Welcome to the Hatchery, where new dinos are born! Join Min, the young dino doctor-in-training, as she helps hatch the baby dinos. Kids can help her by placing the Dino-Mite into the incubator and pressing the gear wheel to activate! The incubator lights up, revealing the baby dino's silhouette!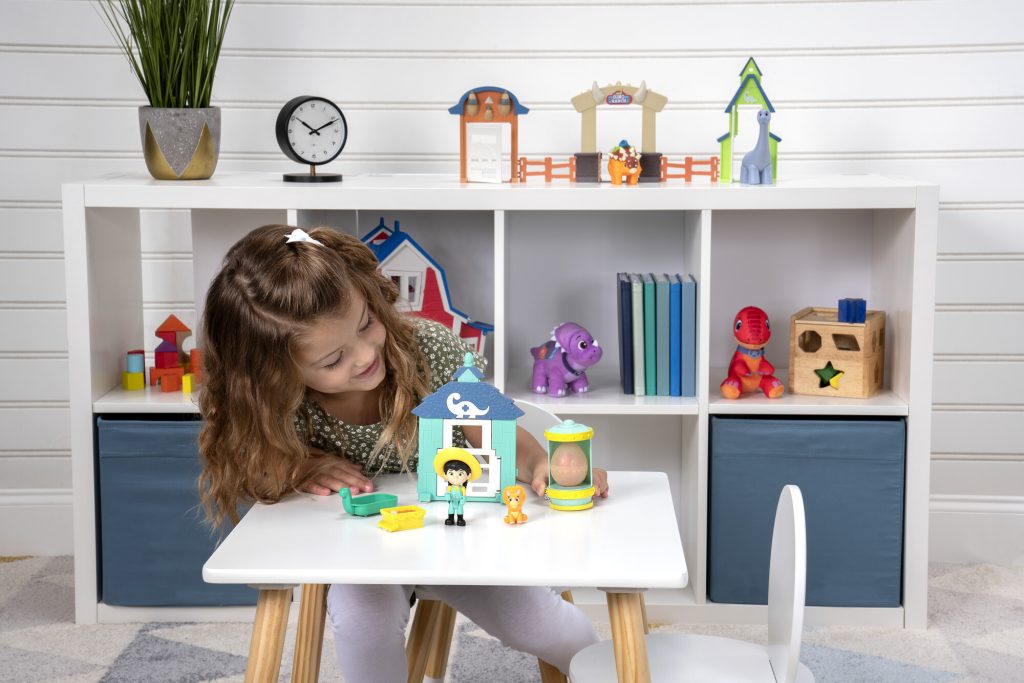 Dino Ranch Dino Pack – Biscuit & Angus Figures (RRP £19.00)
Saddle up and join the fun, with two of the coolest dinos on the ranch! Angus is the sleep-lovin', grumpy triceratops – hear him 'breathing' by pressing his side button! Then, meet Biscuit, the full-grown T-Rex, who's the alpha dinosaur! Kids will love pressing the button to make his jaw move!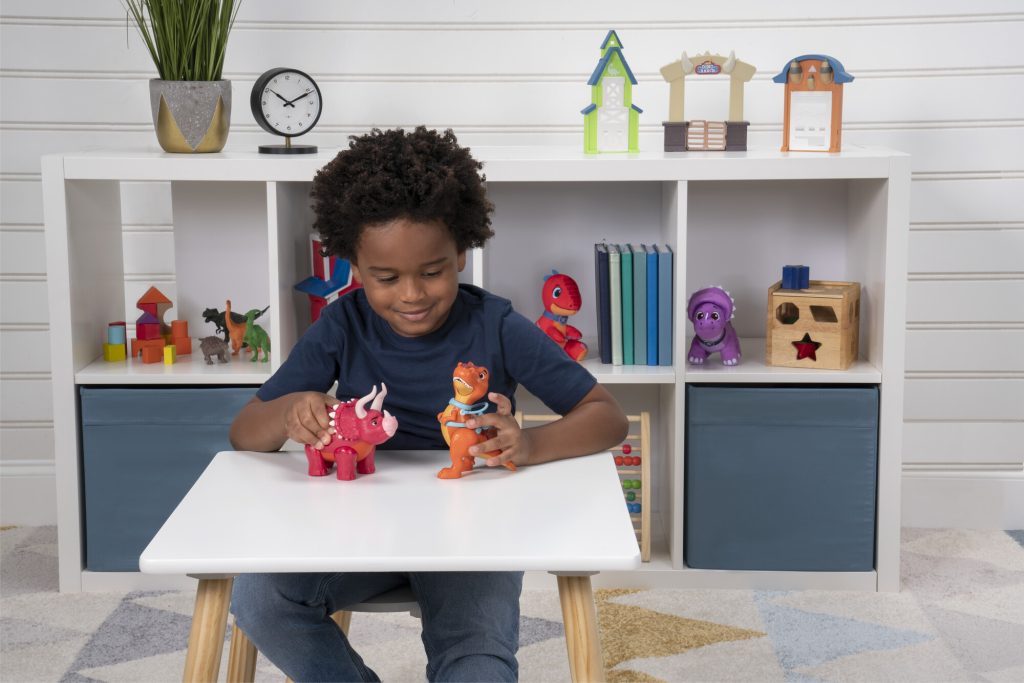 Dino Ranch Mini Plush Assortment (RRP £7.99 each)
Collect Blitz, Clover and Tango – Jon, Min and Miguel's Dino besties, in soft and cuddly 15cm plush! Perfect for pretend play by day and cute, comforting cuddles by night, these adorable soft toys will make great stocking fillers and Christmas Eve Box fillers!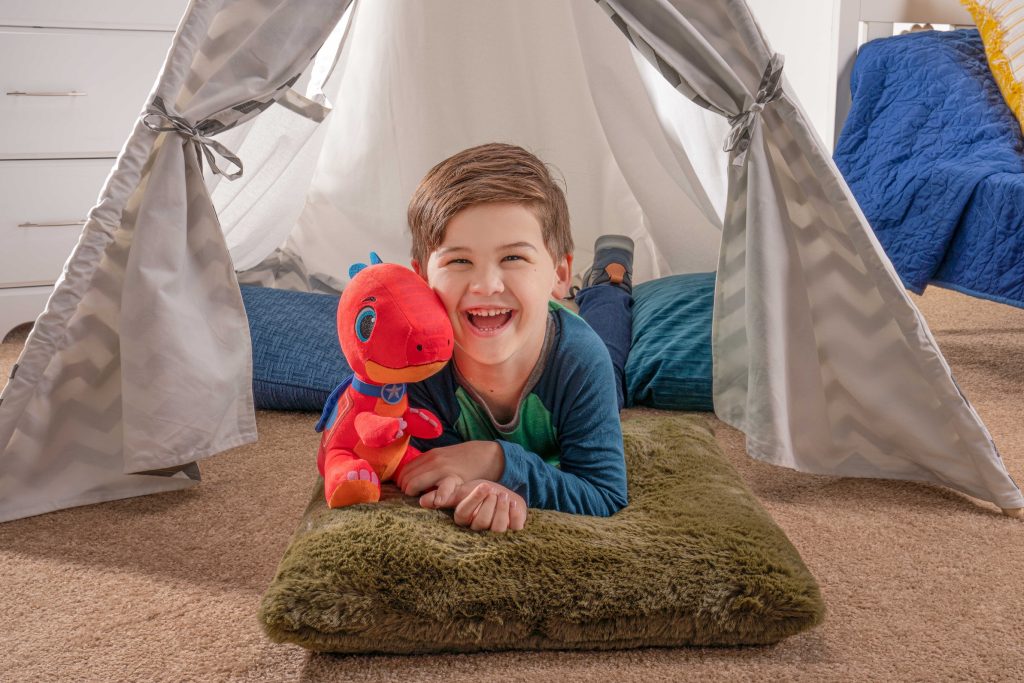 Variety is the spice of life, and that's never more important than in the early, formative years. So, check out the puzzles, games and books below for some cool ideas that will complement their new toy collection…
Ravensburger's Dino Ranch Jigsaw Puzzles
Preschoolers can learn so much by piecing together jigsaw puzzles!And now they can learn with their favourite pals from the ranch! There's three Dino Ranch puzzle sets to pick from: the 35-Piece Puzzle (RRP £4.99), 4 in a Box (RRP £6.99) and the 3 x 49-Piece (RRP £6.99) set.
Also available in the range is the super-fun game – Large Memory Matching Picture Snap Pairs (RRP £4.99)!

Dino Ranch Books (RRP £4.99 each)
Yee Haw! Dino Ranch has come to story time! There are so many fun storylines to read with your little Rancheroos, including Blitz Breaks Loose!, Pterodactyl Attack!, and T-Rex Trouble!.

And the dino-driven entertainment doesn't stop there. Dino Ranch fans are sure to love the Jamboree Activity Book (RRP £7.99) and the Wild Dino Round-Up Water Wonder Book (RRP £7.99)!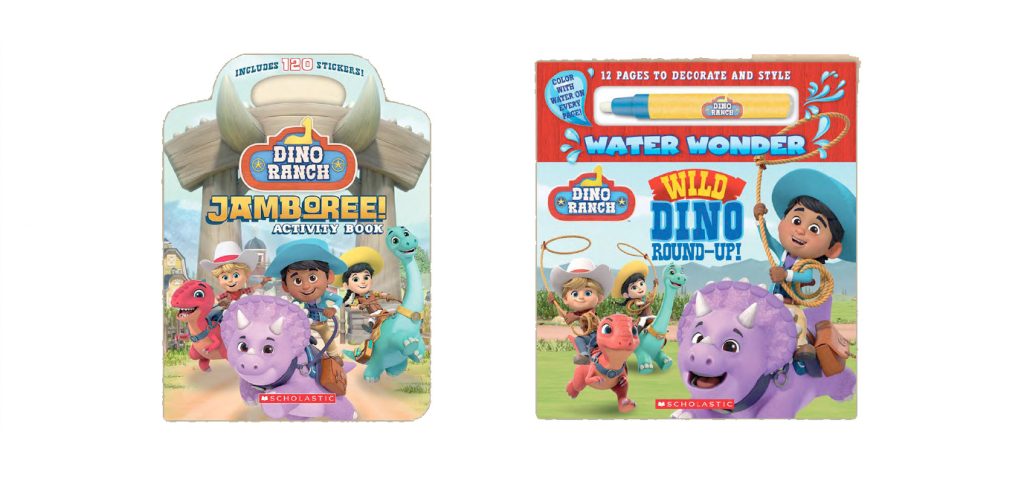 If you know a little dino fan, be sure to tune into Dino Ranch on Disney+, Tiny Pop, the Pop Player and YouTube.
And be sure to shop the full Dino Ranch range via the Dino Ranch Amazon Store.