On UK Mums this week, Simba Toys UK is encouraging more families to dip their toe into the exciting world of AquaPlay.
Perfect for plenty of fun in the sun, AquaPlay remains the brand of choice with young families. And it's easy to see why!
Check out the brilliant collection in our product guide here. There are plenty of great sets to keep your little ones occupied this summer!
Now is the time to be stocking up on sun creams for your little ones.
After all, we all know how important it is to keep children's skin protected from the sun. And the right sun creams will help to prevent burning and long-term damage.
Children's Sun Creams
We did a bit of research to find out which sun creams that are specially formulated for kids come out on top.
Here are our findings:
Soltan Kids Sensitive Lotion SPF50+
Available from Boots (£6.49 for 200ml)
Specially formulated for your child's sensitive skin, and of course featuring UVA and UVB protection, this great formula comes highly recommended.
It's colour and fragrance free and it's also extra water resistant; though do remember to follow the guidelines and apply the sun cream every 1-2 hours!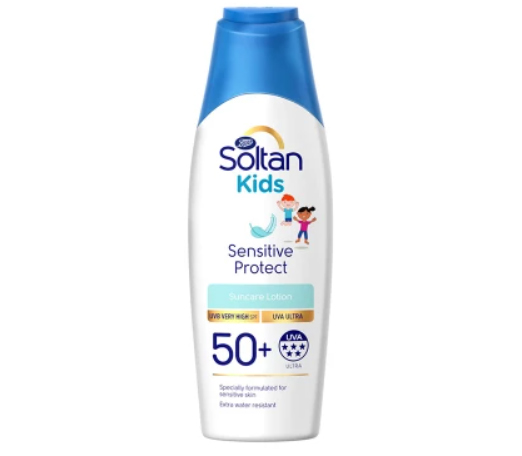 Garnier Ambre Solaire Kids Sensitive Sand Resistant Sun Cream SPF50+
Available from Amazon (£6 for 200ml)
This sensitive, sand-resistant sun cream has UVA and UVB protection. And is ideal for children with easily irritated skin; with its fragrance-free colourant-free formula.
Plus, with the addition of shea butter it's lovely and moisturising!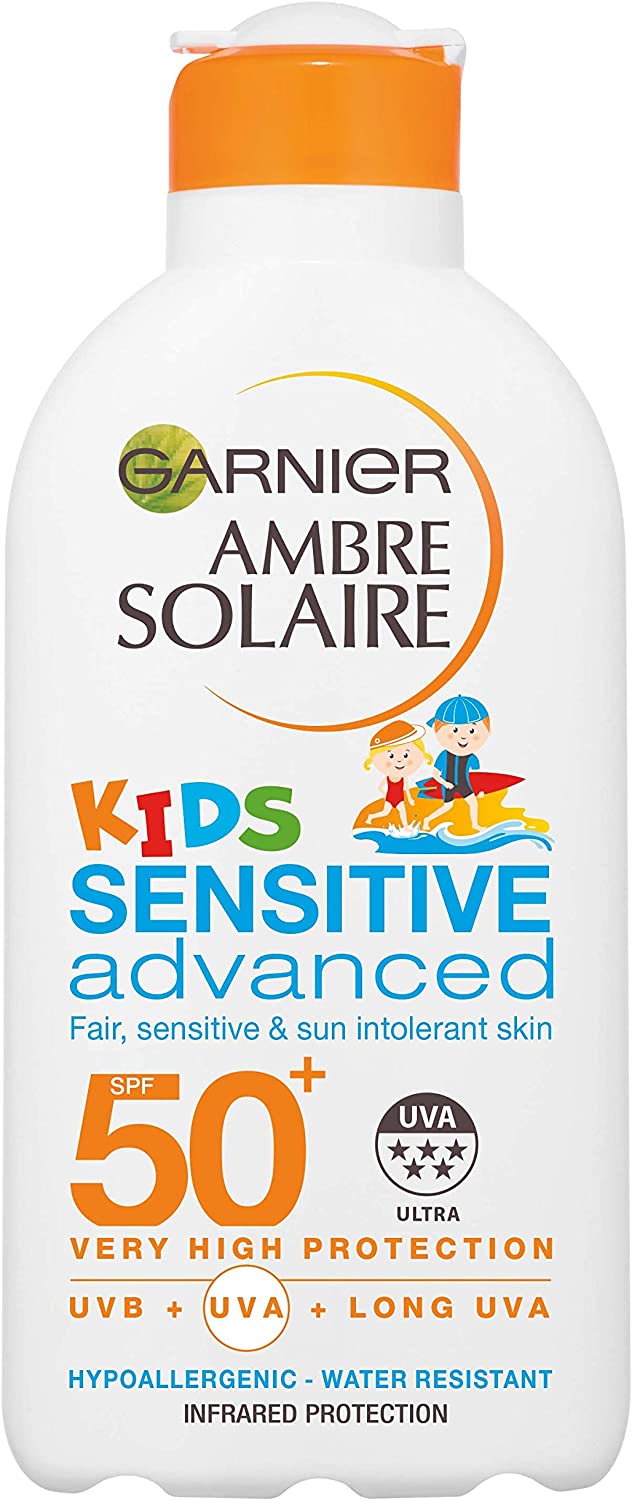 Nivea Sun Kids Suncream Spray SPF50+
Available from Superdrug (£6 for 200ml)
We love this sun cream from Nivea. It's coloured, which makes application easy and more fun for children. The spray on formula only adds to the ease of application! It's got the UVA and UVB protection that you would expect any good sun cream to have – plus it's extra water resistant!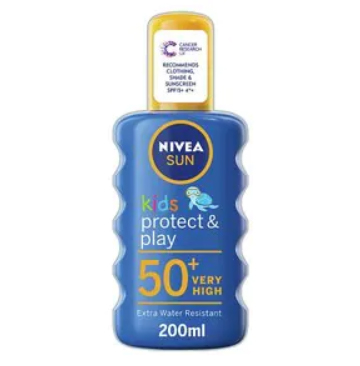 La Roche-Posay Anthelios Dermo-Kids Sun Lotion SPF50+
Available from Boots (£15 for 100ml)
Whilst this sun screen does fall at the higher end of the pricing scale; it is a great sun cream option for kids. Including those with sensitive skin who are prone to prickly-heat rash.
It's also easy to apply with a moisturising and velvety texture, it's very water resistant and will protect against those harmful UVA and UVB rays!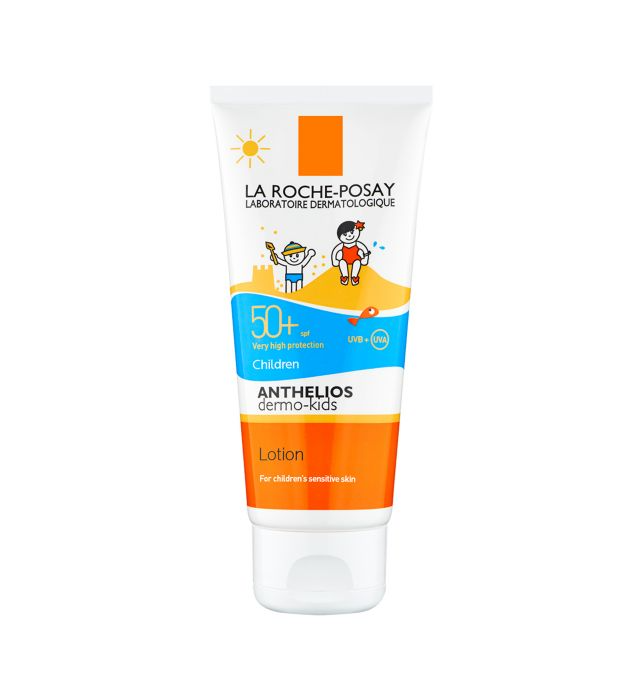 Sun Protection For All The Family
For more sun protection ideas — including cutting edge SPF kid's sun UV swimwear — head over to our family sun protection article.