This week, we're joined by Dino Ranch for the ultimate dino takeover.
As part of the activity, we've been telling you all about this epic series that lets preschoolers dive into action-packed dino-driven adventures, set in a fantastical "pre-westoric" world, where dinosaurs still roam. You can find out more about Dino Ranch here.
But first, check out these mind-blowing dinosaur facts, courtesy of the team behind Dino Ranch.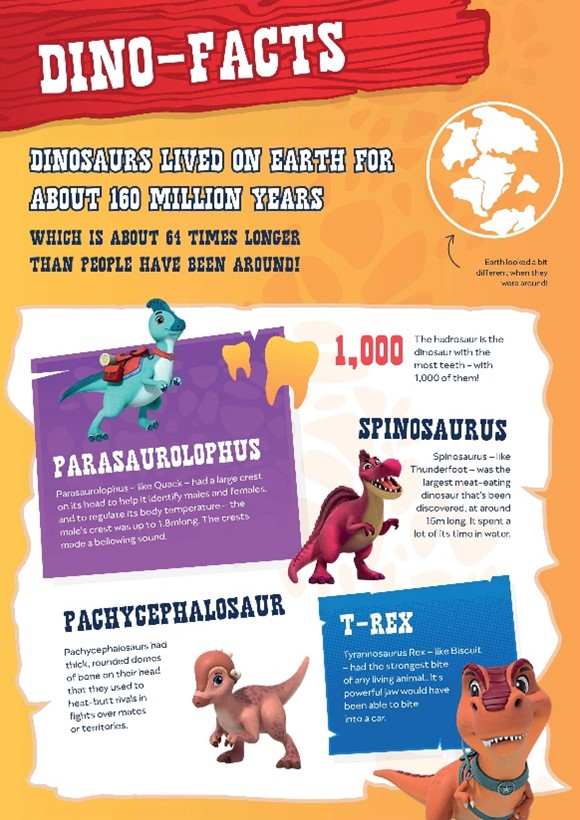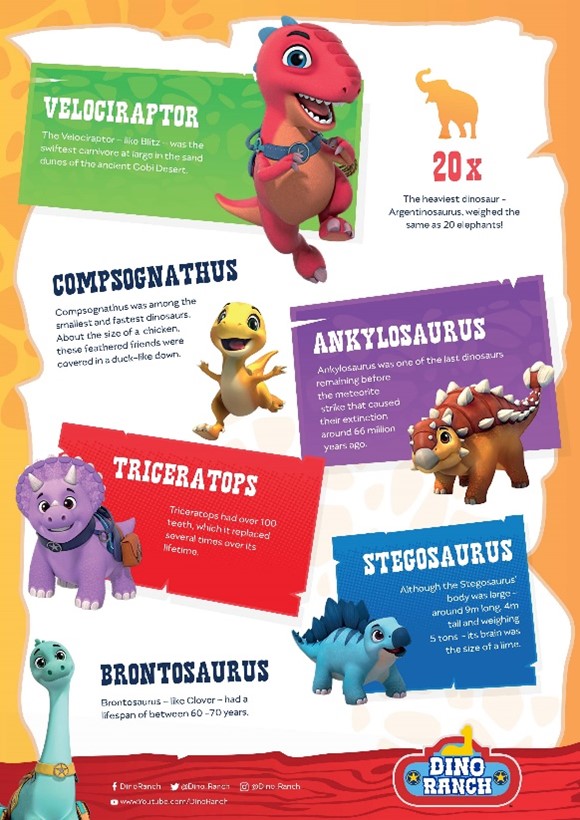 Don't forget to watch Dino Ranch on Tiny Pop, The Pop Player, Disney+ and YouTube.
To continue the Dino Ranch fun, head to the main takeover hub HERE.