Anyone in need of a bear hug? Basic Fun has taken over UKMums.tv to share its adorable collection of Care Bears toys. You can expect plenty of Care Bears fun, with Christmas gift ideas aplenty, competitions, free downloads, blogger reviews, an epic Twitter frenzy, and more! But before we dive in, we're going to look back at how Care Bears came to be the iconic characters that they are today.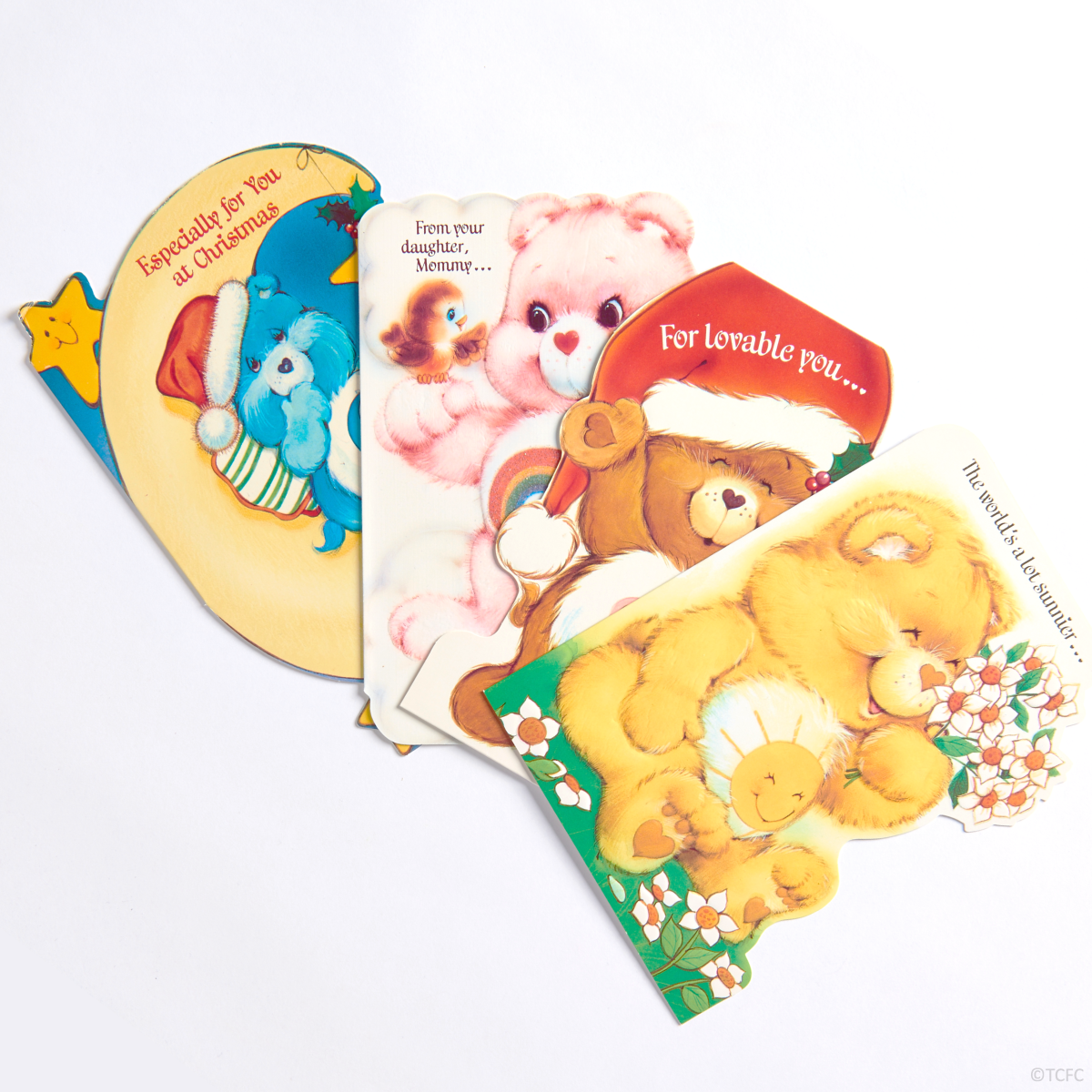 Born in the eighties, Care Bears began as painted designs on greeting cards, but the characters were quickly turned into plush bears, and by the mid-eighties the characters were headlining their very own television series. By the end of the decade, these cute bears had even made it onto the big screen in three feature films! Hugely popular, Care Bears were a staple fixture in most girls' toy collections and wardrobes in the 1980s.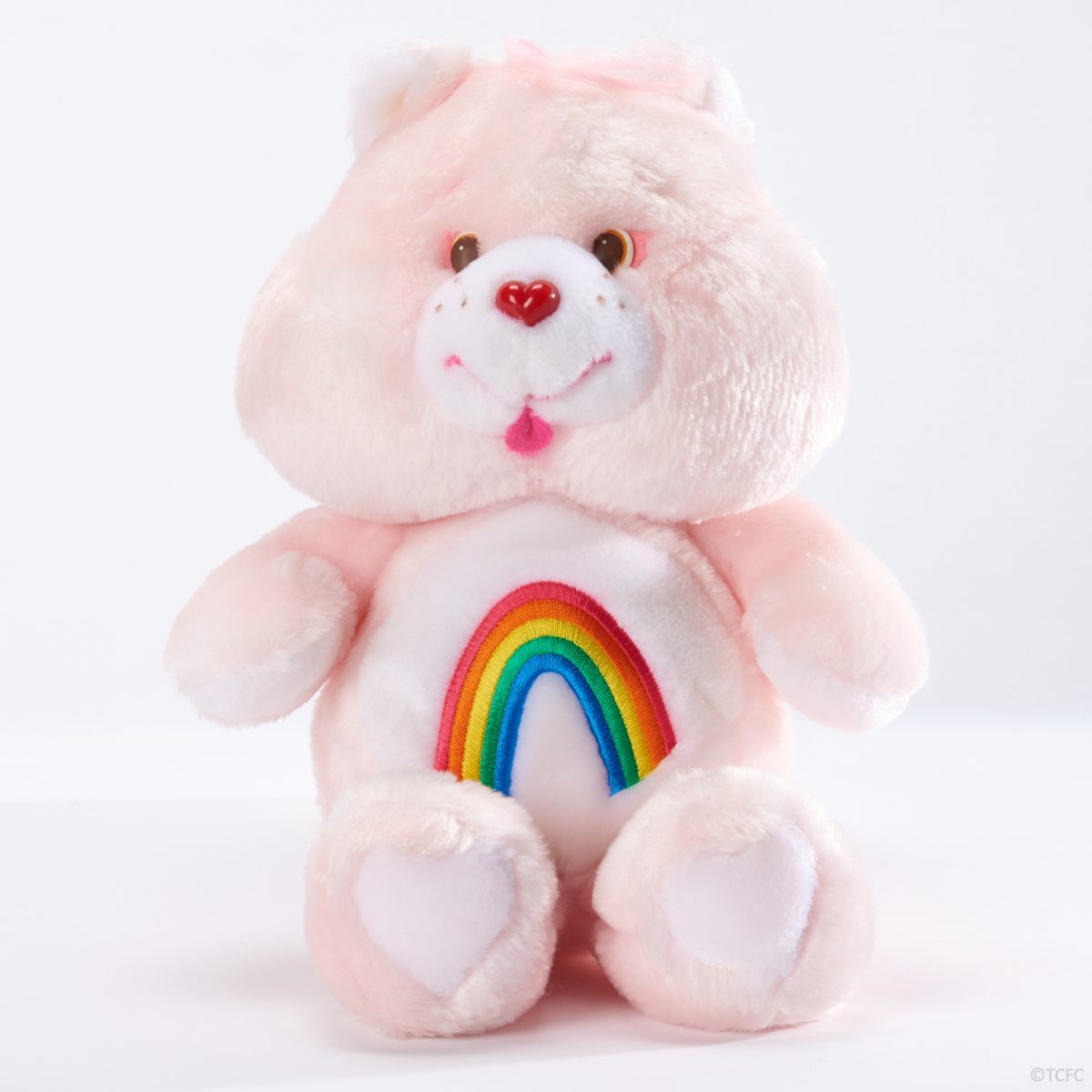 Of course, the Care Bears fun didn't stop there. At the turn of the millennium, new Care Bears toys emerged – and with them came new animated films. Some ten years later, in 2012, a revival TV series titled Care Bears: Welcome to Care-a-Lot aired, and in 2015, Netflix premiered a continuation of that series, Care Bears and Cousins.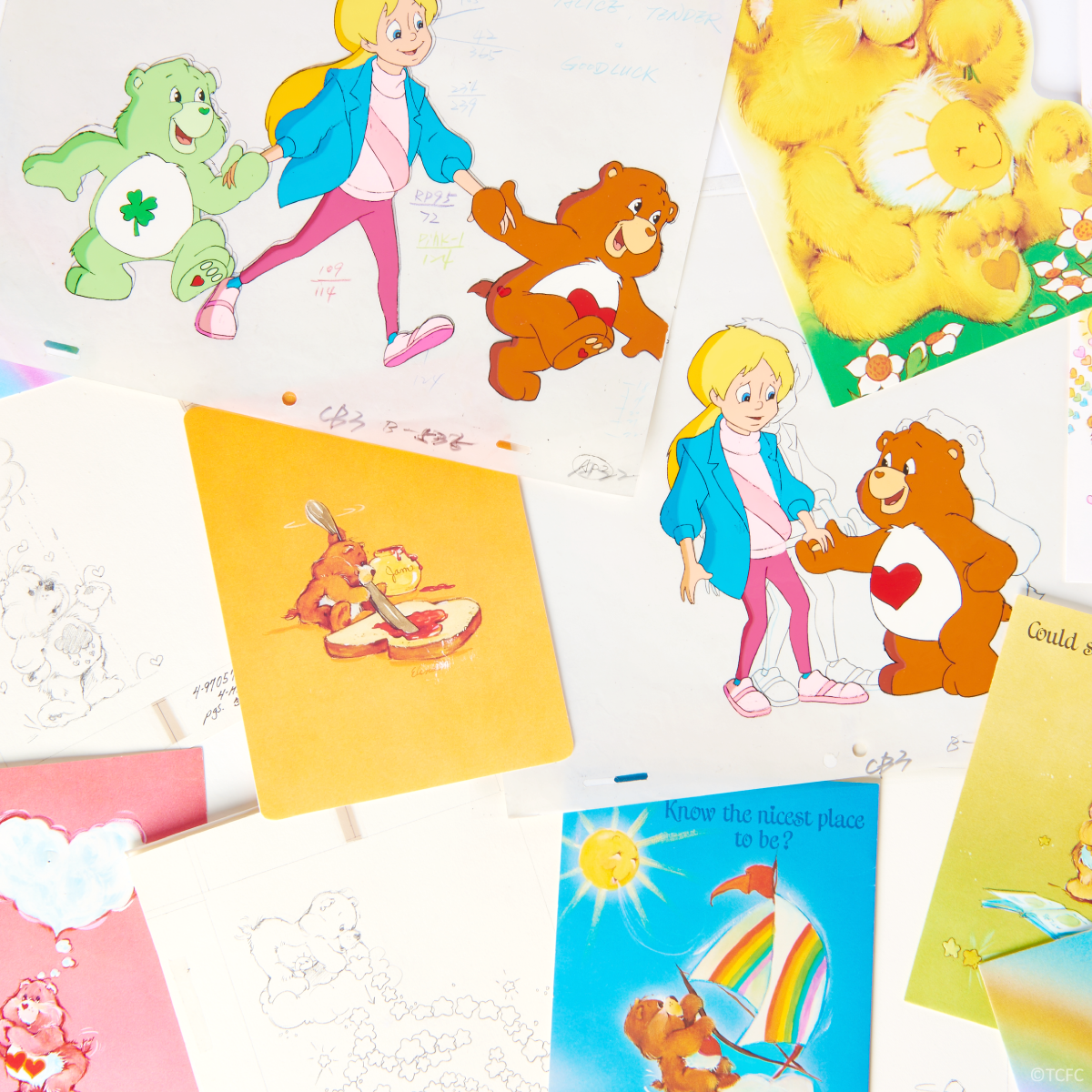 This momentum has since continued with the launch of Care Bears: Unlock the Magic, the latest Care Bears show that arrived on screens in April 2019. This fantastic series introduces a new generation to these adorable characters – and offers a trip down memory lane for many existing fans. Following the adventures of good friends Good Luck, Funshine, Cheer, Grumpy, and Share Bear, Care Bears: Unlock the Magic sees these BFF bears travel through a new land outside of Care-A-Lot, called The Silver Lining.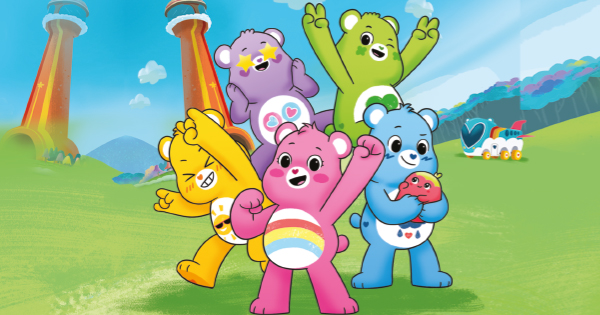 But perhaps most exciting of all is the arrival of a whole new collection of Care Bears toys from Basic Fun to coincide with this awesome new series! Whether its Cheer Bear, Grumpy Bear, Funshine Bear, Good Luck Bear, Share Bear, or Bedtime Bear who you love most, there are plenty of awesome toys, clothes, and more for fans young and old to get their hands on!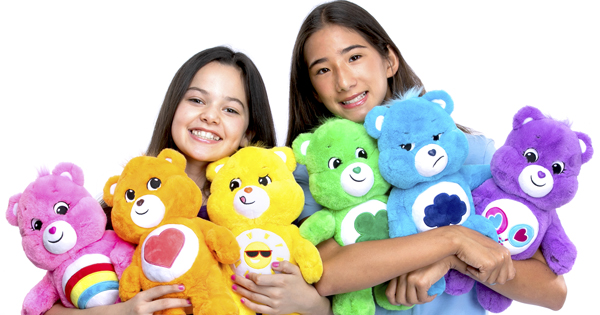 One thing's for sure, these cute, colourful, caring bears are going nowhere anytime soon! So sit back and enjoy the new era of Care Bears!
You can read all about the Care Bears collection here, and if you want to shop the range, head to Smyths Toys, The Entertainer, John Lewis, Very, Toystreet, and all good toy stores. Plus, be sure to also tune into Care Bears: Unlock the Magic on Tiny Pop for your Care Bears fix!