With a new year, comes new resolutions! Some of the girls in the UK Mums TV offices have decided that 2023 is the year for sustainability. We're going to try our best to be more environmentally aware and implement some of these sustainable living ideas for 2023.
Buy Second-Hand
There's something very satisfying about finding a fantastic bargain in a charity shop! One man's trash is another man's treasure, as they say. Plus, buying second hand is a great start to a more sustainable life.
If charity shops aren't your bag, online marketplaces like Vinted and eBay offer everything from clothes to furniture – without the musty smell!
Recycle
From food and clothes to paper or garden waste, recycling is a fantastic way to prevent adding to landfills and help keep our planet clean. Here are just a couple of ideas:
Recycle Food and Garden Waste To Make Compost
Compost is a fantastic addition to the garden or allotment.
Good quality compost helps plants grow better – and you can create the very best compost by composting your own food waste! This significantly reduces the amount of food that would ordinarily be sent to landfill.
Recycle Old Clothes into Something New
Turn old jumpers into cushion covers, as shown in this great article in Country Living.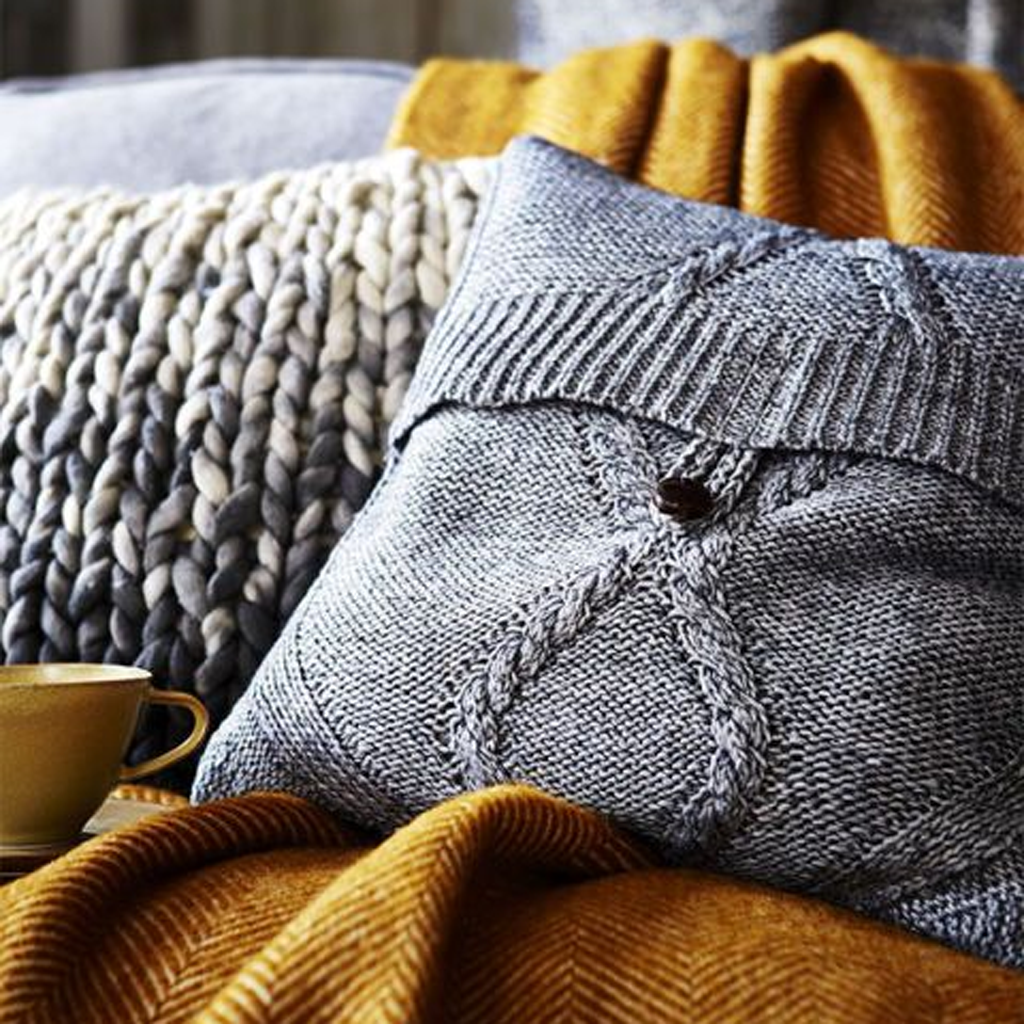 Turn old t-shirts into dusters and rags, cut the legs off holey trousers and jeans to make shorts or even use worn clothes to create a patchwork quilt.
Recycle Your Recyclables
The easiest way to help the planet is to take the time to recycle the things that can be recycled!
Most councils in the UK offer a strong recycling programme. Some even offer food recycling.
Take the time and sort your waste packaging to recycle. So many products can be recycled these days, by doing your bit, you can ensure you reduce your environmental impact by reducing unnecessary general waste. Here's a list of what can be recycled:
Glass
Waste Paper and Cardboard
Plastic
Metal
Wood
Clothing and Textiles
WEEE Recycling (Electronic Devices)
Bricks and Building Waste Recycling
Garden Waste
More Sustainable Living Ideas
There are so many other ways we can live sustainably as well. Even the smallest change can make a massive impact – and over time can significantly reduce our carbon footprint.
Here are a few more ideas:
Replace All Incandescent Bulbs With LED Lights
Although LEDs can be more expensive than traditional incandescent bulbs, the long-term value far outweighs the initial cost. They are cheaper to run, can last more than 20 times longer than traditional bulbs, and don't contain mercury and other chemical nasties.
Unplug Appliances & Switch Off Sockets When Not In Use
This might sound like one of the oddest sustainable living ideas, but you can significantly cut your bills and save on energy just by making this simple switch.
Use a Water Bottle – Don't Buy Bottled Water
Swapping bottled water for tap water is such a simple change but can have such a positive impact. There are so many resources used in the production of bottled water – not to mention the plastic waste.
Refill a water bottle with H2O from the tap and you'll be making a great difference to the environment. We love this water bottle from the Hydration Movement, that we featured in our last minute stocking fillers round-up last year.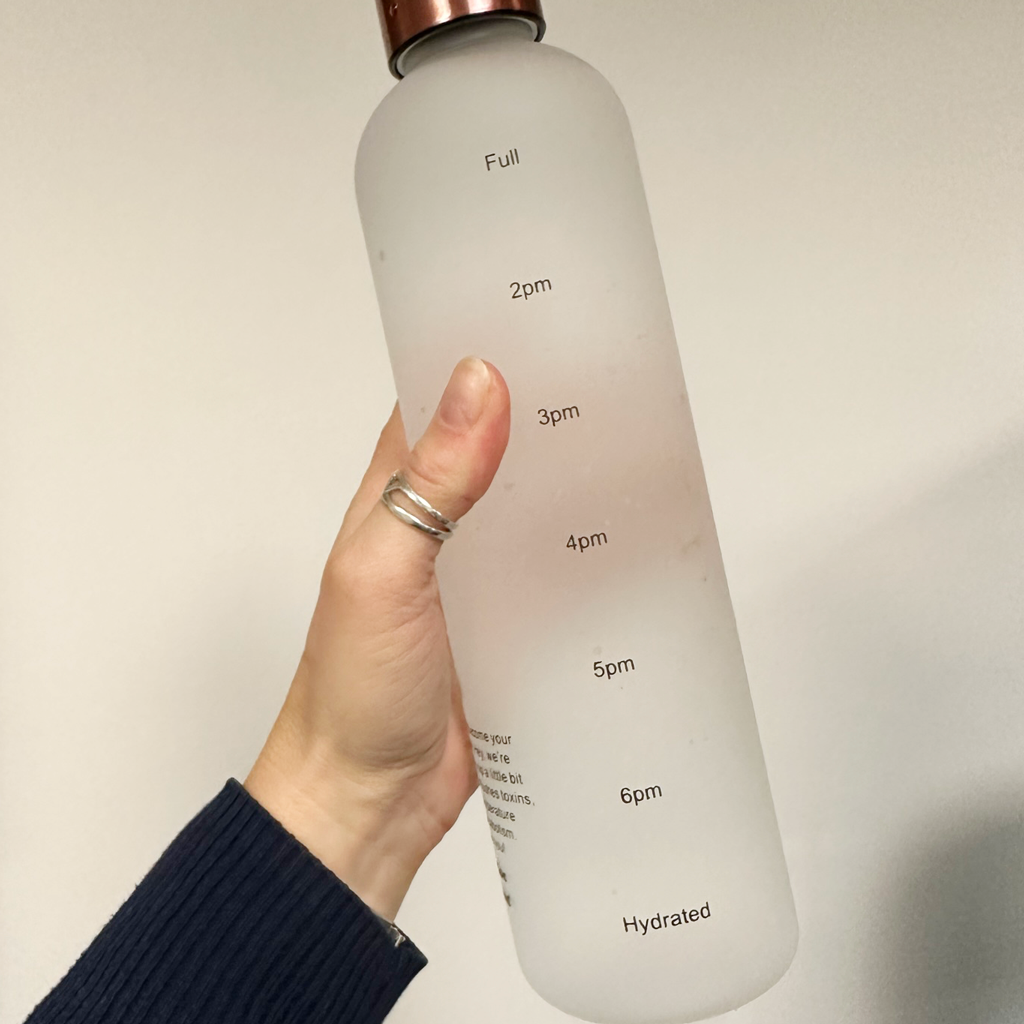 Choose Eco-Friendly Products
Finally, when you're in the market for buying something new, check to see if there's an eco-friendly alternative.
From non-petroleum based, refillable cosmetics, to yoga mats that biodegrade, there are so many amazing and sustainable products on the market today.
We especially love these smart notebooks from Rocketbook.
Simply write your notes, as you would do normally, upload a digital copy to your smartphone using the QR code, inbuilt into each page. Then once the notebook is full, pop it in the microwave and your written notes magically disappear.
Not only are you saving on paper, but your notes are digitally stored too.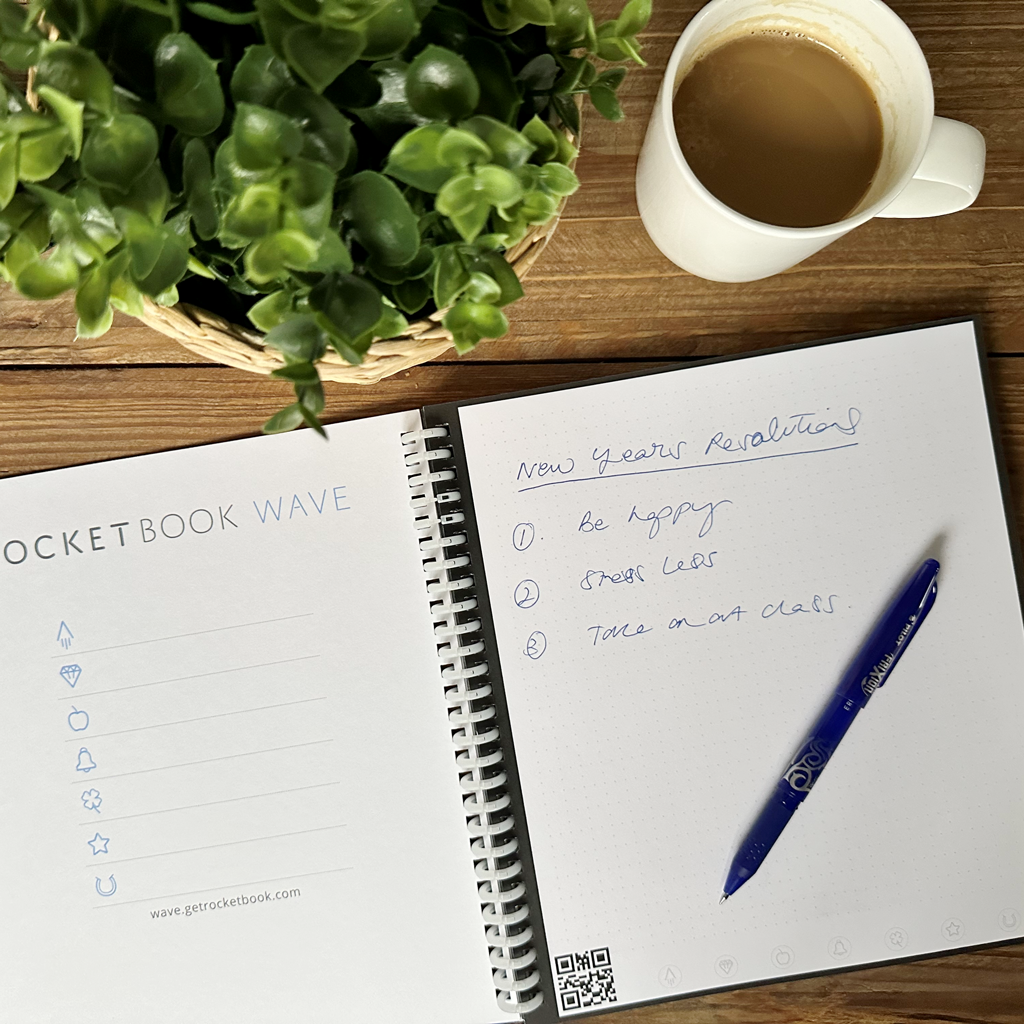 Are you going to make any sustainable changes this year? Let us know in the comments!