Paint Pop Paint Sticks are not only heaps of fun for children, they're also super-versatile and they're a great way to support a child's early development!
So, as part of Trends UK's Paint Pop Paint Sticks takeover, we wanted to look at some of the key ways Paint Pop Paint Sticks can be used to help children in their early learning journeys.
Encourage Creative Expression
One of the most important outcomes of any creative act is the process of self-expression. Creative activities can be hugely satisfying and fulfilling for a child, enabling them to express themselves openly and without judgement. Paint Pop Paint Sticks offer all children a great way to express themselves and experiment with colour, while minimising the mess! Their easy twist up and down format makes them great for kids who have not yet developed the pencil grip, meaning that children of all abilities can get creative with Paint Sticks!
Encourages Experimentation
Using Paint Pop Paint Sticks to get creative is also a great way to foster experimentation, as they help to provide children with opportunities to try out new ideas and techniques, which can encourage new ways of thinking and assist with problem-solving.
Paint Pop Paint Sticks are hugely versatile, and they can be used to produce a range of effects! Children can draw lightly onto their chosen surface for a crayon effect, or they can press down harder for more solid colour coverage. Children can also experiment with different artistic techniques, like dotting, stamping, colour washing, blending and scraping.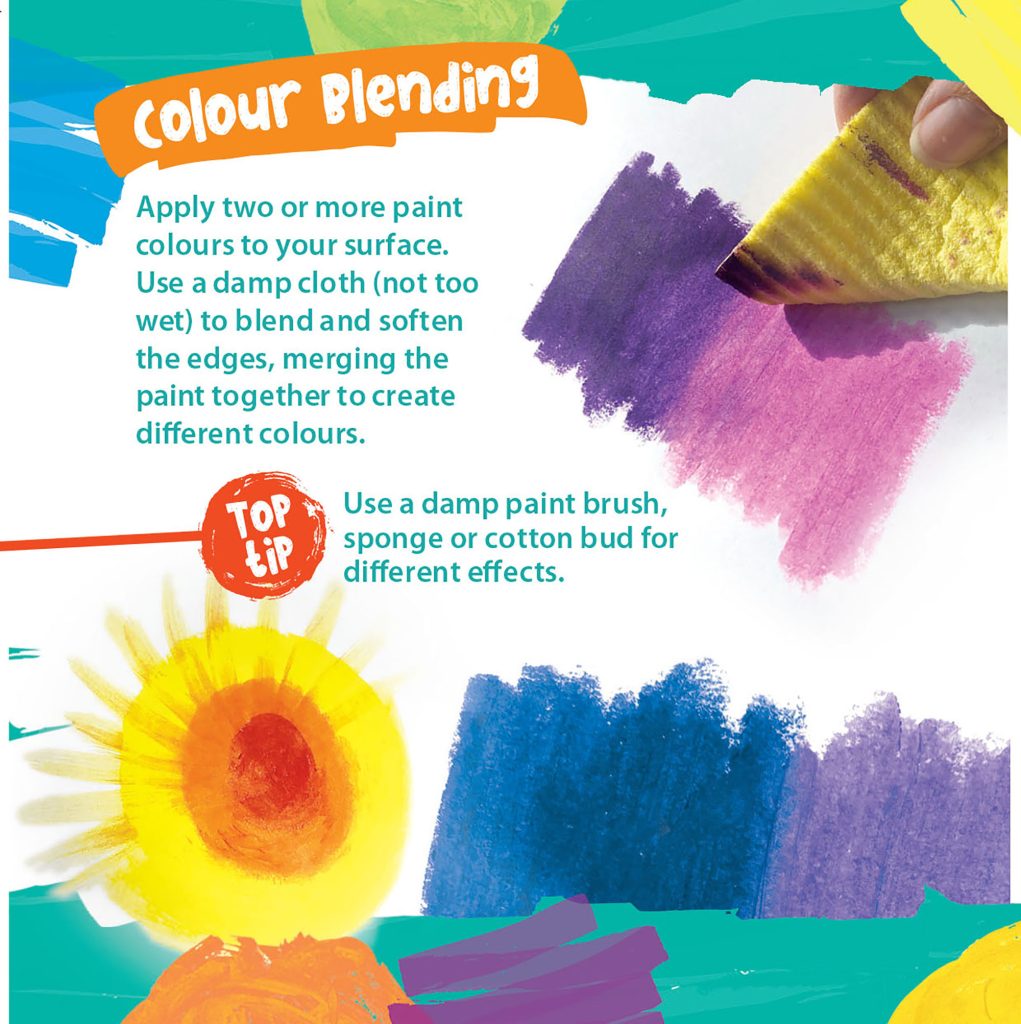 And that's not all – they can be used on many surfaces, including paper, wipe boards, pebbles, leaves, shells and windows, creating even more opportunities for experimentation!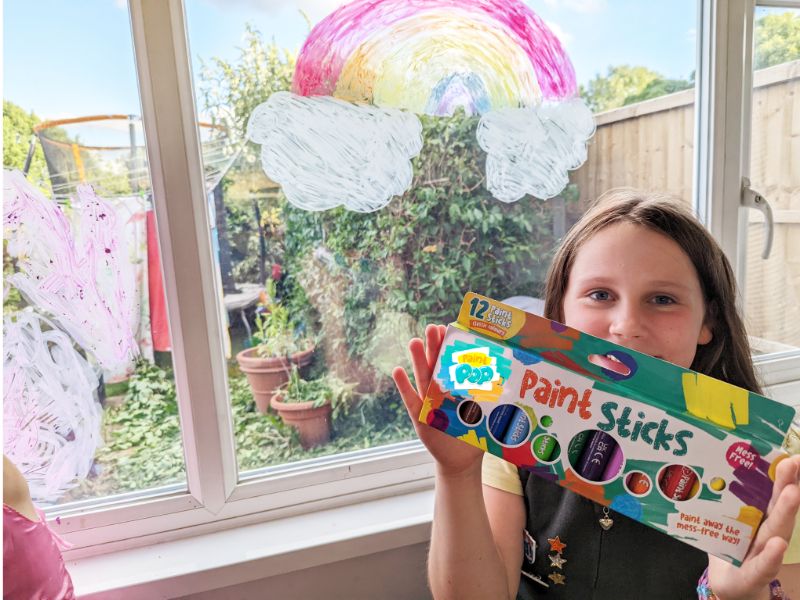 Aids with Colour Recognition & Knowledge of Colour Mixing
Aids with Colour Recognition & Knowledge of Colour Mixing
Paint Pop Paint Sticks encourage children to experiment with colour in a clean and convenient manner! Parents can use Paint Sticks to develop a child's colour recognition skills, asking them to name the colours that appear on the page. Children can also use multiple Paint Sticks to create new colours through colour washing or blending, which will expand their understanding of colour mixing.
Reflects & Nurtures Emotional Wellbeing
This point is true of all kinds of arts and crafts activities! The ability to be creative and create something based on feelings and experiences can help nurture a child's emotional wellbeing, as the creative process offers children a way of expressing and coping with their feelings. A child's artwork can also be reflective of their emotional wellbeing, and it can sometimes offer parents and teachers a way of learning more about what he or she may be thinking or feeling.
Improves Motor-Skills & Co-Ordination
Paint Pop Paint Sticks are perfectly sized for the hands of children and they not only help to develop the creativity of children, but they also help to improve children's motor-skills and co-ordination, which is vital during the early years of teaching.
Refines the pincer grip
Linked to the development of motor-skills and co-ordination, holding Paint Pop Paint Sticks will gradually help to strengthen a child's hand and finger muscles, allowing them to practice their pincer grip. This skill is essential for holding a pen to write!
Continue the fun with Paint Pop Paint Sticks via the main takeover page, where you'll also find lots of fun activities to get inspired!
Main image credit: @Stacey_and_Three