Looking for the best sun protection for your family this summer? We've searched high and low for the best products on the market, to bring you our top picks.
Here are our favourites.
Which is The Best Sun Lotion For Me?
Even for adults dermatologists recommend using an SPF of at least 30 or higher. For kids, it's recommended to use SPF 50 or higher.
In some instances, for very fair skin and sensitive areas, you can use a full sun block.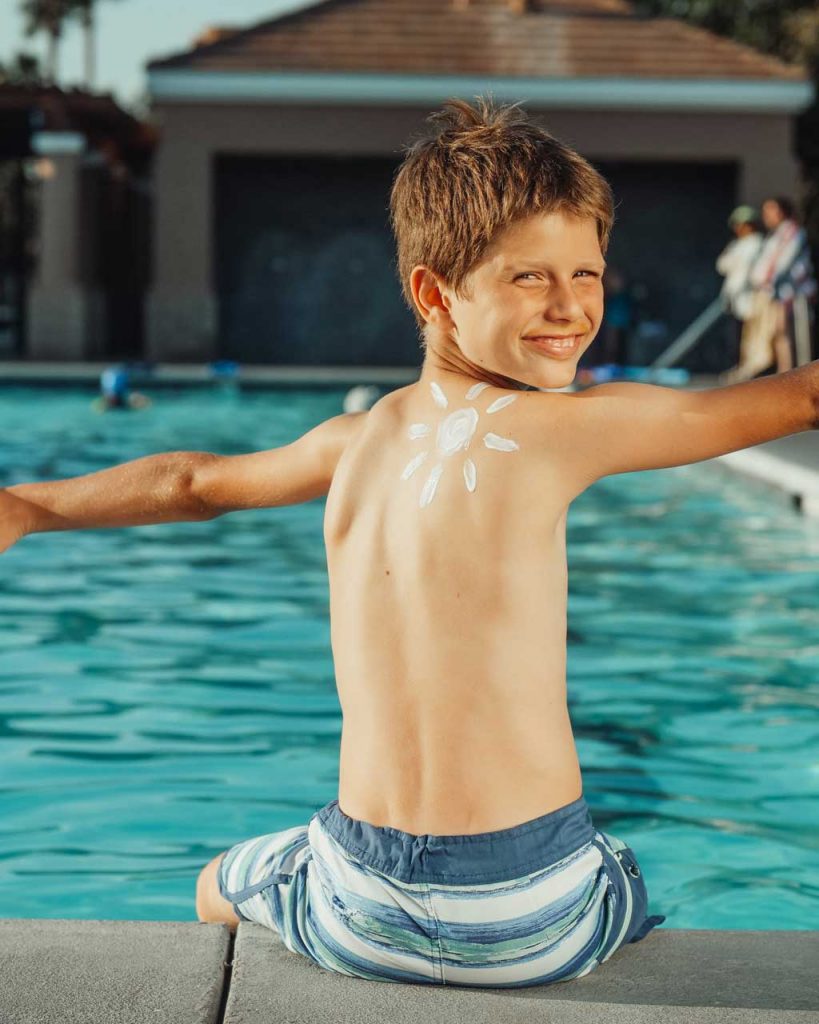 What Does SPF Actually Mean?
SPF means Sun Protection Factor. And the numbers will give you a rough estimate of how long you can stay in the sun without burning.

Using this simple equation.
Take the time your skin would normally burn in the sunshine without any protection (to give an idea, just 15-20 minutes will normally produce redness on someone with fair skin.

Multiply this number by the SPF of your product.

For example: SPF 30 x 20 minutes before burning = 600

600 is the number of minutes you can stay in the sun without getting burnt.

600 minutes divided by 60 minutes (1 hour) = 10 hours of sun protection without a sunburn.
Choose a sunscreen with broad spectrum protection. Broad spectrum SPF sunscreens protect the skin from both UVA and UVB rays. It's really worth knowing — that even with a high SPF — if a sunscreen isn't broad spectrum, you won't be protected from all UVA rays.
Water 'resistant' does not mean 'waterproof'. No sunscreens are 100% waterproof — or 'sweatproof' — and manufacturers are not allowed to claim otherwise.

Don't forget to reapply sun protection if you've been in the water. Or have been sweating a lot!
The Best Sunscreens
Once upon a time, sunscreens left a white coating on the skin – or left you looking like a basted turkey!
These days skin care is so advanced.
This little round up offers the very best in sun protection. And whilst being kind to skin, some are also kind to the planet. Odylique, for example, is vegan and comes in a fully recyclable glass jar.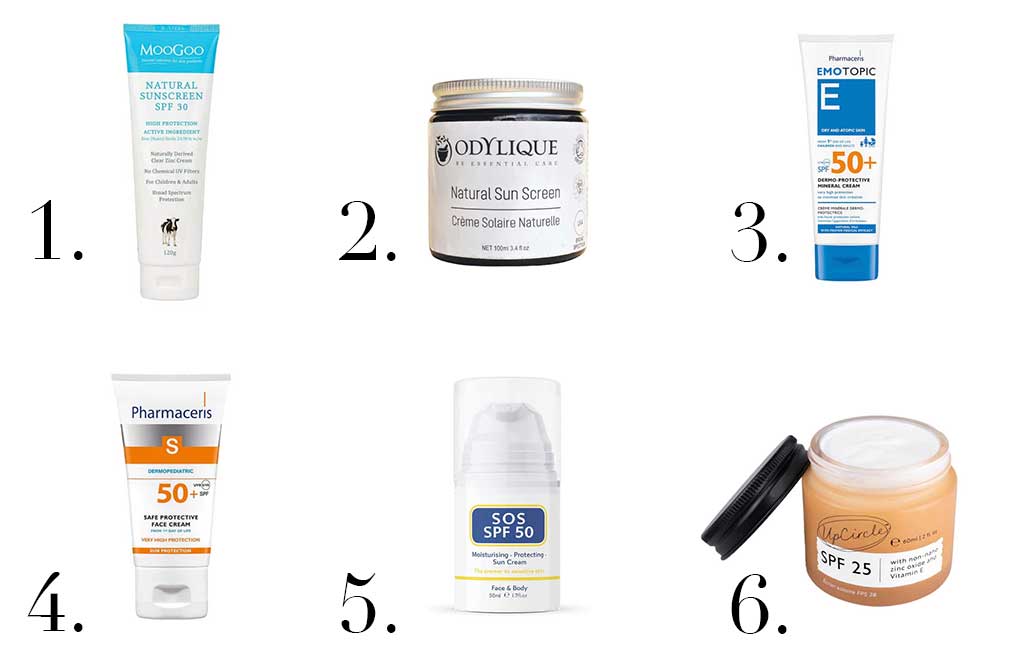 1. MooGoo Natural Sunscreen SPF 30 – £15.00
2. Odylique SPF 30 Natural Sun Cream – from £13.50
3. Pharmaceris Emotopic – Dermo-Protective Mineral Cream – £14.90
4. Pharmaceris S Safe Protective Face Cream SPF50+ – £15.50
5. SOS SPF 50 Sun Cream – £15.95
6. UpCircle SPF25 Mineral Sunscreen – £24.99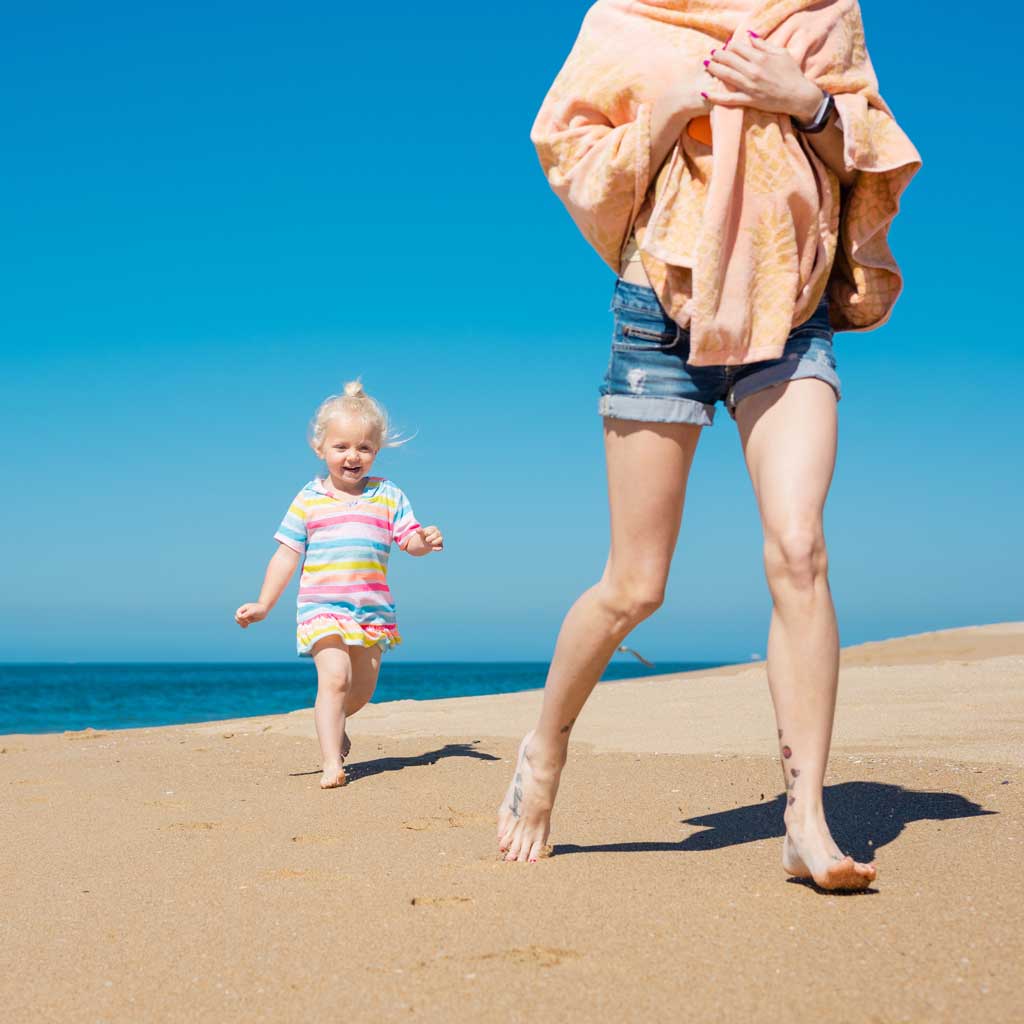 The Best Protection For Delicate Skin
Kids Sun UV Swimwear is the best kind of protection for delicate skin. Combined with sunscreen, they offer unbeatable sun protection for children.
From sunglasses and hats, to shades to pop on the buggy to protect your little one from the sun's damaging rays, here's a little round up of our favourites.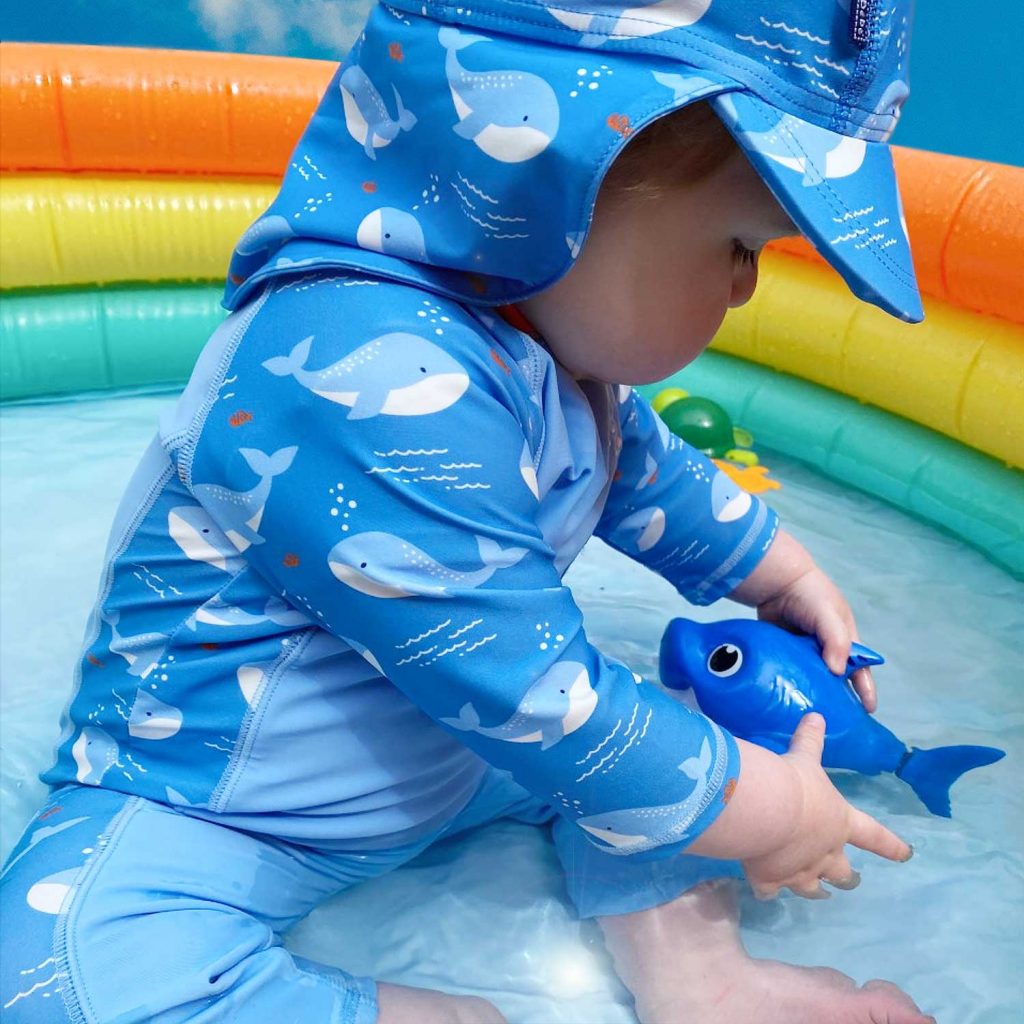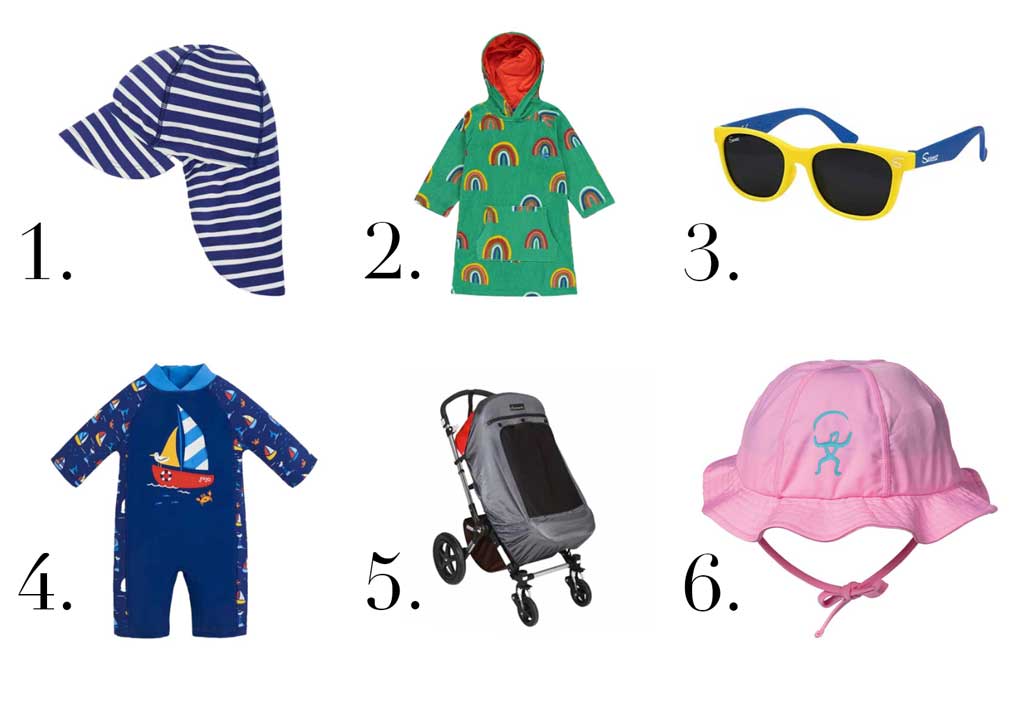 1. JoJo Maman Bebe Kids' Navy Stripe Flap Sun Protection Hat – £14.00
2. Towelling Poncho – from £28.50
3. Suneez Kids UVA/UVB Sunglasses – £25.00
4. Kids' 1 Piece UV Protection Suit – £24.00
5. SnoozeShade Pram/Pushchair Sleep Shade – from £19.99
6. SPF 50+ Baby Sunhat – £25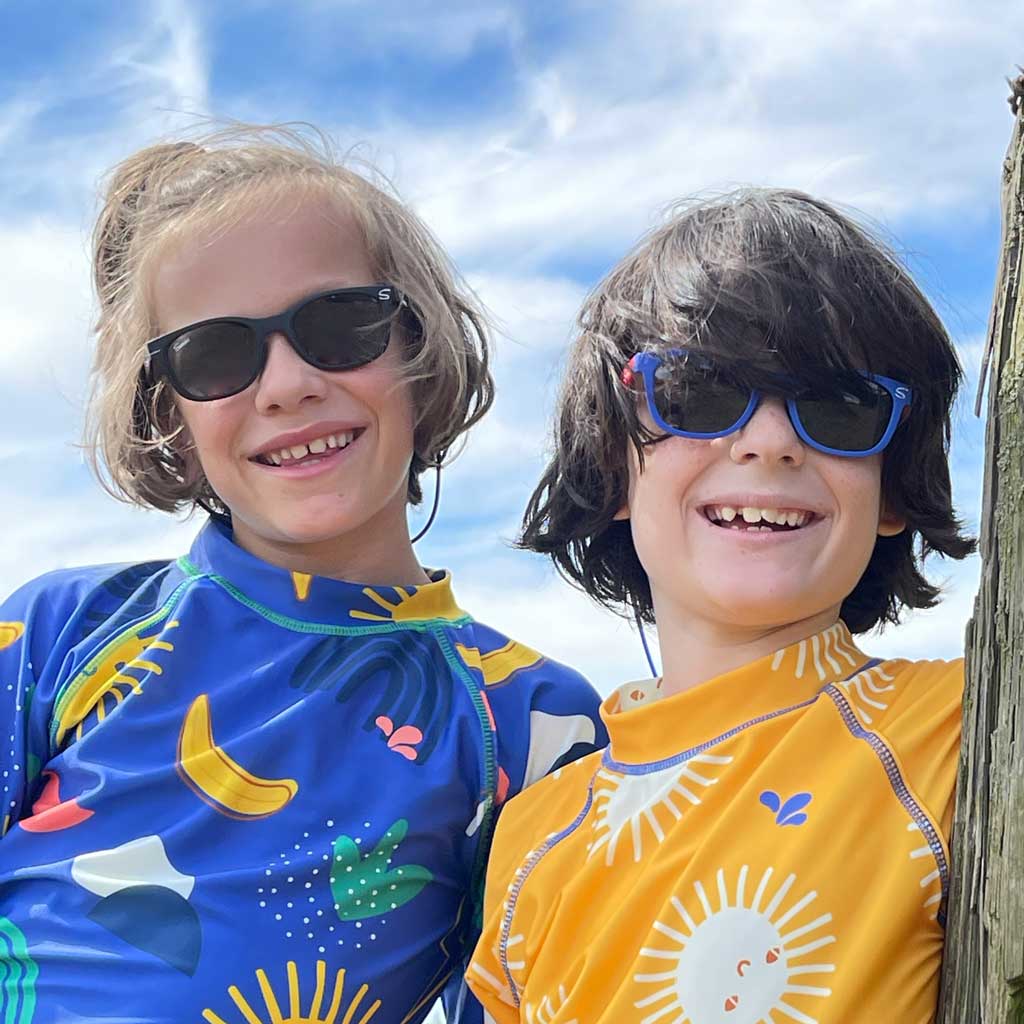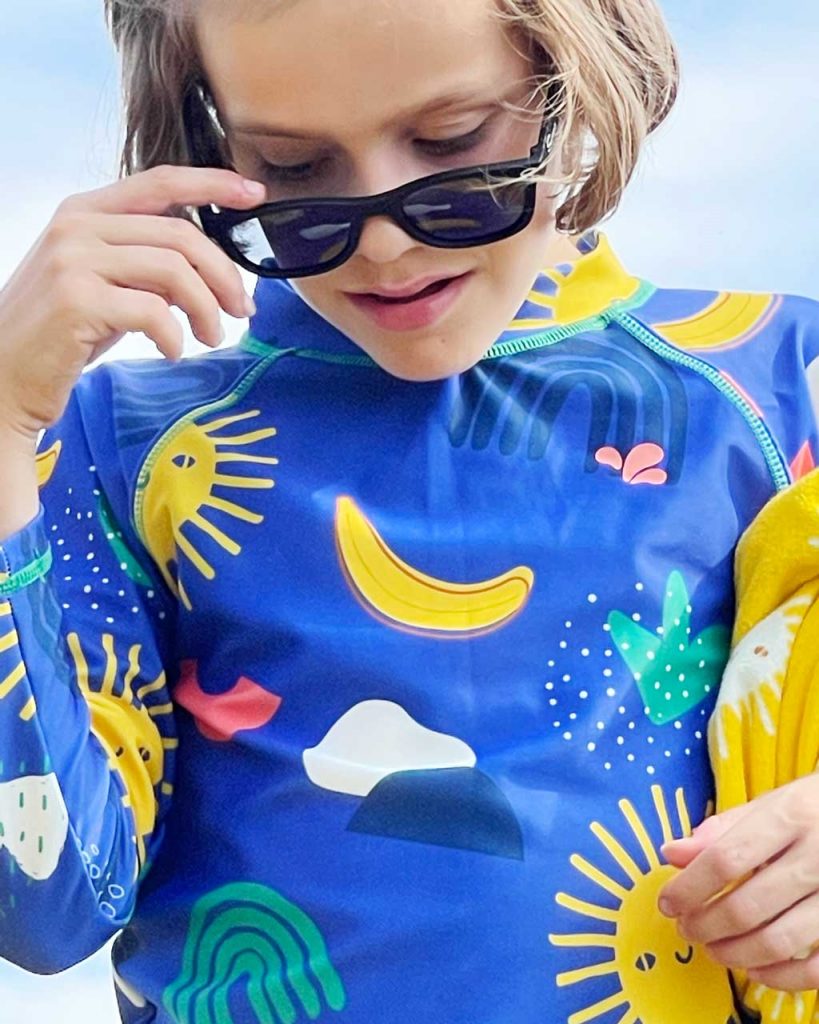 Suneez sunglasses offer amazing UV eye protection for kids – plus they're virtually unbreakable!
Stay Safe in The Sunshine
It's always tempting to stay out in the sunshine – particularly in the UK when sunny days are few and far between. But moderation is definitely the best policy and staying under (or in) the shade will not only give you a reprieve from the heat but also help to protect you from the sun's harmful rays.
If you fancy faking it, we've got a fantastic round up of self tans for you to try out!