The humble tote bag. Offering the perfect solution for women (and men) who need to carry a lot of stuff around in style! They make excellent travelling companions too — especially when you have small kids in tow.
Here's a few reasons why you should be investing in one of these tote bags this summer.
Tote Bags V Shoulder Bags — What's The Difference?
A shoulder bag (or handbag) normally has one strap – a tote bag has two. Plus a tote will typically open much wider and much more easily than a shoulder bag.
And — when it comes to the interior — there are some differences too.
A shoulder bag is often smaller, but has more inside pockets and sections. Whereas tote bags have a large, roomy interior – sometimes with no inner pockets.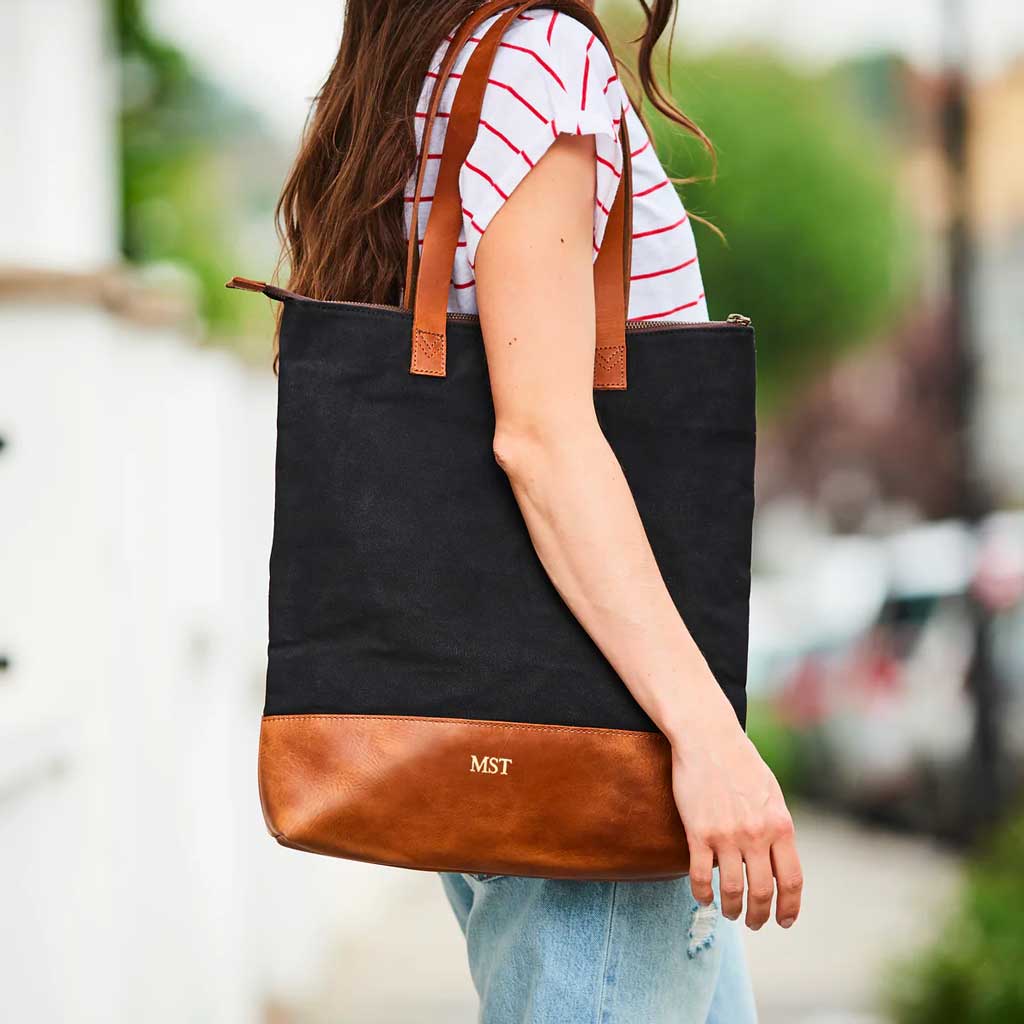 Is a Tote Bag Better Than a Handbag?
It depends on the situation. You certainly would want to lug a tote bag to a wedding. Or even out to dinner!
But when travelling, tote bags really come into their own. They offer a stylish way to carry everything you need.
Roomy enough for passports, wallet, ticket. A magazine, kindle, phone. Plus your child's favourite stuffed toy, some snacks and a water bottle.
In our opinion, they're indispensable. Particularly if you're planning a trip abroad with kids!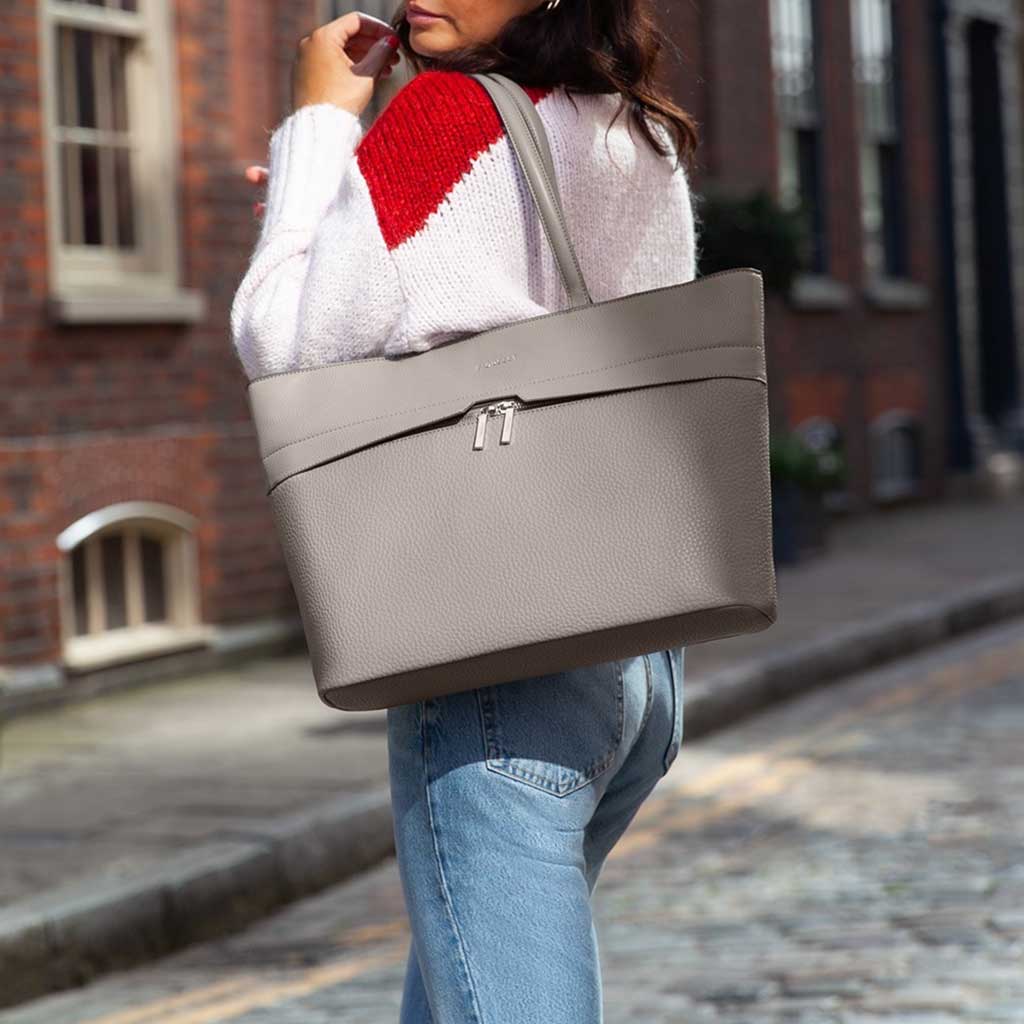 The Best Tote Bags
From the queen of handbags herself, Anya Hindmarch, bringing us the crème de la crème of in-flight tote bags, to a gorgeous quilted number from Saint + Sofia, heres our pick of the best tote bags on the market right now.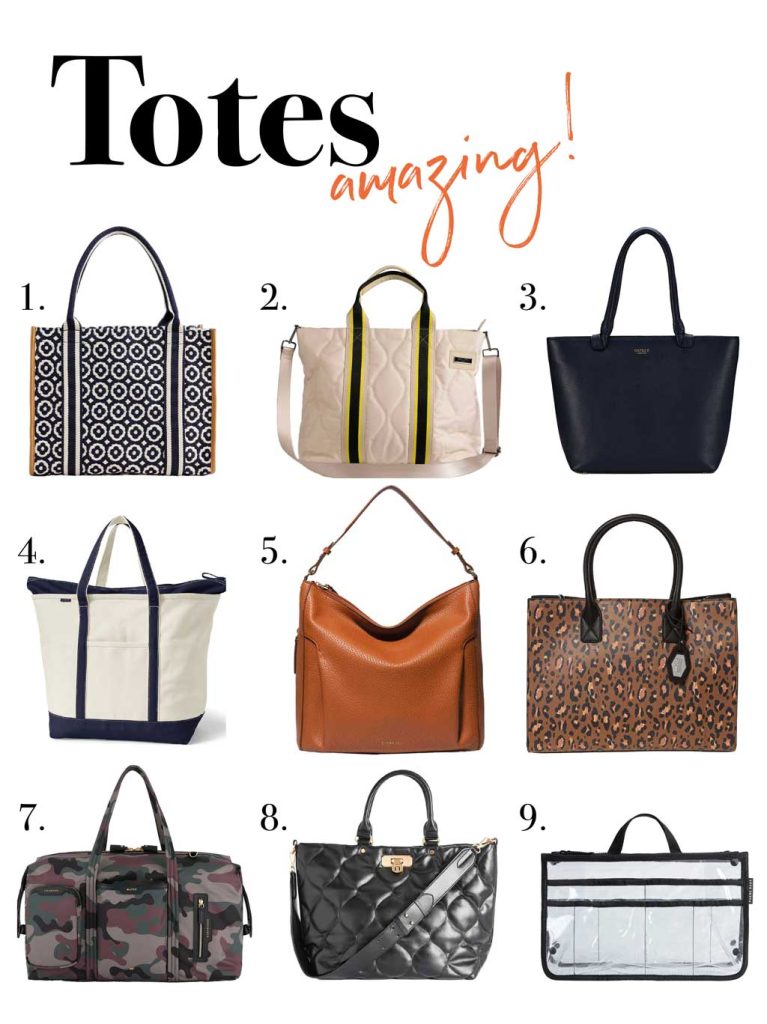 1. Structured Canvas Tote Bag – Boden, £60 | 2. Cream Quilted Tote Bag – Saint+ Sofia, £99 | 3. The Wanderer Nylon Tote – Osprey London, £65 | 4. Extra Large Zip Top Canvas Tote Bag – Lands End, £40 | 5. Erika Tote in Tan – Fiorelli, £75 | 6. Cavalli Class Multicolour Leopard Pattern Tote Bag – TK Maxx, £79.99 | 7. In-Flight Bag – Anya Hindmarch, £650 | 8. Black Quilted Lock Tote Bag – Next, £40 | 9. Bag Organiser / Organiser Insert – PRENE, £23.97
Featured image photo by Adrienne Andersen