We've had great fun testing the creative play toys here at UKMums.tv, and by testing we mean making bracelets, movies, decorating slime and making an awful amount of mess! Having spent weeks testing, we are proud to name our top Creative Play Toy for 2018 as:
Name: HUE Animation Studio
Price: RRP £41.63 plus VAT
Website: https://huehd.com/shop/
Manufacturer: Ascent Information Technology Limited / HUE
"HUE Animation Studio is a starter kit for would-be movie makers aged 8-13. It includes HUE Animation, easy-to-use stop-motion software, HUE HD USB camera (with built-in microphone) and a 60 page book full of tips and ideas. This fantastic value, highly creative and educational toy will bring hours of pleasure to the young film director who with the click of a button can animate anything from a favourite toy, LEGO figures, clay creations or a 2D drawing."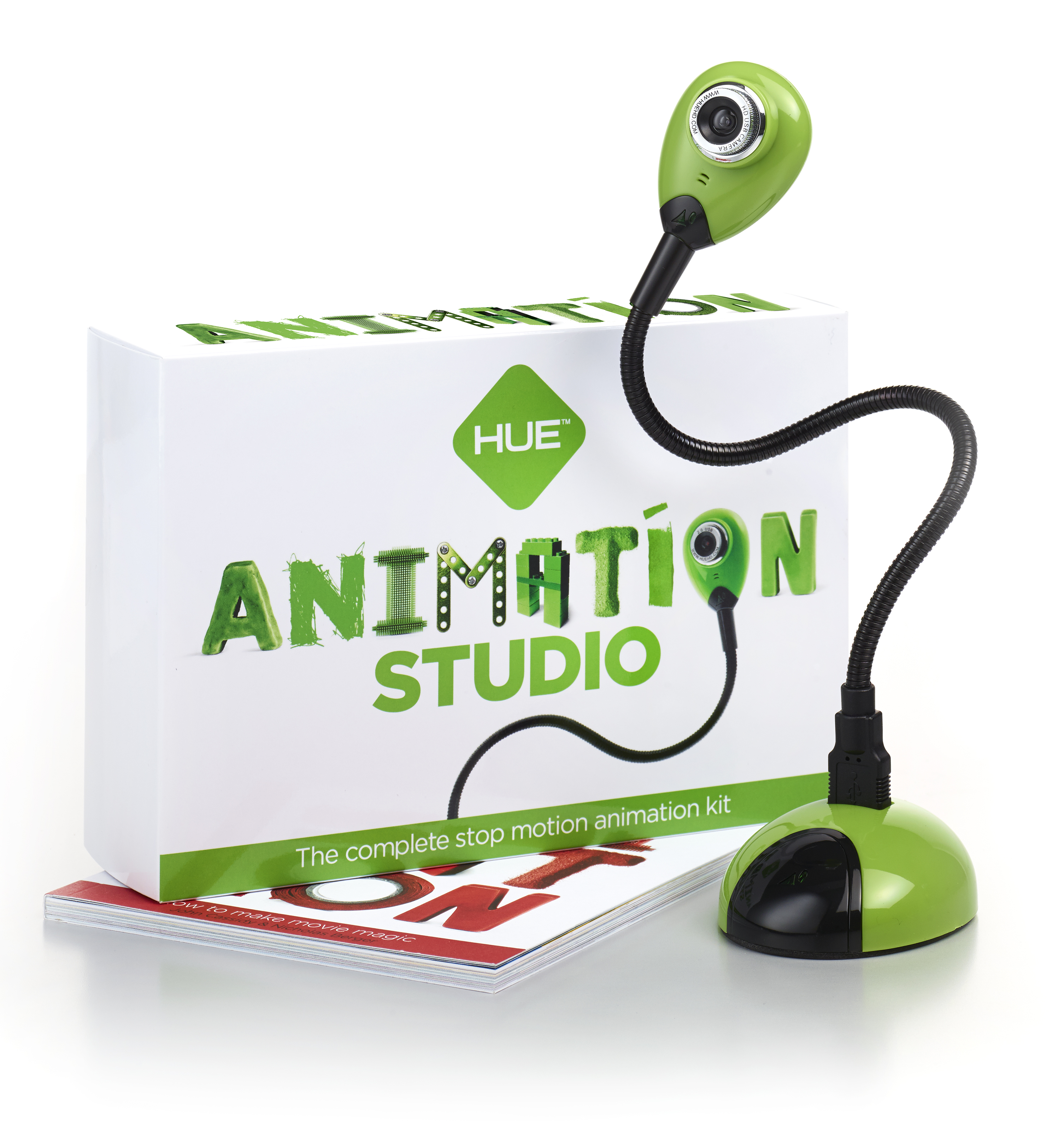 Why UKMums.tv loved HUE Animation Studio – Our tester said: "This is a fabulous kit that provides hours of fun for budding film-makers. It's really easy to use and we love how everything we need to make our mini film  is included. It will grab your child's interest right from the get go, and is very educational and highly creative."
If you want to try your hand at making your very own mini movie, you can buy your very own HUE Animation Studio here and here – for a limited time only we are offering our readers a 10% discount on orders made up until 31/12/2018. Use the code UKMUMS10 – valid on all colours of the HUE Animation Studio (red, blue and green).
Take a look at our feature that contains everything you need to know on stop motion animation and the benefits of creative play!