Looking For The Ultimate Newborn Essentials List? You've Just Found It!
Having a baby? With everything else going on – hormones, midwife appointments, your every changing body (and emotions) – not to mention the expense – it's no wonder we get totally overwhelmed with all the 'must have baby items' on the market these days. UK Mums TV have put together the ultimate newborn essentials list; the items you and baby really, truly need, so you can forget the ones you can live without.
Baby Feeding Checklist
Even if you're planning to breastfeed, it may still be worth getting a starter pack of bottles. A lot of mums like to express, then feed the baby breastmilk with a bottle. Great for your partner to get involved with feeding too.
Nursing bras – 3-5
Breast pads
Nipple cream
Breast pump (manual or electric)
Milk storage bags or pots
A feeding cushion
Muslins – lots and lots! They make the perfect bibs for newborns!
Bottles/teats/bottle brush
Sterilising equipment
Formula
An extra kettle – this is perfect for boiling and letting the water cool so you always have water on hand to make up baby's bottle. There's nothing worse than coming to make up an feed but someone's just boiled the kettle for a cuppa!

Bravado | Sustainable Collection Maternity Bras
Bravado Designs, has recently unveiled the steps they are taking to ensure their much loved maternity lingerie is becoming even more sustainable! The brand's commitment to a better future covers everything from the yarn used, the thoughtful design made to stand the test of time and the packaging a product arrives in. The perfect gift for any expectant new mum, this high quality bra is a gift that will truly keep giving, with undeniable support and comfort.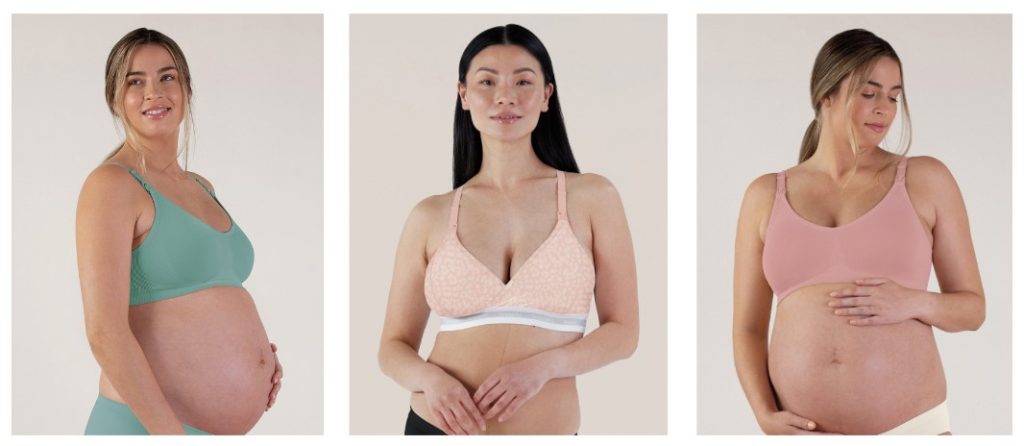 Medela Freestyle Flex™ 2-Phase Double Electric Breast Pump
The Freestyle Flex from Medela is a double electric breast pump designed to fit into your life. Its compact design is lightweight and the USB-chargeable battery, gives you the flexibility to express wherever – and whenever – you like; with no compromise on pumping performance.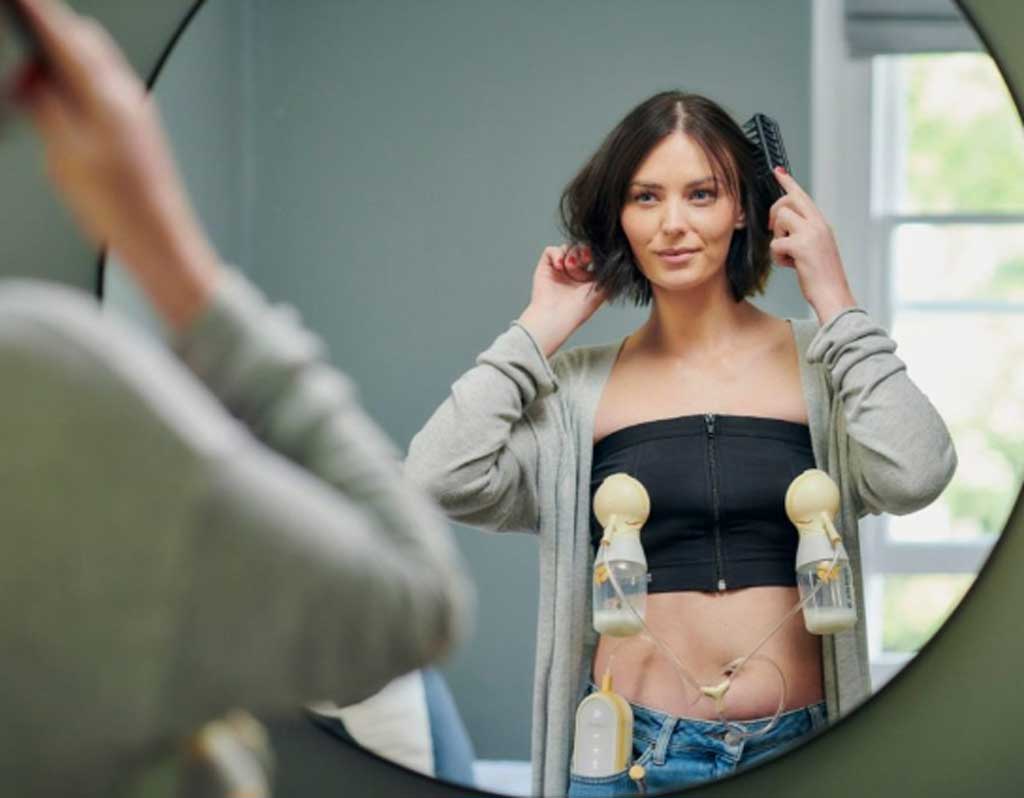 The Tripp Trapp® chair and Tripp Trapp® Newborn Set from Stokke
In our humble opinion, this is one of the best items you could invest in.
The Stokke Tripp Trapp® Chair might feel like an expensive outlay but it literally grows with your child. UK Mum's editor Caro bought two when her twins were born and almost a decade later, they're still used every day!
Combine Tripp Trapp® with their newborn set and you can use the chair from day one.
The natural place for your newborn, the Newborn Set is cosy, comfortable and ergonomic, it lifts your infant up to table height. This enables eye contact and is a great opportunity to spend quality time together with the whole family.
As your baby grows, continue to use your Tripp Trapp® Chair as a high chair and seat with other accessories to give your growing child a seat at the table – from toddler through teen and even adult years.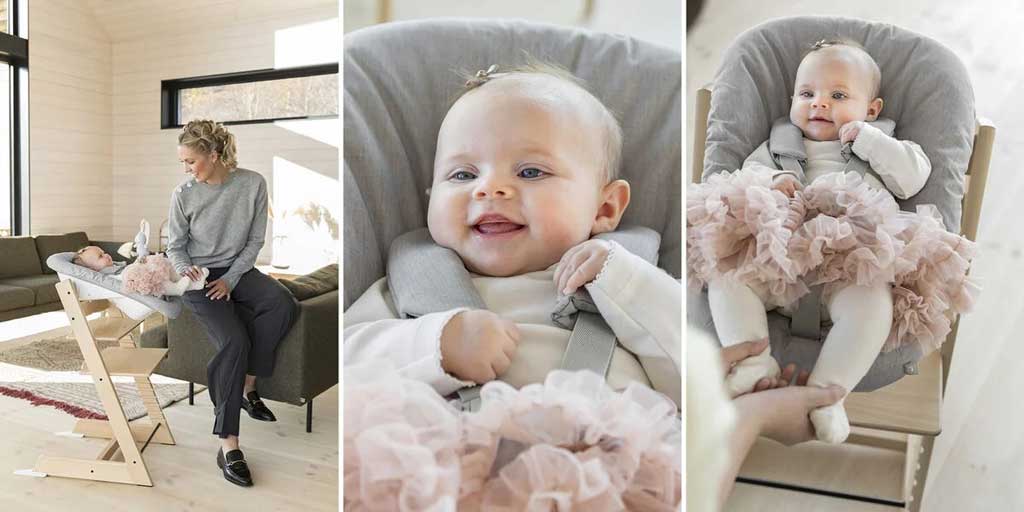 Baby Sleep Essentials Checklist
Moses basket
Cot
Mattress
Sheets
Blankets
Scratch mitts
Sleep suits/vests
Sleeping bags
White noise app for your smart phone – these are invaluable!

The SnüzBaskit by Snuz
Snüz, the iconic sleep brand behind the bestselling SnüzPod, has unveiled the SnüzBaskit; the Moses Basket reinvented! It brings traditional comfort and portability into the modern world. The SnüzBaskit is bigger, stronger, and more breathable, than traditional Moses Baskets.
The stand can be bought separately, or as part of the bundle price of £99.95, where customers will get the SnüzBaskit and the stand, representing fantastic value for money!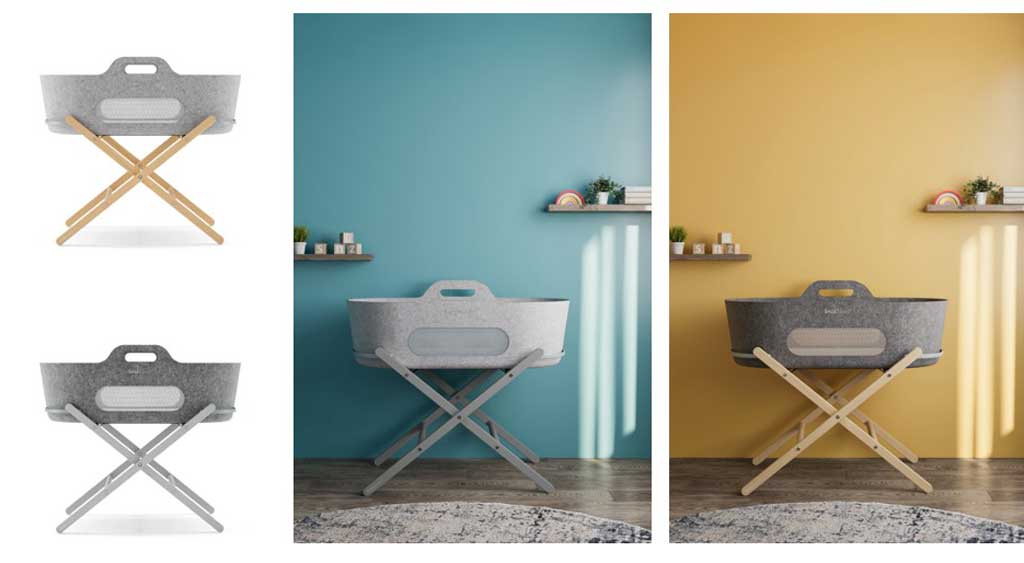 Newborn Swaddle Bag from MORI
Another must have for our newborn essentials list! Newborn babies love feeling comforted whilst they're sleeping which is why MORI designed their Swaddle Bag to replicate the natural cuddle of the womb.
The bag makes life simpler, as traditional swaddling can be a little tricky to master at first. Crafted from organic cotton and bamboo for a soft feel on a newborn's skin. The fabric is breathable & thermoregulating to keep baby at the perfect temperature every night in every season.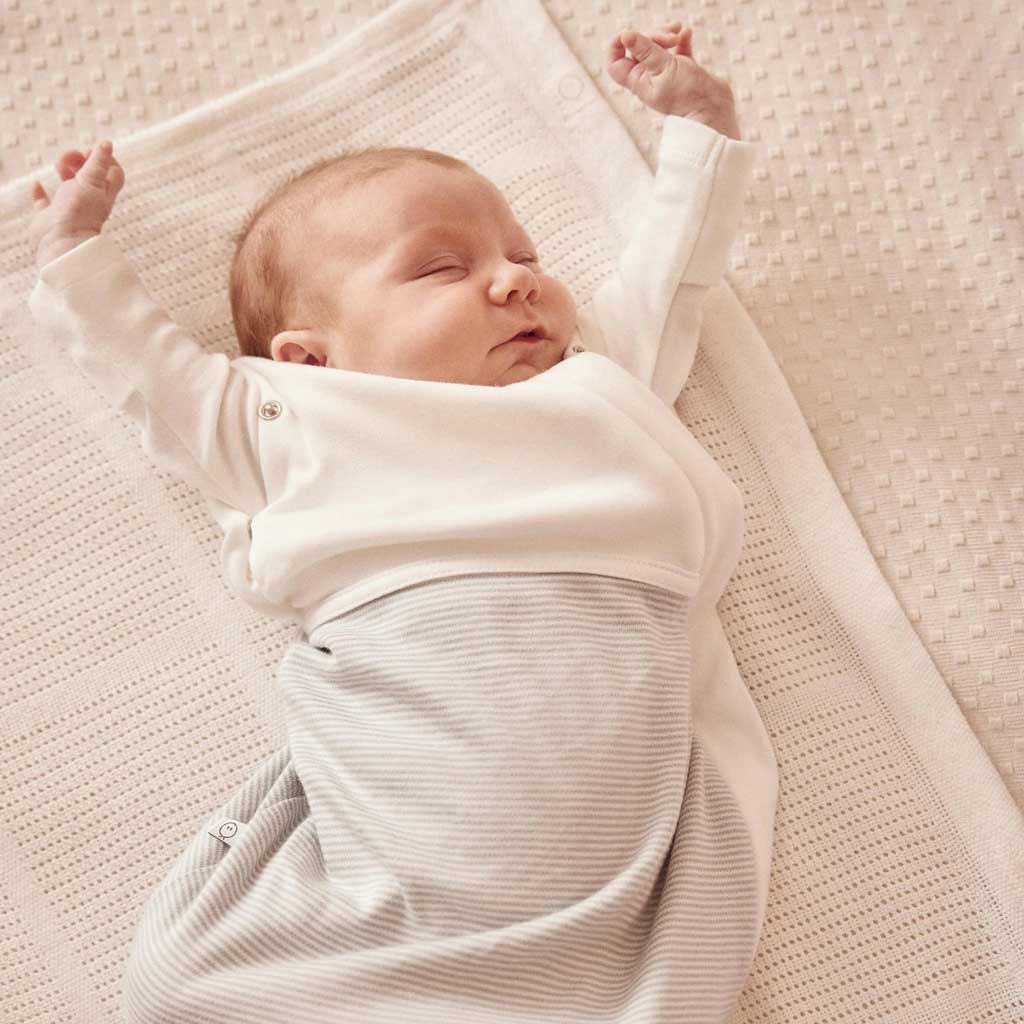 Baby Travel Essentials
When you're out and about with baby – either at home or abroad, in the car or on-foot – you'll want to make sure your newborn is travelling in comfort and safety. And you have the right gear on hand for any 'little accidents'!
Car seat
Pram/buggy/travel system
Sling/baby carrier
Nappy changing bag & mat

The Bugaboo Fox 3
Bugaboo's Fox 3 pushchair offers the ultimate comfort for any terrain. It combines a premium look with more than 20 years of innovative stroller design, featuring advanced ergonomics.
The new carrycot design with a breezy panels offers optimal airflow for even more comfort for your newborn.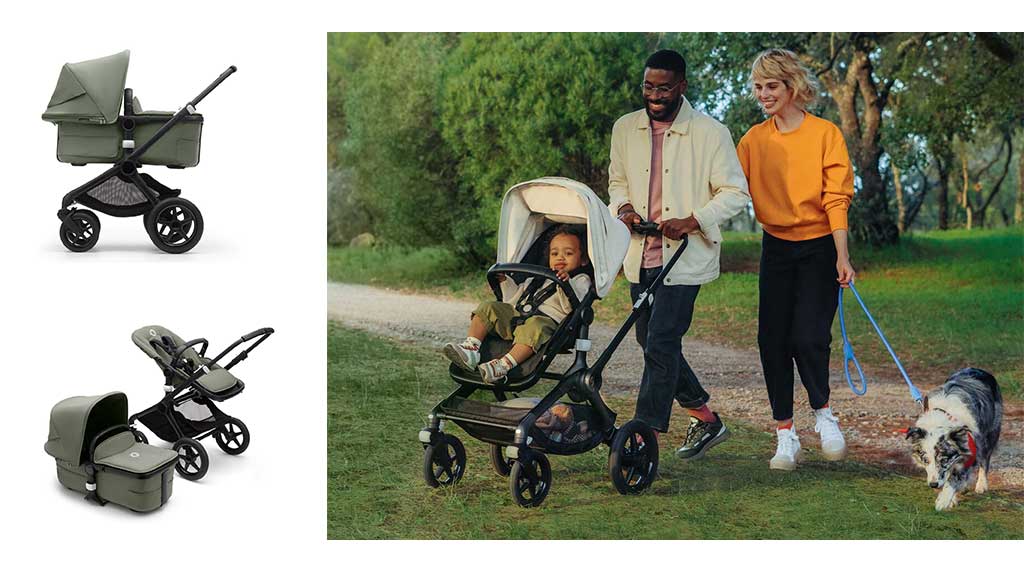 Nursery Essentials For Your Newborn
From feeding pillows to nappy bins, here are some more basics for our newborn essentials list.
Nursing chair (to be honest a sturdy, comfy chair is just fine – you don't need to buy a specially designed chair for the job!)
Changing table/mat
Nappies
Cotton wool/baby wipes
Nappy bin
Nappy cream
Baby bath
Baby toiletries
Hooded towels
Soft washcloth or sponge
Nail scissors
Hairbrush
Thermometer
Play mat
Swing/bouncer
Baby monitor (optional – half the UK Mums team didn't use one!)

Metanium Nappy Rash Ointment
There's a reason why parents of babies and small children love Metanium so much! This magic, yellow cream is an effective treatment for the sorest, reddest nappy rash.
Specifically formulated to soothe and treat nappy rash, Metanium is 100% vegan-friendly, unscented and does not contain lanolin. Best of all, it can be used from birth onwards. And it really, really works. A gold winner in our 2021 awards, Metanium Nappy Rash Ointment is a must have item on our newborn essentials list.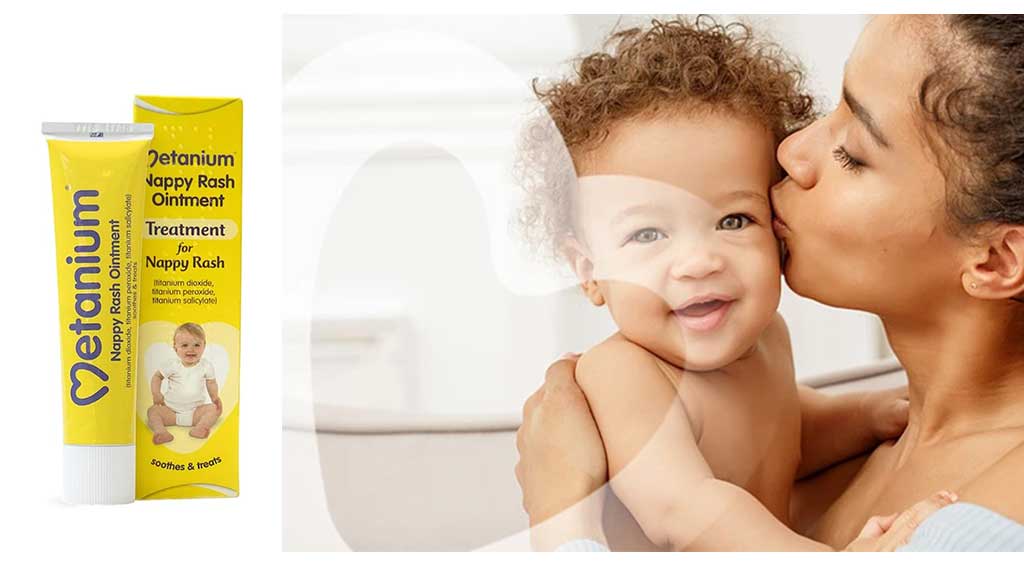 Grab a Copy of Our Downloadable Newborn Essentials List
We're constantly on the look out for new products and will update the list of must-haves when we find something that we recommend.
Plus, we host the UK Mums Baby and Pre-School Awards every year where our panel of testers and experts locate the very best products on the market today.