The month's are flying by! It feels like 5 minutes ago that we shared our March loves. And now it's April! We've celebrated Easter and — this week — it's St Georges Day. We've also eaten most of the Easter treats and have been trying to keep the kids entertained with crafts galore over the holidays.
We're Eating…
Mini ice-creams, made with the chocolate from leftover Easter eggs! The Mini Delices Choco Cones Ice Cream Set is absolutely brilliant for creating mini ice cream treats.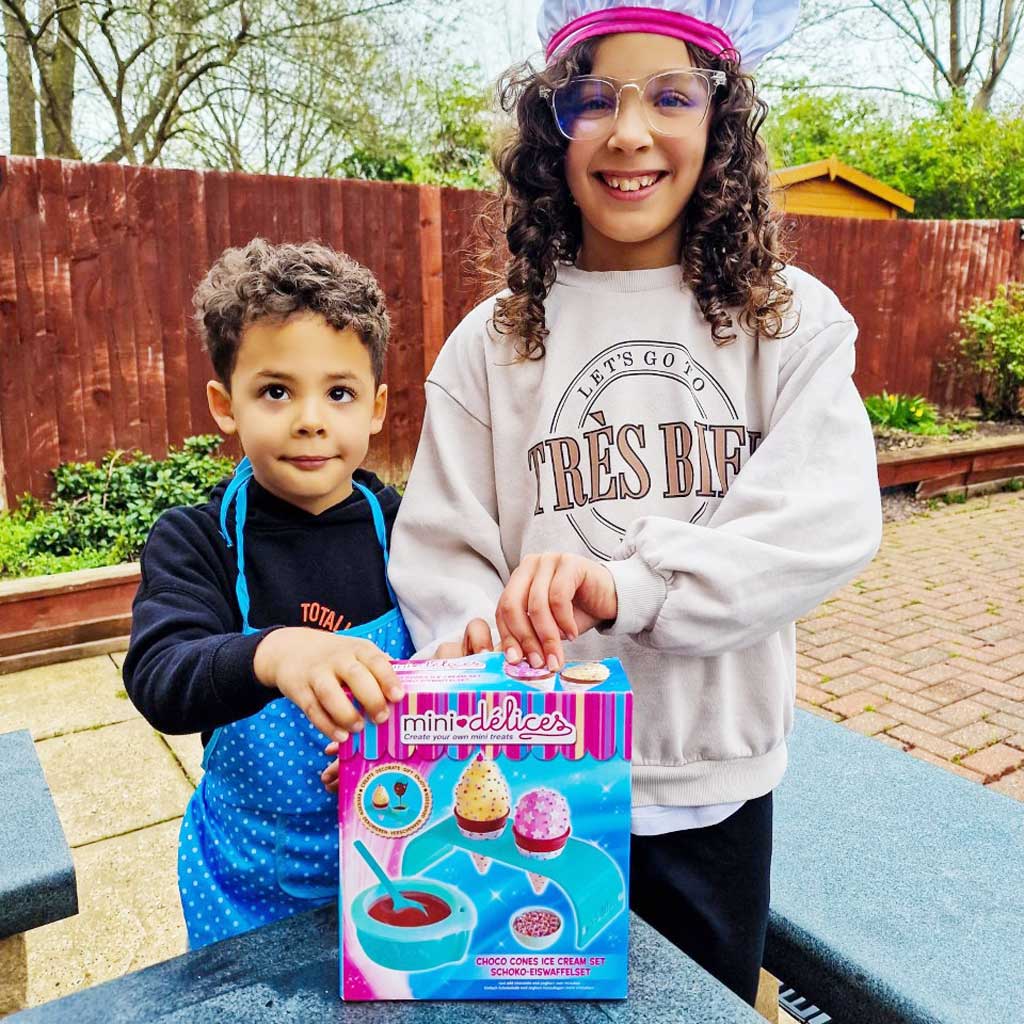 Fun and easy to make without boiling water (or using the microwave). Just melt your Easter chocolate (if you've managed not to eat it all!) in the bain-marie and use the moulds to create a cone.

Then get creative and decorate them with sprinkles and sweets — then display your yummy makes on the stand provided.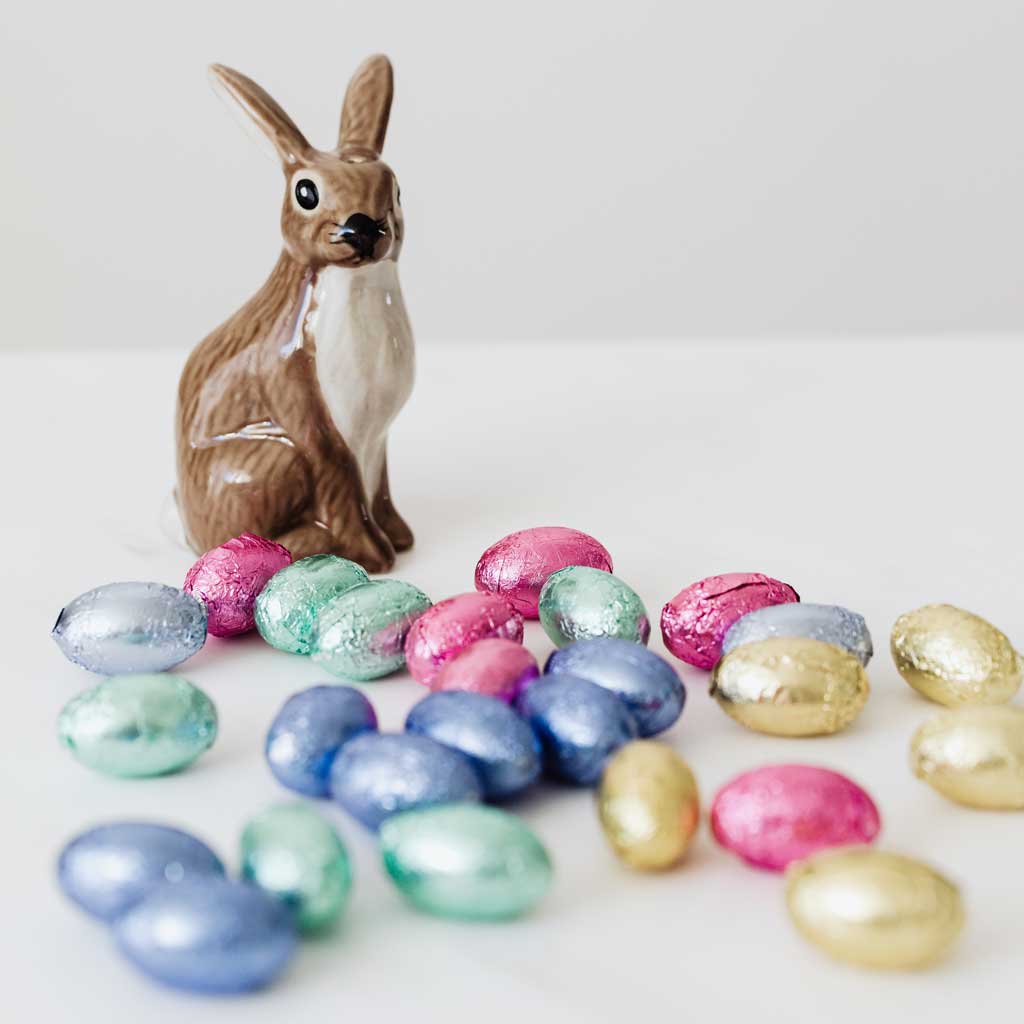 We're Wearing…
Monica Vinada earrings. The creator of 'The Ear Party', her gorgeous designs are perfect for stacking and creating curated looks for your ears.
We Love…
Playing games! From dominos to board games, the Easter holidays are in full swing and it's the perfect time to crack open your favourite game and enjoy a little bit of childhood fun with the family.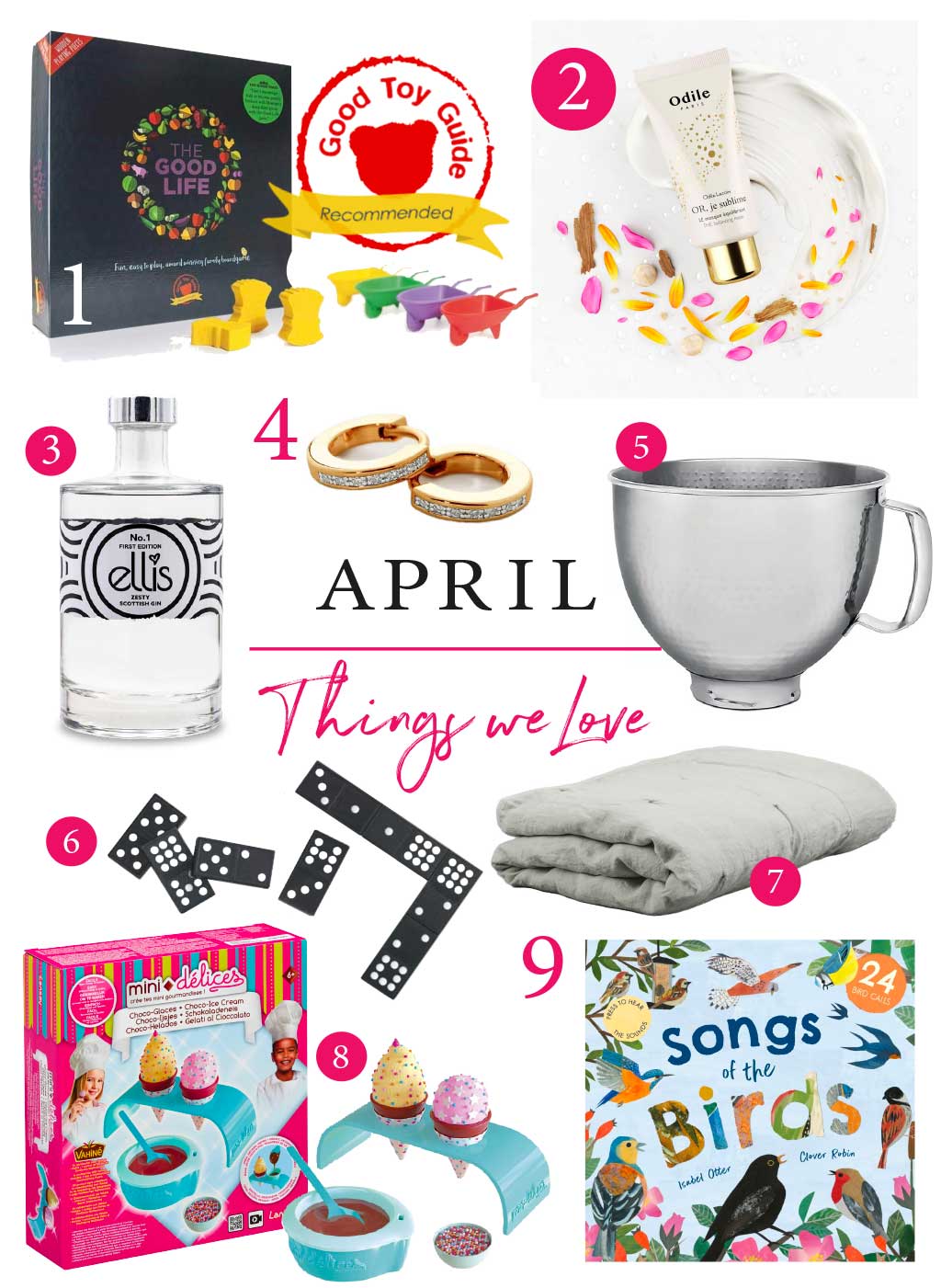 1. The Good Life Board Game — Allingham Games, £29.95 | 2. OR je sublime The Balancing Mask — Odile, £45 | 3. Ellis No.1 Zesty Gin — from £6 | 4. Skinny Diamond Mini Huggie Earrings — Monica Vinader, £170 | 5. Hammered stainless steel mixing bowl 4.8L — KitchenAid, £99 | 6. Double 9 Dominoes — EDX Education | 7. Oatmeal Linen Quilt — Tielle Love Luxury, £275 | 8. Mini Delices Choco Ice — Amazon, £17.58 | 9. Songs of the Birds – Little Tiger Books, £12.99.

If you want to read more about the author of Songs of the Birds — Isabel Otter — head over to our 'Coffee-Break with the Author' column for March. You can find out all about her and her other books.
*All prices correct at time of publication