At UK Mums TV Towers we've been gathering together a little collection of our favourite picks for the month ahead. From lipstick to Soured Plum & Black Pepper Chutney; new books to read -and new things to watch – this little round up celebrates our favourite products for May!
We're loving the new episodes of Lucas The Spider on Cartoonito. He's on at 6pm on weekdays.
Also loving Ballet Fusion's activewear; perfect gear for walking and getting ourselves fit and in shape for the season ahead.
The gateway to summer is here folks! Fingers crossed for some sunshine. Long, balmy days are rolling out ahead and winter is (thankfully) a dim and distant memory.
Hurray, hurray for the month of May!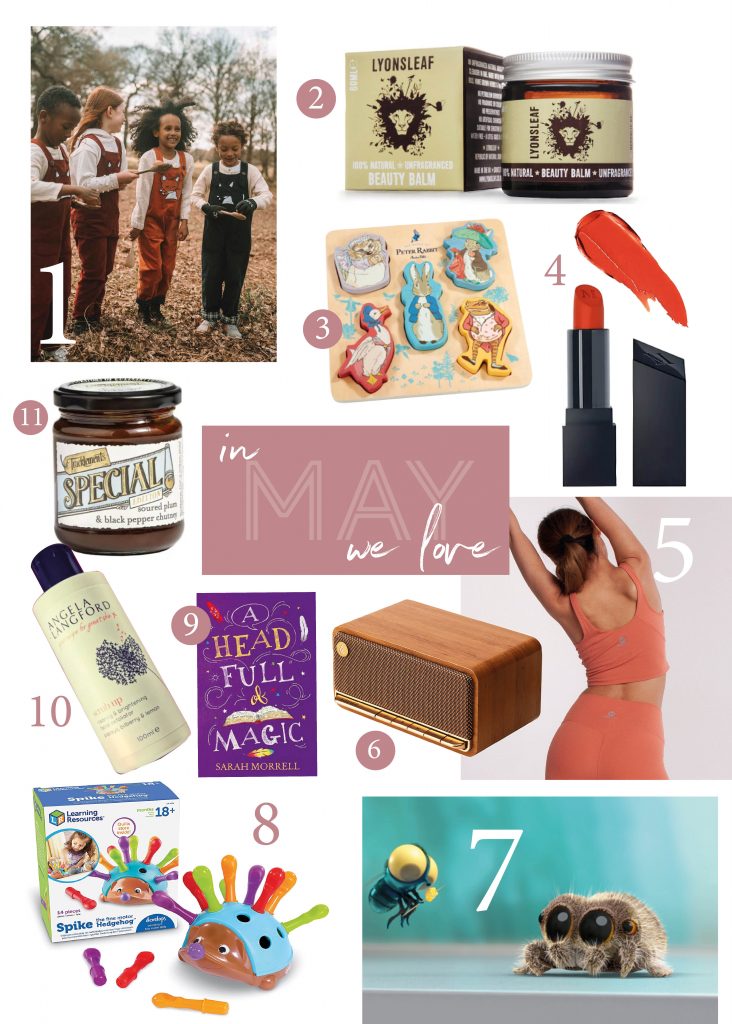 1. Coco & Kiki – Children's Dungarees (£45), 2. Lyonsleaf – Unfragranced Beauty Balm (£14.99), 3. Rainbow Designs – Peter Rabbit Puzzle (RRP £14.99), 4. Morphe Matte Lipstick – Flame – (RRP £12), 5. Ballet Fusion Activewear (from £39), 6. Edifier MP230 Portable Bluetooth Speaker (RRP £130), 7. Lucas The Spider – Cartoonito, 8. Spike The Fine Motor Hedgehog (RRP £16.50), 9. Head Full of Magic – Sarah Morrell – Waterstones (£6.99), 10. Angela Langford – Scrub Up 100ml (RRP £27.50), 11. Tracklements – Special Edition Soured Plum & Black Pepper Chutney (£3.75)