As part of the Peppa Pig Weebles takeover on UKMums.TV, Character Options is giving two lucky readers the chance to win a bundle of Peppa Pig Weebles toys, worth almost £70!
Peppa Pig Weebles offer little ones lots of wibbly, wobbly fun with Peppa and her friends, bringing to life the on-screen magic of Peppa Pig in a fun and unpredictably wibbly way!
Weebles, the iconic 70s toy is BACK, with a fabulous Peppa Pig Weebles collection. This brilliant collection sees all the best-loved characters from Peppa Pig reimagined as brightly coloured, classic, egg-shaped characters that wibble and wobble but never fall down! Instantly recognisable to any Peppa Pig fan, these Weebles figures are sure to delight!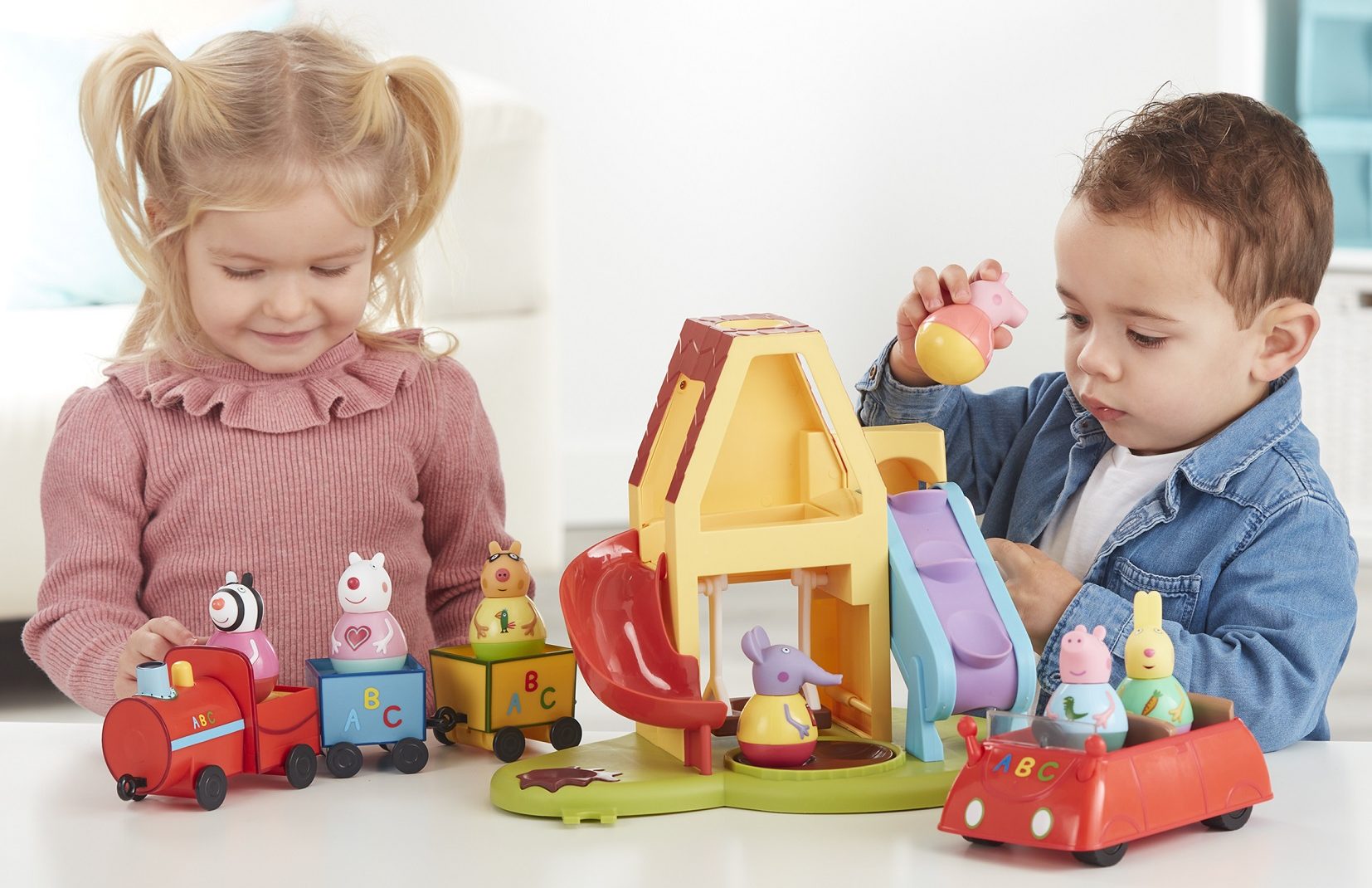 *Please note image is of the wider Peppa Pig Weebles collection; not all items are included within the prize
Know a little one who would LOVE Peppa Pig Weebles? We have two brilliant bundles of Peppa Pig Weebles toys to give away; each is worth almost £70 and includes the following items from the Peppa Pig Weebles collection:
Little ones can push-along Peppa's classic red car to see the wibble wobble action!
What Peppa fan wouldn't enjoy winding the handle to move the Peppa Weebles figure up and then down the slide to land in the muddy puddle. There is also a swing, where kids can push Peppa, as well as a roundabout for lots of dizzying playground fun!
With children's world of Peppa Pig Weebles coming together with the Wobbly Car and Wind and Wobble Playset, all that's left is to add Peppa and her friends to the mix! The Peppa and Friends Figure pack includes Peppa Pig, Suzy Sheep, Danny Dog and Rebecca Rabbit Weebles figures that are compatible with all Weebles playsets and vehicles.
To be in with a chance of winning one of the bundles up for grabs, correctly answer the question below before the closing date of 7 March at 15:30.
To carry on the Peppa Pig Weebles fun, head back to the main takeover page here.
Competition Closed