Ricky Zoom has taken the wheel over at UKMums.tv, with two whole weeks of fun, information, and chances to win!
This fastest new friend for pre-schoolers has been a real hit with young children and their families, and with its unique movie-style, its adorable characters, and the fun-learning story lines, it's easy to see why! Ricky Zoom not only keeps kids thoroughly entertained as they join Ricky and his friends on a series of exciting adventures, but the show also helps teach little ones about the importance of family.
With the show such a smash, and Christmas just around the corner, Ricky is sure to feature on every pre-schooler's wish list this year. So, as part of the takeover, we've been taking a look at some of the best Ricky Zoom products on the market. You can read our full product rundown here, but before you do, keep reading!
We sent a selection of Ricky Zoom toys to some of our favourite parenting bloggers so they could share their thoughts on the range and the programme. Already big fans of the Ricky Zoom animated show, the kids and their families looked like they had a zooming good time playing with the toys! Here's what they had to say…
Review One – Ricky Zoom Toy Bundle – OddHogg 
Kim from OddHogg and her two boys took the Ricky Zoom toys for a test drive. Here's what they thought: "At the heart of so many Ricky Zoom episodes is Ricky's house, where he lives with his family. With Ricky's House Playset the kids can now have all the fun in their own home. My boys have played with it every day since we got it, I think largely because it is so interactive and has so many cool features. The set comes with 1 Ricky Zoom toy, but is compatible with other available toys from the series." Read the full review here.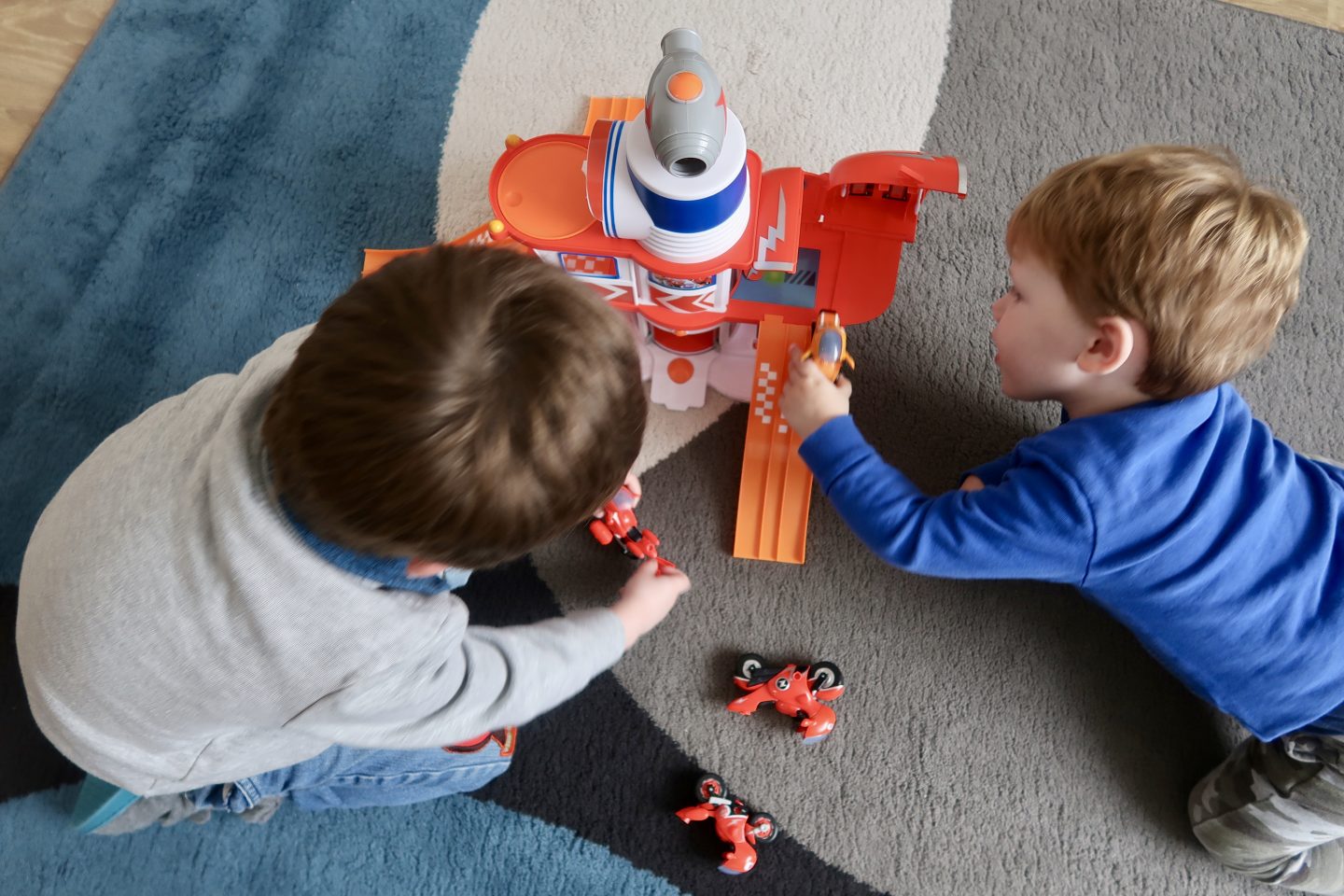 Review Two – Ricky Zoom Toy Bundle – Rachel Bustin
Rachel Bustin, of the family lifestyle blog by the same name, also took a look at some of the toys in the Ricky Zoom range. Here's what she thought: "Our overall thoughts is that Ricky's House Playset is a whole lot of action and fun. It's big enough for the whole family to play together. With lots of features and sounds, it keeps the children's attention for longer and therefore we are getting lots of play time from it." Read the full review here.
Review Three – Ricky Zoom Toy Bundle – Pretty Big Butterflies
Hollie from Pretty Big Butterflies and her son Cameo got to take some of the zoomtastic Ricky Zoom toys for a spin! Here's what she thought: "There's so much to do with this Playset and there are loads of aspects that bring Ricky Zooms home to life. Firstly, it actually includes a Ricky Zoom figure (hooray!) and his cute little sister Toot. The big feature that Cameo loves the most is the lift which moves from floor to floor. It has doors at the bottom and when you press the button and it plays lots of different feature sounds from the show. There are ramps, a moving lookout telescope, a fold-out rescue centre that makes the playset look even bigger, a launcher that makes Ricky literally zoom off the playhouse and so much more!." Read the full review here.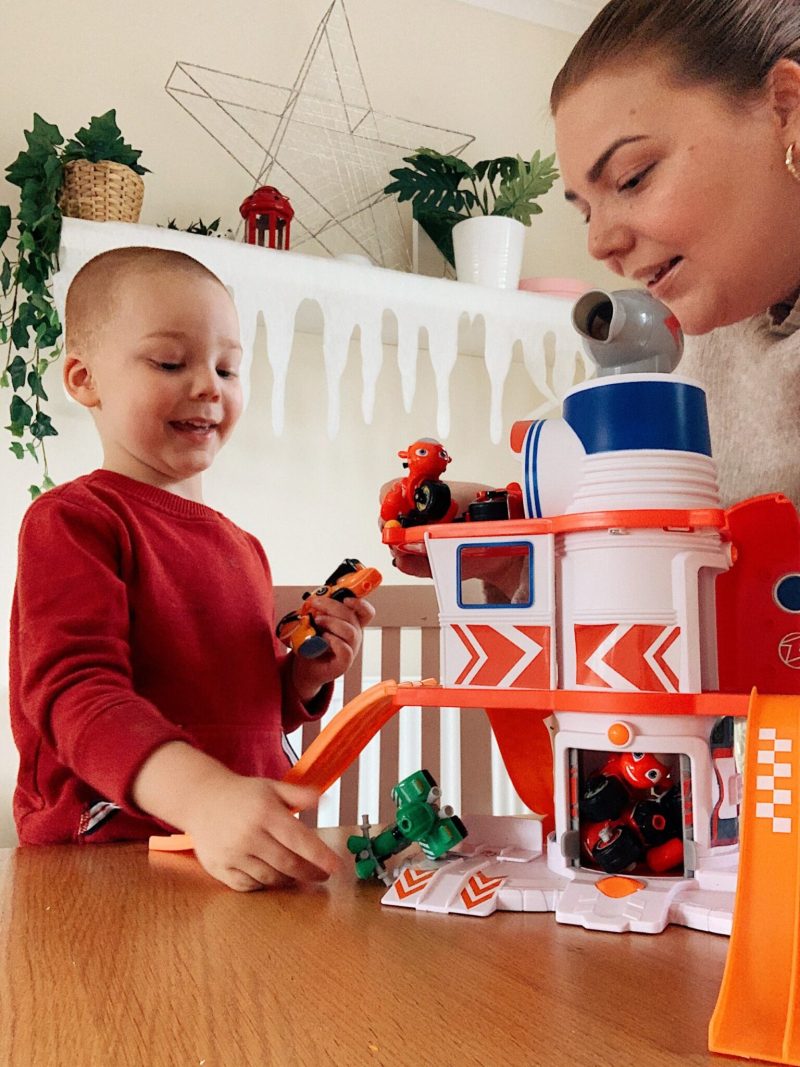 Review Four – Ricky Zoom Toy Bundle – My Balancing Act 
Rowena of My Balancing Act and her son also received some ool Ricky Zoom toys. Here's what she thought: "My son's face lit up when he saw Ricky's House Playset. And I was impressed at how much he's played with it and how it's helped him be really creative when playing.
This toy definitely has the wow factor and I loved watching my son discover everything the playhouse can do. There are multiple ramps for Ricky and family to roll down, a tyre check station, and an elevator to get from floor to floor." Read the full review here.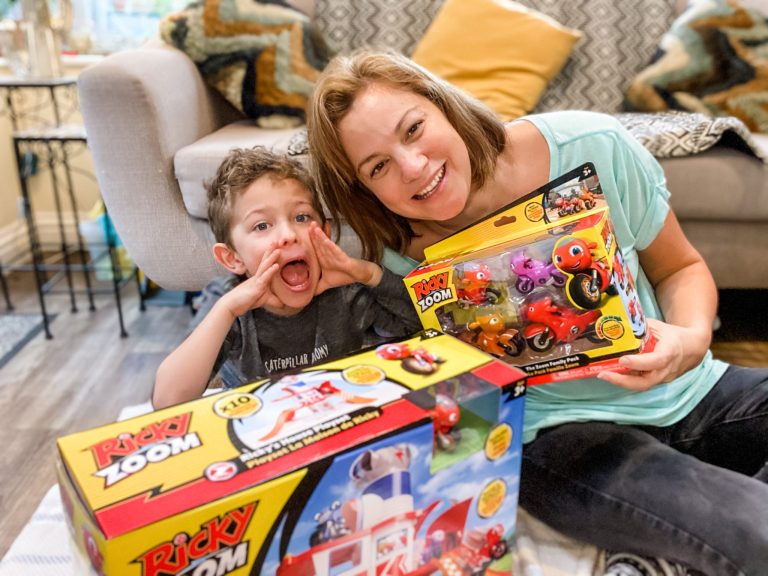 Review Five – Ricky Zoom Toy Bundle – Mummy to Dex
Nicola of Mummy to Dex was sent a selection of Ricky Zoom toys for some fun family play. Here's what she thought: "Ever since Ricky Zoom burst onto our screens in 2019, Dexter has been obsessed. Last Christmas we were given a special early preview of the Ricky Zoom Christmas Special and this year we have been lucky enough to be sent an RC Turbo Trick Ricky and an assortment of Core Racers and Vehicle and Action Accessories to review. Christmas has well and truly come early!" Read the full review here.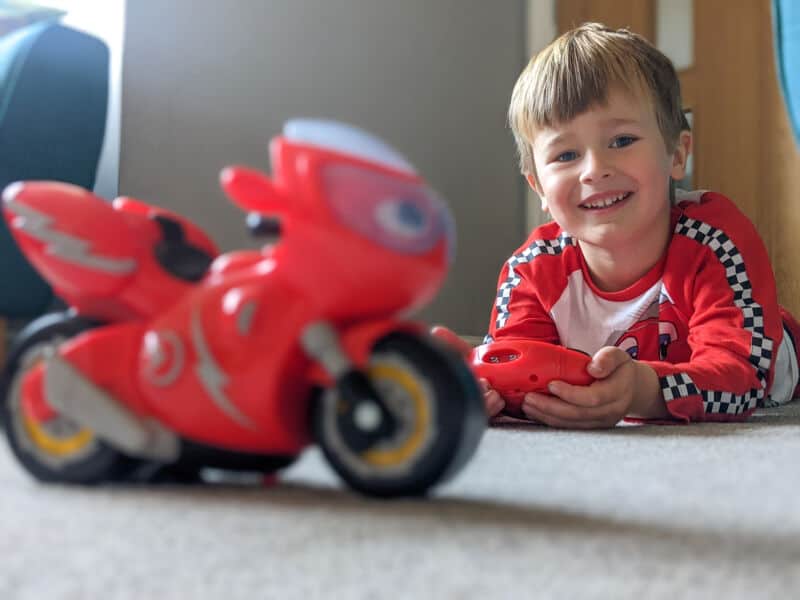 You can shop the Ricky Zoom toy range at The Entertainer, and don't forget you can get up to speed with the show weekdays at 7.40am on Milkshake!