We're joined by Trends UK this week for the Little Brian Paint Sticks takeover! You can find out more about this awesome collection from the main takeover page. But, before you head off, check out these fab snaps from our Instagrammer families!
Little Brian Paint Sticks have fast become the must-have arts or crafts range for any creative family! That's because Paint Sticks are not just mess-free and convenient, they're also super versatile! Kids can use them on all kinds of surfaces to produce loads of cool techniques, including stamping, dotting, scraping and colour washing!
To illustrate just how awesome the Little Brian Paint Sticks really are, we sent some of our favourite influencer families a selection of Paint Sticks goodies, asking them to get creative! Take a look at their wonderful creations and then have a think about what YOU could create with your family and the Paint Sticks collection!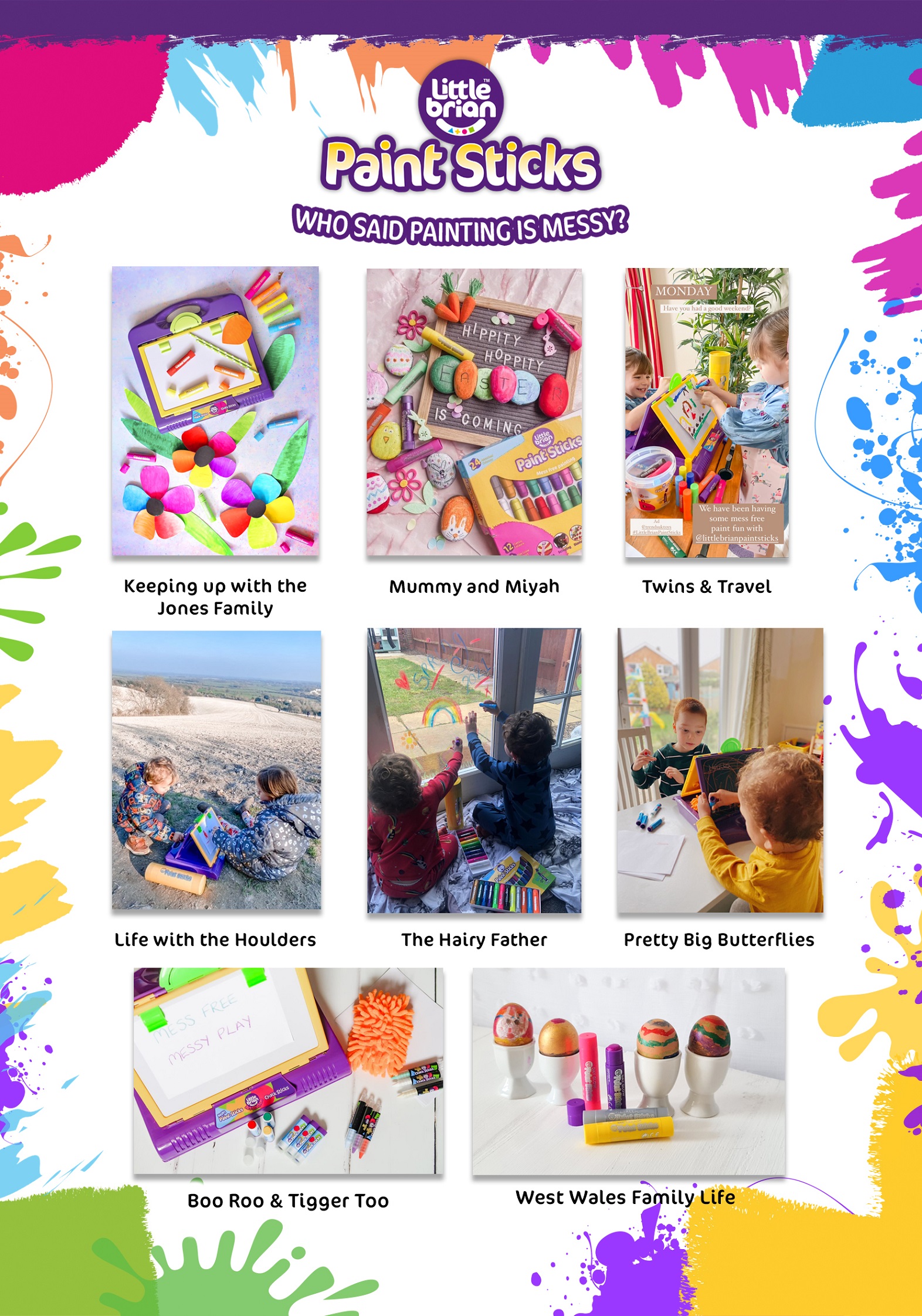 If you love the look of Little Brian Paint Sticks, you can shop the collection at Argos, Smyths Toys Superstores and Amazon. Or, if you're feeling lucky, then enter our competitions for your chance to win some Little Brian Paint Sticks prizes.
Oh, and don't forget to share your family's Little Brian Paint Sticks masterpieces on our Facebook/Twitter pages!