Casdon's collection of role-play toys and replica appliances are designed to get kids learning through pretend play.
Perfect for little ones who want to play at being a grown-up, Casdon toys offer families a fun, safe way for kids to help out! Casdon's role-play toys are also an excellent way for children to develop important early skills, and they're ideal for inspiring curiosity and sparking the imagination!
You can read more about some of our favourite Casdon toys over on the main takeover page. But, before you head off, keep reading to find out what some of the UK's top parenting bloggers thought of Casdon's collection!
We sent a selection of Casdon goodies to UK-based family bloggers so they could share their thoughts on the range. Some were already big fans of Casdon, and the kids and their families looked like they had a great time playing with the toys! But don't just take our word for it. Here's what they had to say…
Pretty Big Butterflies – Casdon Supermarket Till
"Cameo has really got into imaginary play over the last few months and we've set up many shop moments on the table and the floor. When a new Casdon Supermarket Till arrived for him, it was like a match made in heaven! He was now an official little shop keeper, with toy food and money included. It's a great toy because it's bright, interactive and has so many aspects of learning while he plays. So it's a winner from the kid's side and the parent's side."
Read the full review HERE.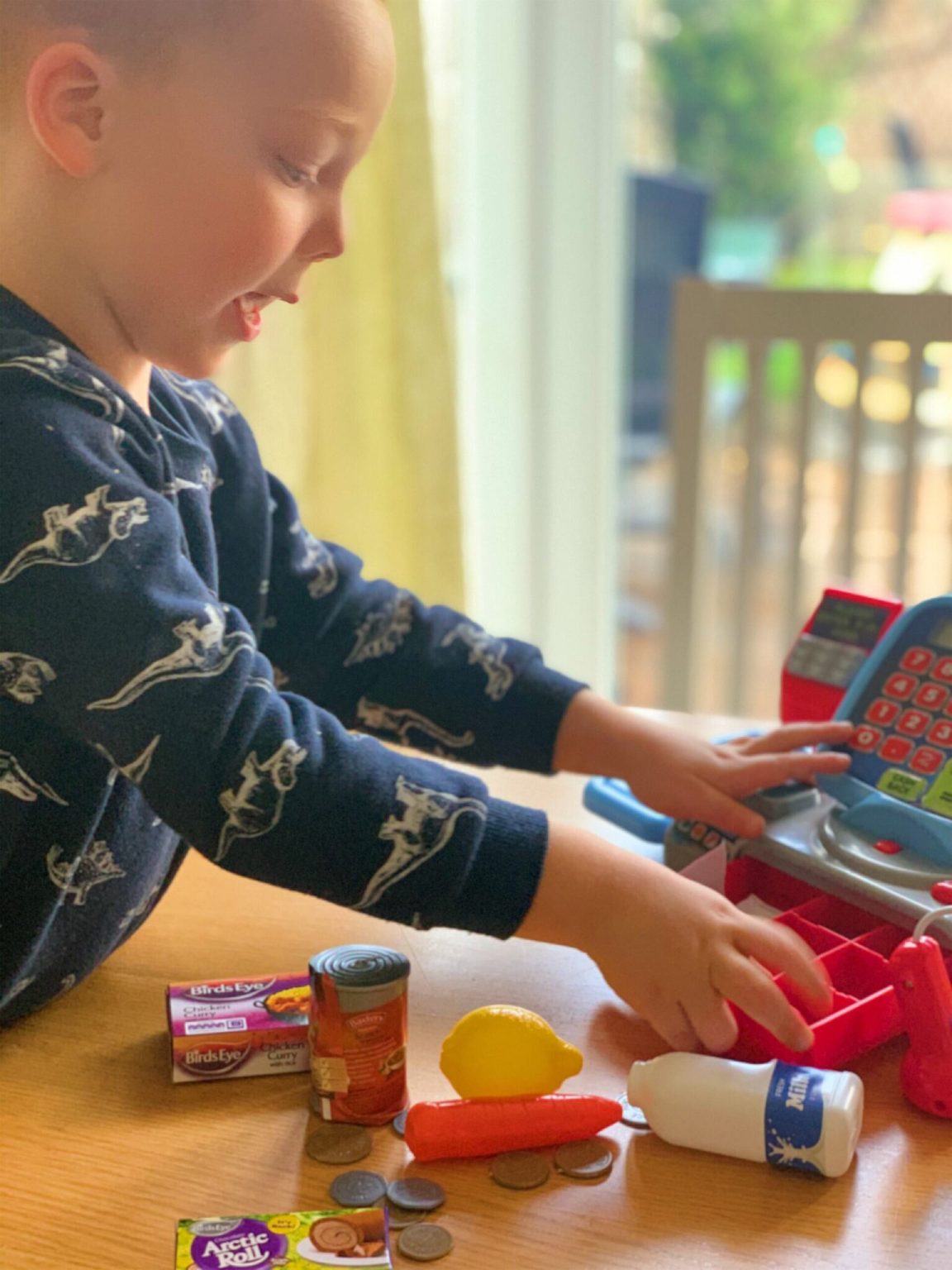 The Pram Shed – Casdon Dyson Cord-Free Vacuum Cleaner 
"I love that Casdon have made a replica of the Dyson Cordless Vacuum. We actually have the real working version of this vacuum, and my kids often find their toy vacuum whilst I'm doing the vacuuming around the house. It's a great way for them to learn what a vacuum does and how it can quickly clean up all of those discarded oatcake crumbs. The toy Dyson is so much like the real version that my husband tried to use this toy version thinking it was real."
Read the full review HERE.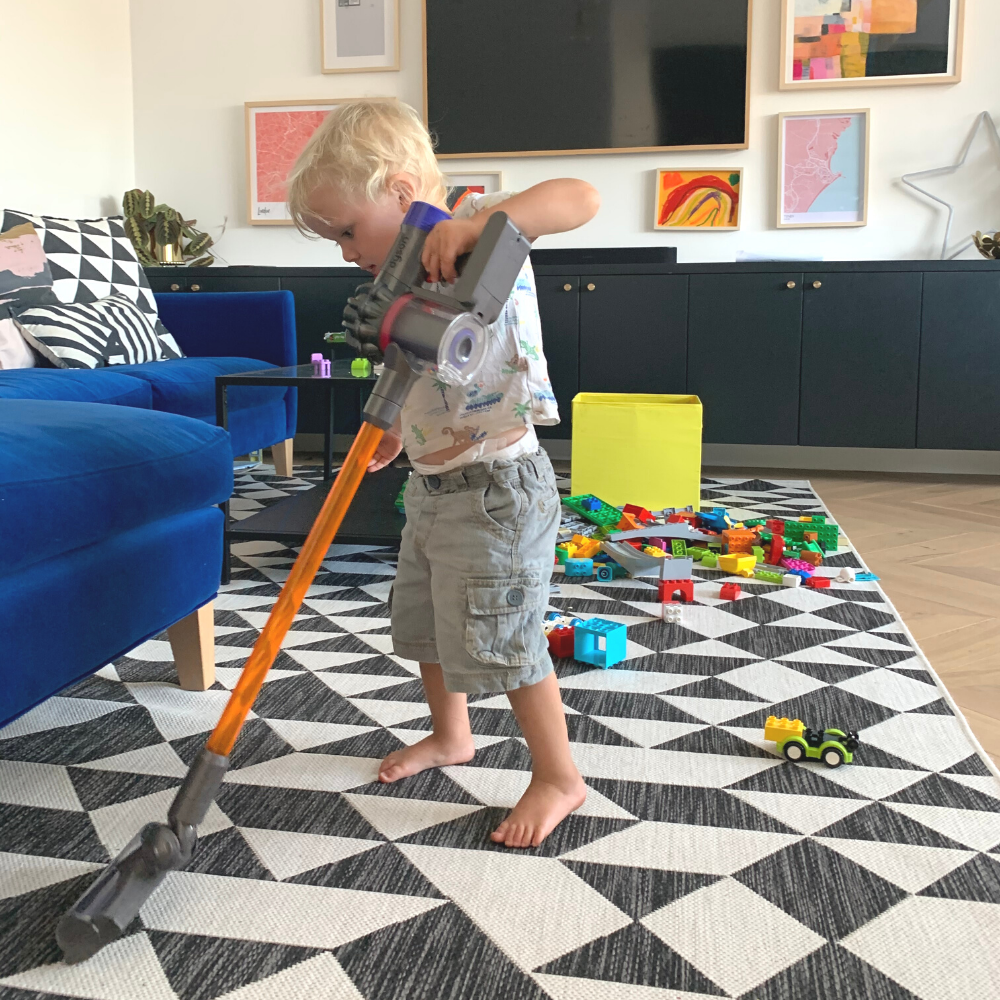 Laura's Lovely Blog – Casdon Flymo Lawn Mower
"One of the things that was a real winner with my children was that it looks exactly life the real thing. Toys that look something just like their parents use, makes it more fun and seems to encourage role play too."
Read the full review HERE.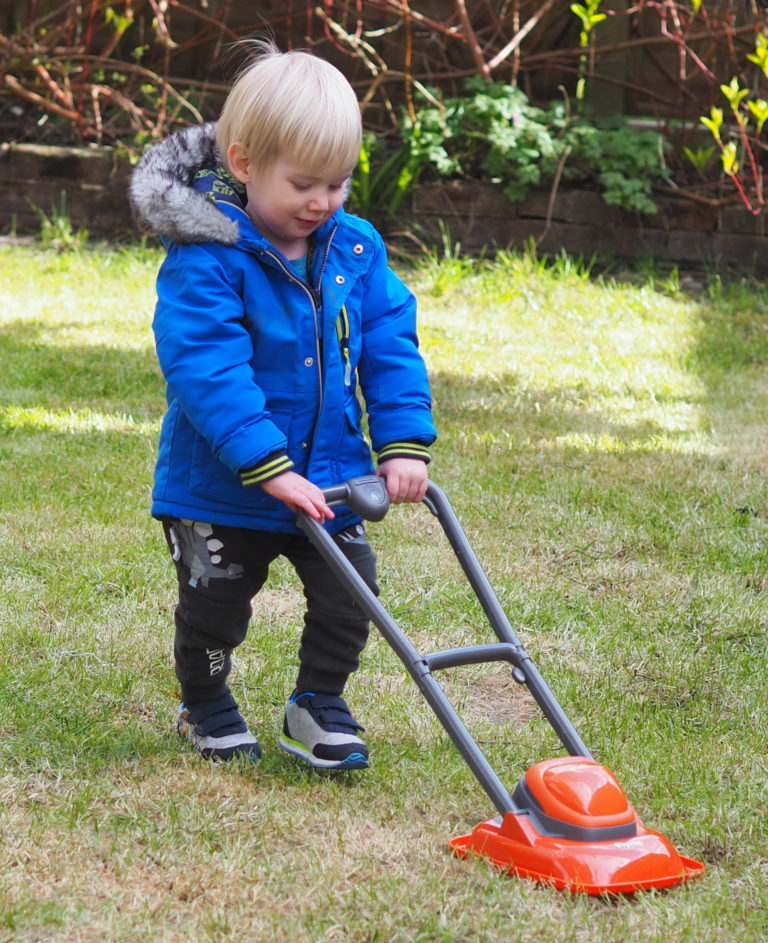 If you like what you see and you'd like to shop the Casdon range, you can do so at Argos, Very, Selfridges, Amazon, and all good toy retailers. Or, if you're feeling lucky, check out the Casdon competition page for your chance to win a bundle of toys worth £50!