What is The Rockit Rocker?
The Rockit Rocker was invented by Dr Nick Webb (PhD in Sound and Vibration Engineering). His three-month-old daughter Abby would wake as soon as her buggy stopped, so he decided to invent a solution.
He devised a clever mechanism, that creates a side-to-side motion when it's attached to a pram.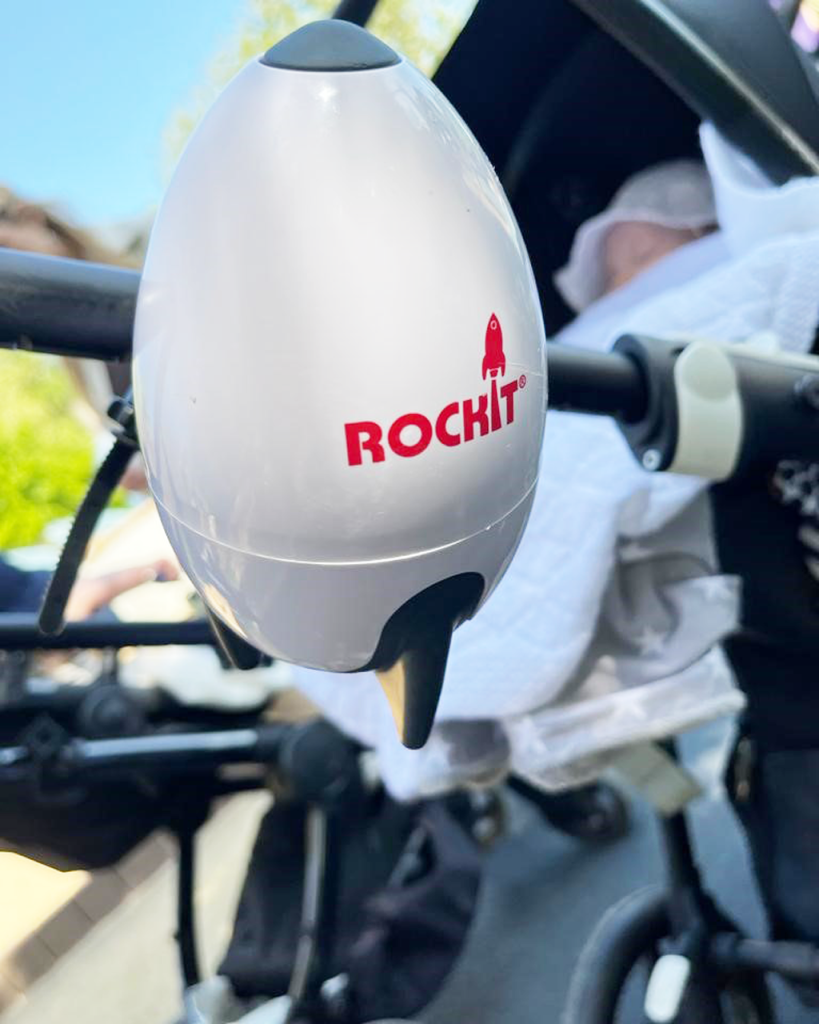 Scientific tests show that the vibration level closely mimics a hand rocking a buggy. And the subtle – yet soothing movement is gentler than a pushchair moving over paving stones. It was perfect for keeping babies moving and snoozing!
During product development, an adjustable speed dial was added. This lets users find the most effective rocking motion for their pushchair model and their baby.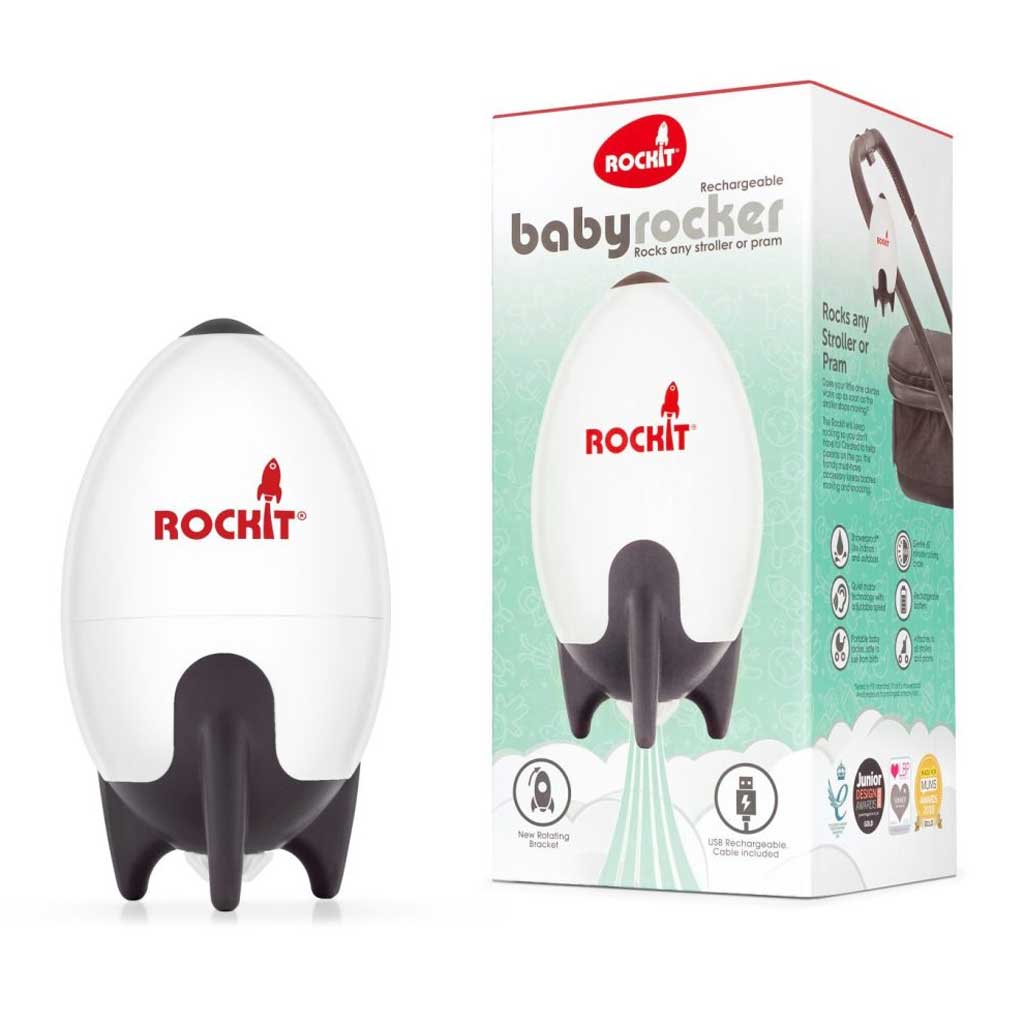 What The Manufacturer Says About The Rockit Rocker
It's USB rechargeable
Rocks any pram or stroller. It has a bracket that securely attaches it to any stroller or pram.
Portable design – use it anywhere
Simulates gentle hand rocking of a stroller. Soothing rocking motion with 60-minute cycle, helps them nod off and nap for longer.
Adjustable speed dial. To help you find the perfect rock for your stroller and child.
Showerproof, so you can use it out and about. Useful if it starts raining when your eldest wants a last push on the swing. Avoid exposure to heavy or prolonged rain.
Suitable from birth
12-month warranty
Buy direct from the manufacturer
Safety tested to EU/USA and international standards by Intertek
Free UK delivery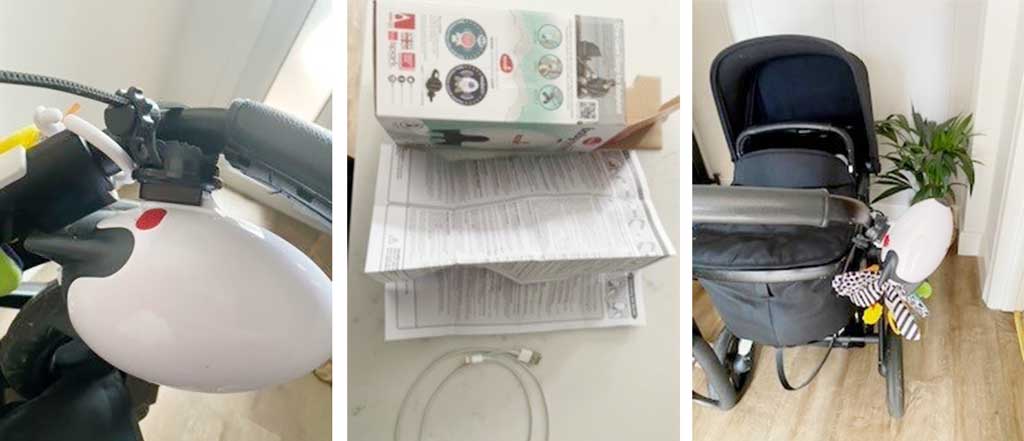 UK Mums Rockit Rocker Review
We entrusted Leanne – one of our brilliant tester panel – to put the Rocket Rocker through its paces.
Here's what she thought…
How old is your baby? Is she usually a good sleeper?
She's 3 months old and is typically a good sleeper, she wakes once in the night and naps well in the day.
What do you get in the box?
USB, Rockit, information leaflet and bracket.
What make of pram/buggy/bouncer did you use the item with?
I used it with my Bugaboo Fox pram and my Maxi Cosi car seat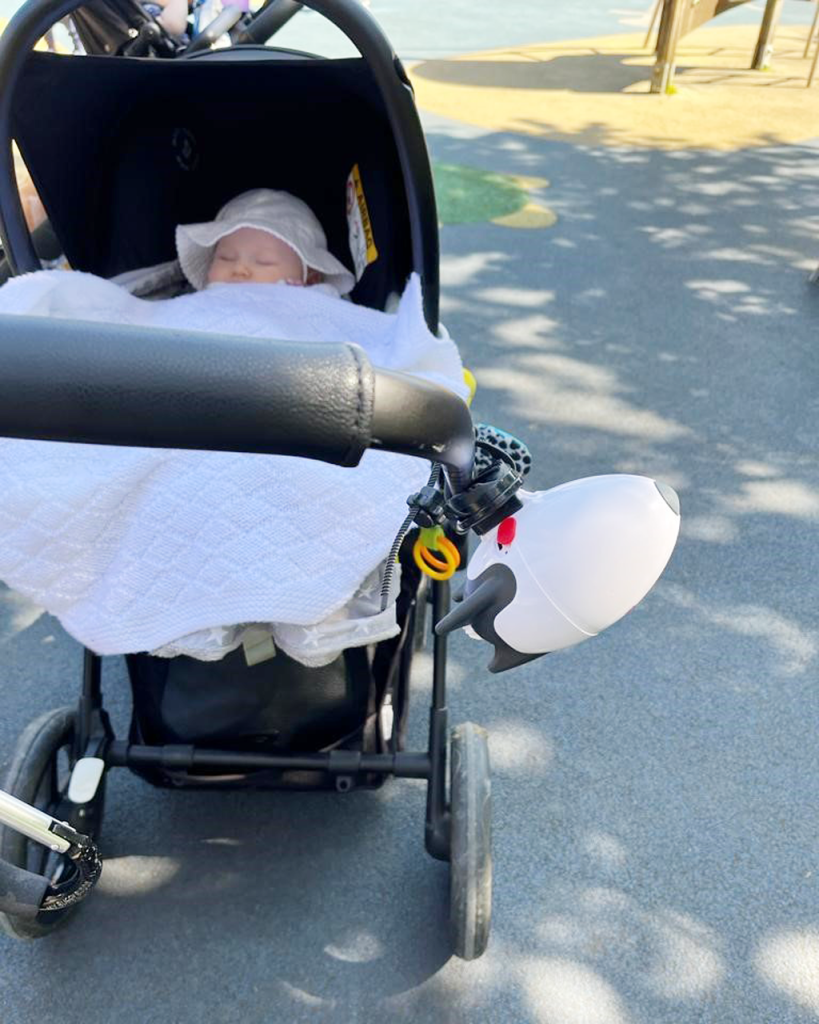 How easy was the Rocker Rockit to attach?
Really straightforward to attach.
Battery life/run time: advertised V actual
It lasted for her larger naps (2 hours) when fully charged. To fully charge was around 6 hours max.
Recharge time
I have tried keeping it charged between uses which means it's not always fully charged but when fully charged it lasts around 8 hours.
Ease of use: How easy was the Rocker Rockit to use?
Really straightforward to use and easy to pop on and off things. The bracket was a bit fiddly but fine once you got the hang of it.
Performance: Did the product work for you?
I would say it's had around a 2/3 success rate so I would definitely l recommend the product.
The only downside is that the battery drains quite quickly and so you need to get into the habit of regularly charging up.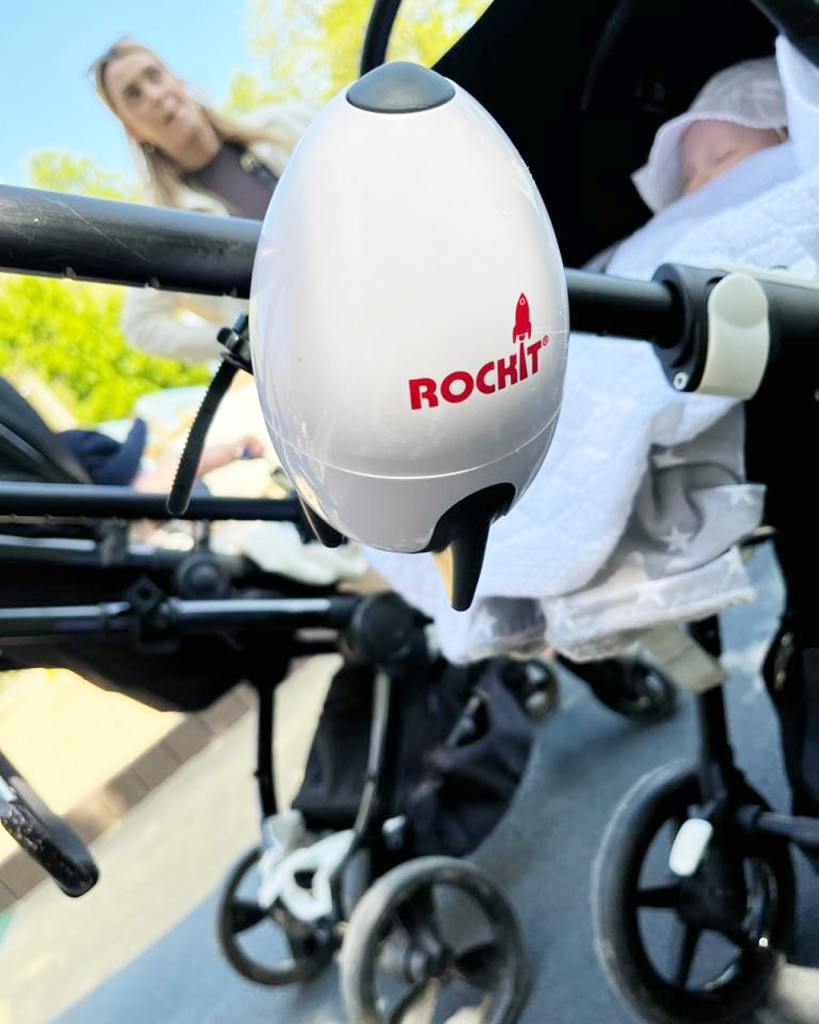 Value for money
The Rockit Rocker is priced at £39.95 for the original and £49.95 for the USB version. I would say £30 would be more affordable for some families.
That said, I can appreciate the science behind the product and the fact it's patented and award-winning speaks volumes about its credentials.
Would you recommend it?
The Rockit has definitely been helpful in transitioning from the pram into the home.
Typically we've had more success with the Rockit in terms of keeping our daughter sleeping rather than 'getting her off' to sleep.
Although, she does seem to enjoy the motion and seems quite calm whilst it's on.
I would definitely recommend it for any babies that struggle to stay asleep.
---
The award-winning Rockit Rocker Original (RRP:£39.95) and The Rockit Rocker Rechargeable Version (RRP: 49.95) are available from The Rockit Rocker website, John Lewis and Amazon.
*Please note that whilst the Rockit Rocker was provided free in exchange for our honest review of the product. All prices are correct at the time of publishing.