Are you in the market for a new cordless vacuum cleaner? We've reviewed the Proscenic i10 Cordless Vacuum Cleaner and also the VAX ONEPWR Blade 5. But if you're looking for an honest review of the Gtech Pro 2 K9 Vacuum Cleaner, you've come to the right place.
Our reliably honest UK Mums TV testing team put the Gtech Pro to the test and gave feedback on cleaning ability, run time and whether they think the Gtech Pro 2 K9 vacuum cleaner is worth the money.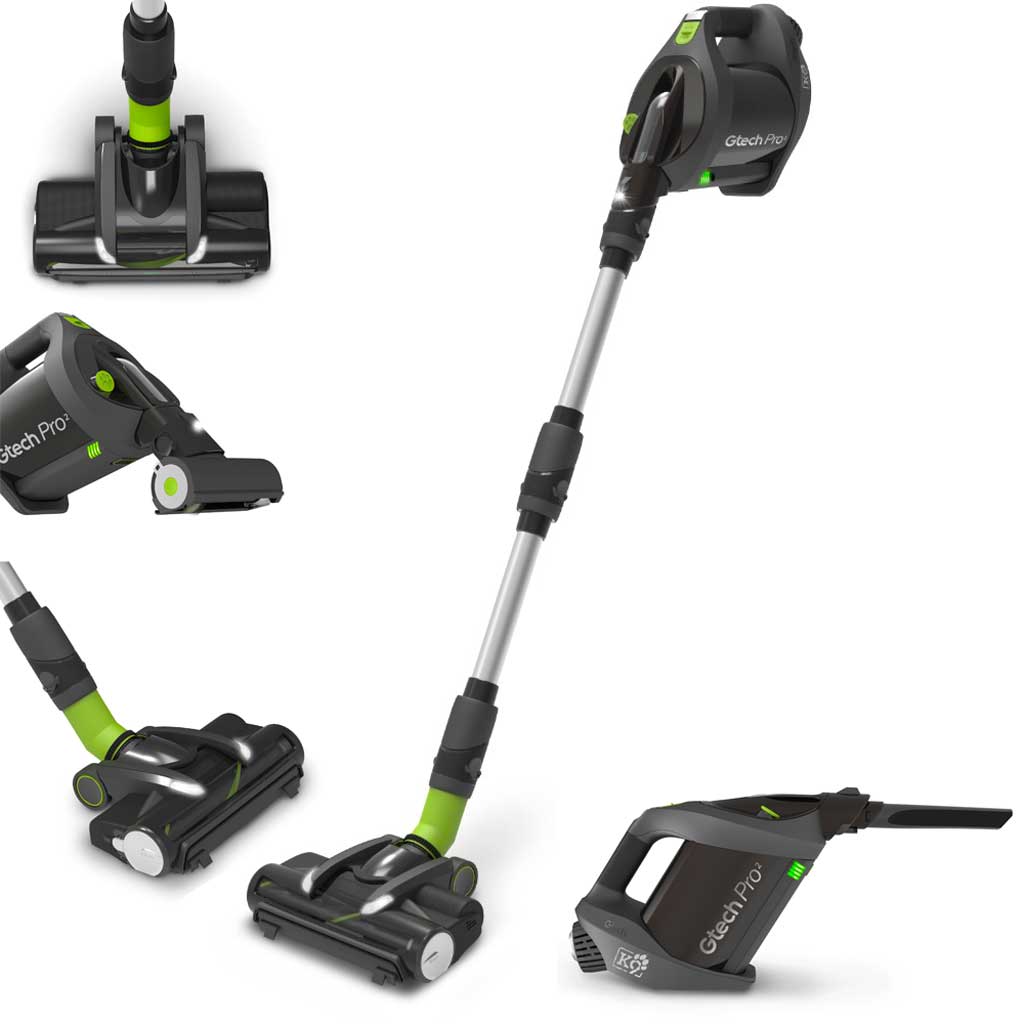 What The Manufacturer Says About The Gtech Pro 2 K9 Vacuum Cleaner
More than just a stick vacuum, the Pro 2 K9 has 12 possible cleaning modes when its attachments are used in different configurations.
From carpets to hard floors, the extension poles make it perfect for upright cleaning, before it quickly transforms into a handheld for upholstery, stairs, and other tricky spots like skirting boards and tight corners.
Here are the features that GTech boast about their Pro 2 K9 vacuum cleaner.
The Gtech Pro 2 K9 will Illuminate the Way
LED lights on the power floor head illuminate the area ahead, or if you're using the Pro 2 K9 in handheld mode, the singular LED headlight allows you to clean with precision.
It Gently Fragrances a Room as it Cleans
With lightly scented cartridges, the Pro 2 K9 leaves a burst of fresh fragrance every time you clean, helping to eliminate unpleasant pet odours around your home.
The Gtech Pro 2 K9 is Great For Cleaning The Car
Lightweight and portable, the Pro 2 K9 in handheld mode is perfect for cars and caravans, with a crevice tool to reach between seats and a dusting brush for delicate areas like the dashboard.
It's Powerful
The Pro 2 K9 features two power settings.
Enjoy up to 40 minutes of runtime in ECO mode, or switch to MAX mode for an extra burst of power and up to 20 minutes of runtime.
With a 4-stage LED display, the 22V lithium-ion battery lets you know when it's time to recharge, and as it's removable, you can charge it discreetly.
What Our Tester Thinks About The Gtech Pro 2 K9
We gave Ellie, our UK Mums TV tester, a Gtech Pro 2 K9 to test out in her home,
We asked that she give as honest a review as possible. Here's what she thought.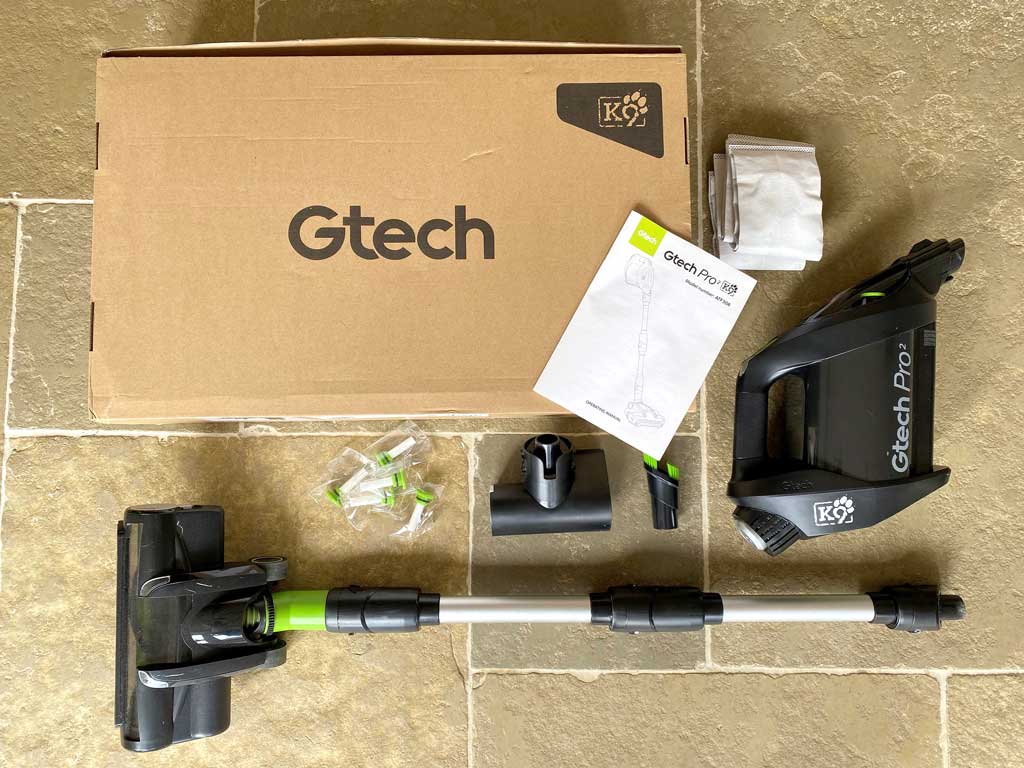 What's In The Box
Pro 2 K9 Chassis (x1 Dust Bag Fitted)
Pro 2 K9 Extension Pole (x2)
Pro 2 K9 Power Floor Head
Pro 2 K9 Battery
Floorcare Charger
Pro 2 K9 Power Brush Head
Pro 2 K9 Dusting Brush
Pro 2 K9 Crevice Tool
Pro 2 K9 Scented Cartridges
Pro 2 Dust Bags x3
Hair Removal Tool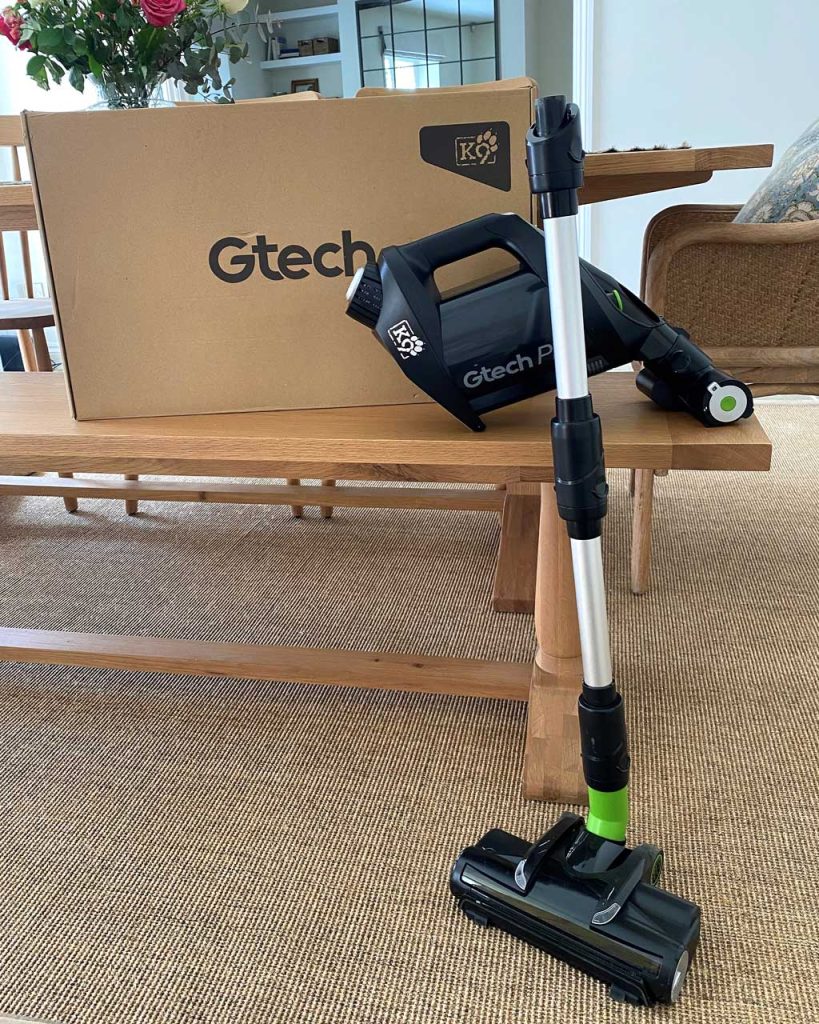 Power
The Pro 2 K9 features two power settings. Eco mode and MAX mode. MAX mode is by far the best mode for those with pet hair to hoover up and it removed black dog hair easily from a course material cream sofa!
Ease of Use
It couldn't be easier! Not only it is easy the manoeuvre around the house but swapping the attachments is easy and hassle-free.
It's pretty lightweight too! So it's not clunky to carry around the house and the power brush head attachment makes hoovering stairs and the sofa easier than ever.
The light on the end of the vacuum makes it perfect for picking up dust in darker corners of the house so you don't miss anything!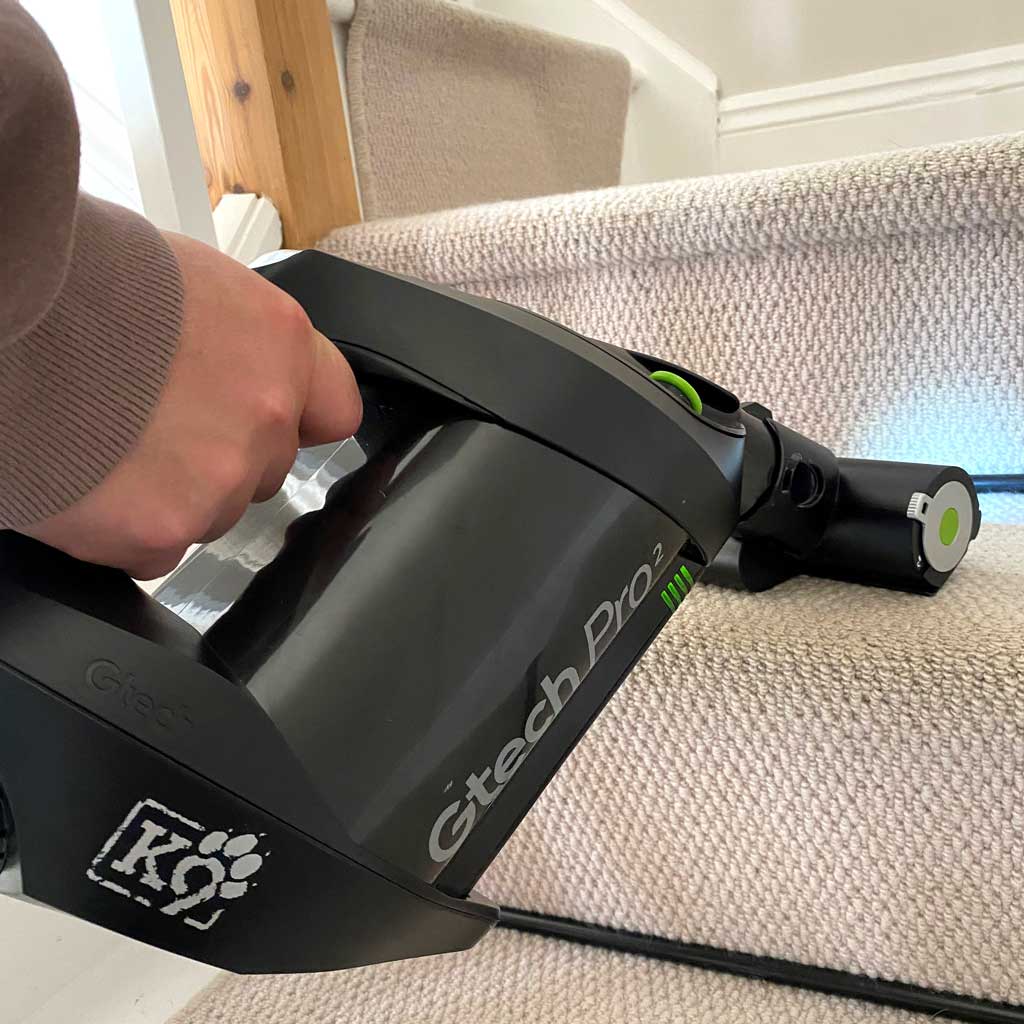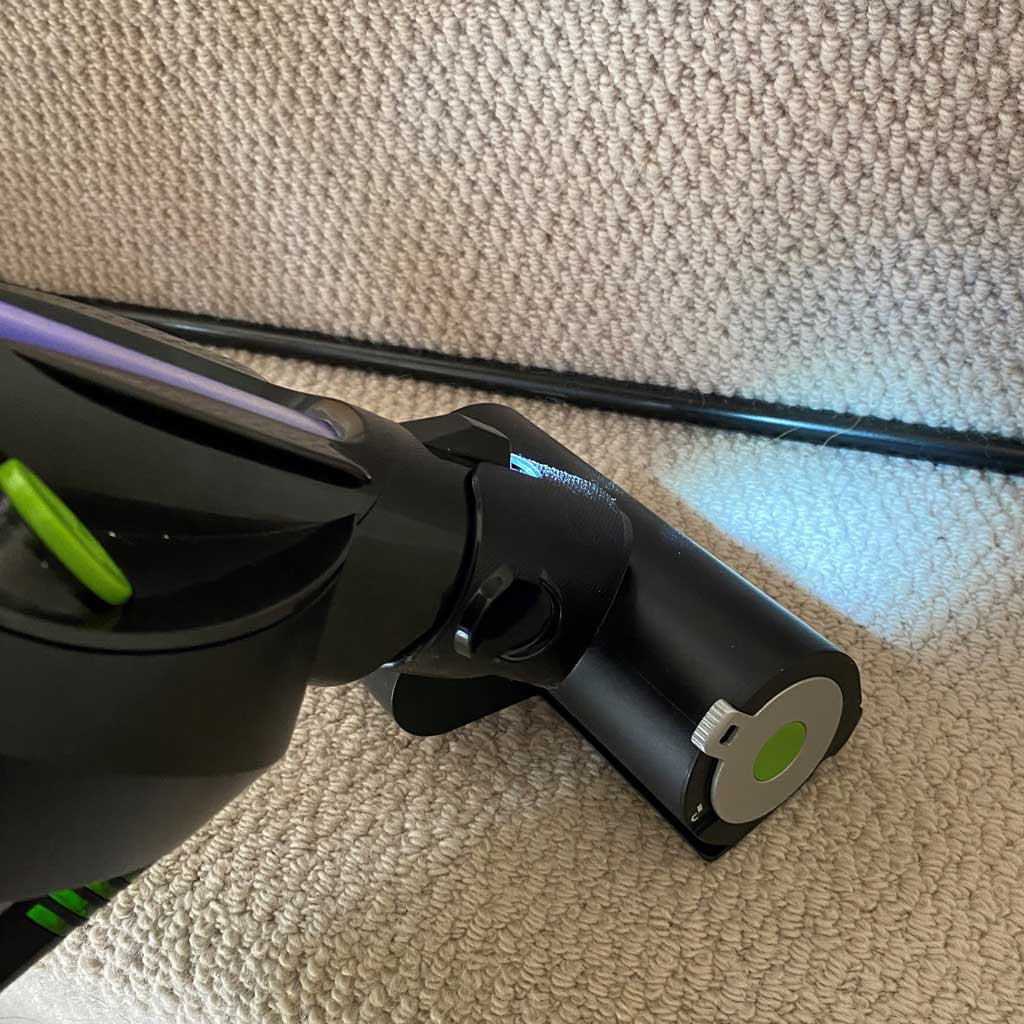 How Easy Was It to Empty The Vacuum Cleaner?
As far as bagged vacuums go this one is easy to switch about!
The bags aren't huge but they do have a decent capacity and with 4 included with the vacuum in the first instance there is no immediate expense required.
GTech says the average household will get through 10 bags a year which isn't so bad either.
Battery Charge and Run Time
The run time could be better. However in my home (3 bedroom home with living areas and large landing) I can do everywhere required with one charge so it's not really a fuss.
In MAX mode you get around 20 minutes of run time, but in Eco, you get up to 50! I would say for a much larger home two charges may be required if using MAX mode.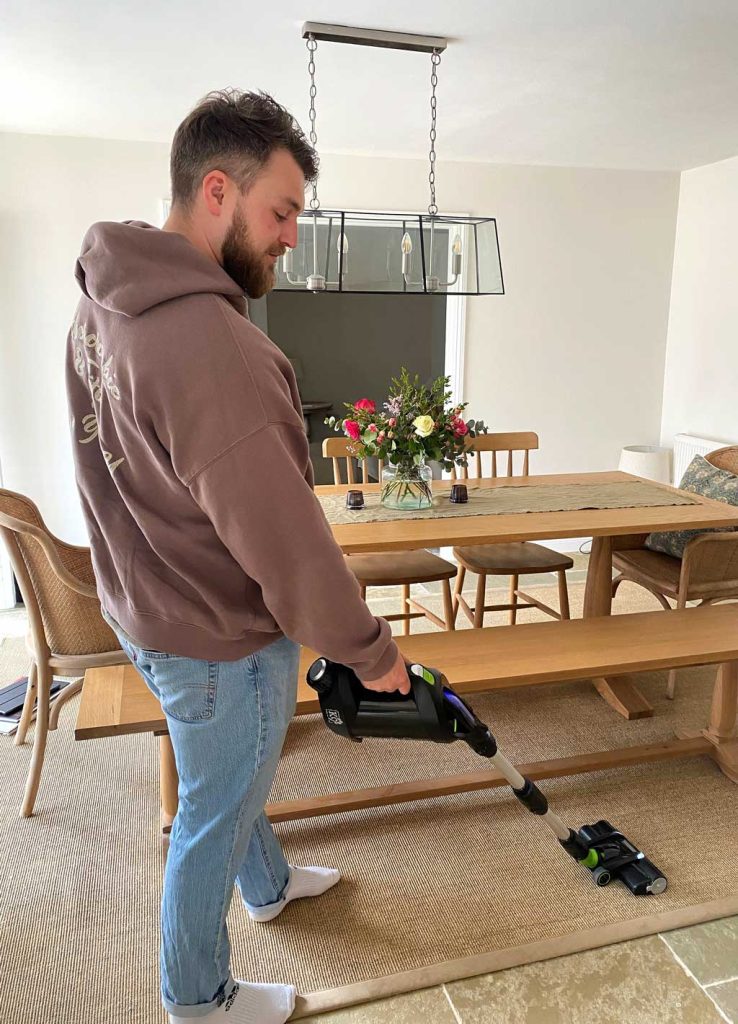 Cleaning Ability of the GTech Pro 2 K9
For a house with hardwood, natural stone and woven carpeted areas this vacuum leaves the house spotless!
The black dog hair from Reg (our pug) is no match for this and I can even use it on the sofa, beds and cushions to keep everything hair free!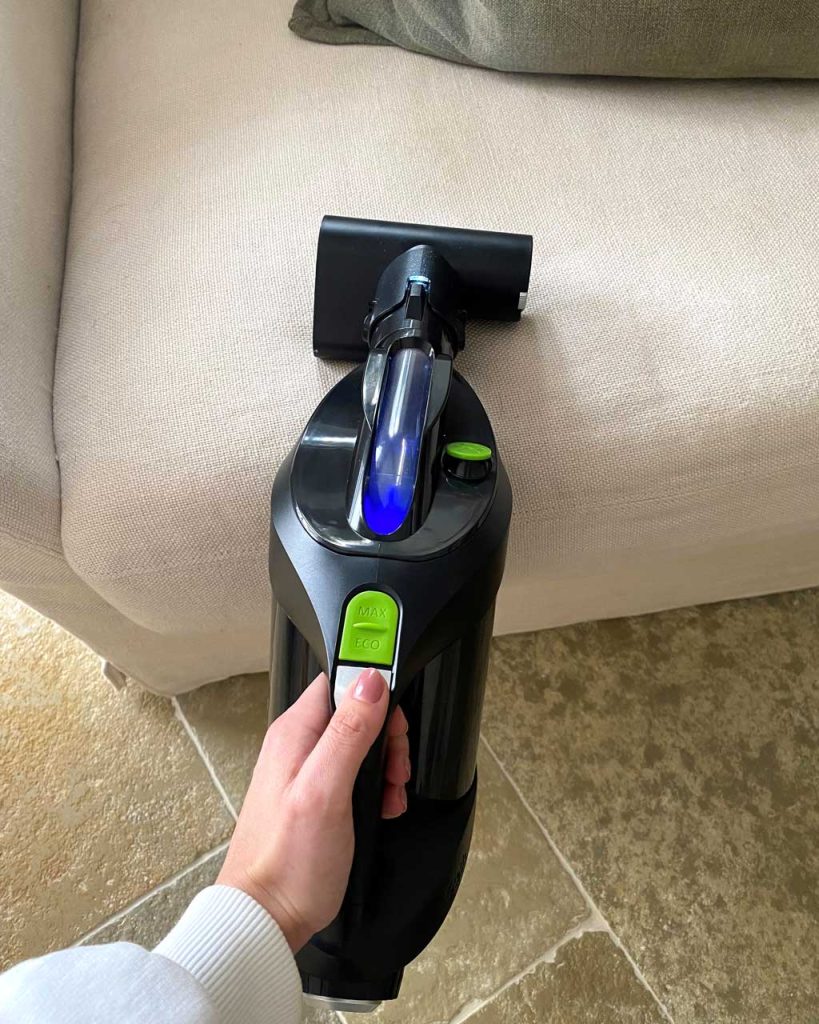 Value For Money
The Gtech Pro 2 K9 retails at £249.99 so it is on the more expensive side.
But in all honestly if you are willing to spend that then you WILL get your money's worth and won't be disappointed.
Final Thoughts on the GTech Pro 2 K9 Vacuum Cleaner
The attachments need to be stored in a cupboard/drawer as they cannot be fixed to the cleaner itself which was a little disappointing. And the refill bags are a little pricey if you find you regularly need to replace them. But – other than that – I don't have anything bad to say!
It is an easy-to-use, hassle-free, effective, quiet vacuum with options for a longer usage time in Eco mode which gives the option to charge only after a full use.
The main thing I cannot stress enough is how well this vacuum removes pet hair from materials even when it is completely embedded into the weave! Amazing!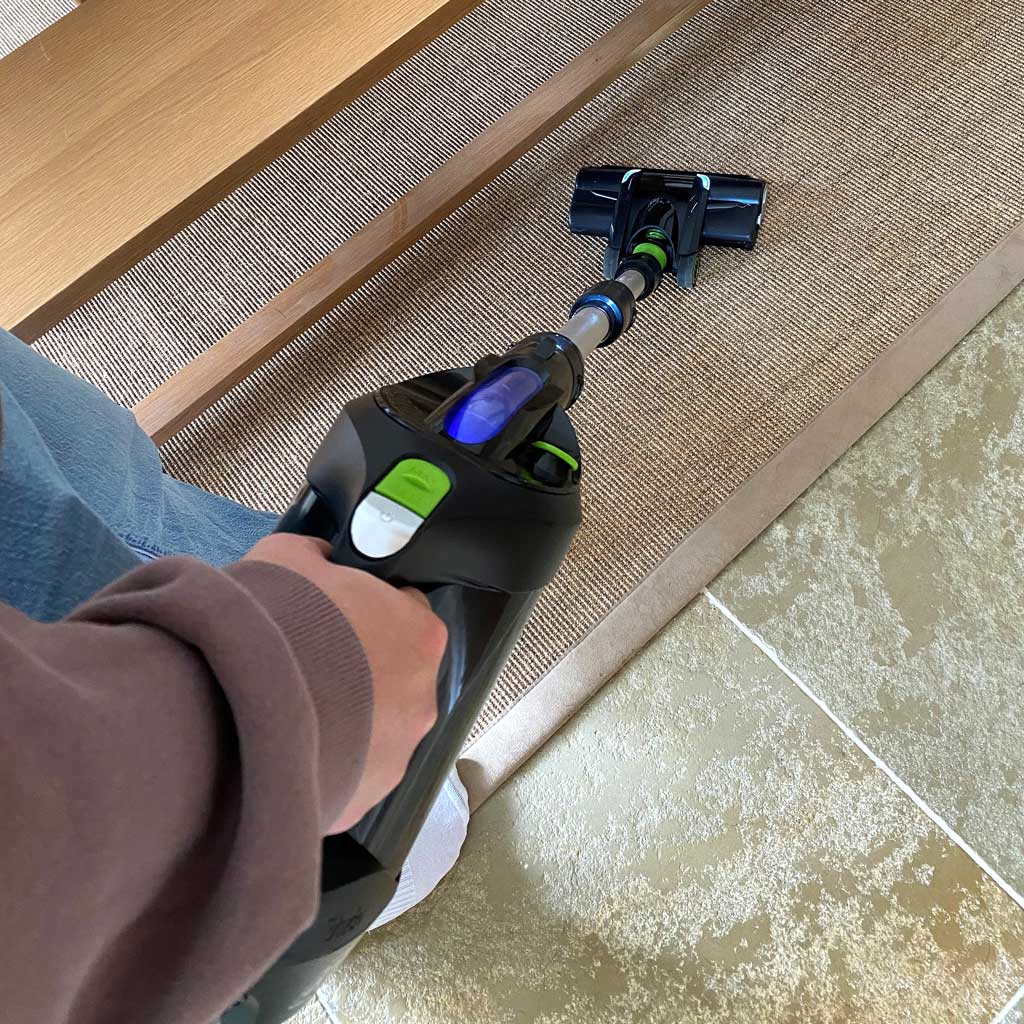 Pros & Cons of the GTech Pro 2 K9 Vacuum Cleaner
PROS
It WORKS! And I mean really works
It is quiet
It's lightweight and easy to use
The light on the end makes seeing into corners or under furniture easy
The battery is easy to remove and charge up!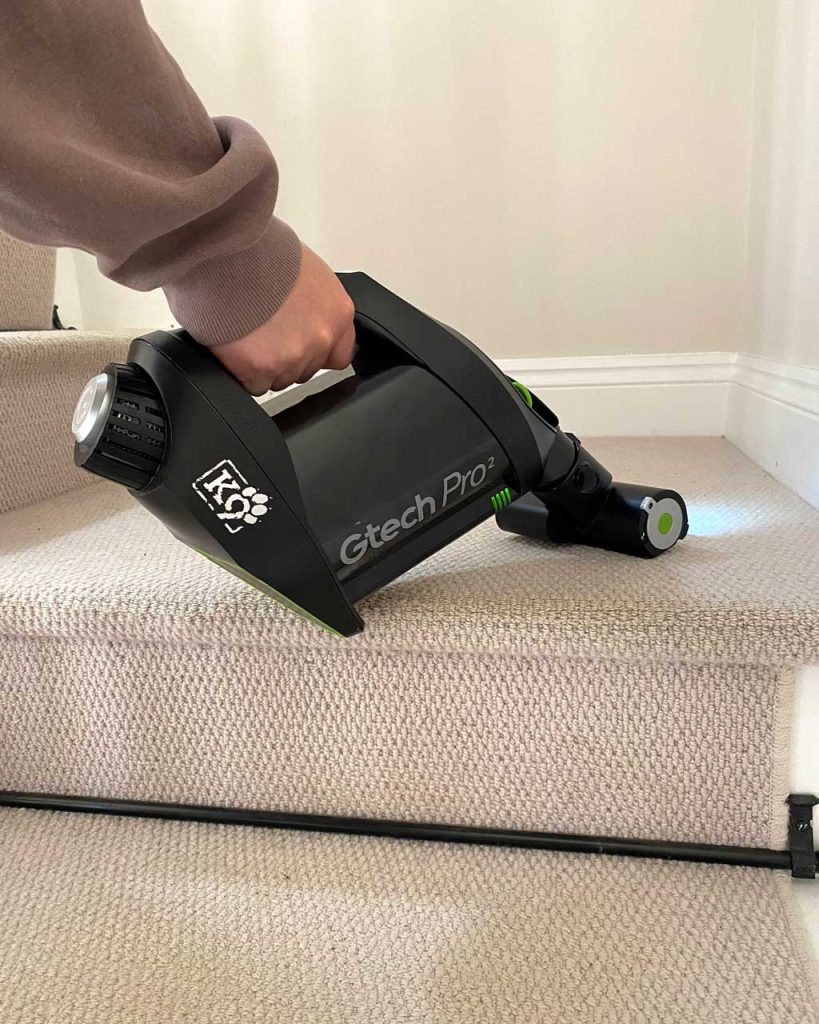 CONS
The MAX mode battery run time isn't the best
The the GTech Pro 2 K9 Vacuum Cleaner is on the more expensive side
The attachments cannot be fixed to the cleaner itself they need to be stored in a cupboard/drawer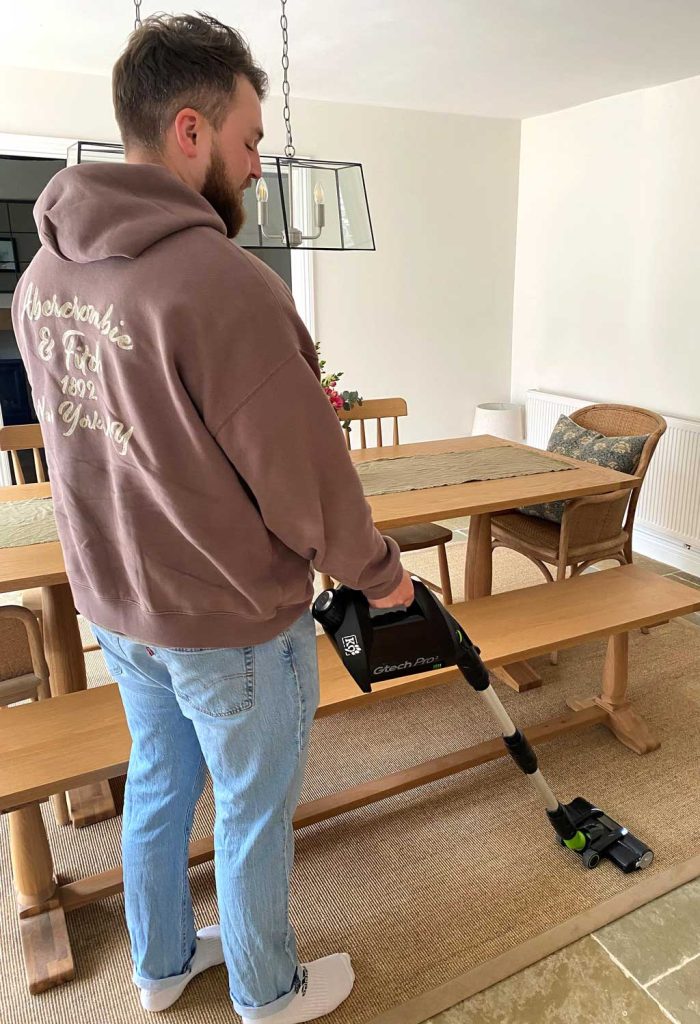 So Would I Recommend the GTech Pro 2 K9 Vacuum Cleaner?
If you have a pet who sheds, and a smallish/medium-sized house that you clean regularly – YES!
Where to buy?
You can buy the GTech Pro 2 K9 from Amazon and the RRP is £249.99. Or you can buy it directly from GTECH.
*Please note that whilst this GTech Pro 2 K9 Vacuum Cleaner was provided free in exchange for our honest review of the product, all opinions are our own.
All prices are correct at the time of writing.