By now, you will have learned why we love Paint Pop Paint Sticks so much at UKMums.TV HQ! Designed to be used just like a glue stick, Paint Pop Paint Sticks let kids paint away the mess-free way and contain solid, colourful, water-soluble paint that you literally twist up and down! Super easy to use, Paint Sticks eliminate the need for water or brushes, offering families a clean and simple way to get creative! What's more, they're super versatile and can be used on all kinds of surfaces, including paper, card, canvas, wood, and even glass!
It's fair to say that Paint Pop Paint Sticks have our approval… but what did our tester families think of the range? Find out what they thought and check out our budding artists' awesome masterpieces below…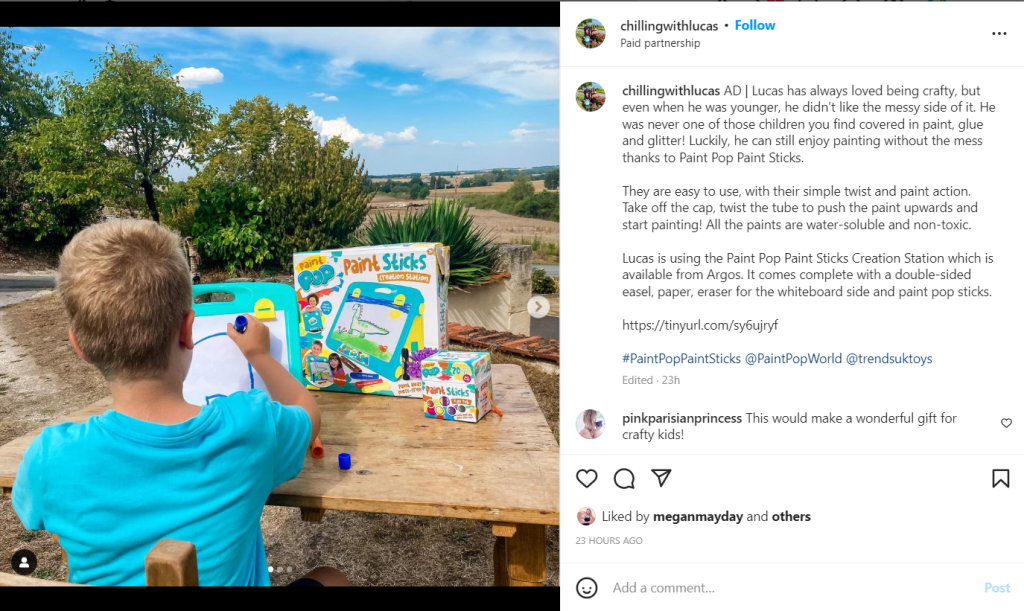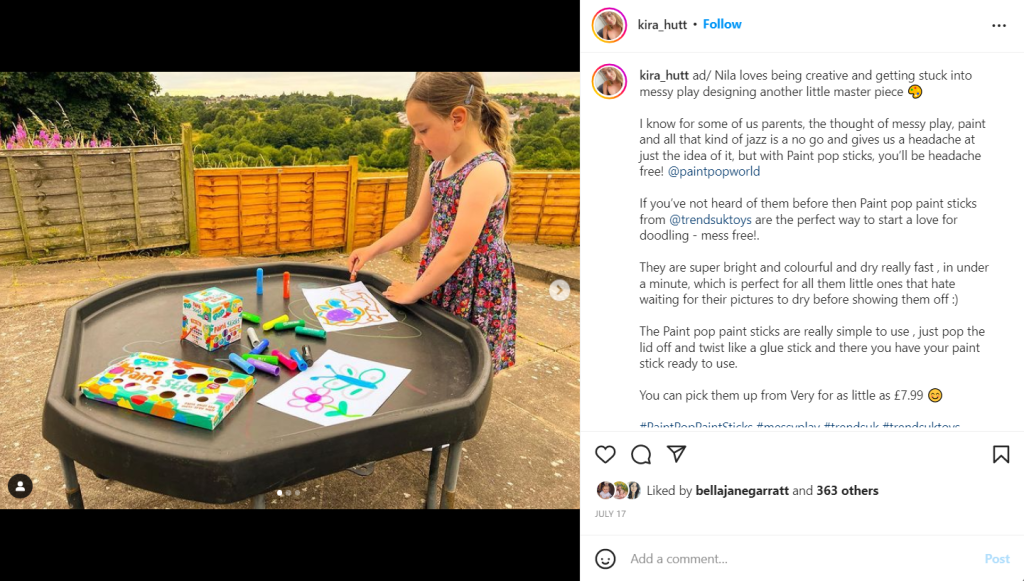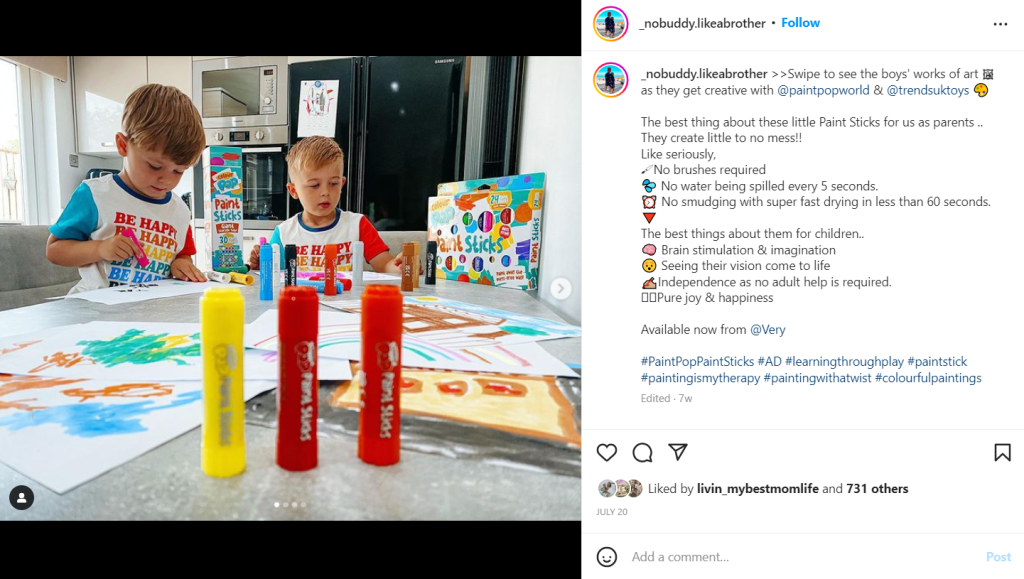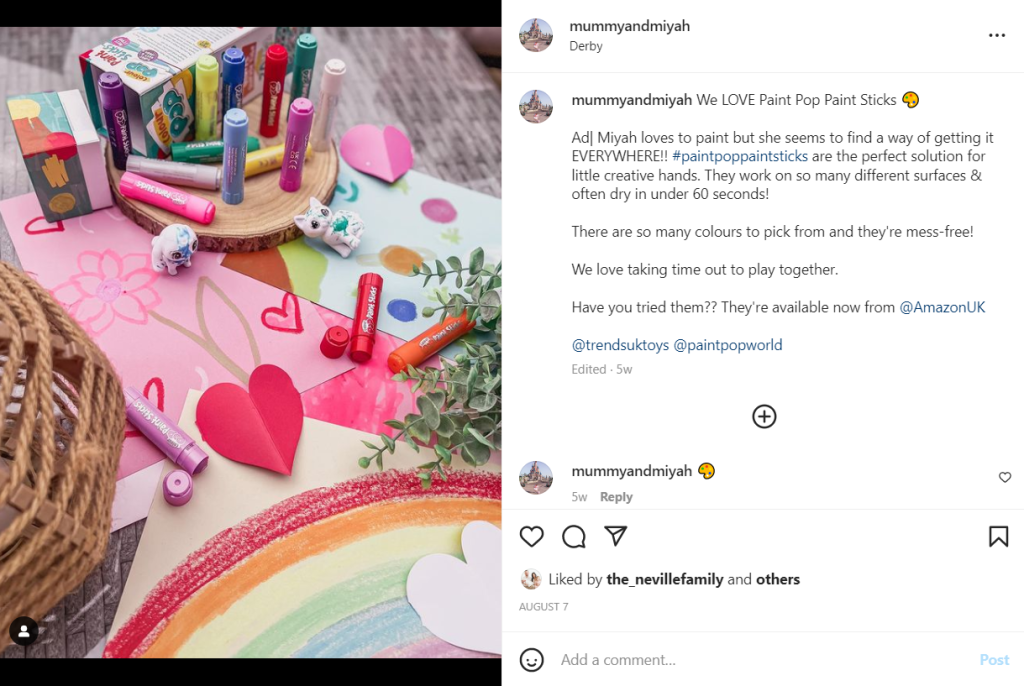 Family On the Go
"My daughter has always loved any type of craft activity and painting is definitely one of her favourites. However, I have to admit, that whenever she asks to paint a lot of the time, I try to put her off. Even though she is better than when she was younger her masterpieces still result in a fair bit of mess and cleaning up. When we were asked to review the new Paint Pop Paint Sticks which offer the chance to get creative without the mess, these seemed like a great solution."
Read the full review here.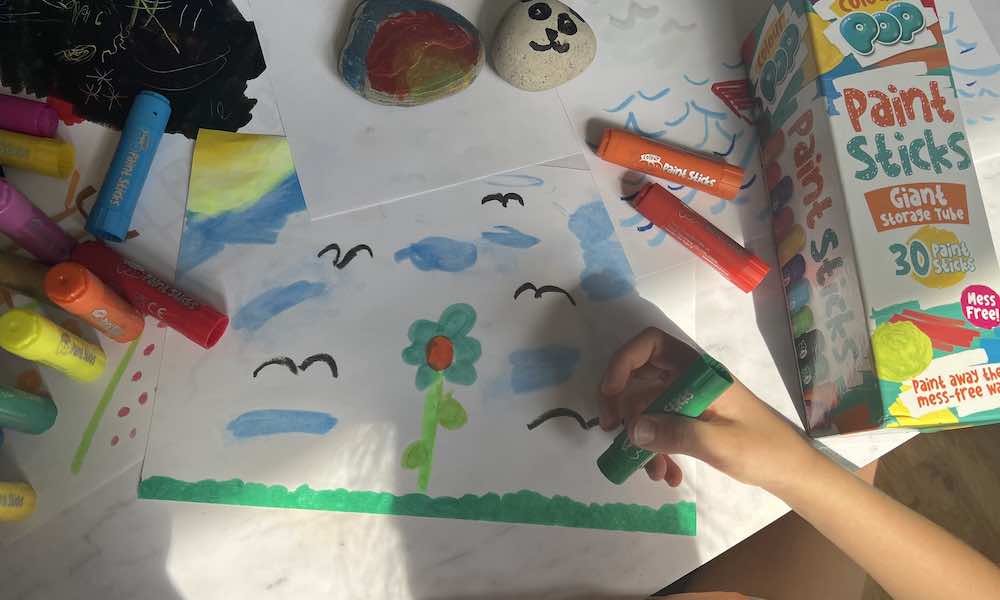 Jupiter Hadley
"Robin and Amelia used these paint pop paint sticks on the window, staying within our line of site, but also letting both Dann and I get more gardening done outside. The colours are quite vibrant, despite being paint, and both children found it very easy to draw all over the windows. When it came to getting this paint off of the window, it very easily washed off with a bit of window cleaner, completely cleaning up."
Read the full review here.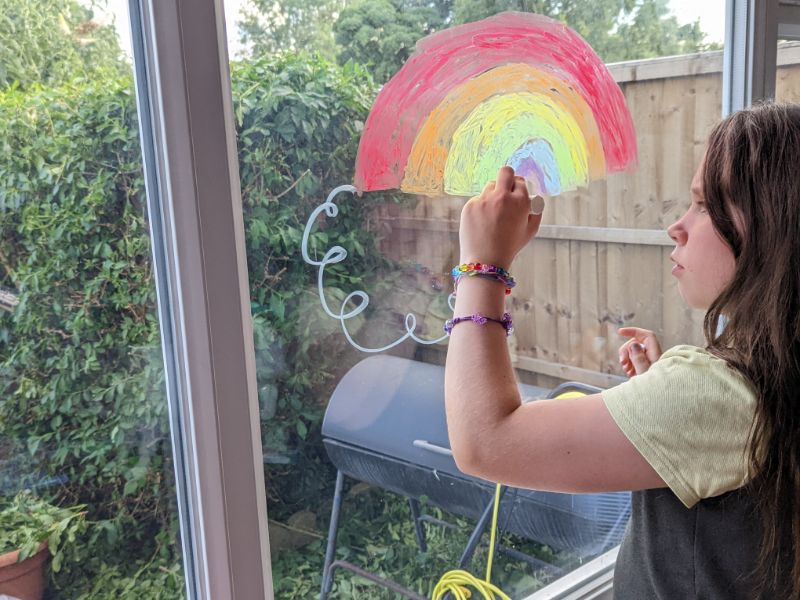 If you have yet to discover our Paint Pop Paint Sticks competitions and our product guide, be sure to head back to the main takeover page by clicking here. Alternatively, if you want to shop the Paint Pop Paint Sticks collection, head to Smyths Toys, Very, Amazon and Argos.
Main image credit: @_nobuddy.likeabrother