Spring is a great time for a total reset. And spring cleaning doesn't just have to be limited to the house either! It's a great time to sort through your make-up collection too. Get sorting — be ruthless — then treat yourself to one of these gorgeous make up bags; to stash away your favourite cosmetics.
Spring Clean Your Makeup
We all have that favourite red lipstick that we've had for decades — and as much as you may love it — it might not be so good for your health! The general rule of thumb is to get rid of it after one year.
Mascara has the shortest shelf life. The wand can harbour nasty bacteria that can irritate the eyes.
Rest easy though — powder blush, bronzer and face powder have a longer shelf life. So as long as the containers are in good condition, you should be able to keep hold of them.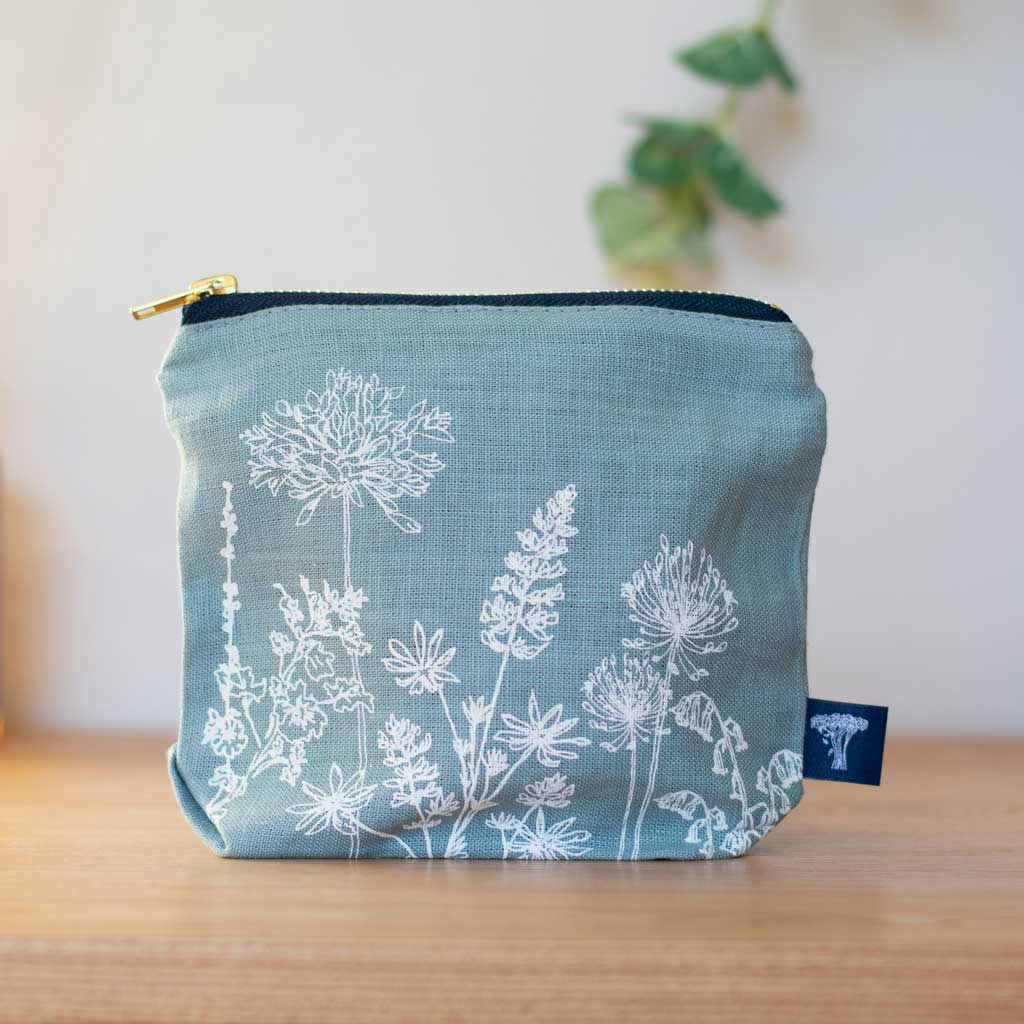 The Best Make Up Bags For Every Budget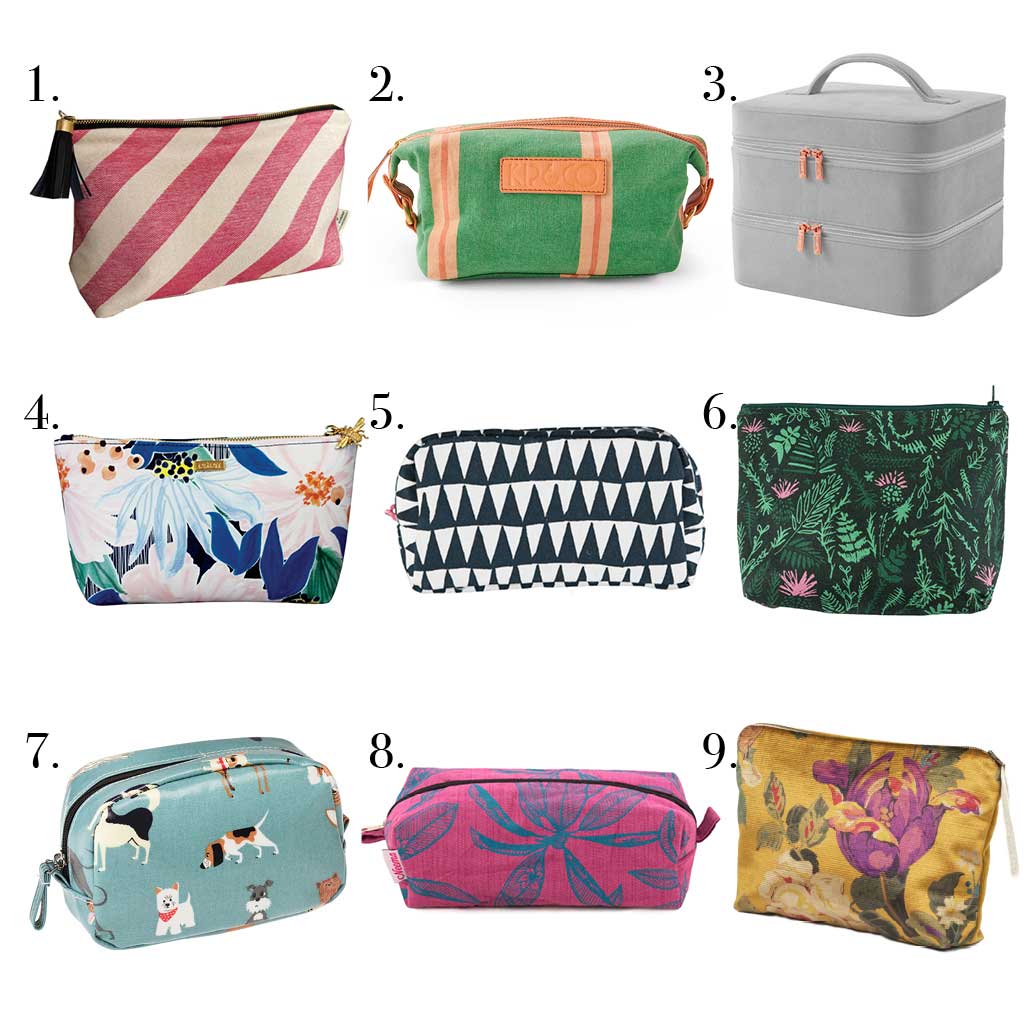 1. Tori Murphy washbag RRP: from £38 | 2. Kip & Co Roma Stripe Toiletry Bag RRP: £49 | 3. BTFY Grey 2 Tier Makeup Case RRP: £34.99 | 4. Large floral design make-up bag with bee detail – Natural History Museum RRP: £18 | 5. Kitty Holmes Navy Triangles Makeup Bag RRP: £20 | 6. Thistles Cosmetic Bag – Cherith Harrison RRP: £15 | 7. Best In Show Make Up Bag – Rex London RRP: £9.95 | 8. Pink Fragipani Make Up Bag – Neema Crafts RRP: £12.99 | 9. Sun Rose Clutch from Velvet Linen RRP: £50
* All prices correct at the time of publishing