Want to know the best toys to encourage preschool play? This month's Good Play Guide will answer all of your questions!
In the UK many children start preschool around the age of three or four, some slightly younger. It bridges the gap between home and primary school, helping to make the transition to Reception smoother. At preschool children learn things like adapting to a new routine and structure, eating lunch away from home, listening to a teacher, and following instructions.
It gives them the opportunity to form relationships with other adults and learn to feel reassured that they will be ok without their parents nearby. It's also a time when children can develop friendships with other children and practice social interaction on their own.
Why is Encouraging Preschool Play Important?
Sometimes parents jump in too quickly before letting their child resolve their own conflicts, but at preschool children can experience what it's like to interact with their peers without that back-up which is really important for their social and emotional development.
Working with your child's preschool to establish a routine that promotes independence and self-help skills, such as being able to use the toilet on their own, wash their hands, and dress themselves will also really help them to be confident and more self-sufficient when they move on to school.
The biggest difference between preschool and school is that preschool has a much looser structure and child-led play is at the forefront of all learning.
The toys found in a preschool setting will be educational and help children to develop a specific skill or multiple skills. So, with that in mind, what toys and resources can parents provide at home for their preschool child to support them at this important stage in their development?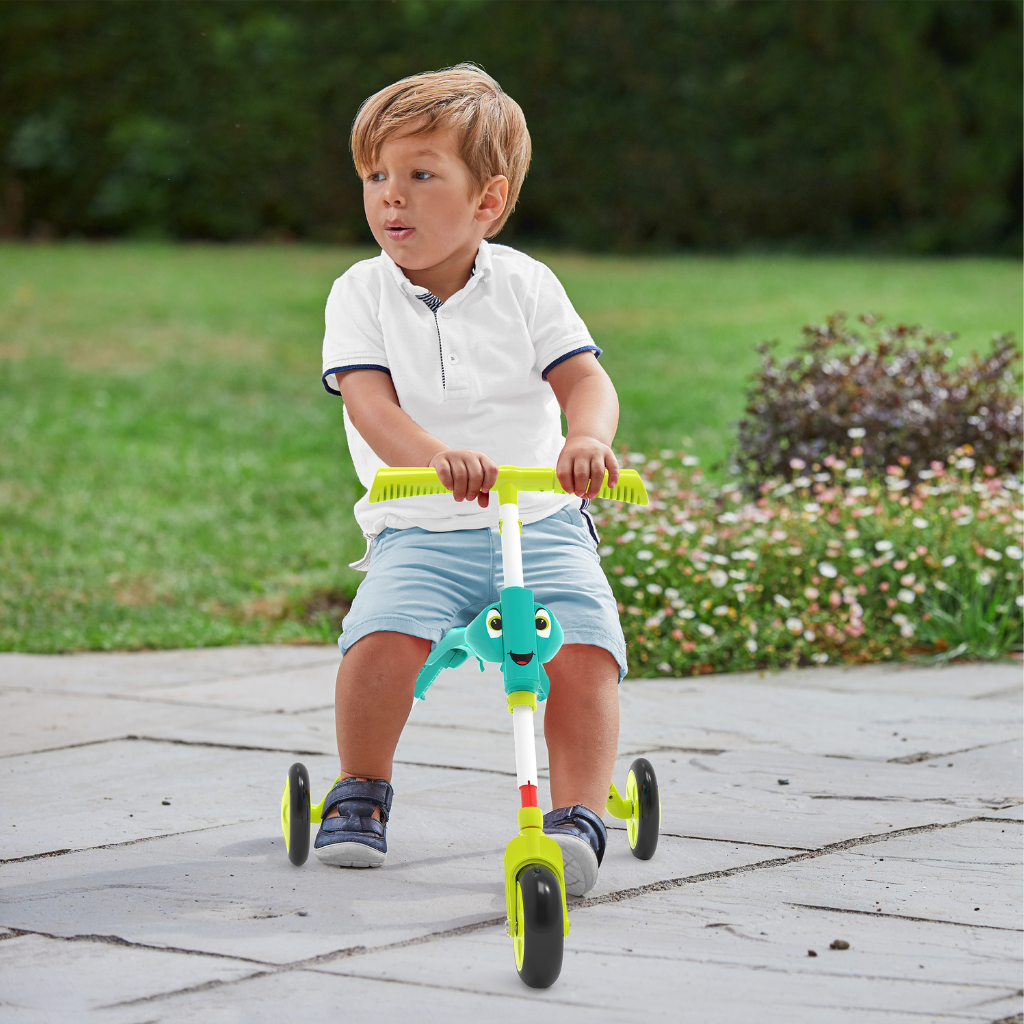 Preschool Play Helps a Child's Social & Emotional Development
Empathy, good communication, cooperation, and emotional expression are vital life skills for children to learn. These skills lay the foundations for healthy relationships and emotional well-being.
Providing children with opportunities for imaginative play will help them to develop these skills by allowing them to 'practice' for real life in a safe environment.
• Playing With Dolls and Figures
This allows them to explore emotions and encourages empathy and nurturing behaviour.
• Dressing Up
Dressing up in costumes allows children to be creative, take on different roles, explore emotions, and practice social interactions.
• Puppet Play
Playing with puppets encourages storytelling which will help children to develop their communication skills. It also gives them a platform to express their emotions by acting out different scenarios.
• Playing Board Games
Playing board games that require turn-taking, cooperation, and rule-following gives children valuable experiences and teaches important skills. Not only will playing these games teach children about sharing and interacting with others, but they will also learn to develop patience, good sportsmanship, and how to lose graciously.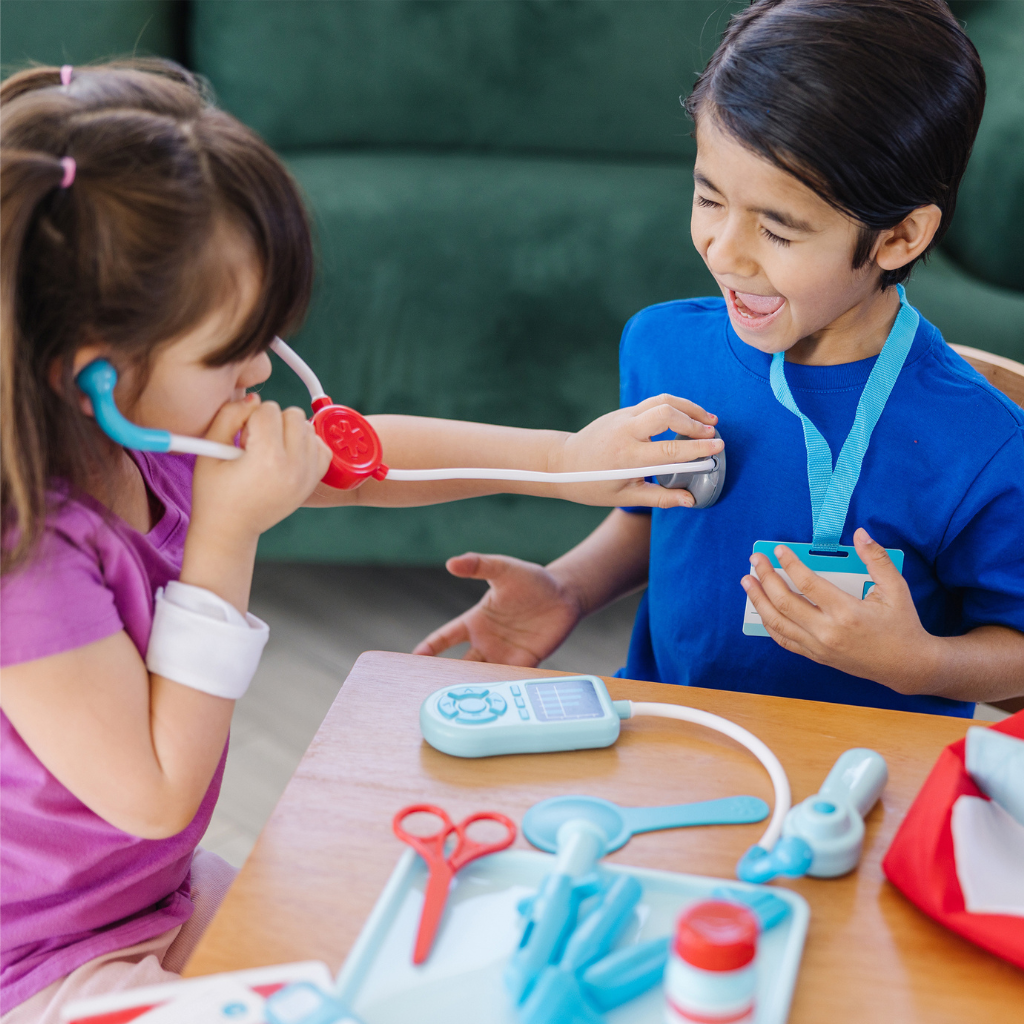 A Child's Gross Motor Skills are Improved By Preschool Play
Gross motor skills support children's physical development and coordination.
By engaging in activities such as running, jumping, climbing, and throwing, children develop strength, balance, and coordination, and also lay the foundations for future physical abilities and active lifestyles, which is important for our overall physical and mental health.
Riding toys such as scooters and tricycles requires the coordination of leg movements, balance, and steering. This helps to develop leg strength and overall physical fitness plus it is also a fun way to encourage outdoor play.
Toys that encourage throwing and catching, such as soft balls or beanbags, help to develop arm strength and balance.
Children will also improve their control, coordination, and hand-eye coordination while having lots of fun.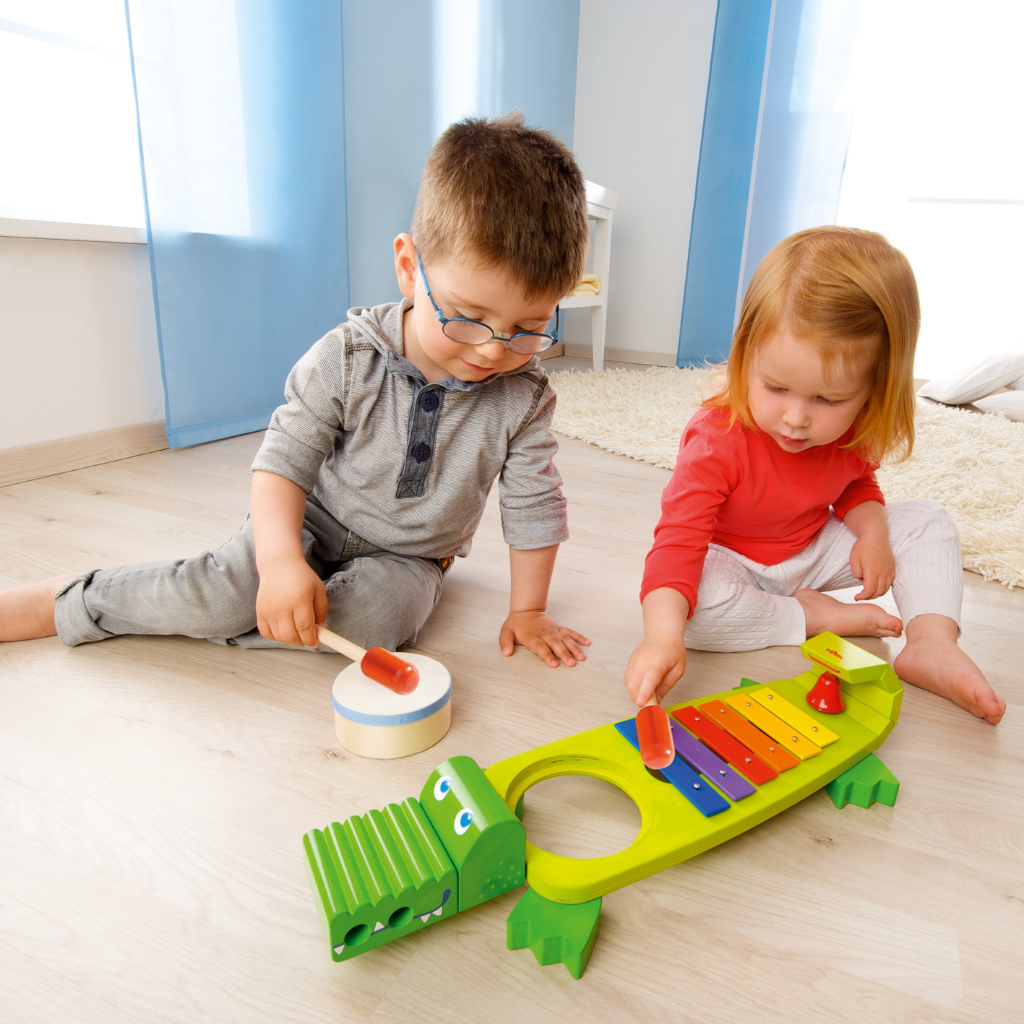 Why Mark-Making is Vital for Pre-Schoolers
Before writing letters and words comes drawing and before drawing comes mark-making.
Not only is it the first step to learning how to write, but it also allows children to be creative and gives them the opportunity to express themselves.
Providing children with a variety of tools such as paints, pens, chalk etc will spark their interest and allow them to experiment with different strokes, textures and styles.
Encouraging sensory activities such as finger painting is a good place to start by allowing children to become really immersed in what they're doing. As they gain more control and strength in their hands, paint brushes, chunky pens and chalk will encourage them to be more precise in their movements.
Using paints and creating art with paint sticks is also a great way for children to experiment with colour and discover how they can mix colours together to make new ones.
Once children have mastered how to hold a pencil in a controlled way, they might like to try using stencils and templates to develop their skills further and help prepare them for when they learn to write at school.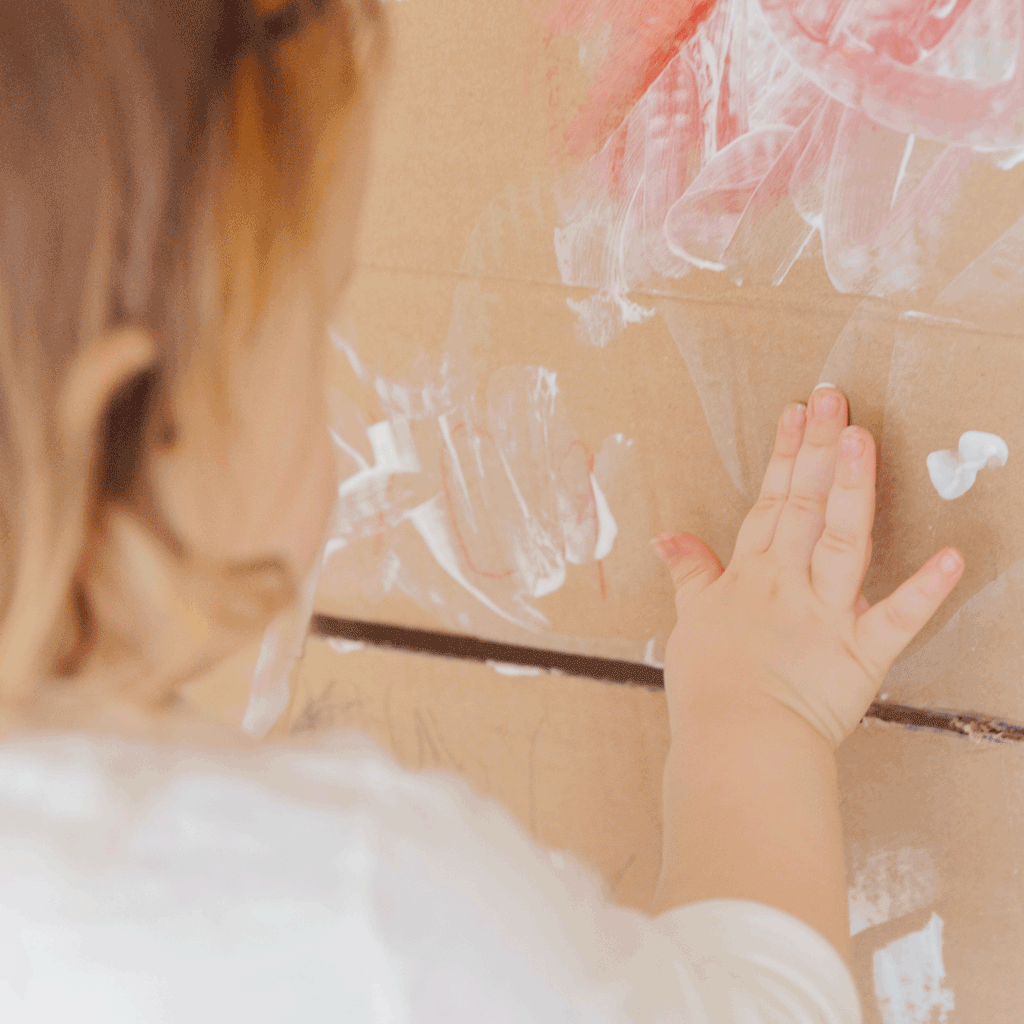 Preschool Play Encourages Language & Communication
Books expose children to a wide range of words, sentence structures and storytelling techniques. By reading to children we are introducing them to new vocabulary, expanding their language skills and feeding their imagination.
Interactive books with colourful illustrations, textures and sounds are popular with young children as they engage the senses and make the reading experience more enjoyable and memorable.
Listening to music and singing are also great to help with language development.
Songs, rhymes and chants expose children to patterns, rhythms and repetition, which helps them to tune into the individual sounds in words, therefore helping with their speech, understanding and new vocabulary.
Music is not only a fun and engaging way to help children develop their communication skills, it also serves as a universal language that can break down communication barriers and connect children from diverse backgrounds.
Preschool Play Helps to Aid Problem-Solving, Focus, and Concentration
Preschool children are curious explorers and eager to solve puzzles and conquer challenges.
Toys that promote problem-solving skills not only entertain them but also enhance their cognitive development.
• Shape Sorters
Shape sorters develop spatial awareness and hand-eye coordination while stacking toys and building blocks allow children to experiment with different structures and learn by trial and error.
• Jigsaw Puzzles
These are great for helping to enhance children's logical thinking as they manipulate the pieces to work out how they fit together. Simple age-appropriate board games involve taking turns, following rules, and making decisions, which all require children to concentrate and remain focused – useful skills for when they start school.
• Sensory Toys
Kinetic sand and playdough, for example, provide children with tactile experiences that engage the senses and help children to focus.
Choose age-appropriate toys and activities, and gradually increase their complexity as children develop their concentration skills. Also encouraging regular uninterrupted playtime and minimising distractions will help children to concentrate and focus on what they are playing with, and they will learn more from the experience.
---
Preschool Toys Recommended By the Good Play Guide
Dr Gummer's Good Play Guide is an independent, expert organisation, dedicated to ensuring every child develops the skills they need to thrive during a happy healthy childhood.
Founded by child development expert Dr Amanda Gummer in 2012, the Good Play Guide provides independent, expert accreditation for children's products. And is a trusted resource for parents and gift-givers alike.
All Good Play Guide reviews are independent and based on real feedback from children, parents, and childcare professionals. Our experts review and rate each product using the five-star system below!

There are so many fantastic Good Play Guide accredited construction toys – here's a selection: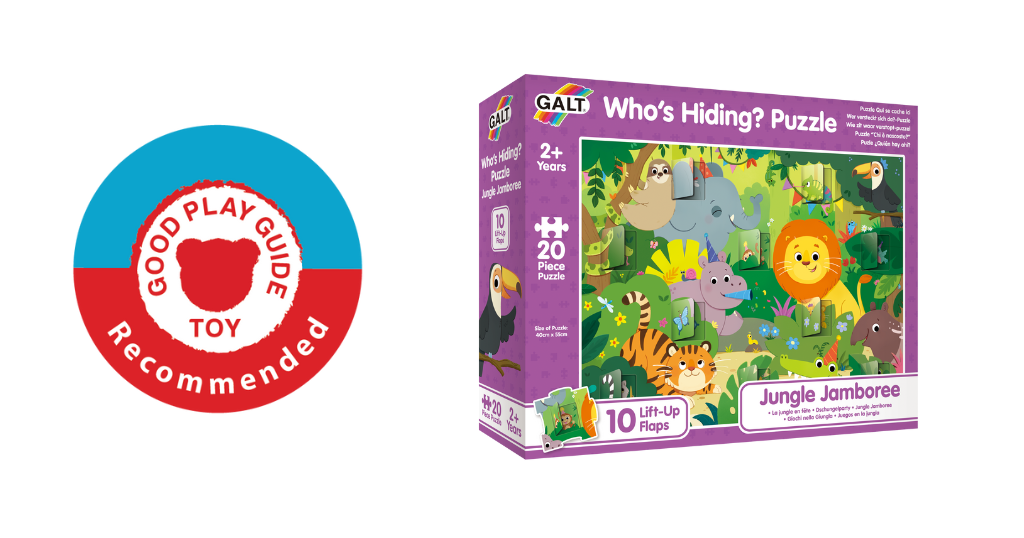 Who's Hiding? Puzzle – Jungle Jamboree
Price: £12.95
Age: 2+ years
Little ones will love to solve this puzzle that's full of surprises! First, complete the colourful jungle jigsaw with 20 large pieces, and then lift the 10 flaps to discover who is hiding underneath each one.
Made from thick wipe-clean board for children to return to again and again.
What Our Experts Think:
Our testers thought the 20 puzzle pieces were a great size for little hands. They loved the fact it is wipe clean and used this to extend the children's learning by letting them circle the animals they named on the puzzle.
The puzzle is great for encouraging hand-eye coordination, it develops early problem-solving skills and also builds visual-perceptual skills.
Read more about Who's Hiding? Puzzle – Jungle Jamboree on the Good Play Guide.
Good Play Guide Rating:
Fun: 4/5

Educational: 4/5

Ease of use: 4/5

Get Well Doctor's Kit Play Set
Price: £35
Age: 3+ years
The doctor will see you now! The 25-piece Melissa & Doug Get Well Doctor's Kit Play Set offers realistic accessories that let little doctors help patients get well! Kids three and older can pretend to check temperature, heartbeat, blood pressure, eyesight, hearing, and more.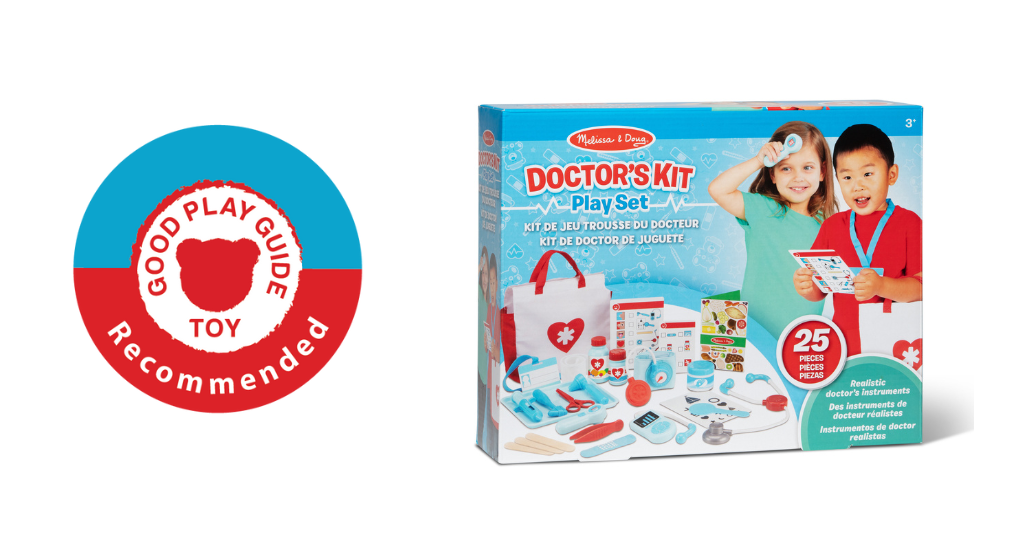 What Our Experts Think:
Our testers were excited to start playing with the kit materials. It was a pleasure to watch them fuse real-world experience with their pretend/dramatic play. They enjoyed taking on the roles of doctor, nurse, parent, and patient while playing with this set. The learning materials included and the toy's realistic approximations of medical tools encouraged and fostered advanced acting and storytelling.
Further, it supports increasing their familiarity with the process of being examined by a doctor which can increase their comfort and cooperation levels when they attend a good visit and/or when they are injured.
Read more about the Get Well Doctor's Kit Play Set on the Good Play Guide.
Good Play Guide Rating:
Fun: 5/5

Educational: 4/5

Ease of use: 4/5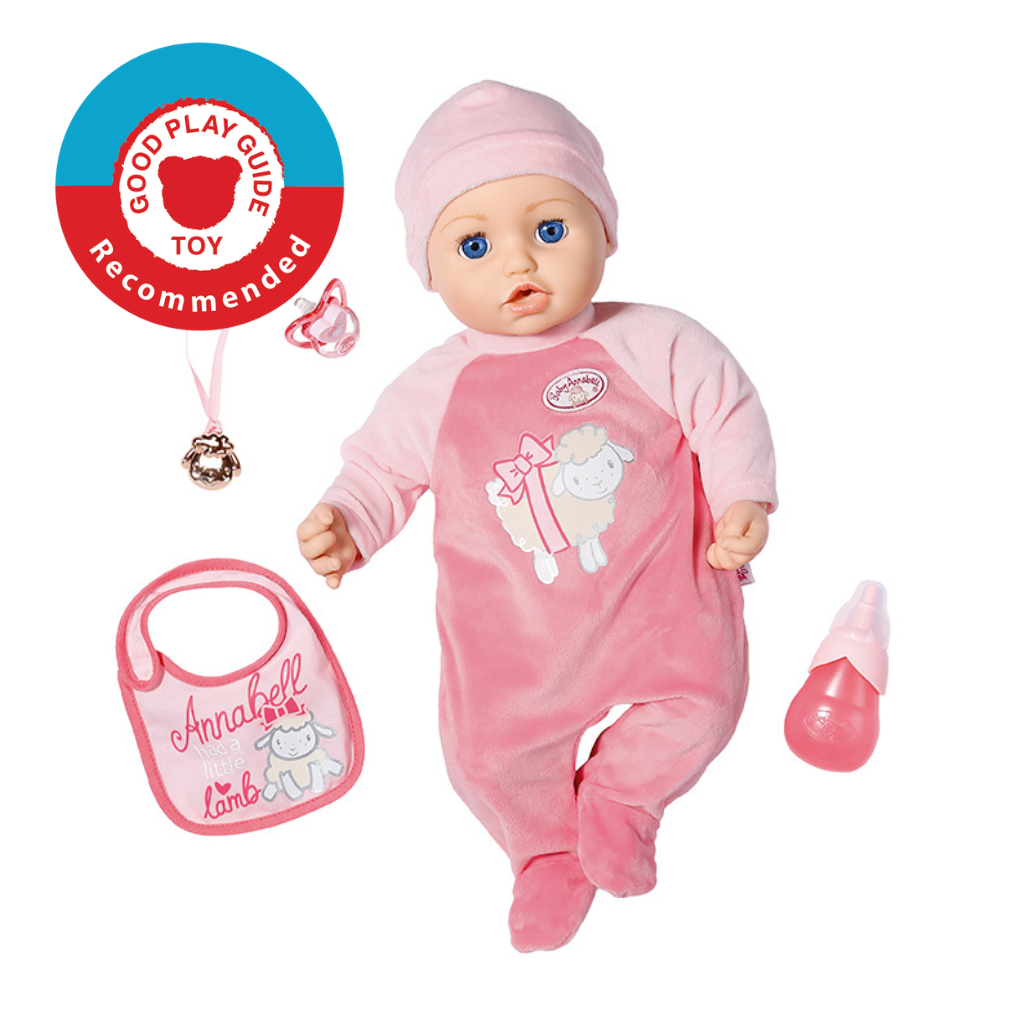 Baby Annabell
Price: £59.99
Age: 3-8 years
The UK's number one nurturing doll Baby Annabell from Zapf, needs someone to take care of her and give her lots of cuddles!
With life-like functions and a soft cuddly body, she brings out the sweetest nurturing instincts in little ones.
What Our Experts Think:
These realistic dolls are a great way to encourage nurturing behaviour and as an addition to children's imaginative role-play. Acting out different caregiving scenarios with dolls like this such as feeding them, soothing them, and putting them to bed helps to develop key emotional skills such as empathy and responsibility.
It also helps children to make sense of the world around them, as they begin to understand their interaction and communication with others – it can be particularly helpful for those with a younger or new sibling.
Read more about Baby Annabell on the Good Play Guide.
Good Play Guide Rating:
Fun: 5/5

Educational: 5/5

Ease of use: 5/5

Paint Pop Paint Sticks Creation Station
Price: £24.99
Age: 3+ years
Creation Station is a table-top easel with everything needed for mini artists to create their own masterpieces. It's double-sided, so creative times can be enjoyed with friends.
One side has handy clips to hold paper, while paint can be applied directly to the whiteboard on the other.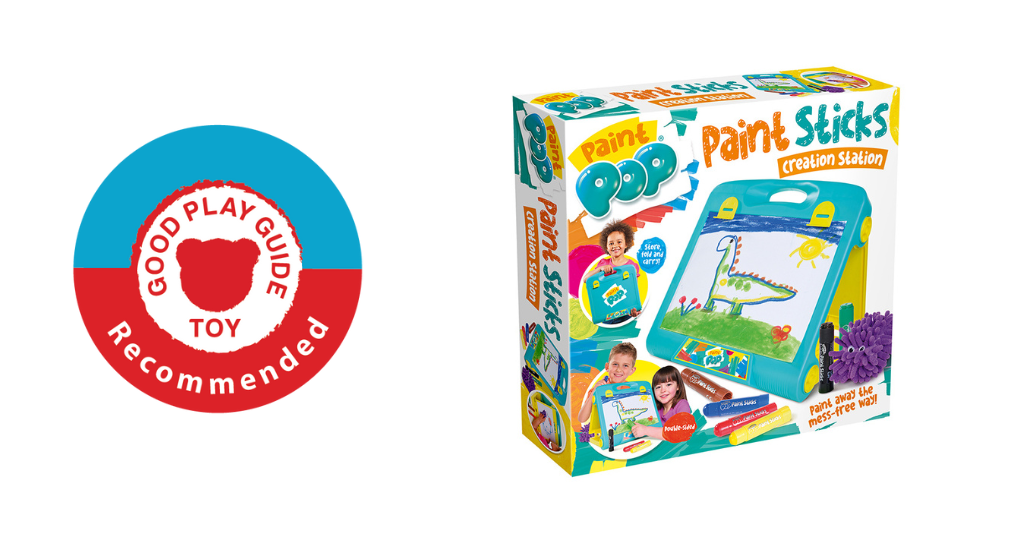 What Our Experts Think:
Adults love the mess-free painting and quick-drying nature of the sticks; plus, the fact the easel is double-sided allows two children to play at the same time.
The way it stores neatly away as a carry case means it's easy to get out and put away time and time again. They also found the sticks to be a perfect size for little hands to hold. The creation station inspires creativity in children, develops hand-eye coordination, and improves focus.
Read more about Paint Pop Paint Sticks Creation Station on the Good Play Guide.
Good Play Guide Rating:
Fun: 4/5

Educational: 4/5

Ease of use: 5/5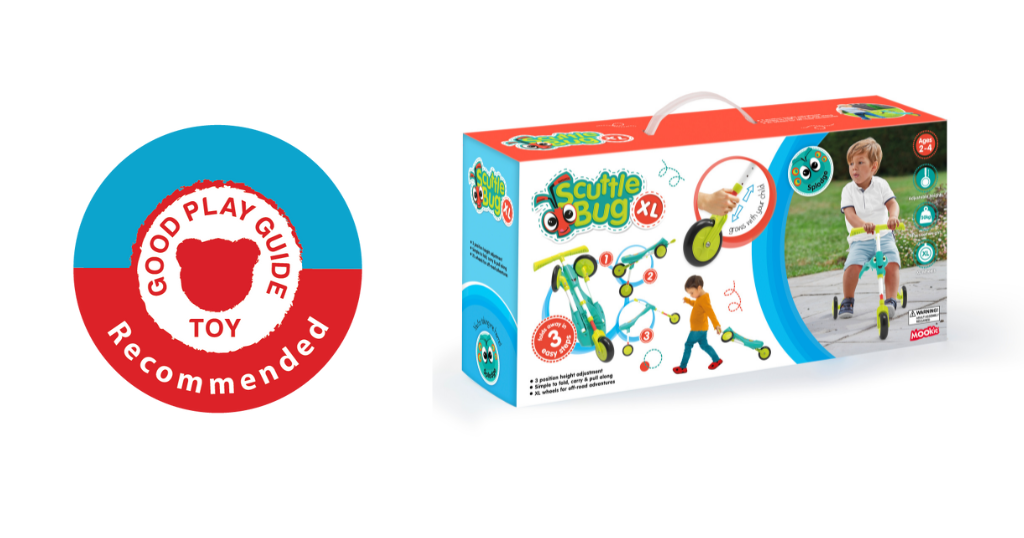 Scuttlebug XL
Price: £36.99
Age: 2-4 years
Scuttlebug XL is a unique foot-to-floor ride-on that grows with your child.
Featuring three height adjustment modes that are easy to change, Scuttlebug XL comes equipped with XL wheels, perfect for off-road adventures.
What Our Experts Think:
The Scuttlebug XL was a hit with all of our testers.
This product helps to develop children's gross motor skills as the children use their legs to push along the floor to move, as well as improve their spatial awareness as they manoeuvre around the space. The fun design entices the children to play and the easy steering makes it simple to use.
Scuttlebug XL – The Good Play Guide
Good Play Guide Rating:
Fun: 4/5

Educational: 4/5

Ease of use: 5/5

Symphony Croc
Price: £40
Age: 2+ years
Children are enthralled by Symphony Croc's 4 exciting instruments, which include the washboard, drum, xylophone and bell.
The two included mallets that allow for children to play entertaining duets.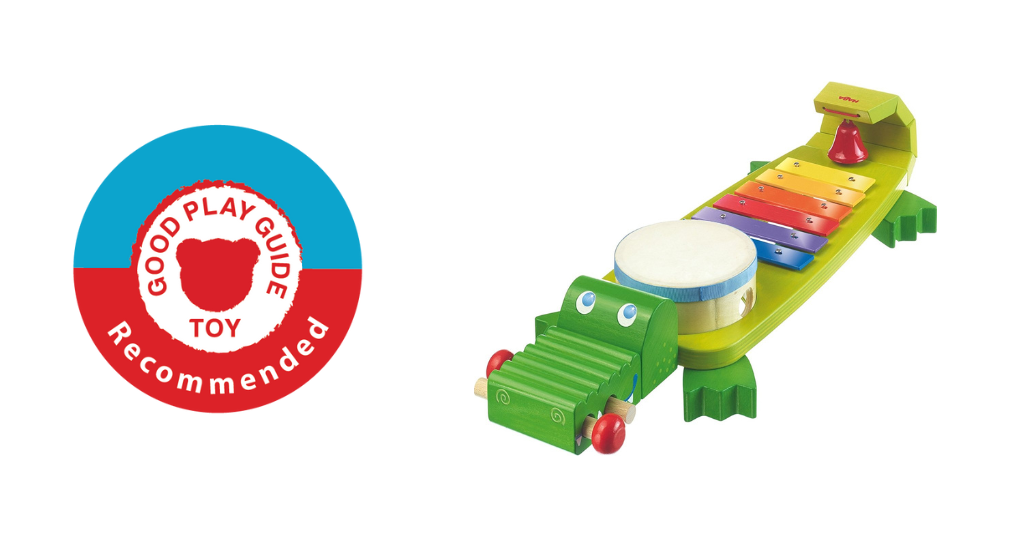 What Our Experts Think:
The crocodile has several different musical features – this is great for young children as they are naturally curious and enjoy exploring different sounds they can make with the different parts.
Making music is excellent for creative development and self-expression and boosts cognitive skills as it stimulates the brain and helps children identify different sound patterns.
Read more about Symphony Croc on the Good Play Guide.
Good Play Guide Rating:
Fun: 4/5

Educational: 4/5

Ease of use: 5/5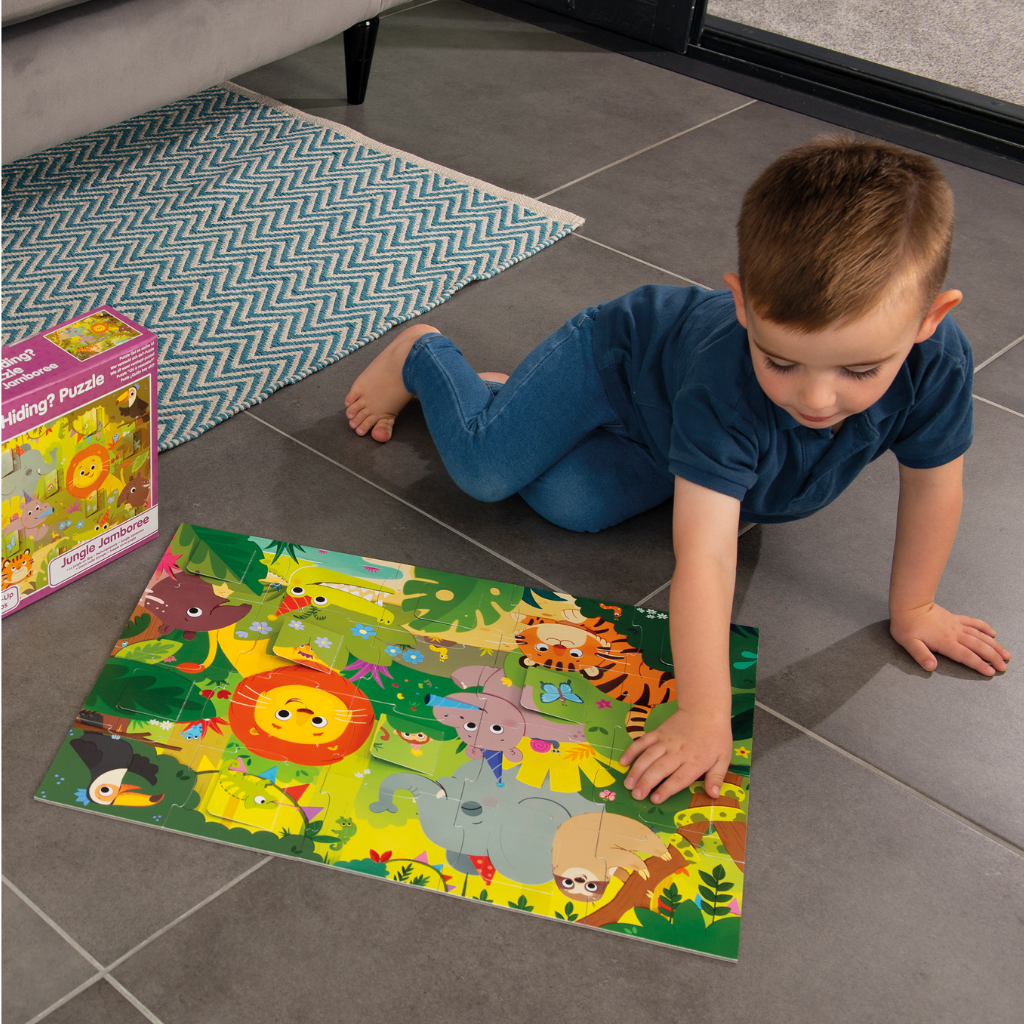 In Conclusion
Play is crucial for children's development, and age-appropriate toys and activities that support their developmental needs are extremely beneficial.
By providing a stimulating and nurturing environment at home for your preschool child, you can help equip them with the skills they will need as they transition to 'big' school.
Featured Image Photo by Tatiana Syrikova