We're in the midst of another fabulous takeover with Flair this week, bringing to the fore their fantastic Ryan's World toy collection! Inspired by the kids entertainment YouTube channel Ryan's World, Flair's toy collection lets kids experience the thrill of toy unboxing for themselves. Offering multiple layers of surprise, the toys are designed to be not only heaps of fun to unwrap, but also super exciting to play with!
But how did Ryan come to be one of the most popular YouTube influencers of all time? We dig deeper to find out what it is about Ryan that makes him such a hit with kids worldwide!
Take a look at his channel here – https://www.youtube.com/channel/UChGJGhZ9SOOHvBB0Y4DOO_w
Heroes can take all shapes and guises!
It's been a year of heroes, with frontline workers rising to the challenge of keeping everyone safe and the country ticking over. But sometimes, for children, heroes can take all shapes and guises! Whether its Mum, Dad, Grandma or Grandad, their favourite teacher, or Ryan from Ryan's World – children look up to all kinds of individuals, for a number of different reasons.
Why do children look up to Ryan?
For many children Ryan is a hero of sorts – children look up to him; they want to be just like him; and they want to be his friend! But he's not the only one with a kid-focused entertainment channel, so why are children more drawn to Ryan?
Well, firstly, Ryan surrounds himself with one of the things that children love most – toys! And he's SO enthusiastic about them – he literally screams and giggles with delight as he unboxes his latest playthings! For kids, this not only makes him incredibly relatable, it also makes him someone who kids would like to play with! After all, what child wouldn't want to have access to Ryan's toy box and an enthusiastic playmate like Ryan?
Of course, there's also the fact that Ryan and his family have truly mastered the art of creating a viral play video! Cue the endless supply of exciting toys, the suspense, the gusto and the splattering of imaginative play! Put all these factors together and you might be starting to understand why children choose to switch over to Ryan!
But if you're still perplexed as to why kids would sooner watch Ryan unbox and play with his toys, rather than spending time playing with their own toys, take a look at our feature on 'Why kids are obsessed with unboxing videos'. Here we explain that these kinds of videos provide the proxy for actually experiencing the thrill of receiving a present that you really desire. It seems the next best thing to owning cool toys is watching someone else play with them!
So how did this on-screen hero come to inspire his own toy collection?
Having put thousands of cool toys to the test, Ryan is a boy that knows exactly what kids love and precisely what qualities make for a fun toy! So kids know that they're in for some top thrills and awesome surprises when they see a Ryan's World toy on the shelf.
But the Ryan's World range is so more than a fun selection of toys – these Ryan's World toys offer kids a way to be just like their hero!
With the Ryan's World toy collection from Flair, kids can create their own toy play videos, and enjoy the thrill of revealing hidden surprises, just like their on-screen idol! The toy range also allows kids to take part in the same imaginary escapism that their influencer pal enjoys so much!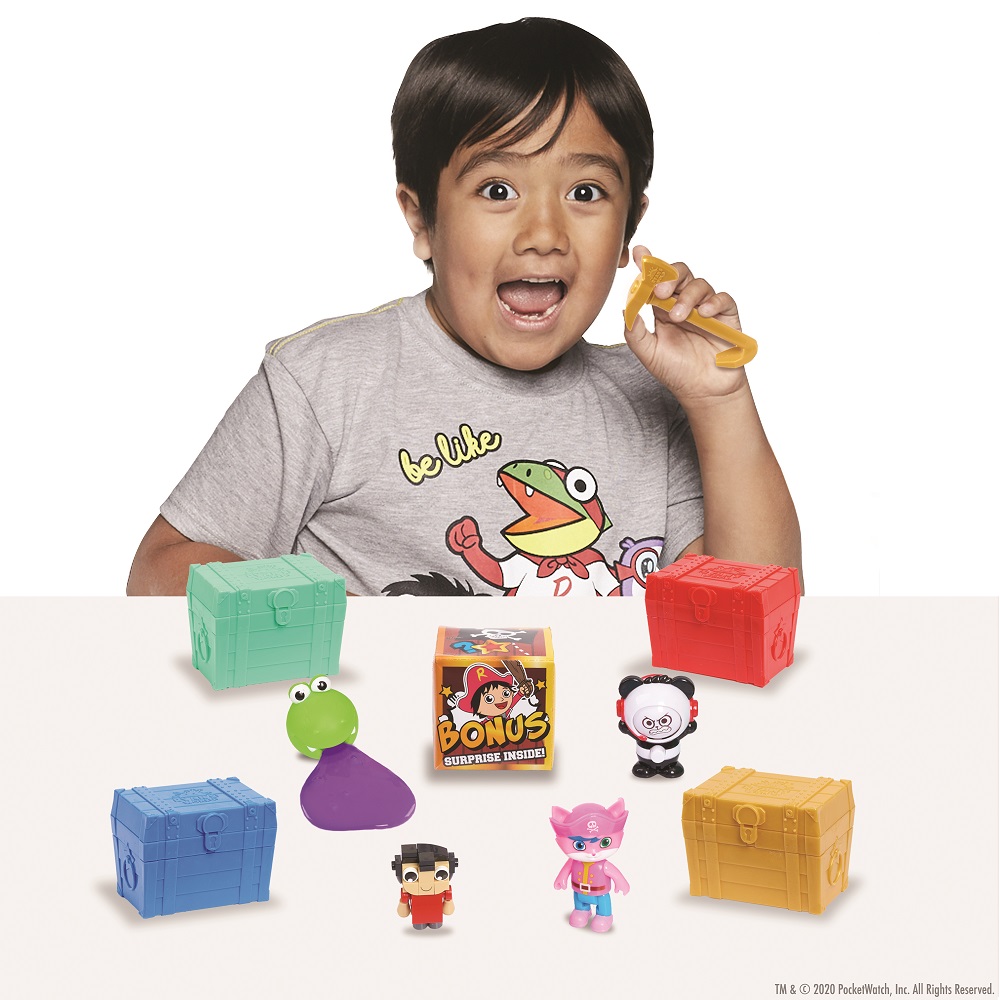 You can find out more about this fabulous toy collection from the main hub page.