If you've got a young child, chances are you've watched a few unboxing videos in your time!
For years, kids have been engrossed by videos of other children receiving a new toy and taking it out of the packaging on camera, often with a bit of imaginative play thrown in for good measure!
One YouTuber that has become synonymous with the concept of toy unboxing is Ryan's World. Ryan receives up to 1 billion views for his YouTube channel each month, and he's even created his own collection of toys for kids to experience the excitement of toy unboxing themselves!
Flairs Ryan's World collection has lots of great options for your child to practice his or her unboxing and presenting skills! From pocket money pick-ups, such as the Ryan's World Build it Eggs  (RRP £7.99), right through to the Ryan's World Professor Ryan's Locker Surprise (RRP £24.99) and the Ryan's World Mystery Spy Vault (RRP 44.99), there's plenty to choose from! To find out more about some of our favourite Ryan's World toys from Flair, click here.
But first, you might be wondering what it is about toy unboxing that makes these videos so moreish? As part of Flair's Ryan's World takeover, we look at why unboxing videos appeal to kids…
The videos are a good length
Typically toy unboxing videos are between 3-5 minutes long, which is ideal for a young child's shorter attention span! This means that the videos can often retain their attention from start to finish!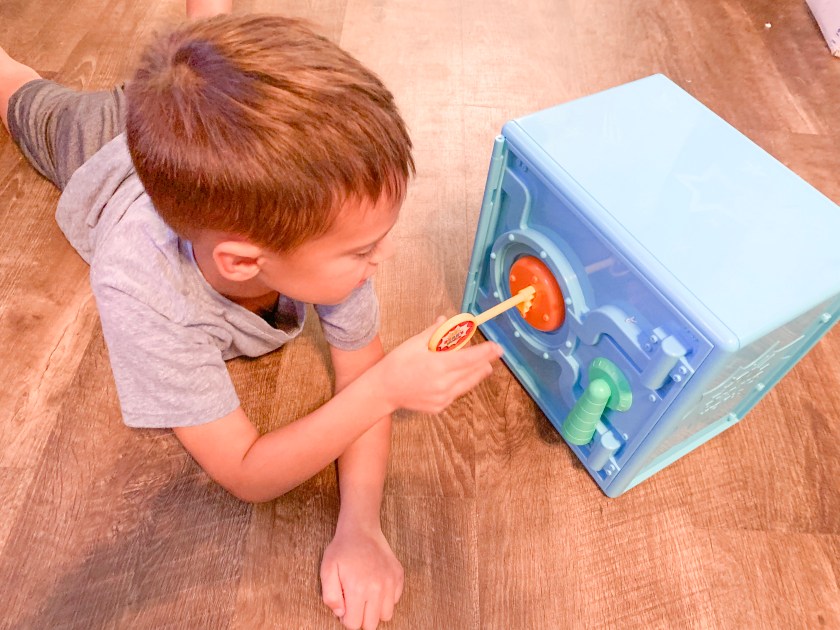 Image Credit: Swamped Mamma
The pace is appropriate
Unboxing videos are deliberately slow-paced and focused on one task. This simplicity appeals to young children and makes them easy to follow.  
Unboxers are relatable
Toy unboxing channels like Ryan's World feature kids that share an enthusiasm for toys. Children watching these videos can easily form an emotional connection with these YouTubers because, let's face it, all kids can relate to the excitement of opening a new toy! So, while the child watching the video isn't actually receiving the item, they'll still be able to share in the experience!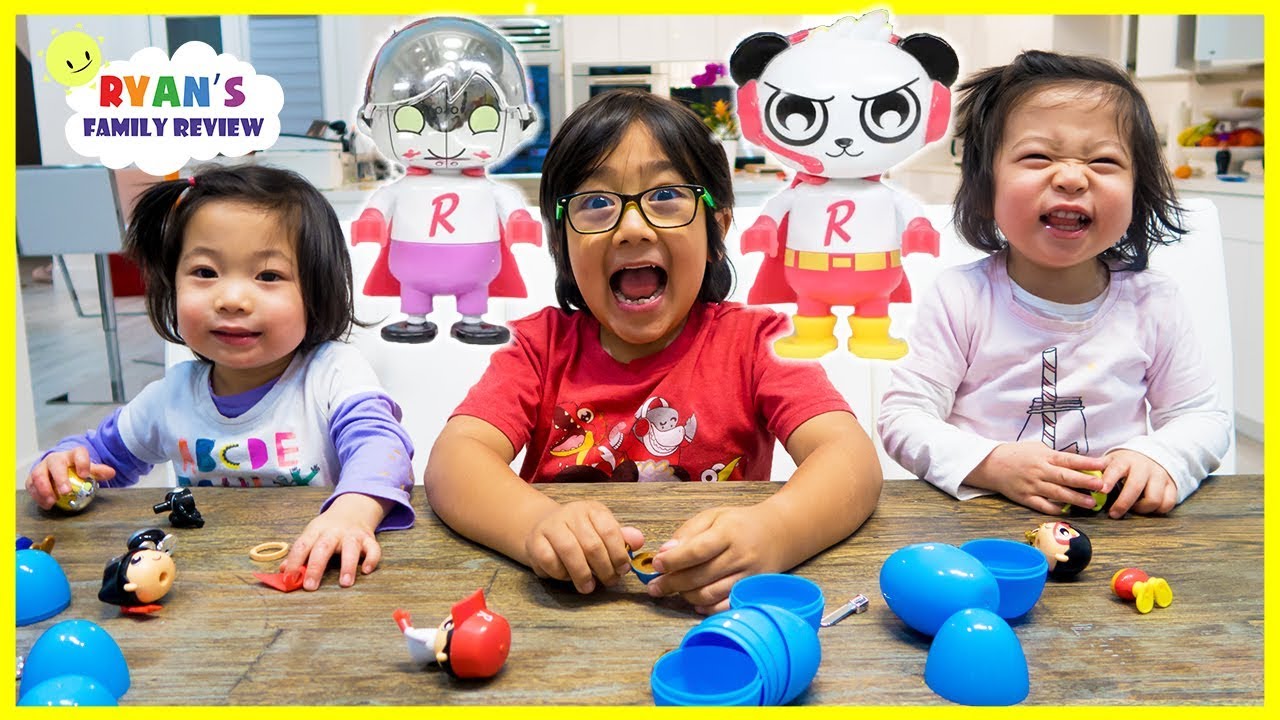 Image Credit: Ryan's World
The thrill of the surprise
There's no denying it, these videos are designed to be fun! Even in our adult years we love receiving presents – it's the anticipation of a positive experience. Unboxing videos let kids go through the motions of receiving a surprise, even though they're not in the room. Kids will naturally want to find out what's in the box… and they'll keep on watching until it's been revealed!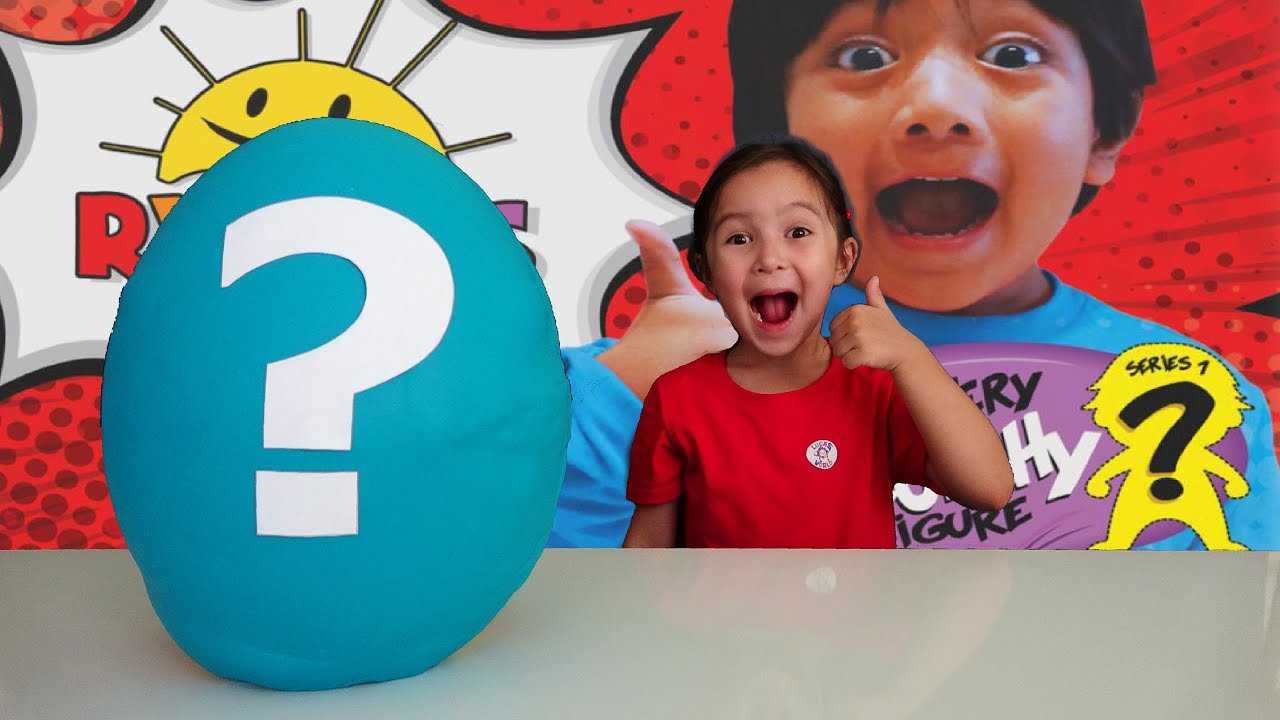 Image credit: Lucas' World
There's a comforting routine
The simplicity of this unboxing process is somewhat hypnotic; the routine-like process can be comforting for a child, as they can predict what's coming next – albeit a new toy each time!
Kids love stories
While these videos are not fully fledged narratives, they are stories! And kids LOVE stories. In each unboxing video, the package is presented, there's the anticipation of the box being discussed and unboxed, and then there's the resolution of finding out what's in the box!
The videos are stimulating
A lot of toy unboxers will partake in a bit of imaginative play of their own after revealing their new toy. It's natural for kids to want to explore different pretend play possibilities –and not just ones that they've dreamed up! Watching the make-believe stories of other kids unfold on-screen can be super exciting, and it can also encourage kids to imagine how they might play with that toy!
Does your little one love to watch unboxing videos? With the Ryan's World toy collection from Flair, kids can experience the thrill of toy unboxing for themselves! Head back to the main takeover page to find out more about this awesome collection, and make sure you enter our comp for a chance to win £75 worth of Ryan's World goodies!