We're in the midst of our Character Options Pre-School Week on UKMums.TV!
Famous for its awesome pre-school toy ranges, including Peppa Pig, Fireman Sam and Ben & Holly, Character Options is here to remind us of how important it is to take time out to play!
The value of play
Play offers young children a way of making sense of the world around them! And their play with others can also help them build relationships. Add to this an opportunity to explore emotions, practise their communication skills, and let their imaginations run wild, and you start to see just how valuable play can be for your children! There's also lots of other benefits, too – for instance, moving around helps to support physical development, and play can also be a brilliant way for children to work through any stress and worries.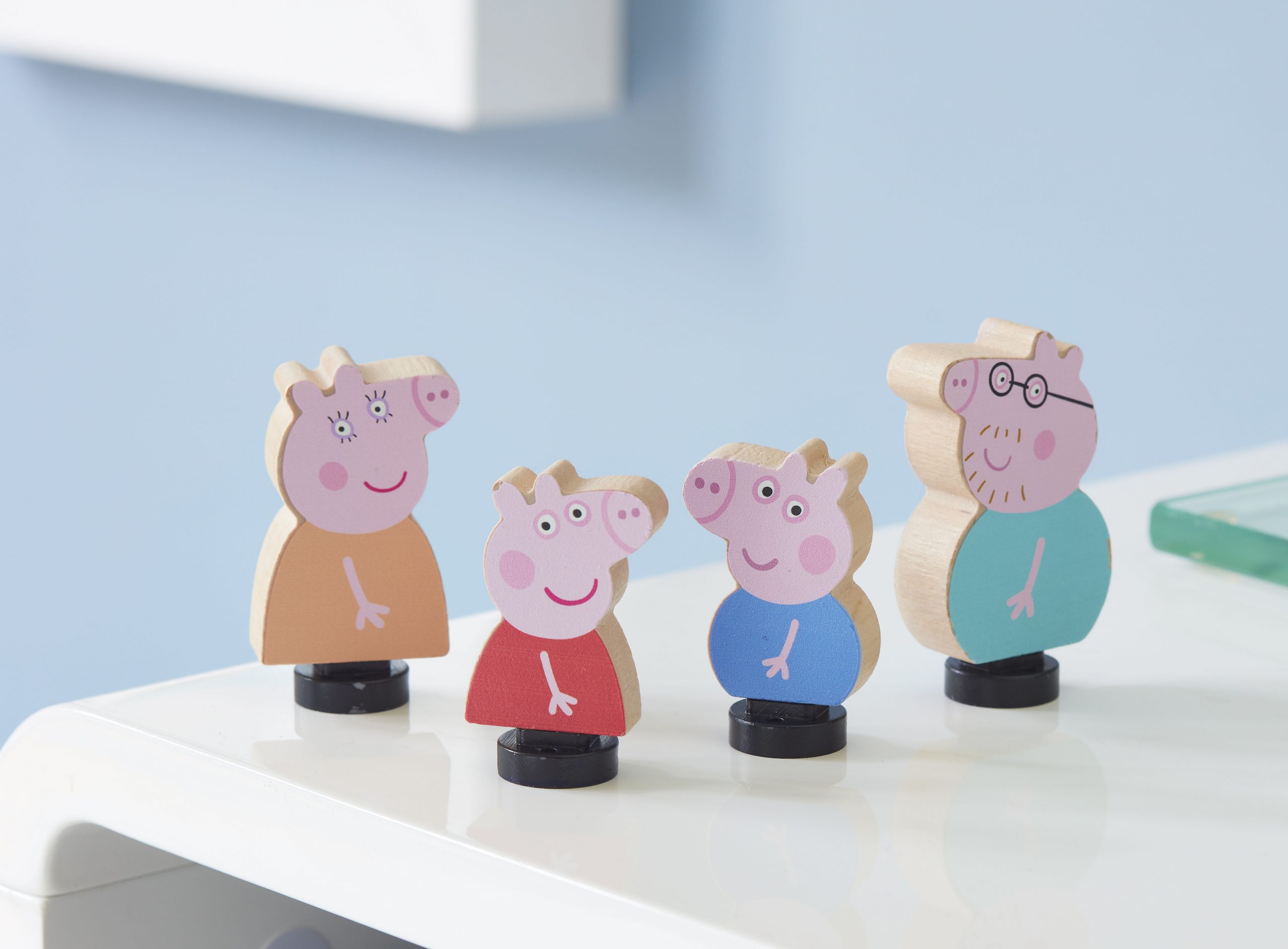 Why play can help in these strange times
2020 and the beginning of 2021 has brought with it unfamiliarity, minimal social contact, lots of time indoors, and perhaps anxiety, too. As adults, we're in a position to work through these emotions with some level of understanding of the situation.
But for children, this is more difficult. They're still impacted by the situation: they may not be seeing their friends or family, or going to nursery/school. And this can be a lot to process – but play can be invaluable as a way of working through any concerns that they may have. It offers kids an opportunity to explore and express how they're feeling. It also gives them a chance to switch off for a while and have fun!
Different ways to play
There are so many different ways to play. From running around outdoors to piecing together jigsaw puzzles, all the way through to arts and crafts, and exciting toys to captivate their attention, the opportunities for play are endless!
But perhaps one of the best bits about play is that we can all do it – anytime, anywhere – regardless of what's going on elsewhere in the world!
Character Options: A partner in play!
This week, we've been introducing some of the brilliant toy ranges from Character Options. You can read about the Peppa Pig collection here; the Fireman Sam range here; and the Ben & Holly collection here.
All of these ranges are based on well-known characters that children love. The toys really help to really hold children's attention, by immersing them in a play world that is familiar, safe and fun!
These toys are absolutely ideal for encouraging imaginative play, as they invite children to re-create the storylines that they've seen on TV and they inspire them to come up with original stories of their own. Children can play with them alone, helping to develop their independence and feel more in control of their environment. They're also a great way for siblings, or parents and their children to play together!
Do you and your family love to play? Share your play pictures and tell us why play is so important to your family on our social channels @ukmumstv
Be sure to also check out the takeover home page for lots of playtime inspiration, competitions, and details on how to get involved with our Twitter frenzy!