September 6th marks national 'Read a Book Day'; the perfect opportunity to put down your phone — or tablet —and pick up a book.
What is National Read a Book Day?
National Read a Book Day originated in the US and falls on 6th September each year.
It's a prompt for book lovers, around the world, to indulge in a spot of their favourite hobby; and a call for those of us who don't read that often, to put down the tech and grab a book.
In this frenetic, digital world, slowing things down and immersing ourselves in the pages of a book is a lovely way to while away a couple of hours.
So many of us say that we don't make time for ourselves; we're too busy to relax etc…
National Read a Book Day encourages us to take some time out; silence the noise and lose ourselves in a story.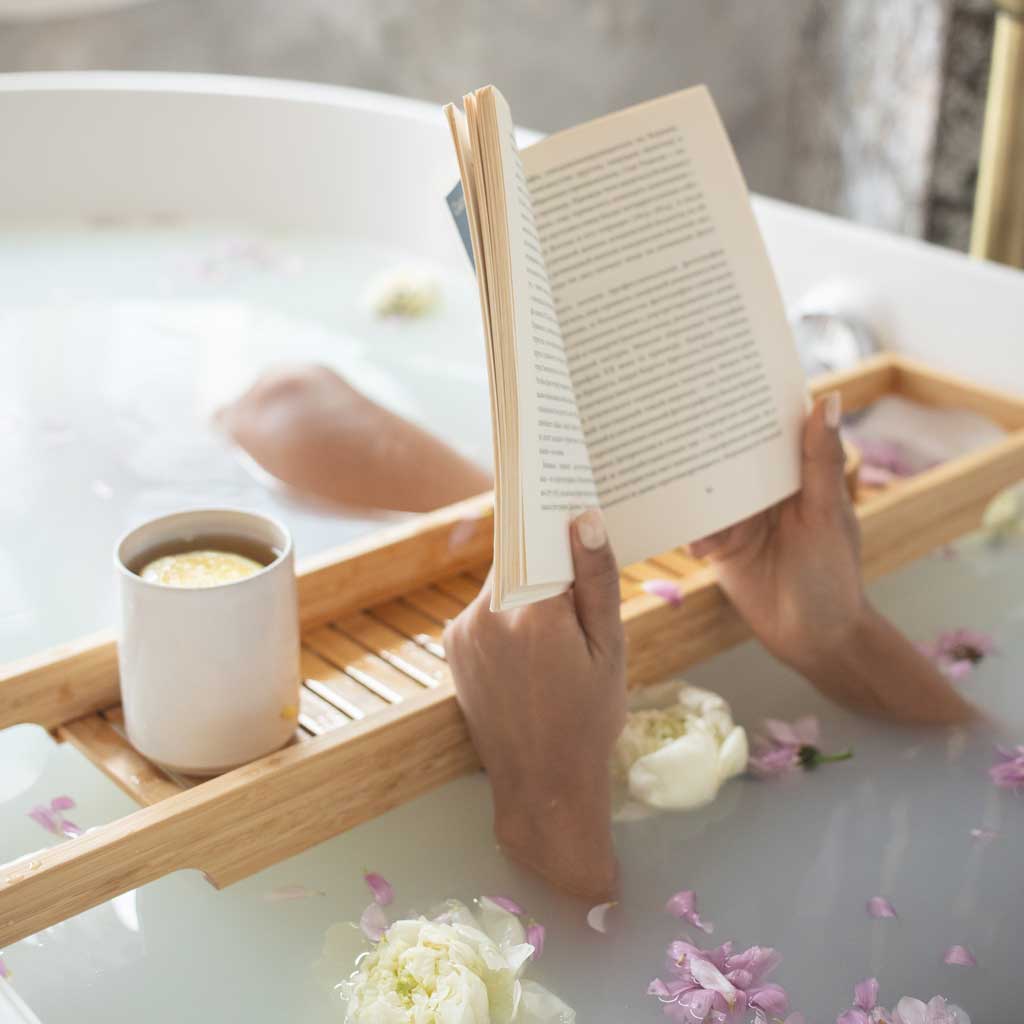 Is 'National Read a Book Day' the Same as World Book Day?
No. World Book Day falls on the first Thursday in March each year and can cause some parents a little bit of anxiety as it calls for nursery and primary school aged children to dress up as their favourite book character!
Thankfully, UK Mums have come to rescue with some brilliant World Book Day costume ideas.
We've gathered together a selection of World Book Day costumes that can be easily purchased too, so there's no need to stay up late trying to sew a costume for your mini Harry Potter lookalike!
Some of Our Fave Books For Adults
There has been some brilliant adult fiction written over the decades; way too much to list on one post. But here is a small collection of our office favourites!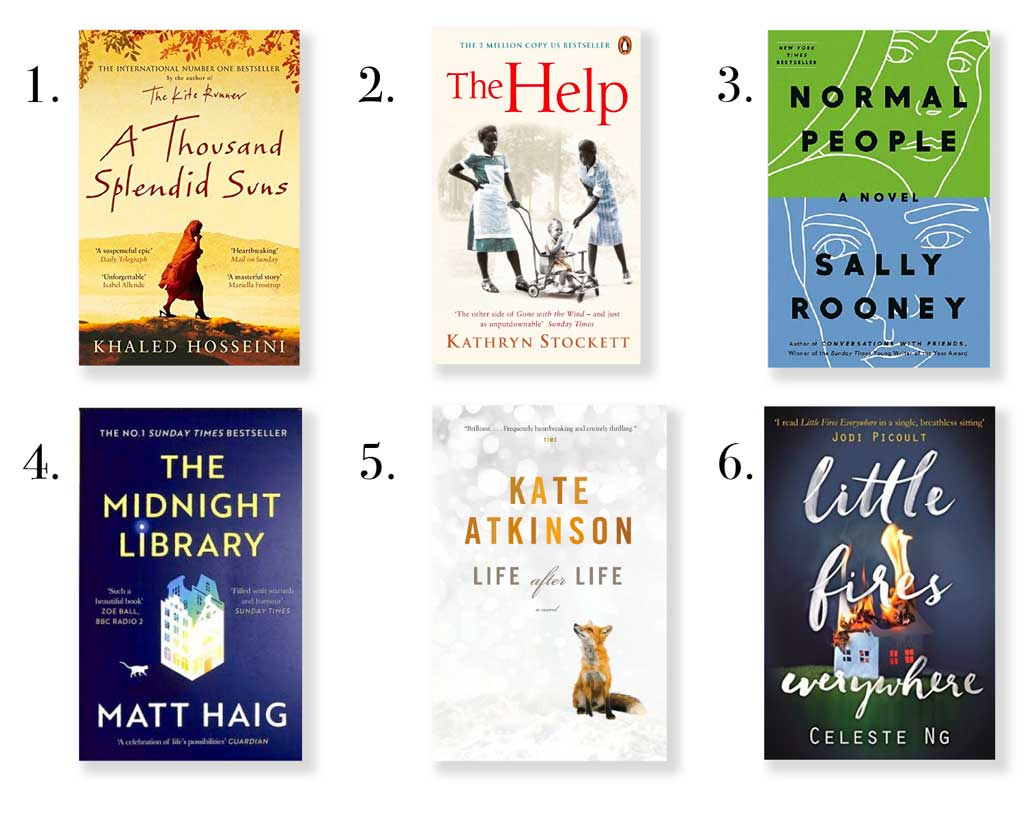 Mariam is only fifteen when she is sent to Kabul to marry Rasheed. Nearly two decades later, a friendship grows between Mariam and a local teenager, Laila, as strong as the ties between mother and daughter.
When the Taliban take over, life becomes a desperate struggle against starvation, brutality and fear. Yet love can move a person to act in unexpected ways, and lead them to overcome the most daunting obstacles with a startling heroism.
There's Aibileen, raising her seventeenth white child and nursing the hurt caused by her own son's tragic death; Minny, whose cooking is nearly as sassy as her tongue; and white Miss Skeeter, home from College, who wants to know why her beloved maid has disappeared.
Skeeter, Aibileen and Minny. No one would believe they'd be friends; fewer still would tolerate it. But as each woman finds the courage to cross boundaries, they come to depend and rely upon one another. Each is in a search of a truth. And together they have an extraordinary story to tell…
Connell and Marianne grow up in the same small town in the west of Ireland, but the similarities end there. In school, Connell is popular and well-liked, while Marianne is a loner. But when the two strike up a conversation – awkward but electrifying – something life-changing begins.

Normal People is a story of mutual fascination, friendship and love. It takes us from that first conversation to the years beyond, in the company of two people who try to stay apart but find they can't.
Nora's life has been going from bad to worse. Then at the stroke of midnight on her last day on earth she finds herself transported to a library.
There she is given the chance to undo her regrets and try out each of the other lives she might have lived. Which raises the ultimate question: with infinite choices, what is the best way to live?
Life After Life follows Ursula Todd as she lives through the turbulent events of the last century again and again. With wit and compassion, Kate Atkinson finds warmth even in life's bleakest moments, and shows an extraordinary ability to evoke the past.
Here she is at her most profound and inventive, in a novel that celebrates the best and worst of ourselves.
In Shaker Heights, a placid, progressive suburb of Cleveland, everything is meticulously planned – from the layout of the winding roads, to the colours of the houses, to the successful lives its residents will go on to lead. And no one embodies this spirit more than Elena Richardson, whose guiding principle is playing by the rules.
The idyllic bubble is burst by Mia Warren and her teenage daughter Pearl, who rent a house from the Richardsons. Soon Mia and Pearl become more than just tenants: all four Richardson children are drawn to the mother-daughter pair.
But Mia carries with her a mysterious past, and a disregard for the rules that threatens to upend this carefully ordered community…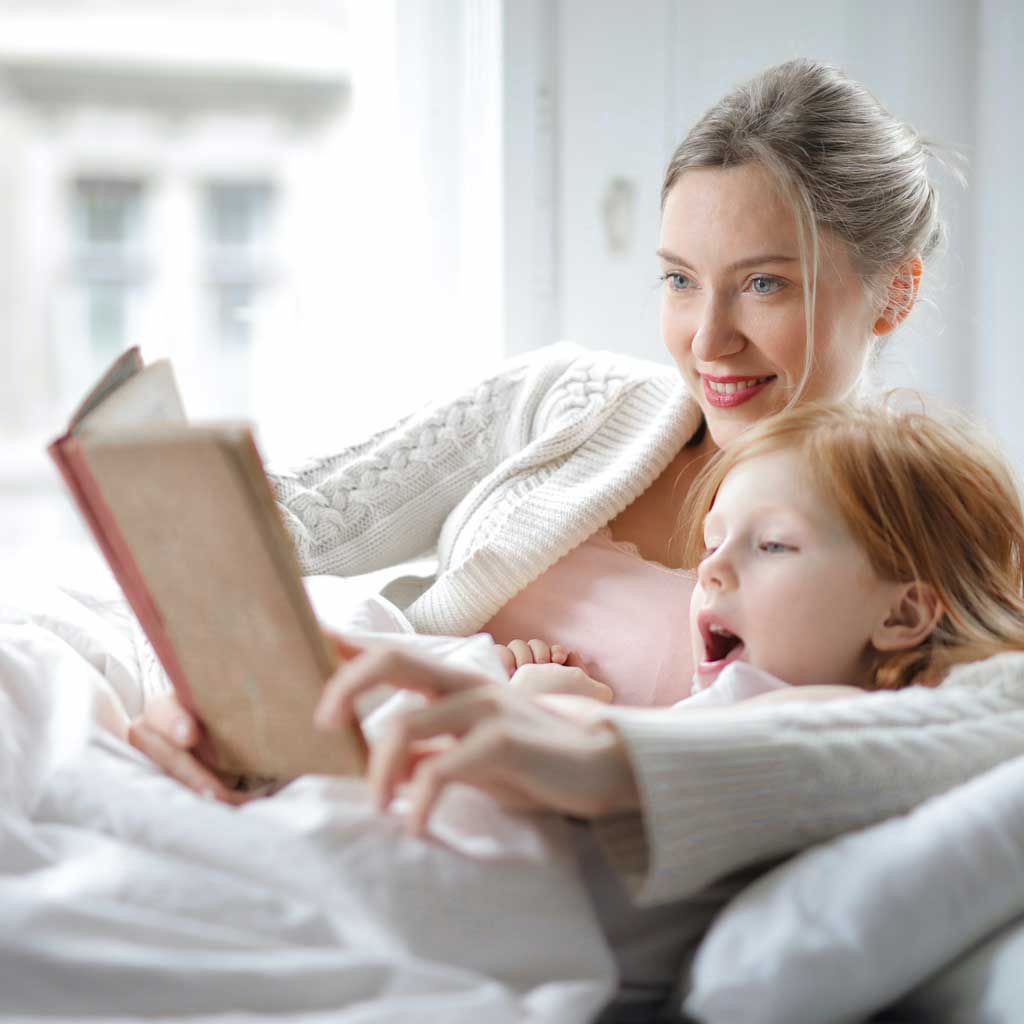 Some of Our Fave Kids' Authors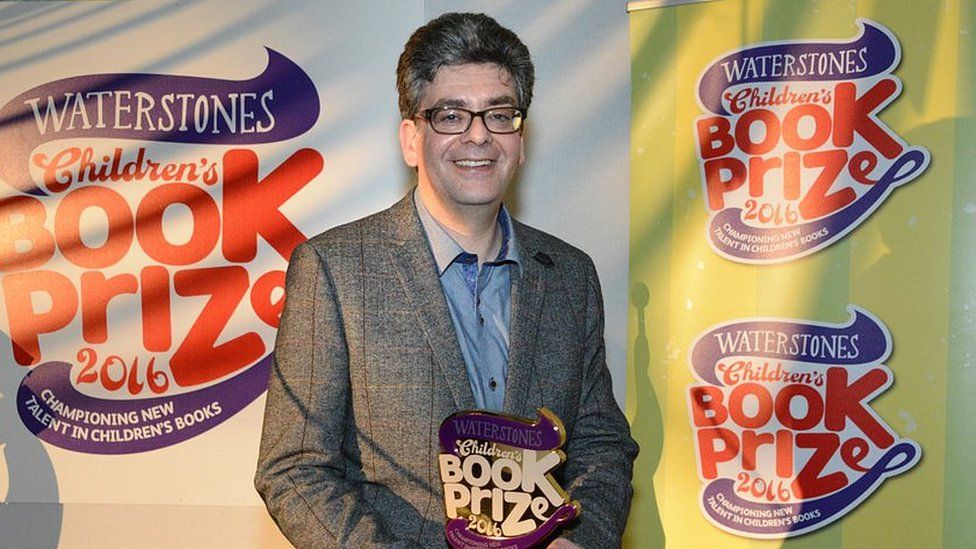 We regularly write about kids literature on UK Mums; we even have a monthly 'Coffee-break With The Author' column.
Some favourite children's authors that we've written about recently are:
Author of My Brother is a Superhero, Jeremy won the Waterstones Children's Prize 2016 and the British Book Industry Award's Children's Book of the Year 2016. His answers were some of the funniest we've ever had on Coffee-break with the author!
Born and raised in Colombo, Sri Lanka; Nizrana has a master's degree in writing for young people. The beautiful landscapes of her home country find their way into the stories she writes and she creates magical intrepid adventures featuring amazing animal companions.
Jeremy Williams writes serious books for adults, and less serious books for children, such as 'Max Counts To a Million', which was inspired by the first Coronavirus lockdown in the UK.
Sarah Morrell is an award winning author of children's books. She wrote her first book when she was just seven years old, so has had lots and lots of practice! We love her stories!
_________________________________________________________________________________________
Let us know if you have any good recommendations for Read a Book Day! We'd love to hear about your favourite storytellers — or your favourite novels.
Drop up a line in the comments below.